News
Henry Cavill Teases New Secret Project in the Works
As filming continues on The Witcher Season 2, Henry Cavill seems to be preparing for a secret new project. But will it involve donning Superman's red cape again?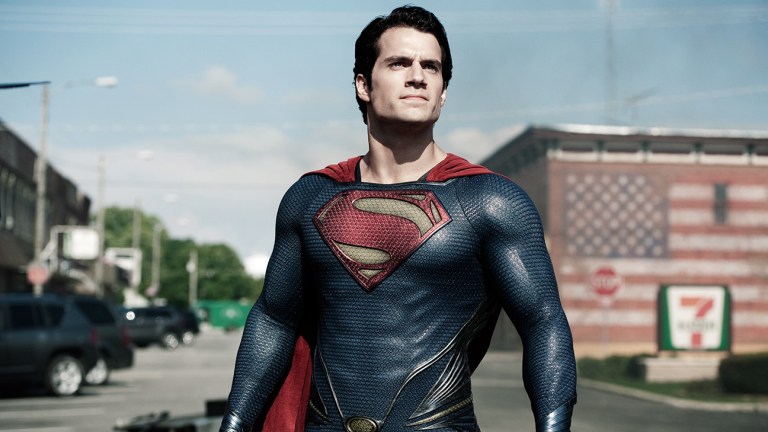 Henry Cavill has set tongues wagging this week by giving his fans a blurry look at a potential "secret project" on the way. The Man of Steel, Batman v Superman: Dawn of Justice and Justice League actor posted an intriguing image on his personal Instagram account that gave us a peek behind the scenes of The Witcher, which is currently gearing up to deliver its second season on Netflix, but made sure we caught a glimpse of what he was reading to pass the time.
Cavill snapped a selfie in the mirror while hair and makeup fitted his Geralt of Rivia wig as he perused some papers. "Secret project? Or just a handful of paper with random words on it…. Guess you'll have to wait and see. Happy hump day all," Cavill captioned his post, adding the hashtag '#secrets'.
While we can probably assume that Cavill isn't studying "a handful of paper with random words on it" here, we can't assume that the "secret project" that he's teasing will turn out to be a new Superman project either. The timing of the post is interesting, though, as Superman & Lois had launched on the The CW in the hours preceding it. Former Teen Wolf star Tyler Hoechlin leads the cast of the well-received TV series, playing the latest incarnation of Clark Kent opposite Elizabeth Tulloch as Lois Lane.
Cavill certainly hasn't decided to hand off his Superman cape to someone else for Clark's big screen adventures, telling Men's Health back in 2019 that "the cape is in the closet" and that it was still his. He's reportedly under contract with DC and Warner Bros. for at least one other appearance as The Last Son of Krypton, and he has continued to voice his desire to keep playing Superman in the future.
The actor has also been on hand to promote Zack Snyder's no-longer-mythical cut of Justice League, which will hit HBO Max in March. In the extended film, we'll witness lots of unseen footage of Cavill's Superman.
"With a character like [Superman], you carry the mantle with you off set," Cavill explained last summer. "And it becomes part of your public representation. When you meet children, children don't necessarily see me as Henry Cavill, but they might see Superman, and there's a responsibility which comes with that. Because it's such a wonderful character, it's actually a responsibility I'm happy to have, and I hope that I get to play more of Superman in years to come."
Cavill could potentially return as Superman in a number of upcoming DC films, but many fans think a new standalone movie is way past due. While various rumors have linked Cavill to the likes of Shazam! 2 and Black Adam recently, isn't it finally time to get Man of Steel 2 off the ground?