News
Ghostbusters: Afterlife Cast, Trailer, Release Date, and Details
Ghostbusters: Afterlife, aka Ghostbusters 3, was one of the most anticipated movies of 2020 before moving to 2021. Here's what we know...
Jason Reitman is crossing the streams. The son of original Ghostbusters director Ivan Reitman will direct a sequel that he kept secret from everyone but his dad for years. Ghostbusters: Afterlife will be a continuation of the original 1984 film and its disappointing 1989 sequel, which starred Bill Murray, Dan Aykroyd, the late Harold Ramis, Sigourney Weaver, and Ernie Hudson. And all, except sadly Ramis, are expected to return in some capacity for the sequel.
Having appeared in the original film as a child actor, Jason Reitman (Thank You For Smoking, Juno, Up in the Air, Young Adult, The Front Runner), co-wrote the screenplay with Gil Kenan (Monster House). But while it will continue the plot threads of the '80s movies–and ignore the 2016 reboot entirely–this film will be about several new generations, including Carrie Coon's single mother and Paul Rudd's small town teacher. One might even say it is channeling a different '80s movie aesthetic entirely.
Ghostbusters: Afterlife Release Date
Ghostbusters 3 was scheduled to open on July 10, 2020. However, due to the coronavirus pandemic Sony Pictures wisely delayed the film… into 2021. The movie is now slated for March 5, 2021.
Ghostbusters: Afterlife Trailer
Check out the first trailer for Jason Reitman's Ghostbusters sequel!
Ghostbusters: Afterlife Cast
Bill Murray is confirmed to return for a third Ghostbusters film – for real this time… really, no trolling!
While the actor's role reprisal as Peter Venkman has been, for all intents and purposes, confirmed for some time, it has nevertheless been taken with an understandable grain of salt, considering his longtime antics. Now, however, a lengthy Vanity Fair interview piece has made the notion palpable. Indeed, the piece confirms that Murray read the threequel script – written by director Jason Reitman and Gil Kenan – last spring, after which he kept everyone in suspense, until his fateful feedback arrived. Reitman recounts of Murray's reaction:
"The script is good. It's got lots of emotion in it. It's got lots of family in it, with through lines that are really interesting," Murray told me, "It's gonna work."
While the actor's famously whimsical reluctance over the decades to even pick up and read scripts fed to him from the likes of Dan Aykroyd for a would-be Ghostbusters 3 has, itself, become the stuff of legend, the buildup to the effort we now know as Ghostbusters: Afterlife (by way of a cameo for a non-Peter role in the 2016 reboot,) yielded a different attitude about the franchise, leading to this current surreal state of his return. Yet, Murray remains mum on exactly how the returning originals will be woven into this new story. As he states, referencing the loss of Harold Ramis (who played Egon Spengler), "Well, we are a man down. That's the deal," Murray said, pursing his lips, looking down. "And that's the story that we're telling, that's the story they've written."
As for the rest of the Ghostbusters: Afterlife lineup…
Carrie Coon takes the lead here as Callie, a single mother moving to a small town that is decidedly un-dead. Coon is best known for her work in hard hitting television dramas like The Leftovers and Fargo, as well as supporting work in Oscar contenders like Gone Girl and The Post. And yes, she played Proxima Midnight for Marvel Studios.
Paul Rudd will co-star as a teacher in town who, during the course of investigating the local supernatural eruptions, befriends Callie and her kids. Rudd, of course, is known from classics like Clueless, The 40-Year-Old Virgin, and Forgetting Sarah Marshall… and for playing Ant-Man in the Marvel Cinematic Universe.
Rounding out the rest of his family is Finn Wolfhard, the Stranger Things and It star, and McKenna Grace, the breakout talent from I, Tonya, The Haunting of Hill House, and Annabelle Comes Home.
Dan Aykroyd is officially reprising his role as Ray Stantz in 2020's Ghostbusters, as he confirmed on The Joe Rogan Experience podcast. This news is probably unsurprising to most, since the franchise was originally Aykroyd's brainchild, written loosely based on his own purported paranormal experiences, and he has been a stalwart for the belated follow-up to 1989's Ghostbusters II for as long as it's been speculated. As he states:
"I'm not in the pictures so much anymore. We've got the Ghostbusters movie that we're working on now and I will have to be performing in that." He adds, "Ivan Reitman's son Jason has written a new movie called, well, it's gonna be Ghostbusters, the third movie. It will be all, most of the original people and then young stars."
Ernie Hudson also confirmed his return as Winston Zeddemore, the lone hire among the primary quartet of ectoplasmic exterminators, who famously touted the working man's mantra, "If there's a steady paycheck in it, I'll believe anything you say." Apropos to that notion, Hudson confirmed his involvement in – of all things – a video for Cameo (a service for which celebrities make custom video messages to ordinary folks for a fee).
Sigourney Weaver was the first to confirm her franchise return for Ghostbusters 3. In an interview with Parade, which mostly focuses on the 40th anniversary of her other major film franchise, Alien, Weaver is quoted as confirming her role reprisal as Dana Barrett in the upcoming Ghostbusters threequel. She tells the magazine, "It's going to be crazy working with the guys again!" The magazine would go on the specify that, while Weaver didn't reveal details about Ghostbusters 3, she did confirm her return.
Celeste O'Connor and Logan Kim are also the latest additions to the cast. No details were revealed about the characters that the two young newcomers will portray. O'Connor, a college student, has a handful of appearances on her CV, seen in films such as this year's Selah and the Spades, 2018 Netflix film Irreplaceable You, and 2017's Wetlands. Kim, a burgeoning child actor, has, thus far, appeared in the 2015 film The Dog Who Saved Summer.
Ghostbusters: Afterlife Story
The film's confirmation that Ghostbusters: Afterlife is the final title came with the following story synopsis:
"The next chapter in the original Ghostbusters universe centers on a single mom (Carrie Coon) and her two kids who arrive in a small town and begin to discover their connection to the original ghostbusters and the secret legacy their grandfather left behind. ​​"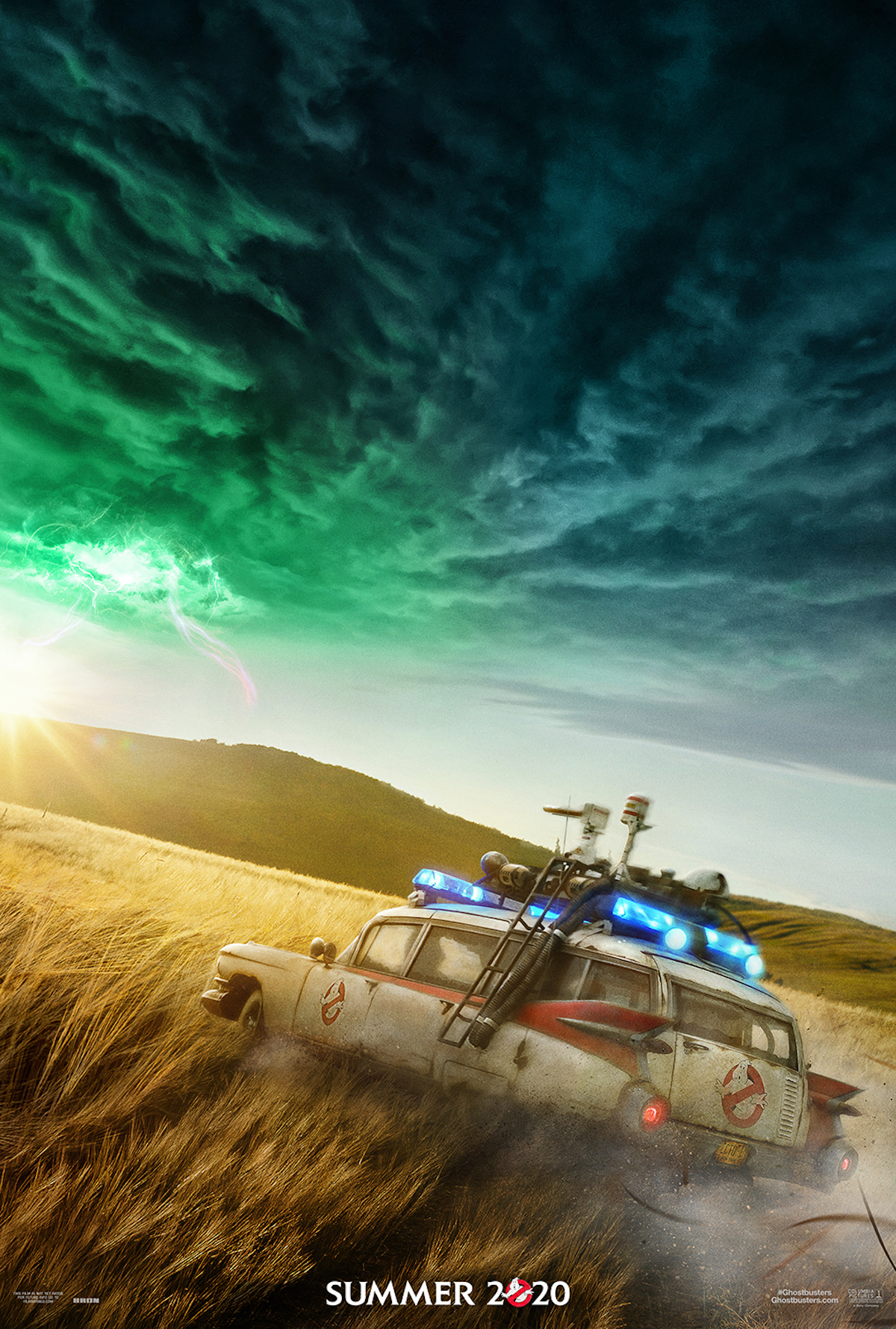 "I've always thought of myself as the first Ghostbusters fan, when I was a 6-year-old visiting the set. I wanted to make a movie for all the other fans," Reitman previously told Entertainment Weekly.
As Reitman further describes of the project, "This is the next chapter in the original franchise. It is not a reboot. What happened in the '80s happened in the '80s, and this is set in the present day." He adds, "This is very early, and I want the film to unwrap like a present. We have a lot of wonderful surprises and new characters for the audience to meet."
"It will be a passing of the torch both inside and out," Ivan tells EW. "It was a decision he had to come to himself. He worked really hard to be independent and developed a wonderful career on his own. So I was quite surprised when he came to me with Gil and said, 'I know I've been saying for 10 years I'm the last person who should make a Ghostbusters movie, but…I have this idea.' Literally, I was crying by the end of it, it was so emotional and funny."
Dan Aykroyd recently talked to Gamespot about how excited he is by Jason Reitman's plans for the threequel, stating:
"Jason came up with this idea, which is just so good, everybody got it right away and understood," Akyroyd said. "It will connect, better than anything, to the first movie."
Culture Editor Tony Sokol cut his teeth on the wire services and also wrote and produced New York City's Vampyr Theatre and the rock opera AssassiNation: We Killed JFK. Read more of his work here or find him on Twitter @tsokol.
Joseph Baxter is a contributor for Den of Geek and Syfy Wire. You can find his work here. Follow him on Twitter @josbaxter.