Features
Gemma Arterton and Bill Nighy On Aiding The WWII Effort In Their Finest
We learn the secrets of WWII from Gemma Arterton and Bill Nighy, the stars of Their Finest.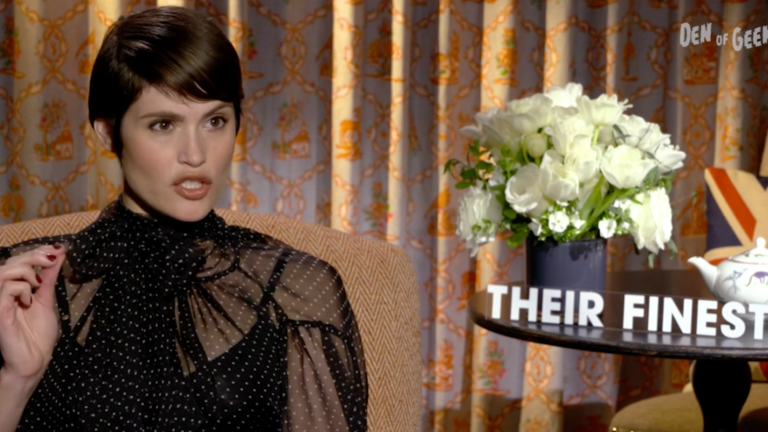 It was a different world for women during the time of World War II. Many women who wanted to help the cause were never were given the chance. In the new film, Their Finest, protagonist Catlin Cole (Gemma Arterton) was given the chance to aide in the war effort by scripting the female dialogue for a new British propaganda aimed at raising the countries moral. With no real plans to change people's minds on what she was capable of, Mrs. Cole ended up breaking down walls for a multitude of personas the powers that be loved to overlook. 
We sat down with Gemma and Bill Nighy (Ambrose Hilliard) to talk about the ideas of breaking stereotypes and the lighter side of what we call propaganda. 
Their Finest is now in theaters. 
Learn The Secrets of WWII In Their Finest | The… by denofgeek