Features
Films That Led To Other Films Being Cancelled
Had Tomorrowland been a hit, we might have had a Tron sequel. We look at movies whose fate had a knock-on effect on other films...
You've probably heard of chaos theory and a thing called the butterfly effect–a concept where the flapping of an insect's wings in a London borough causes a shed to collapse somewhere in the Australian outback. In other words, seemingly incidental events can have a knock-on effect on everything else. It's like that old board game Mousetrap where a ball falling into a bath caused a boot to kick a bucket, which eventually led to the cruel detainment of several rodents.
The concept applies even in the high-stakes, high-energy world of filmmaking, where the success of one type of movie can prompt rival studios to greenlight their own, similar projects. Hence the wave of slasher films which followed Halloween in 1978. Conversely, the failure of one movie can also have an indirect impact on other movies; if the reports coming out of Hollywood are correct, then the dismal critical and financial response to the belated horror sequel Rings may have prompted Paramount to stick a lance in its long-planned Friday The 13th revival.
So here are a few examples from the past few decades…
Tomorrowland
Led to the planned obsolescence of: Joseph Kosinski's Tron 3
In 2010 Disney's 1982 sci-fi adventure Tron got a belated sequel, which took Jeff Bridges' Kevin Flynn back to the original's trippy virtual world. The movie was also intended to lay the groundwork for at least one sequel, with Garrett Hedlund and Cillian Murphy playing the hero and villain respectively. As it turned out, Tron: Legacy's so-so takings left Disney dragging its feet over producing a Tron sequel, before 2015's Tomorrowland finally put the studio's plans out to pasture.
Tomorrowland was Brad Bird's expensive sci-fi fantasy adventure, loosely based on Disney's theme park attraction of the same name. When pitched against the typical franchise movies out that summer, Tomorrowland struggled to make much headway, even with the ever-reliable George Clooney in a key role. 
The muted response to Bird's film was, it seemed, the final nail in the coffin for Tron 3. With far more reliable box office returns coming from Disney's series of live-action adaptations of its old classics (The Jungle Book, Maleficent, and so on), and its ownership of Marvel and Lucasfilm bringing in huge fortunes elsewhere, the studio's appetite for less sure-fire genre fare seems to have abated.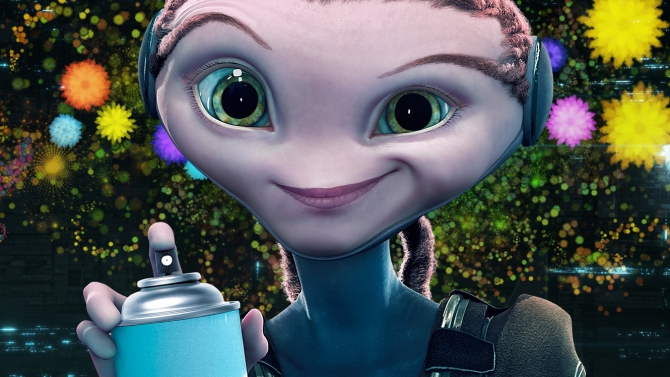 Mars Needs Moms
Sank: Robert Zemeckis' Yellow Submarine
For a period in the 2000s, Back to the Future director Robert Zemeckis turned his attention from live-action filmmaking to the bold new frontier of motion-captured animation. Following the first films using the technique–The Polar Express, Beowulf, and A Christmas Carol–Zemeckis was set to direct a re-imagined version of the psychedelic animation Yellow Submarine, in turn inspired by The Beatles song of the same name.
Zemeckis' plans were apparently undone by the grim fortunes of Mars Needs Moms–an all-digital movie directed by Simon Wells and co-produced by Zemeckis. When that film spectacularly failed to recoup its investment, the studio behind it, ImageMovers, was shut down by Disney. Inevitably, Yellow Submarine's fate was sealed.
To date, Zemeckis hasn't made another all-CG movie again, but his return to live-action filmmaking's proved creatively fruitful so far: both Flight and The Walk are well worth seeing.
Cutthroat Island
Scuttled: Paul Verhoeven's Crusade
After the success of Total Recall, Crusade might have been another extravagant '90s success for action star Arnold Schwarzenegger and director Paul Verhoeven. From a script by the writer of The Wild Bunch, Crusade was a full-blooded adventure set in the 11th century, which would have had Schwarzenegger playing a captured thief who's pressed into service as a fighter in Jerusalem. Although expensive–the budget was predicted to be around the $100 million mark–Crusade was due to go ahead, until its chances were scuppered by an impassable roadblock: the financial problems of its studio, Carolco.
With money tight, Carolco could only afford to bankroll one major film. As well as Crusade, the other project Carolco had in contention was Cutthroat Island–a similarly expensive pirate film headed up by director Renny Harlin. Weighing up the odds, Carolco's executives decided that Cutthroat Island was the more viable of the two movies, and so Crusade was cancelled. (They chose… poorly.)
Prometheus 
Buried: Guillermo del Toro's At The Mountains of Madness
Guillermo del Toro spent several years trying to get an adaptation of HP Lovecraft's chilly horror tale At The Mountains of Madness, and met barriers seemingly at every turn. First there was the huge budget the story would require: set in the Antarctic, it takes in epic scenery, huge abandoned cities, and indescribably strange monsters. Then there was del Toro's insistence that Mountains had to be R-rated to work as an effective horror–something that hardly helped convert cautious studio executives to del Toro's cause.
Around 2010, however, del Toro's prized Lovecraft project finally seemed to be getting somewhere, with the attachment of Tom Cruise as the film's star helping it gain traction. But then Ridley Scott's Alien prequel Prometheus emerged in 2012, a film that, like Alien before it, uses a number of Lovecraftian ideas. In fact del Toro wrote in a blog post (which has since been deleted) that the premise of Prometheus was so similar to At The Mountains of Madness that it would "probably mark a long pause–if not the demise–of At The Mountains of Madness."
To date, the pause has lasted approximately six years and counting.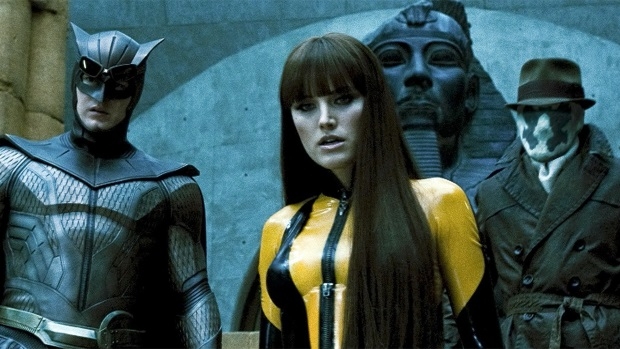 Watchmen
Shut down: Gore Verbinski's Bioshock
Pirates of the Caribbean director Gore Verbinski's adaptation of the hit videogame Bioshock came so close to fruition that some of its sets were built. Universal had long been nervous about making an R-rated movie with a big budget however, and when Zack Snyder's Watchmen failed to perform as expected, the studio began to grow even more apprehensive. To make the film viable, Universal wanted to either make the movie a more accessible PG-13 or alternatively reduce the projected $200 million budget to just $80 million.
To be fair, it's difficult to imagine how a game as nightmarish as Bioshock, about a fallen undersea society, could have worked as anything other than an R-rated movie, and neither could Verbinski. He duly left the project behind, and when director Juan Carlos Fresnadillo stepped in to fill the empty vacancy, the original video game's creator Ken Levine decided to pull the plug altogether.
"[Publisher] 2K's one of these companies that puts a lot of creative trust in people," Levine told Eurogamer. "So they said if you want to kill it, kill it. And I killed it."
Levine may have provided the final blow, but it was Watchmen, it seems, that started the domino effect which led to Bioshock's downfall.
The Thing
Extinguished: John Carpenter's Firestarter
As we've explored in the past, The Thing wasn't always held in the high regard it enjoys today. When John Carpenter's horror remake came out in 1982, it was met with widespread hostility for its graphic violence and bleak tone – both things that are prized by its cult following 35 years later. The critical and financial fallout from The Thing (it was roundly upstaged at the box office by the more benign alien, E.T.) was a major blow for its director, and not just in terms of his confidence.
Before The Thing came out, Carpenter was all set to direct an adaptation of Stephen King's novel, Firestarter. The script was written by Bill Lancaster, who adapted John Campbell's Who Goes There into The Thing, and Universal had earmarked a healthy budget of approximately $27 million. According to screenwriter Bill Phillips, who would later take over writing duties from Lancaster, Universal decided to cut Firestarter's budget to $15 million after The Thing's cool reception – something Carpenter wasn't, he says, too happy about.
"John had a 'pay-or-play' deal, which meant that whether Universal made the film or not, he would get paid," Phillips later recalled. "When the marketing folks at Universal got cold feet because The Thing didn't do well at the box office and Stephen King films were clogging up the pipeline and not doing very well… They decided that since John is very good at delivering low budget films, they would cut the budget from $27 million to $15 million. Since John didn't have to agree to that, he didn't."
As a result, a significantly rewritten version of Firestarter eventually appeared, directed by Mark L Lester. It's generally considered to be one of the lesser adaptations of King's novels. We can only imagine what Carpenter might have done with it.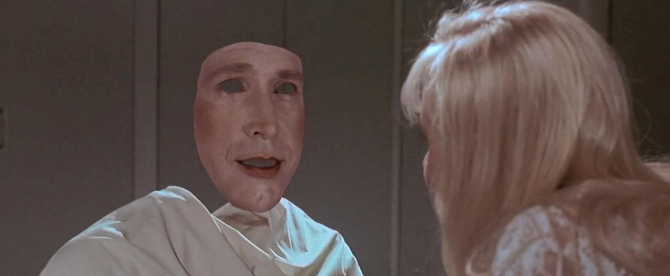 Memoirs Of An Invisible Man
Drowned: John Carpenter's Creature from the Black Lagoon
Not all of his films were financial smashes in the '80s, but the run of films Carpenter made between Halloween in 1978 and the start of the '90s speaks for itself: The Fog, Escape From New York, The Thing, Christine, Starman, Big Trouble in Little China, They Live, Prince of Darkness… it's staggering how many films Carpenter succeeded in making during that period, and how fondly remembered they are today.
At the start of the '90s, Carpenter was coaxed back to the tempestuous world of studio filmmaking with Memoirs of an Invisible Man–a comedy vehicle for Chevy Chase and co-starring Daryl Hannah. With Chase's star appeal and some cutting-edge invisibility effects, Memoir might have seemed like a sure-fire hit on paper, but the movie generally failed to do the business that was expected of it.
This had a disappointing knock-on effect for a project Carpenter had been developing for a while: a remake of the 1950s monster movie Creature from the Black Lagoon. A project that had rolled around in Universal's vaults for years (John Landis and Joe Dante were involved at one point). The remake finally seemed to get somewhere under Carpenter's watch, as he formulated a tragic horror film which took in pyramids in the Amazon and a Lovecraftian monster.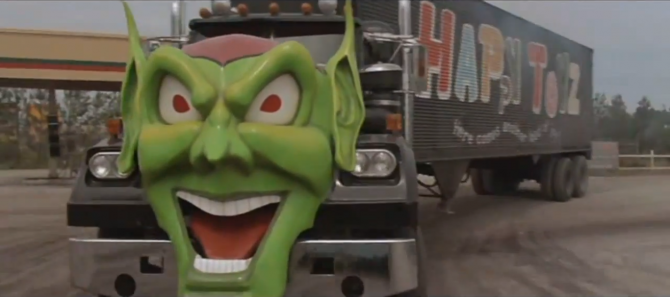 Firestarter, Cat's Eye, Maximum Overdrive
Toppled: George A. Romero's The Stand
George A. Romero revolutionized the zombie horror genre with such classics as Night of the Living Dead and Dawn of the Dead. But in the early '80s, Romero came very close to directing a big screen adaptation of Stephen King's 1978 novel, The Stand. King's horror rendering of a Tolkien-styled fantasy, The Stand, was set in an America left largely deserted following a global pandemic.
Romero liked the book so much that he began writing an adapted screenplay shortly after it was published, and together with King, the director planned to get the project up-and-running at Warner Bros. For a while, things seemed to be proceeding nicely for The Stand; the horror anthology Creepshow, written by King and directed by Romero, was a decent hit for Warner, and the pair hoped that it would work as a means of enticing investors into stumping up the projected $15 million budget for The Stand.
Actually wrestling King's sprawling, 1,000-page book into a screenplay proved to be a recurring problem, however, with the script still weighing in at about 300 pages even after edits were made. According to a timeline over at We Minored In Film, The Stand's demise came in the mid-1980s when a string of King-derived movies–among them Firestarter, Cat's Eye, and Maximum Overdrive (directed by King himself)–all struggled at the box office.
"Had a couple of the movies based on Steve's books gone through the roof, I think we could have financed it in a minute," Romero told Cinefantastique. "It's no fault of the material, even though I didn't think all the films were very good. It's just circumstance."
The project fell apart not long afterwards, and The Stand emerged as a TV miniseries in 1994. In recent years, further attempts were made to make a film adaptation, with a new script written by The Fault in Our Stars director Josh Boone. Ironically this latest incarnation of The Stand may have been stalled by another King adaptation; with The Stand requiring "A little more time," Boone's instead been lured away by The New Mutants–a King and horror-esque take on Marvel Comics' X-Men-adjacent mutants.  
"I'm still involved in [The Stand]," Boone told Creative Screenwriting several years ago, "which once again is a long process because it's such an expensive movie."
The Stand is merely a recent example of how the fate of one project can have unforeseen effects on others. If The New Mutants' the butterfly beating its wings in Peckham, then the making (or not) of The Stand will be the shed collapsing in Australia.