Features
Examining Warner Bros' Franchise Slate
Harry Potter, DC, horror movies and more: we examine the recent past, the present and the future of Warner Bros' movie franchises...
This article comes from Den of Geek UK.
This article contains mild spoilers for Justice League, It and the Fantastic Beasts movies.
On franchise films, producers have arguably become more prominent than most directors, who are subject to plans for future films and endless departures due to creative differences. Despite this, Warner Bros Pictures, which has long been known as a director-friendly studio, has generally fared well with franchises, while still maintaining their reputation.
In part, this is because they basically established the current franchise model throughout the 2000s. In optioning the rights to JK Rowling's Harry Potter books in 1999, the studio caught a golden goose and committed to a decade-long filmmaking enterprise with a cast who aged in real time, based on a seven-book saga whose instalments became successively less independent of one another. And in the same year as Harry Potter And The Sorcerer's Stone hit screens in 2001, Warner's sister studio New Line Cinema released the first instalment of Peter Jackson's The Lord Of The Rings.
So early in the 21st century, the success of these two films and their respective sequels set a new bar for franchise filmmaking, particularly regarding storytelling and the turnover of sequels. This kind of filmmaking has since kept the studio in the top tier of the Big Six studios year after year, as far as box office goes.
"What is becoming more and more important is really these big franchises", studio CEO Kevin Tsuijihara told a home media technology conference in 2016. "If you look at what's happening with the quality of the television product, the movies that are breaking through are the big franchises."
That said, they're not necessarily leading the field on this score. For instance, Warner owns DC Comics, and yet as comic book franchises have become hot property again, the studio has arguably been overtaken by Marvel movies at other studios in recent years. You can trace the comic book franchise as we know it back to 1989's Batman, or even 1978's Superman, and their respective sequels. They're all Warner films, but they're being beaten at their own game, critically and financially.
In recent years, the DC Extended Universe typifies the scattergun success of Warner Bros, as a studio that has publicly resolved to focus on fewer, bigger movies. Let's take a look at Warner's recent history and the future of their franchise slate.
The last ten years
Somehow, it really doesn't feel like a decade since The Dark Knight came out. Christopher Nolan's second Batman film was a franchise best at the box office, and came out from under the shadow of Heath Ledger's tragic death to dominate the cultural conversation between its July release and the following year's Oscar night.
It's the sort of success that's tough to top, but in box office terms, Warner did alright for the next few years, finishing first among all studios for 2009 and 2010 and then again in 2013. Even in years when they haven't come out on top, they've had a sizeable slate of sequels and potential franchise-starters year after year, like The Hangover, Sherlock Holmes, Godzilla, and The Conjuring, along side big-hitters Harry Potter and Batman.
Added to which, we're also coming up on the tenth anniversary of Warner's merger with New Line, which encapsulated a roster of horror franchises, a whole trilogy of The Hobbit, two Horrible Bosses movies, and last year's highly anticipated and hugely successful adaptation of Stephen King's It.
Even with their Harry Potter and Dark Knight franchises each turning out final instalments in 2011 and 2012 respectively, Warner has kept a firm foothold in the franchise race. In the last decade especially, you notice the studio's knack for converting even an unexpected hit into a successful franchise. Most ruthlessly, this generated a whole trilogy of diminishing returns from The Hangover, but look at how The Conjuring, a late-summer smash hit in 2013, has now turned into horror's pre-eminent cinematic universe.
This is in part due to their award-winning marketing – many of the most memorable trailers of the last ten years will have come with a Warner logo in front because they know how to sell the heck out of a movie. The award-winning spearhead in this success is Sue Kroll, who recently started her own production company after a decade heading up Warner's marketing division. On top of press and advertising, she masterminded the Oscar-winning awards season campaigns for Argo and Mad Max: Fury Road.
As mentioned, the studio is known for close relationships with directors, and though that's laudable, we've seen some of their attempts to match filmmakers with franchises go awry in recent years. Notably, the six-movie King Arthur franchise built for Guy Ritchie fell by the wayside after last year's Legend Of The Sword endured endless delays.
But Warner's default mode of giving filmmakers freedom has shown in its treatment of the DC Extended Universe, launched after Marvel had well and truly pulled its socks up with the release of Avengers in 2012. With Zack Snyder serving as a producer and creative lead, the five movies released thus far haven't been especially well received, with the notable exception of last year's Wonder Woman.
If you wanted to, you could chart Warner's journey over the last decade by the decline of Batman, from the heights of The Dark Knight, to the nadir of racing to release Justice League on its intended date last November, despite its embattled production, so that the CEOs could get their annual bonuses on time. The film had an underwhelming reception, especially considering how big a Justice League movie should have been, and it's thrown what should be Warner Bros' biggest franchise into uncertainty…
The DC Extended Universe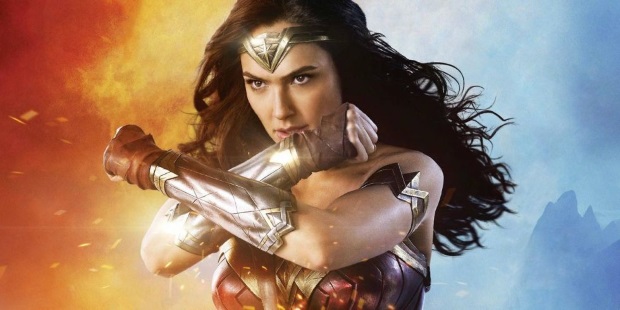 At the time of writing, we know of three DC films that are 100% definitely happening. Aquaman is first up – James Wan's film is coming to cinemas this Christmas, having already been well into production when Justice League was released. It might otherwise have gone the way of the planned Cyborg movie, but Wan is a reliable pair of hands and Jason Momoa is popular enough as the title character, that this might well be another outlier in the vein of Wonder Woman.
After that, a far bigger outlier, in the shape of David F. Sandberg's Shazam. The New Line release is due out in April 2019, and judging by set pictures and the reported comedic tone of the film, the story of Billy Batson AKA Shazam could be the first major tangent from the DCEU at large. Another factor in that lighter tone is the involvement of Dwayne Johnson as the villainous Black Adam somewhere down the line – although he isn't appearing in this movie.
Thirdly, and most inevitably, Wonder Woman 2 is pencilled in for November 2019. Gal Gadot and director Patty Jenkins will reunite to film the sequel this summer, with Kristen Wiig and Pedro Pascal also joining the cast. We've also recently learned that Margot Robbie is producing and starring in a film inspired by Birds Of Prey. Director Cathy Yan is attached to direct the fast-tracked project, which will see Robbie return as Harley Quinn alongside other female DC characters like Poison Ivy and Black Canary.
Elsewhere, Gavin O'Connor is attached to direct Suicide Squad 2 (once rumored to be a jumping-on point for Johnson as Black Adam, based on The Black Vault) and we're apparently still getting Green Lantern Corps in 2020, but so many different projects have been announced, with so little to show for it in the wake of the underwhelming response to existing films, the future of the DCEU is something of a mystery at present.
March 2018 came and went without the scheduled release of a Flash movie, despite some maniacal optimism that a speedy turnaround might be right in this character's wheelhouse, but at present, a lot of this franchise's future seems to be pinned on Flashpoint, having Ezra Miller's Barry Allen change history and perhaps reset certain parts of the franchise in the process. Alas, that film has been through a ton of script drafts and directors, and seems no closer to getting made.
In the meantime, Warners keeps doing what they've done since before Batman v Superman, in announcing projects that either get cancelled or otherwise never materialize. The lack of momentum might be because it's hard to get hyped up about projects like Ava DuVernay's The New Gods, Gareth Evans' Deathstroke, or even Steven Spielberg's Blackhawk, when they could so easily go the same way as Guillermo del Toro's Justice League Dark, Joss Whedon's Batgirl, or any number of directors' takes on The Flash.
Surprisingly enough, the best match of director and property on the table might be Michael Bay and outer space biker bastard Lobo. Lobo could be a better fit for Bay than a franchise like Transformers, judging by the affinity for asshole character he's shown in the Bad Boys movies and Pain & Gain. That just might work.
But it's testament to the topsy turvy state of things that we might see the Joker beat Batman to the screen several times over, before director Matt Reeves' The Batman gets through development. While Ben Affleck's future in the title role is uncertain, Warner has announced a slew of Joker-centric movies, the most active of which is Hangover director Todd Phillips' 1980s-set origin movie, which also has Martin Scorsese producing it. It seems like a similar kind of thinking to Sony's planned Spider-Man spin-offs, which is weird, which shouldn't really be necessary when you own all of the DC characters outright.
JK Rowling's Wizarding World
Back when Batman took a few years off for de-nippling, Harry Potter was a reliable money-maker for Warner throughout the 2000s and the two-part adaptation of Harry Potter And The Deathly Hallows carried the franchise up to 2011. Although the studio's initial agreement with Rowling stipulated that they could only make films based on stories she had written, (to prevent things like HP Origins: Hagrid from getting made) the film franchise was revived when Rowling came up with the story and script for Fantastic Beasts & Where To Find Them, the first of five planned prequels to her series.
The Wizarding World logo that topped the latest trailer for its sequel, Fantastic Beasts: The Crimes Of Grindelwald re-affirms the series as one of Warner's big draws going forward, but so soon after Universal pulled their Dark Universe after using the logo just once, you might wonder if they're counting their dragons before they've hatched.
The first film was well received, and there seems to be an appetite for the further adventures of Eddie Redmayne's Newt Scamander and his magical menagerie, especially as they intercede with the first wizarding war against dark wizard Grindelwald. But the casting of Johnny Depp in that role is causing consternation even among the Rowling faithful, and not just because of his typically over-the-top cameo at the end of the last film.
However, franchise director David Yates (the man who once announced he was making a Doctor Who movie without apparently asking anybody at the BBC about it first) drew even more ire for his statement on the relationship between Grindelwald and the younger Albus Dumbledore, who will be played by Jude Law in the upcoming sequel. Quite aside from Dumbledore's sexuality only being revealed by Rowling in interviews after the publication of the seventh book, the mealy denial that the pair would be "explicitly gay" in the sequel has only added to the negative PR that the series has copped between its first and second instalments.
We doubt it will damage the film's box office too much, but there's more than just one or two sequels to go, with an as-yet-untitled third film already scheduled for 2020. Outside of Fantastic Beasts, we've written in the past about the possibility of a future film adaptation of the West End sequel Harry Potter And The Cursed Child, featuring Daniel Radcliffe et al in their 40s. But that's still some way off, and we'd bet on a hugely lucrative cinema broadcast of the two-part show itself taking place before that does. In the meantime, it's unclear if Warner's terms with Rowling still preclude the studio from making The LEGO Harry Potter Movie or other spin-offs like it.
LEGO and Warner Animation Group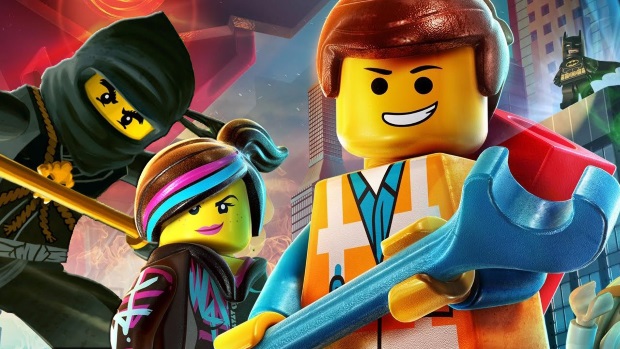 Speaking of LEGO, Warner Animation Group has been coming along nicely alongside the larger animation divisions at other studios, primarily building up a franchise following the success of Phil Lord and Christopher Miller's The LEGO Movie, including Batman and Ninjago-themed spin-offs last year.
Neither of 2017's CG-brick outings matched the box office receipts of that first surprisingly great movie, or else we surely would have heard something about The LEGO Justice League Movie by now, but WAG is still underway on The LEGO Movie Sequel, which will finally hit cinemas in February with Trolls director Mike Mitchell at the helm.
Also scheduled for next year, Jason Segel and Drew Pearce will co-direct The Billion Brick Race – plot details are under wraps, but it's rumoured to be a LEGO comedy caper movie in the style of It's A Mad, Mad, Mad, Mad, Mad World, which sounds like a lot of fun. It'll be a nice change if we get some original characters in there, but part of the selling point of this franchise is that it brings in characters from all sorts of properties, except for Ninjago, which was based on an existing animated series.
Outside of LEGO, Warner also gives us a movie based on a popular DC animated series, in the shape of Teen Titans GO! To The Movies, which opens in July. If you're unfamiliar with the show, you can get the measure of its cheeky tone from the film's tagline, which is "The superhero movie to end all superhero movies. Hopefully." Oh, and this is also the movie where we'll finally get to hear Nicolas Cage play Superman.
Furthermore, WAG is releasing a new animated Scooby Doo movie, simply called Scooby, in 2020, as well as developing animated films based on other popular cartoons from Warner's television stable, including Adventure Time and The Jetsons.
As for the most iconic WB characters, don't count the Looney Tunes out – the studio has been trying to develop a hit as big as Space Jam for them for 20 years now, and the sheer persistence of Space Jam 2 rumors in the film press is not easily discounted. But what of Warner's other big animated franchise of recent years? Whither Happy Feet 3?
Well, as director George Miller told Collider in 2011: "If you put a gun to my head and said, 'You have to come up with a story for Happy Feet 3, I'd say shoot me. I would have no idea […] If something comes up that's really exciting and I can convey that enthusiasm to other people, then there would be a third one."
Worlds of horror and monsters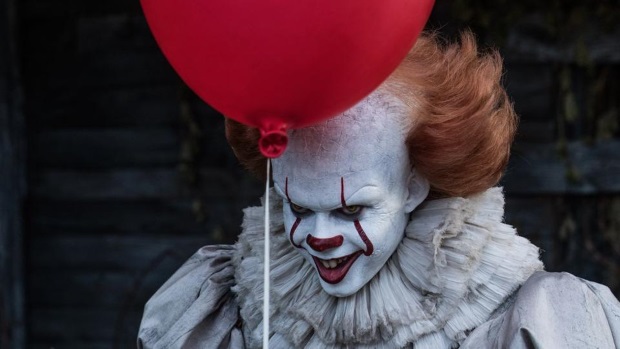 On the more adult side of things, Warner and New Line have taken major steps in franchising horror and monster movies in recent years. For starters, their Conjuring cinematic universe is really getting going, with one sequel and two Annabelle spin-offs since James Wan's original was a sleeper hit back in summer 2013. Look for further spin-offs The Nun this September and The Crooked Man after that, spinning off other characters from the parent series.
Also on the horror score, last year's It only adapted the first half of the massive novel and ended with a Chapter 1 title card. Chapter 2 will arrive in cinemas around the same time next year, with Jessica Chastain, James McAvoy and Bill Hader currently in the frame to play grown up versions of the Losers' Club, facing off against Bill Skarsgård's Pennywise again.
Many of Stephen King's books would lend themselves to a cinematic universe better than most authors' work, interconnected as they are over many years. A few King adaptations are in motion at Warner and other studios off the back of It's success, but it's as yet unclear if a shared continuity is what they have in mind. For one thing, the studio recently lost the rights to The Stand, which was once set up as a two or even a three-film endeavour with director Josh Boone and star Matthew McConaughey, who wound up playing the Man in Black elsewhere, in Sony's The Dark Tower. The Stand will instead come to our screens as a TV miniseries on CBS.
On a much larger scale, Warner's MonsterVerse is still underway, with 2017's Kong: Skull Island following 2014's Godzilla, as a tee-up to 2020's crossover event Godzilla Vs. Kong, directed by Adam Wingard. Given the studio's past form, you can probably expect that title fight to end abruptly when one of the combatants happens to mention Mothra. Before that though, we'll get Michael Dougherty's Godzilla: King Of The Monsters next June. Ken Watanabe, Sally Hawkins and a very big lizard will return alongside new cast members including Vera Farmiga, Kyle Chandler and Millie Bobby Brown, and a number of Godzilla's classic giant rogues gallery.
The so-called MonsterVerse is produced by Legendary, who have since moved onto a productive relationship with Universal Pictures, including their recent Pacific Rim sequel. Even without the kaiju-vs-Jaeger beat-em-up in their stable, big monsters have meant big money for Warners lately – don't be surprised if the currently playing Rampage spawns a sequel or two.
Running around the Warner movie lot
Legacy franchises are becoming more of a big deal going forward too. This June sees the release of Ocean's 8, a distaff spin-off from Steven Soderbergh's Ocean's trilogy starring Sandra Bullock, Cate Blanchett, Anne Hathaway, Mindy Kaling, Sarah Paulson, Awkwafina, Rihanna and Helena Bonham Carter. You might snipe that it's eight because women tend to get about 70% of what men do, but going by the success of the previous three films, starting with Ocean's 8 leaves ample room for Ocean's 9, Ocean's 10 and (pie in the sky) Ocean's 14 with whoever wants to come back from the original trilogy, if this one pays off for them.
But unless you're counting the original Rat Pack film, the Ocean's series is hardly old enough to be legacy material. On the other hand, Warner is also distributing Creed II later this year, with Sylvester Stallone and Dolph Lundgren having a Rocky IV reunion in supporting roles opposite Michael B. Jordan's Adonis Creed. The first film was a major moment for Jordan's career, but the second, due out in November, ought to be enormous given his popularity in the already enormous Black Panther.
Jordan has also been linked to Warner's fledgling future plans for The Matrix, with his name coming up in relation to a mooted prequel based around the character of Morpheus. The Wachowskis don't appear to be involved with the soft reboot of the series, and Keanu Reeves has been one of several cast members who has said they won't return without at least the original writer-directors' blessing. Still, screenwriter Zak Penn is apparently working on more Matrix movies, and a potential expanded universe.
The studio has plenty of other sequels in development, including a third Sherlock Holmes, starring Robert Downey Jr and Jude Law. That film has one of those new-fangled writer's rooms that Hollywood has started using to generate franchises, and Downey has continually expressed interest in doing it. It seems like everyone involved is a bit busy at the moment, with director Guy Ritchie working on his live-action remake of Disney's Aladdin for the time being.
There's also a script going around for a "part-sequel, part-prequel" follow-up to the less successful, but widely beloved Edge Of Tomorrow. Tom Cruise and Emily Blunt will return for that one, but we're yet to hear a firm production date for that one.
Meanwhile, George Miller's reluctance to work on Happy Feet might also have something to do with his company's current legal battle with the studio over Mad Max: Fury Road. Miller has ideas and even scripts for at least two sequels to Fury Road, which was a huge hit and bagged the studio six Academy Awards. We'd love to see more from that world, but those sequels won't be moving forward while the studio refuses to pay Kennedy Miller Mitchell what they're owed. 
Finally, it might just be worth keeping an eye on The Six Billion Dollar Man, an adjusted-for-inflation reboot of the 1970s TV show, which is due out next summer and stars Mark Wahlberg. The film has been in development for decades now, with numerous stars and directors attached, but it's notable now because it's being produced by Kroll & Co Entertainment, Sue Kroll's new company. It might not seem like the most likely franchise prospect in 2019, but given her track record at Warner, we should expect big things from her as a producer.
But in the unlikely event that the DC Extended Universe, the Wizarding World and the LEGO movies should all falter in the next few years, Warner Bros. Pictures has an enviable run of franchise conversions from both original and existing properties. They've got plenty of tentpoles in waiting, not least of which is The Meg, a little film in which Jason Statham faces off against a giant shark.
Now, that would be a cinematic universe about which we can get excited.