Features
Every Time We Got the 'Scariest Movie Ever' (By Year)
With the embrace of Skinamarink, it's time to look back at the last 15 times we welcomed the arrival of the "scariest movie ever."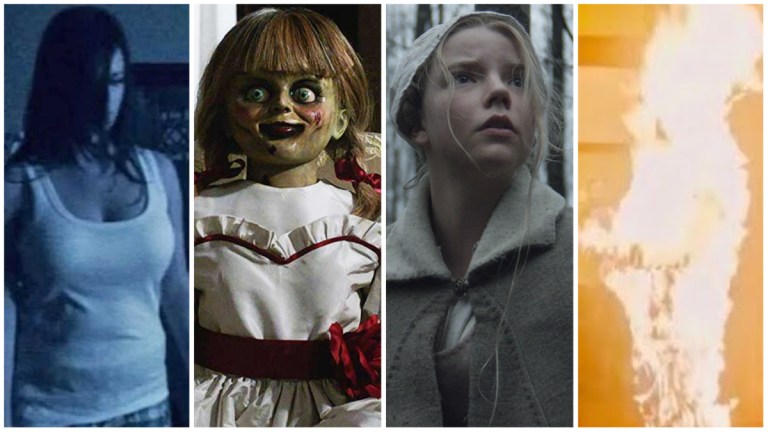 We are only a matter of weeks into 2023, but a strong contender for the title of "scariest movie" in some folks' minds has already emerged in Skinamarink. The idea of the "scariest movie ever," i.e. a horror film that generates word-of-mouth buzz, might seem like a modern concept but it actually goes back nearly a century. One of the first examples can be traced back to 1932 and the tastefully titled Freaks, a movie centered around a beautiful trapeze artist who schemes to steal a side-show performer's inheritance only to be thwarted by his deformed cohorts.
Featuring real life circus performers, the movie was drastically recut by MGM after test screenings in which several terrified audience members "got up and ran out." Today, those kinds of reports would be worth their weight in gold, but back then they led to the 90-minute running time being slashed to just 64, with censors removing several key scenes including what may have been the first instance of castration in a film. Ouch.
Despite this, Freaks was still banned in several countries, including Canada where it was branded "brutal and grotesque" with the furore effectively ending the career of director Tod Browning. Still, the film has enjoyed critical reappraisal in the years since, with writer Joe Morgenstern among those to praise it for featuring some of the most terrifying scenes in movie history.
Several notable movies have earned similar praise in the decades since, often helped by reports of the visceral reactions generated among moviegoers. Alfred Hitchcock's Psycho (1960) was alleged to have induced "mass fainting" in audiences while The Exorcist (1973) left many viewers vomiting. More recently, movies like The Blair Witch Project (1999) and Saw (2004) have generated comparable levels of queasiness.
Skinamarink is something slightly different though. Made by Canadian filmmaker Kyle Edward Ball at a cost of just $15,000, it tells the story of two young children who wake up in the middle of the night to find their dad has left the house. A slow-burning surrealist nightmare, Skinamarink may not be to everyone's tastes but it's already been branded "the scariest film of all time." But while the tag was once handed out sporadically to horror movies that broke the mold, for the last 15 years or so, it seems like the emergence of exciting and increasingly creative filmmakers has meant there's been a contender for "scariest film ever" every year. While some may be worthier of the tag than others, they are all worth revisiting and rewatching.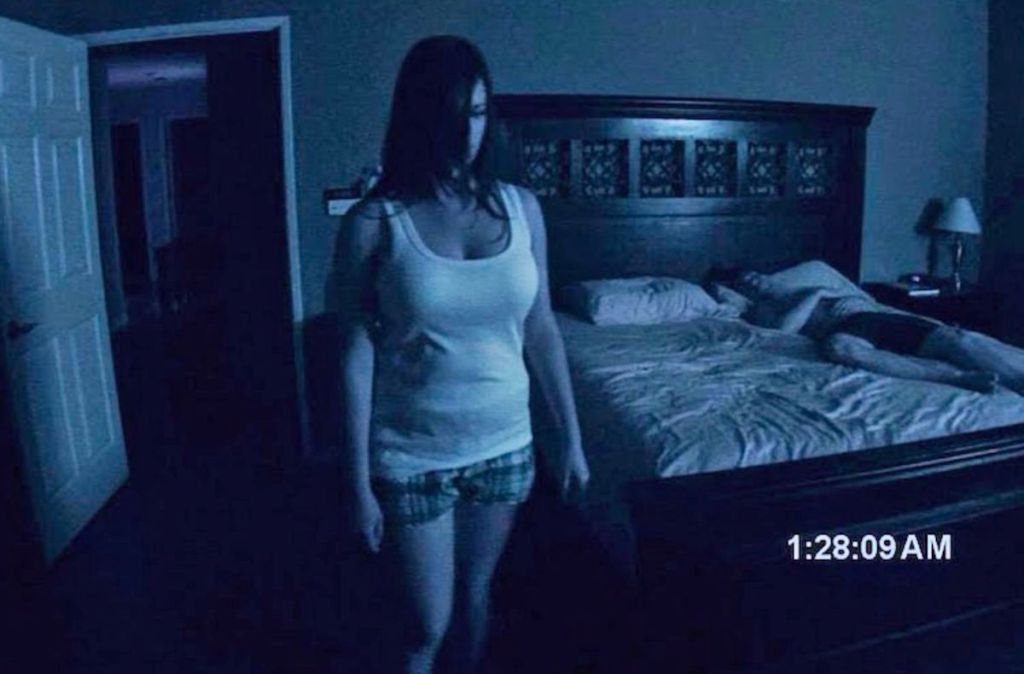 2007: Paranormal Activity
Made for a paltry $15,000 by computer software programmer turned DIY filmmaker Oren Peli, Paranormal Activity was first screened at 2007's Screamfest, where the found footage horror about a suburban couple terrorized by a demonic presence got a huge response and helped Peli gain representation from Creative Artists Agency. Eager to land a distribution deal, CAA began sending out DVDs of the movie to people in the industry. One of those ended up being Jason Blum, who worked with Peli to recut the film and sign a distribution release with Steven Spielberg's DreamWorks.
Originally the plan had been to remake the movie on a bigger budget, but Peli pushed for his version to be shown to test screen audiences. When people began walking out of the screening because they were so scared, executives realized they had a hit on their hands and word soon spread. Six sequels and counting later, the original remains a brilliantly unnerving lo-fi watch.
So is it still scary? It's a little rough around the edges but Paranormal Activity still packs a punch and remains a high point of the found footage subgenre.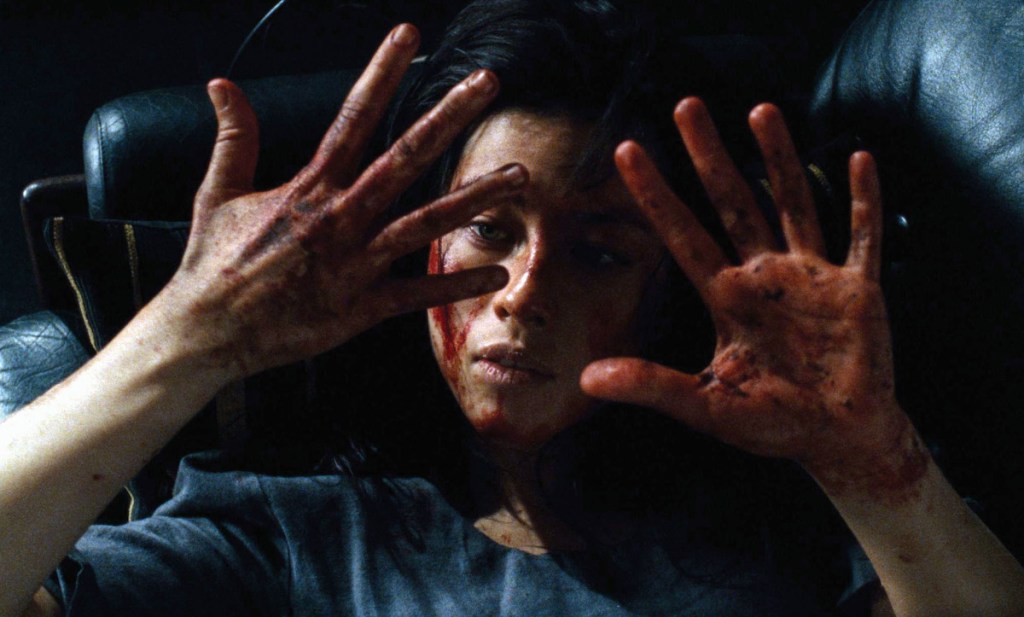 2008: Martyrs
Part of the "New French Extremity" of wince-inducing Gallic horror films from the start of the 21st century, Pascal Laugier's Martyrs remains among the most extreme and divisive horror movies ever made. Blending existentialism with extreme body horror and scenes of unflinching torture, Martyrs made waves from the moment it was screened at Cannes in 2008, sparking walkouts from disgusted audience members.
Centered around a young woman's violent rampage against the people she believes kidnapped her as a child, Laugier claims one man collapsed when the movie was screened at the Sitges Film Festival while another woman allegedly vomited during its premiere screening at Toronto. Originally purchased by the Weinstein Company, Bob Weinstein was so sickened by it that he opted against releasing it. It still found an audience though, coming at a time when movies like Hostel were pushing gore to new extremes, Martyrs was hailed as a movie that elevated an otherwise much-maligned subgenre of horror with The Telegraph dubbing it "the greatest horror movie of the 21st century."
So is it still scary? Few films, if any, have matched the sheer horror of Martyrs' central premise. It's an undeniably difficult watch but remains a cut above the torture porn that dominated this era.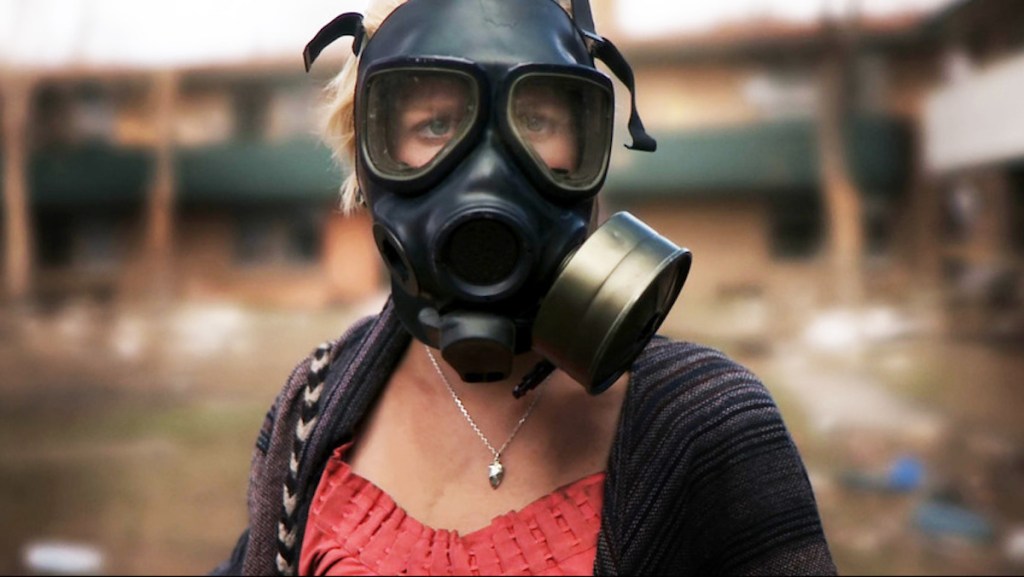 2010: Monsters
The movie that launched Gareth Edwards career, Monsters was made for just $500,000 featuring a then-unknown Scoot McNairy as a photojournalist tasked with guiding his employer's daughter (Whitney Able) through a monster-ridden area of Mexico known as the "Infected Zone." Inspired by the sight of fishermen attempting to reel an unspecified animal into a net, Edwards employed every low-budget trick in the book. The movie was shot with digital video cameras on location without permission and featured locals who were persuaded to act. There was no script, with dialogue improvised while the crew consisted of seven people, including McNairy and Able, who traveled around in a van.
The less-is-more approach paid off with Monsters generating a real buzz after being screened at SXSW in 2010. Roger Ebert was among those to praise its low-key approach and focus on "characters, relationships, fear and mostly unseen menace." The film went on to make over $4 million and spawned a largely forgettable sequel.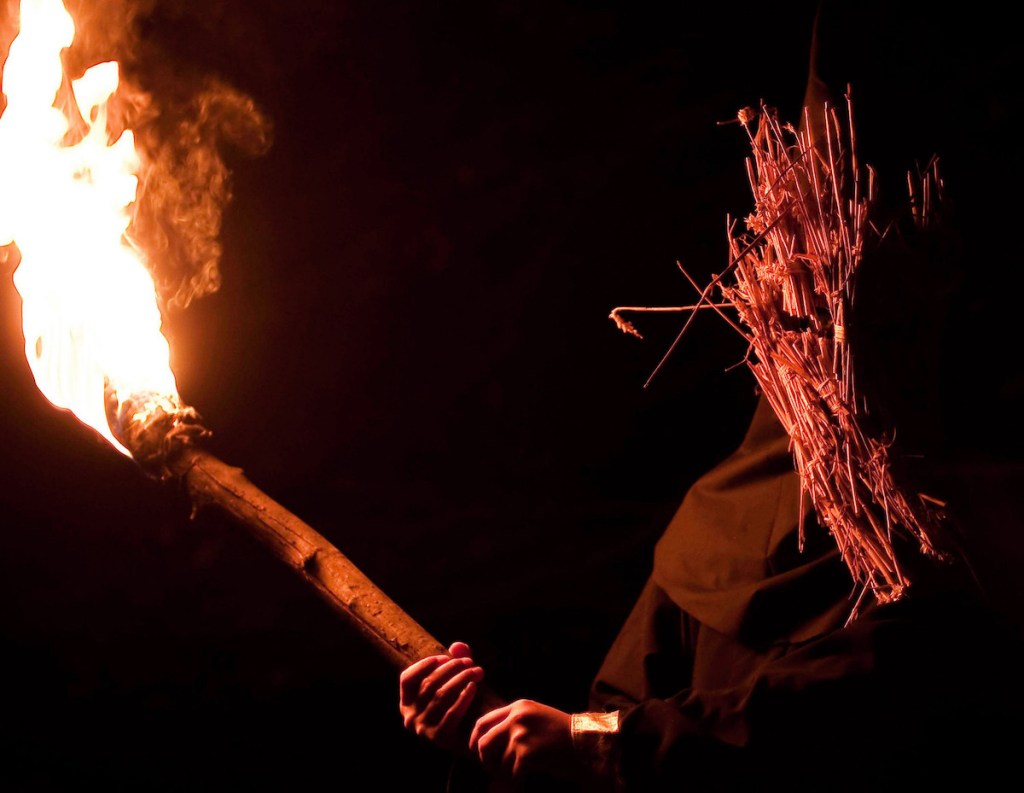 2011: Kill List
British director Ben Wheatley's psychological horror Kill List first caught the eye during its premiere at SXSW in March 2011. Taking its cues from movies like The Wicker Man and The Blair Witch Project, it centered on a hitman (Neil Maskell) tasked with completing three killings for a big payoff. Things soon descend into dark and deliriously terrifying territory involving human sacrifices and the occult.
Released later that year in the UK, Kill List earned rave reviews with critic Mark Kermode calling it "one of the most genuinely disturbing films of the year." The film eventually arrived in the US in early 2012, where it earned rave reviews and was later included in numerous best horror movies of the 21st century lists.
So is it still scary? Kill List's distinctively dark subject matter coupled with Wheatley's stylishly deft approach has helped enshrine Kill List as one of the best horror movies of the 21st century.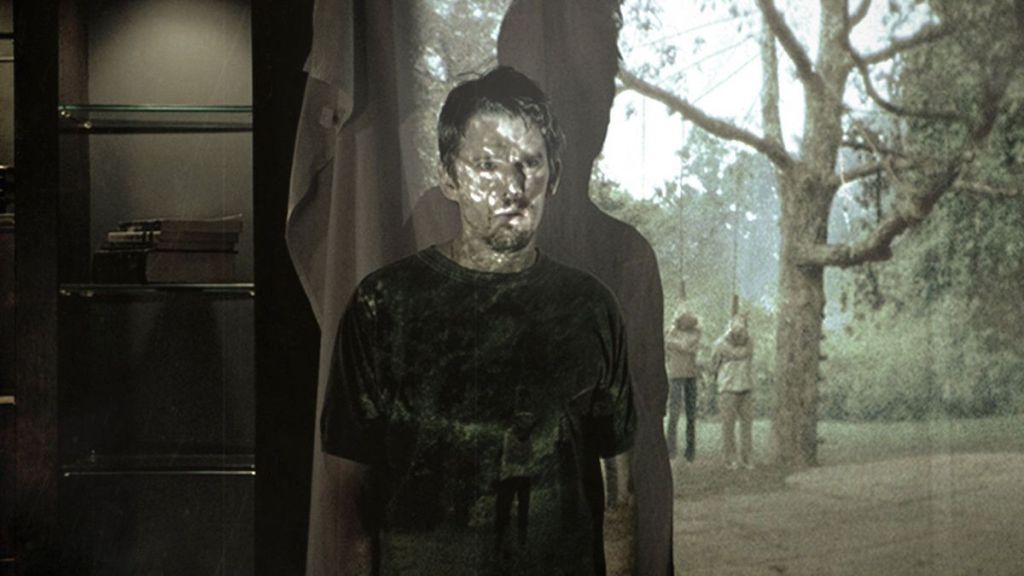 2012: Sinister
The Black Phone's Scott Derrickson first teamed up with Jason Blum and Ethan Hawke for this supernatural slashfest about a true crime writer who uncovers a dusty box of super 8 home movies depicting a series of murders that took place in his new house. Co-writer C. Robert Cargill was inspired to create the film after a particularly disturbing nightmare in which he uncovered a film in his attic depicting the hanging of an entire family. First screened at SXSW and later at both the London FrightFest and Sitges Film Festival, Sinister won plenty of admirers, with E! naming it the best horror film of 2012. Even higher praise was to come from the scientific community.
In 2020, a study saw researchers conduct an experiment to measure the resting heart rates of 50 people as they watched 100 hours of scary movies. Based on the readings, it was determined that Sinister was the scariest of the 35 films shown.
So is it still scary? Sinister is packed full of terrifying vignettes and remains suitably atmospheric but its lack of coherency has begun to show in the years since its release.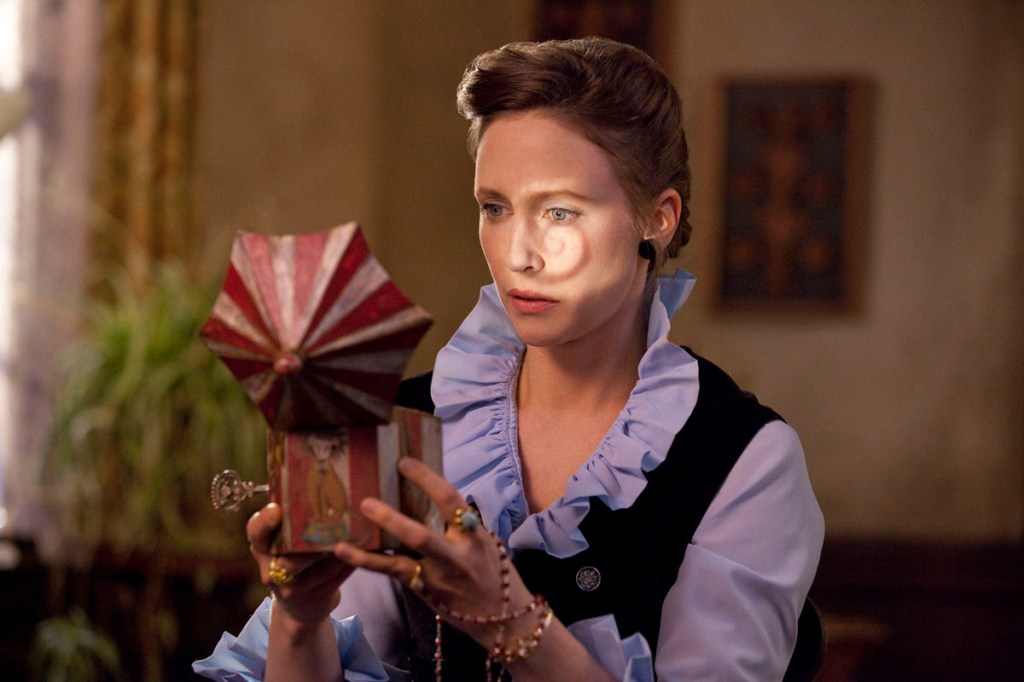 2013: The Conjuring
Producer Tony DeRosa-Grund spent 14 years trying to get his treatment for The Conjuring off the ground. Originally told from the perspective of the Perron family who find themselves plagued by evil spirits at their Rhode Island farmhouse, it was writers Chad and Carey W. Hayes who hit upon repurposing the story to focus on real-life paranormal investigators Ed and Lorraine Warren.
James Wan, who had directed Saw and was fresh from enjoying success with Insidious, soon came onboard as director and a multimillion dollar franchise was born. Much of what followed was down to the effectiveness of this original movie though. Released in the summer of 2013, the buzz around The Conjuring began as early as October of the previous year when trailers ran at New York Comic Con. By January, The Hollywood Reporter was tipping The Conjuring to be Wan's scariest movie yet. It certainly had audiences hooked. A heady blend of movies like Poltergeist, The Amityville Horror, and The Exorcist, The Conjuring raked in over $319 million, winning a glut of awards for being the best horror of the year. It may not reach the heights of some movies on this list, but it remains a consistent and carefully paced jump-scare-a-thon.
So is it still scary? It may stick closely to the Poltergeist playbook but Wan's movie remains a superbly choreographed ghost movie, and despite the ever-expanding cinematic universe behind it, remains the best and scariest of The Conjuring movies.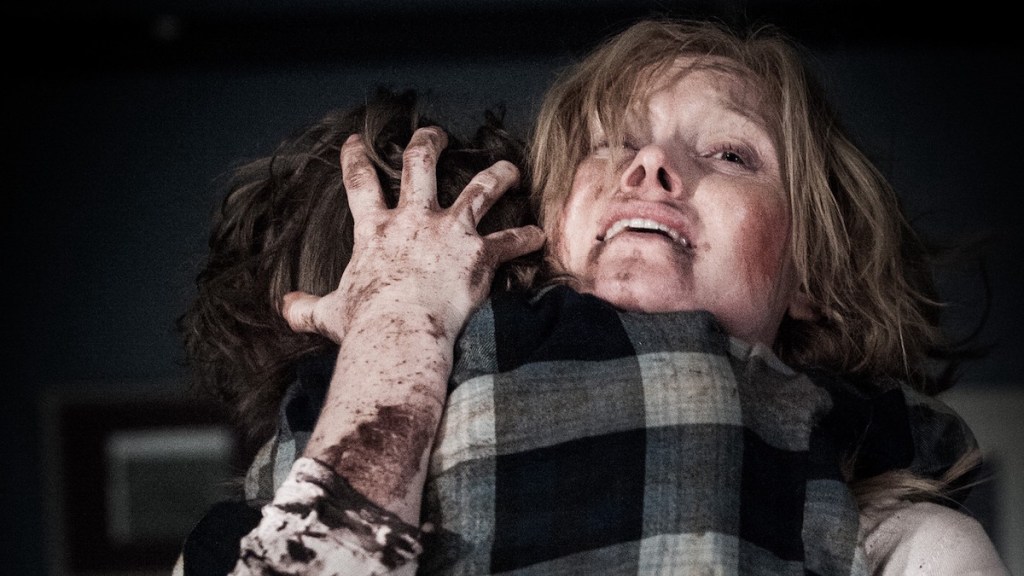 2014: The Babadook
Long before the Babadook ended up as the punchline in a Scream 5 gag about elevated horror, Jennifer Kent's superb supernatural drama was scaring up stellar reviews from critics and audiences alike despite its modest $2 million budget.
Ostensibly a story about a single mother and child who descend into deep paranoia after a character from a mysterious children's book takes on a life of its own, in truth The Babadook was about so much more than scares. An exploration of grief, as well as a comment on the struggles of parenting and challenges of managing mental health, The Babadook benefited from an impressive mix of practical special effects and eerie stop-motion trickery. The best reviewed horror movie of 2014 and arguably one of the films that helped usher in a new era of arthouse horror, the highest praise came from The Exorcist director William Friedkin, who proclaimed: "I've never seen a more terrifying film. It will scare the hell out of you as it did me." He was right.
So is it still scary? Time has done little to reduce the impact of The Babadook, which remains a horror movie set apart from much of what came before it. Still just as scary as ever.
2015: It Follows
Another horror movie that was quite literally the stuff of nightmares, the seed for It Follows' inception was planted during creator David Robert Mitchell's formative years when he found himself plagued by night terrors in which he found himself being followed. From that came the idea for a movie about a young woman who finds herself being pursued by a supernatural entity following a sexual encounter. The only way to avoid a grim fate? Have sex with someone else and pass the curse on.
Viewed by some as a parable for HIV/AIDS and other sexually transmitted diseases—although Mitchell has never confirmed such a link—this clever, minimalist horror movie, complete with its John Carpenter-inspired aesthetic, wowed audiences when it arrived in 2015 having previously impressed on the film festival circuit the year before. Vice called it the "best horror film in years." BoingBoing went even further, calling it "the best horror movie in over a decade." It's certainly a contender.
So is it still scary? Coming in the middle of a memorable few years for horror movies, It Follows remains as fresh now as it did all those years ago. It's well worth your time, as is Mitchell's follow-up, Under the Silver Lake, but that's another story…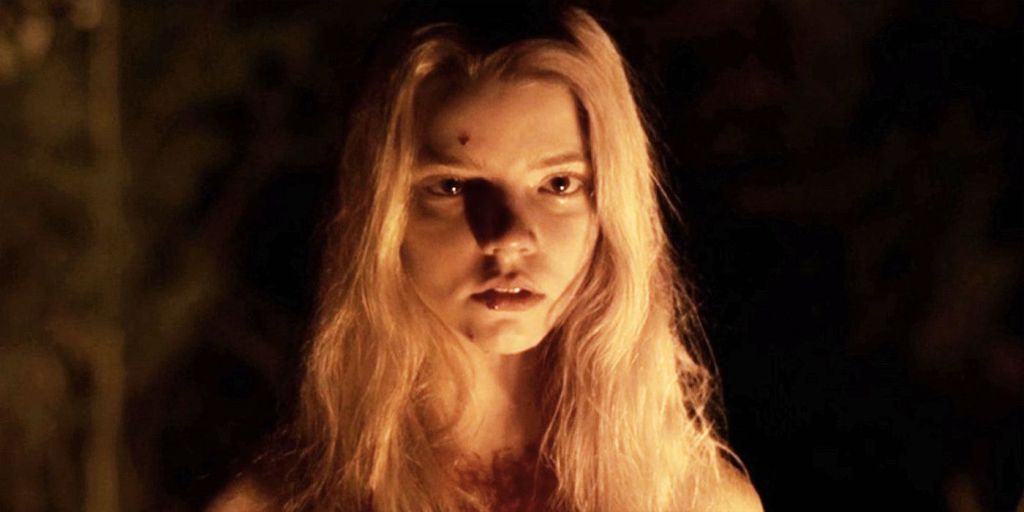 2016: The Witch
Robert Eggers introduced the world to his unique brand of folk horror with The Witch, a move that also marked the film debut of Anya Taylor-Joy. Born out of Eggers' childhood fascination with witches and folktales, the filmmaker spent hours meticulously researching life in 17th century New England to deliver as authentic a depiction as possible. Sets were constructed using materials of the period while costumes also had to adhere to the times, and scenes were filmed using only natural light.
A movie far removed from any of the others on this list, The Witch undoubtedly has its terrifying moments, but much of what makes it such a frightening experience is the strange sense of dread that permeates every second of what is onscreen. An atmospheric, psychological horror movie, showcasing the constrictive religiosity of the Puritans alongside the evil of the witch herself, the movie emerged as the best reviewed horror movie of the year. Stephen King spoke for many when he declared that "The Witch scared the hell out of me. And it's a real movie, tense and thought-provoking as well as visceral."
So is it still scary? The Witch has lost little of its impact in the years since its release. There's simply nothing out there quite like it. Eggers has since emerged as a singular talent whose output is awaited with baited breath.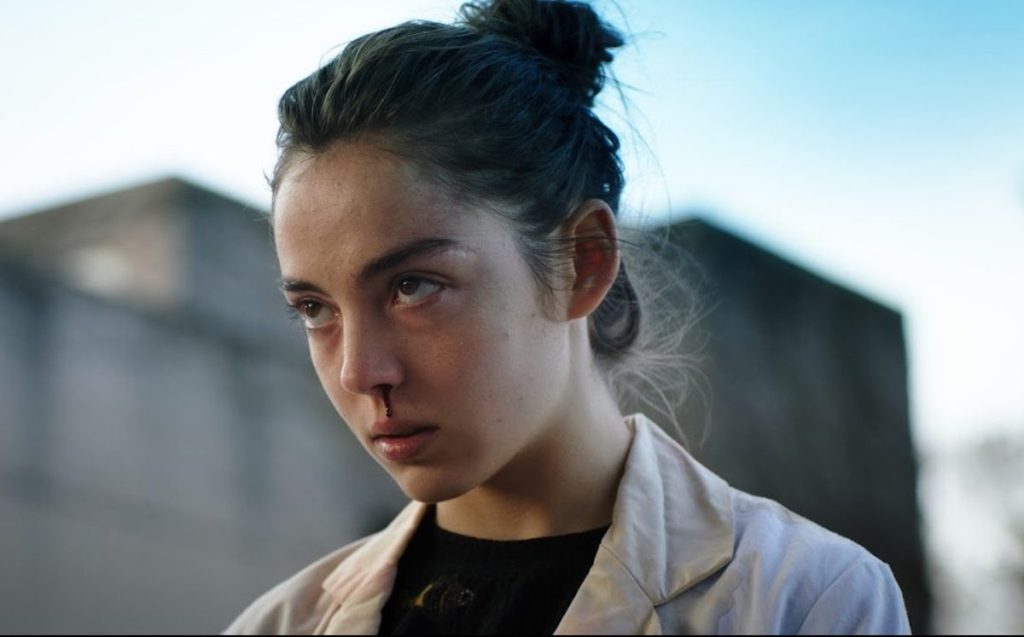 2017: Raw
Julia Ducournau's coming-of-age cannibal movie about a vegetarian trainee veterinarian who develops a taste for flesh reintroduced us to the time-honored tradition of film festival audience walkouts and health issues.
It's claimed that some audience members at the 2016 Toronto International Film Festival required emergency medical care after fainting while watching the film. Horror fans, naturally and with no pun intended, ate that up with Raw going down well with audiences and critics like Kermode who named it the best film of 2017. Rolling Stone, meanwhile, upped the ante, dubbing it the best horror movie of the past decade. A wild and unpredictable ride, somehow Ducournau was able to up the ante with her next movie, Titane.
So is it still scary? Raw may have lost a little of its shock value but it remains an intelligent and strikingly original horror movie, continuing France's fine tradition of delivering distinctively different scares.
2018: Hereditary
Ari Aster hit the ground running with his debut feature Hereditary, a film that had people terrified from the moment the first trailer dropped. Focusing on a family dealing with grief, in truth it's difficult to pin down what it is that makes Hereditary so terrifying, mainly because there are so many elements to choose from. A gory, gothic body horror movie that paints a bleak vision of family life, Hereditary touched on classics like The Wicker Man, The Omen, and The Exorcist while also remaining strikingly original.
While there was already sufficient buzz around the film, which was quickly lauded as one of the scariest movies ever made, Hereditary hit the headlines for unusual reasons in Australia after it was accidentally shown to a theater full of families who had been expecting to watch the Peter Rabbit movie. Cue pandemonium.
So is it still scary? Hereditary's nightmarish imagery coupled with the various unanswered questions left floating in the air have ensured it remains one of the most talked about horror movies of recent times. Repeat viewings do little to soften its impact.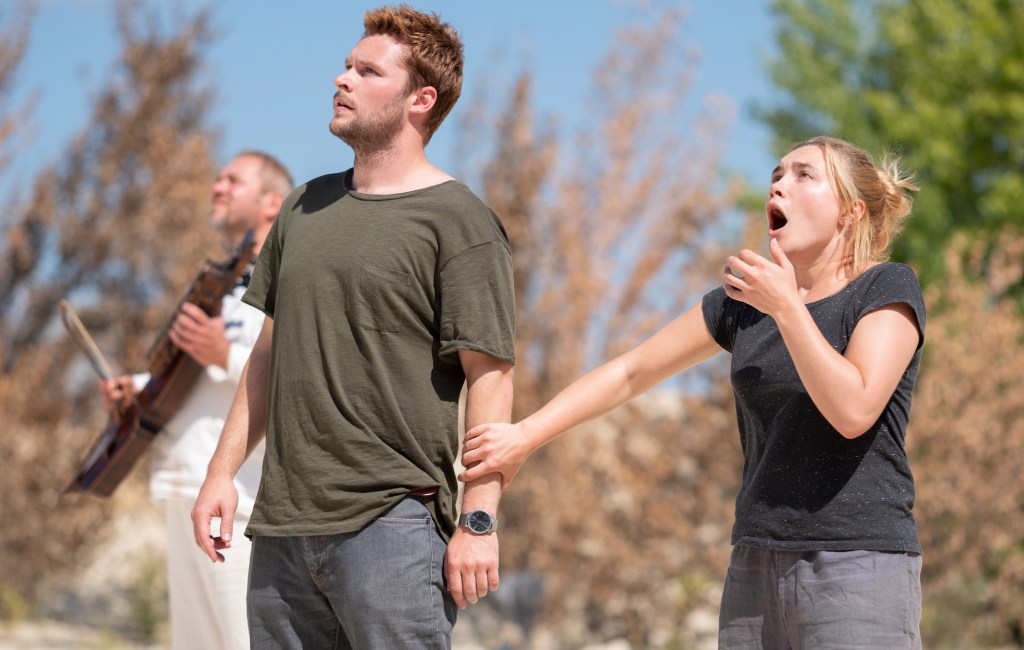 2019: Midsommar
How do you follow-up a movie like Hereditary? With a near-three-hour film focusing on a sinister Scandinavian pagan cult, of course. As ambitious a second movie as you are ever likely to see, when reports emerged that Ari Aster had been asked by the studio to cut down Midsommar's original 171 minute run time, some feared the worst. But the not-insubstantial 148-minute cut that ended up being released still saw Aster swinging for the fences and succeeding too.
Boasting a powerhouse performance by Florence Pugh and some eye-popping, leg-breaking moments of visceral gore, Midsommar was heralded as the break-up movie from hell, arriving at a time when terms like "gaslighting" were reemerging in the popular vernacular. Held up as a prime example of elevated horror at its best, it helped that the film was utterly terrifying too.
So is it still scary? It may not quite hit the heights of Hereditary in terms of sheer horror, but Midsommar is the kind of bold genre filmmaking that should be applauded. More importantly, it remains a terrifying watch.
2020: Host
Coming at a time when much of the world was stuck indoors and communicating via video call services, director Rob Savage found a way to inject some genuinely excellent supernatural scares into the zeitgeist of the time. Based on a similar short skit created by Savage that went viral on social media, this simple yet effective story about a group of friends who awaken a vengeful spirit during a seance touching on the overriding sense of social anxiety that dominated much of the pandemic while providing some excellently orchestrated jump scares.
Taking a leaf out of Paranormal Activity's book, Host is arguably an even more impressive feat considering it was filmed in quarantine with Savage directing proceedings remotely and actors required to orchestrate all of the special effects involved. Boasting a 99 percent rating on Rotten Tomatoes, its 56-minute running time also made it an appealing prospect for those with shorter attention spans too.
So is it still scary? A simple, yet effective premise, Host's power lies in the fact it was based in what was the new-reality of the pandemic. Throw in an effectively rendered scares and you have what amounts to terrifying viewing for anyone in lockdown.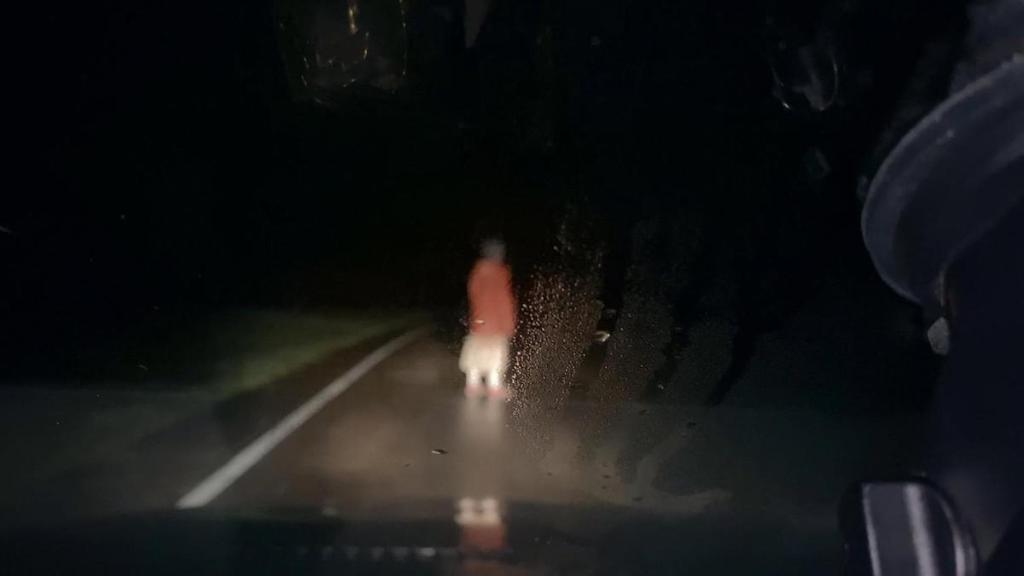 2021: Dashcam
Like Aster before him, Savage went all-out with the follow-up to his breakout hit Host. The result was Dashcam, an at-times divisive computer screen horror following Annie Hardy as a right wing internet personality as she heads to London and later embarks on the road trip from hell. Hardy is in her element playing a semi-fictionalized version of hersel,f and while her character may be divisive and, often, unlikeable, it's a performance that lends Dashcam a sense of punkish unpredictability.
Despite Hardy's provocative approach, Dashcam still threw enough up at the screen to make it one of the most talked about horror movies of the year and an effectively leftfield follow-up to Host.
So is it still scary? It's not quite at the level of Host, but Dashcam remains a thrilling and at times terrifying movie. Even so, the most horrifying moments tend to stem from Hardy's insistence on rapping through many scenes. 
2022: Terrifier 2
A 138-minute arthouse slasher featuring a clown disembodying teens was never likely to be to everyone's tastes, but for sheer shock value alone Damien Leone's big and ballsy sequel to the original 2016 effort was one to remember. Terrifier 2 pipped the big budget Smile to the title of the year's scariest movie thanks to a series of mind-blowingly gory set pieces that defied the film's $250,000 budget.
Teens are dismembered in excruciatingly bloody detail, with one especially gory bedroom scene pushing the genre to the very limits of bad taste. That kind of blood-letting was always likely to generate a reaction among viewers, and Terrifier 2 certainly did that, with reports emerging of viewers vomiting and fainting in response to the horrifying effects onscreen.
There were even reports of emergency services being called in to deal with the fallout. Leone, for his part, lapped it up, telling reporters, "Listen, I would have loved to have a couple of walk-outs, I think that's sort of a badge of honor because it is an intense movie. I don't want people fainting, getting hurt during the movie. But it's surreal."
So is it still scary? Terrifier 2 is just as effective as ever simply because the insane levels of gore presented in the film border on X-rated and set a new bar for blood and guts on the big screen.