Features
Every Joker Movie Project Currently in the Works
DC Entertainment has announced no less than four movies featuring the Joker. Here's everything you need to know...
This article comes from Den of Geek UK.
The DC Entertainment movie slate is a strange beast to keep track of, with new projects being announced – or rumored, at least – at a far quicker rate than the films actually come out.
From an outsider's perspective, it looks like a scattershot approach to planning, and a lot of the movies that get announced don't seem to get much further in development. It's gotten to a point where, until a DC film actually starts shooting, we don't necessarily believe it exists.
The Joker has been at the center of quite a few of these announcements, to the extent that four separate projects featuring the iconic Clown Prince Of Crime are on the development docket at the same time. It's a chaotic situation, which the Joker himself would probably enjoy laughing at.
We're not sure which of these films will end up making it into theaters, but still, here's everything you need to know about all the Joker movies that are currently in development…
Suicide Squad 2
Jared Leto's tattooed take on the Joker debuted in 2016's Suicide Squad, and although that film garnered a fair bit of criticism, it also garnered a rather large stack of cash, and quite a lot of pre-release hype. Because of this, a sequel is happening, although the original film's helmsman – David Ayer – is not leading the creative charge this time around.
Gavin O'Connor (writer of Brothers, director of The Accountant) is directing, and the news stories surrounding that announcement listed Jared Leto, Margot Robbie, and Will Smith as the core returning cast members.
This makes narrative sense, of course, given that Suicide Squad ended with Smith's Deadshot remaining imprisoned while Leto's Joker busted Robbie's Harley Quinn out of captivity. It's unclear what the main plot of Suicide Squad 2 will be, but a direct conflict between the Joker and the eponymous Squad could be a fun way to go.
Suicide Squad 2 was originally planned for 2018 (but never had an official release date attached to it). The latest rumblings suggest that it will go into production in late 2018 or early 2019, which could make a 2020 release a possibility. 
Leto, whose character was somewhat sidelined in favor of Cara Delevingne's Enchantress last time out, will surely be hoping for more screen time and a bigger role to play than he had in the original Suicide Squad.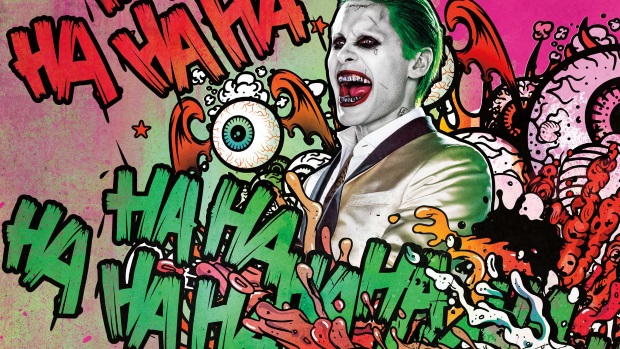 The Jared Leto Joker Solo Movie
Jared Leto is executive producing and starring in a standalone movie about his version of the Joker. The movie is apparently in very early stages of development. According to Variety, "the studio's idea is to expand on the world created by Suicide Squad and tie into future instalments of that property."
That ending of Suicide Squad – with Harley and Joker reunited and set free – is such a blank slate that it could be used by either upcoming movie as a jumping off point. Suicide Squad 2 is further along in development – it has a director and writer, for instance – so it seems likely we'll see that first.
The next step that Leto's Joker solo movie needs to take is establishing a creative team. Currently, Leto is the only person listed as working on the film on either side of the camera, so the studio still needs to hire a writer and a director.
As for the timeline, we assume that the film will take place in the present day within the established continuity DC Extended Universe. Saying that, there's no reason we couldn't see flashbacks to other points in the Joker's criminal career.
The Joaquin Phoenix Joker Origin Movie
Todd Phillips of The Hangover, Scott Silver of The Fighter, and cinema legend Martin Scorsese were revealed to be working on a standalone Joker film, which will be completely unconnected to the main continuity of the DCEU movies.
Silver and Phillips are writing the script together, with Phillips in line to direct the subsequent feature. Scorsese is taking an executive producer role, and his crime classics like Mean Streets and Goodfellas add plenty of gravitas to the project.
Joaquin Phoenix is likely to star as the Joker in their movie, which seems like a perfect casting when you consider his unhinged performances in the likes of I'm Still Here and Inherent Vice. 
The plan has always been for this Joker movie to be separate from the current DCEU movie continuity, with Warner Bros. making plans to launch a line of films that can take place in any time period, without having to worry about a cumbersome shared universe.
There is no release date for the Joaquin Phoenix Joker movie. It'll be interesting to see whether or not it makes to screen before Leto's project.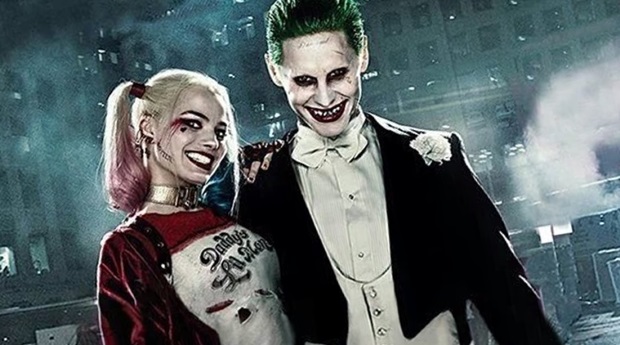 The Joker and Harley movie
Shortly after the Phillips/Silver/Scorsese/Phoenix project was first announced, Warner Bros and DC put out word that there are also plans for a Joker and Harley Quinn movie. Glenn Ficarra and John Requa will write and direct.
Ficarra and Requa have romantic stories on their résumé, including the TV show This Is Us and the movies Crazy Stupid Love and I Love You, Phillip Morris. Their take on the Harley and Joker pairing is described as "a criminal love story in the vein of Natural Born Killers." 
Now that Leto is executive producing his own Joker movie, it's unclear if this Harley and Joker movie is still in the pipeline. If it does still have a place in Warner Bros' big DC plan, we have no clue where it lies on the schedule with regards to Suicide Squad 2 and Leto's Joker project.
That brings us to four announced movies that will have the Joker in them, if they ever get made. There's one for Phoenix to star in, and three for Leto. And that's not to mention all the other DC projects that the Joker could make a surprise appearance in…
Any more for any more?
Margot Robbie, through her own production company, is developing a DC movie with Harley Quinn at its core, this might be a solo movie. There's also a Birds Of Prey movie in the works, with Cathy Yan expected to direct. Harley will likely be there, and where Harley goes, Joker might follow. 
Matt Reeves (Cloverfield, War For The Planet Of The Apes) is writing and directing a Batman movie. It hasn't been formally confirmed that Ben Affleck will be the one donning the cowl this time around.
Additionally, the post-credits scene of Justice League showed Jesse Eisenberg's Lex Luthor and Joe Manganiello's Deathstroke meeting on a boat and deciding to form a team of their own, in opposition to the eponymous emergent super-team. This was likely supposed to be a tease for Justice League 2, but that movie doesn't currently have a release date or a creative team) or something else entirely.
On top of the four Joker-centric movies that we know about, there is every chance he could show up in some or all of these other films.
Of course, as Warner Bros and DC continue to announce more films, we'll be sure to keep you updated with all the latest news. And we'll also keep you in the loop if/when any of these Joker projects gear up for production.