News
Did Marvel Studios Just Tease Fantastic Four Movie Release Date?
A new Marvel Studios sizzle reel lays out the MCU Phase 4 plans through 2023...and seems to confirm that the Fantastic Four movie is next on their list of priorities.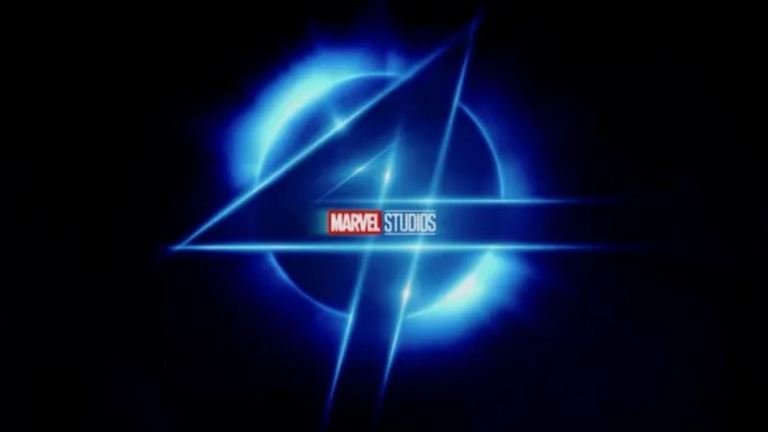 With movie theaters reopening, increasing numbers of vaccines going into people's arms, and numbers continuing to trend in the right direction, Marvel Studios wants you to remember the cinematic experience is important to them. Not only that, they want to remind you about how good it felt to cheer along with the climactic "Avengers assemble!" moment in Avengers: Endgame, and they're promising that there's more good times to come.
To that end, they've released a sizzle reel with highlights from recent years, and teases of what's next on their theatrical agenda, from Black Widow this July to Guardians of the Galaxy in May of 2023. There's lots to get excited about in between, including the first look at footage from The Eternals, and what seems to be a promise about where the Fantastic Four movie sits on the MCU Phase 4 priority list.
The Fantastic Four movie tease comes at the very end, after we get exciting announcements like the release dates for Ant-Man and the Wasp: Quantumania and Guardians of the Galaxy Vol. 3, and the titles for Captain Marvel 2 (which now has the title of The Marvels) and Black Panther 2 (now known as Black Panther: Wakanda Forever). It's only the same logo that we've known about for a while now, and there's no release date accompanying it (unlike all the other projects teased) but it does give us an idea of where Fantastic Four sits in the MCU list of priorities right now.
Prior to this sizzle reel, there were four unclaimed 2023 release dates on the MCU calendar. With the reveals of release dates for Ant-Man and the Wasp: Quantumania and Guardians of the Galaxy Vol. 3 that only leaves two vacant spots for Marvel's 2023 movies: July 28, 2023 and Nov. 3, 2023. The fact that Fantastic Four is the next thing teased right after we see Guardians 3 in its May 5, 2023 slot almost certainly means that it's taking one of those spots.
Realistically, there's no other Marvel movie that could fill one of these slots. There are no big screen MCU projects currently announced other than Blade, which has a star (Mahershala Ali) and a writer (Stacy Osei-Kuffour) but not a director. It's telling that Marvel put Fantastic Four here rather than Blade, and it seems like a natural fit for prime summer blockbuster real estate like July 28, 2023. On the other hand, Blade would slot pretty nicely into a dark and moody, early-November slot, which could benefit from plenty of Halloween-season promotion leading up to it. And yes, Kevin Feige has promised us Deadpool 3 is on the way, but that doesn't seem imminent, so we're probably looking at 2024 for that one.
There are no details out there at the moment about the MCU's Fantastic Four movie, other than the fact that Jon Watts of Marvel's Spider-Man trilogy is directing. But there are a lot of Fantastic Four-friendly concepts being introduced to the MCU. WandaVision seemed to tease the origin of Marvel's first family, possibly with a connection to SWORD early on (and those SWORD uniforms look like proto-FF costumes). Ant-Man and the Wasp: Quantumania will introduce noted F4 villain Kang the Conqueror (where he'll be played by Jonathan Majors), a character who, depending on where you catch him, may be related to F4 patriarch Reed Richards. And we even engaged in some speculation that a mysterious figure spotted in one of the trailers for the Loki Disney+ series could be Doctor Doom!
Whether or not the MCU Fantastic Four movie makes it into that July 28, 2023 slot, it's pretty clear that this is going to be the next big franchise launch after Shang-Chi and the Legend of the Ten Rings and The Eternals. And considering the sprawling lore of the MCU, it's the launch that might benefit the most from being the subject of mid and post-credits teases as Phase 4 properly gets underway in theaters.