Features
Christopher Nolan is Right About This Much in the WB and HBO Max Deal…
We examine where Christopher Nolan might have a point about the Warner Bros./HBO Max deal.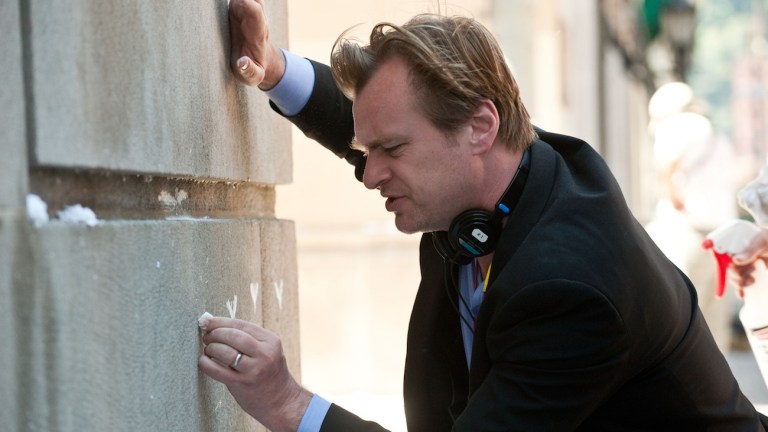 It appears as though there's trouble in paradise. Could Christopher Nolan and Warner Bros. be breaking up? The studio has been the filmmaker's home since 2002's Insomnia, and WB took a huge gamble on Nolan this past summer when it released Tenet in theaters during the COVID-19 pandemic. But all that was before WB, and perhaps more crucially WarnerMedia, opted to go in the opposite direction. It was before WB announced its entire 2021 film slate would premiere simultaneously on HBO Max and in theaters.
As you've likely heard by now, the Tenet director and champion of all things theatrical did not take it well.
"Some of our industry's biggest filmmakers and most important movie stars went to bed the night before thinking they were working for the greatest movie studio and woke up to find out they were working with the worst streaming service," Nolan complained with uncharacteristic bluntness to THR.
He continued, "Warner Bros. has an incredible machine for getting a filmmaker's work out everywhere, both in theaters and in the home, and they're dismantling it as we speak. They don't even understand what they're losing. Their decision makes no economic sense, and even the most casual Wall Street investor can see the difference between disruption and dysfunction."
The immediate reaction for many—if on social media and less in the industry—has been equivalent to a daylong eye roll. After all, Nolan was the filmmaker who pressured the same studio to release Tenet in theaters, and the film's underwhelming box office, particularly in the U.S., triggered many studios to abandon the thought of rolling out any other major blockbuster in 2020. Indeed, WB moved Wonder Woman 1984 first from October to Christmas Day as a result, and then finally transitioned to a concurrent HBO Max release.
So… didn't Nolan help create this environment where WB is putting everything on HBO Max? Probably.
However, given the realities of the pandemic, as well as the interior realities of WarnerMedia, a picture is emerging to suggest this was perhaps the inevitable endgame for the media company ever since TimeWarner was acquired by AT&T. And the botched industry rollout that is earning Nolan's ire has deeper risks than bruising the egos of an industry that trades in ego.
On paper HBO Max is not the worst streaming service, nor do I imagine many film lovers would agree. With its deep library of Warner Bros. and MGM classics from the Warner Archive, as well as a deal with the Criterion Collection, HBO Max has the best collection of classic Hollywood and international cinema on any major streamer, and that's before you take into account its HBO library or next year's collection of WB riches.
However, the streaming service got off to an exceedingly bumpy start, which might partially explain Nolan's humbuggery toward HBO Max, and certainly better crystallizes WB's sudden fire sale approach to streaming in 2021.
As detailed in an eye-opening piece by CNBC's Alex Sherman, HBO Max has been the basket AT&T was planning to put all its eggs in for years predating the COVID-19 pandemic. That vision, largely the brainchild of then-WarnerMedia CEO John Stankey (who has since been promoted to AT&T CEO) was likely the reason HBO CEO Richard Plepler resigned from WarnerMedia last year. Plepler imagined a future for HBO built on growing the premium network's current pay cable and HBO Go audience; Stankey and new WarnerMedia leadership believed Plepler "was aiming too low" and instead imagined HBO becoming the launchpad for a streaming service that would compete with Netflix.
According to Sherman, "Stankey has dismantled the old Time Warner, spurring dozens of executives from all parts of the company to depart. He is attempting to funnel all of the company's resources from cable, film, and HBO into HBO Max."
This obviously placed an eye on the future, but in our immediate present, HBO Max's rollout has been a lot less rosy. Despite all 34.5 million current HBO subscribers having access to HBO Max—which does not include those who've exclusively signed up for the streaming service with its $15 monthly fee—only 8.6 million have signed up or activated the account since last May. That's less than a sixth of Disney+'s 73.7 million subscribers.
WarnerMedia's bet that HBO's brand would make the streaming service instantly competitive has instead left the business in a murky place, with confusion among those who actually have access to the service, and the possibility that HBO Max could become a service with a ceiling as big as HBO's current subscription base of 30+ million customers, which in turn is less than a quarter of Netflix's total global audience of about 167 million subscribers.
It is likely for this reason, Nolan referred to HBO Max as "the worst streaming service." Which not so coincidentally echoes AMC Theatres CEO Adam Aron, who said in a statement last week, "Clearly, WarnerMedia intends to sacrifice a considerable portion of the profitability of its movie studio division, and that of its production partners and filmmakers, to subsidize its HBO Max start-up."
Indeed, Nolan's more level-headed comments to ET Online better articulated the downside occurring within the rest of the industry.
"There's such controversy around it, because they didn't tell anyone," Nolan said. "In 2021, they've got some of the top filmmakers in the world, they've got some of the biggest stars in the world who worked for years in some cases on these projects very close to their hearts that are meant to be big-screen experiences… And now they're being used as a loss-leader for the streaming service – for the fledgling streaming service – without any real consultation."
In fact, beyond a lack of consultation, there is the threat of impending litigation. While WarnerMedia opened up its checkbook to provide an undisclosed (but large) amount to star Gal Gadot and director Patty Jenkins for Wonder Woman 1984 going to HBO Max, offsetting the loss of back-ends and residuals both were set-up to make off the superhero sequel, the company did not do the same with any of the stars or filmmakers with similar deals on 2021's slate… not to mention business partners like Legendary Pictures.
According to Deadline, Legendary put up 75 percent of the $165 million budget for Dune and a similar figure for Godzilla vs. Kong. With Warner Bros. moving both films straight to day-and-date releases on HBO Max (with apparently no consultation), Legendary is unable to recover the loss of expected box office profits from those films. In fact, Deadline also reported that Netflix was willing to pay $250 million for Godzilla vs. Kong in a deal Legendary brokered before WarnerMedia blocked it.
Hence some in the industry have wondered whether WarnerMedia has calculated how many compensation plans (or legal challenges) they might face from profit participants on all 17 movies of its 2020 line-up. It also suggests in undergirding HBO Max in 2021, and getting its film slate out the door as soon as possible, that WarnerMedia has burned bridges in an industry notorious for delicate relationships between talent and money—kind of like Nolan's with WB.
In the same THR piece that Nolan is quoted in—and which reports without quotes that The Suicide Squad director James Gunn and In the Heights helmer Jon M. Chu are also unhappy—one anonymous agent said the following:
"Warners was the quintessentially talent-friendly, filmmaker-friendly studio. Now Warners isn't the first place, second place, or third place you want to go."
Granted, WB insisted in its announcement of the shift that this was a unique "one-year" plan. But much like WarnerMedia's shake-up of HBO leadership, the writing on the wall would suggest otherwise. Current WarnerMedia CEO Jason Kilar certainly left the door open for this becoming the new normal by avoiding a question in a separate CNBC interview about how this might affect 2022.
"Certainly this is pandemic-related," Kilar said. "That's why we're doing it. We haven't spent one brain cell on what the world looks like in 2022."
Uh-huh.
It is easy to dismiss Nolan, especially after his spectacularly bad miscalculation that opening Tenet in a pandemic was firstly a good idea—and then that it could "save movie theaters." It's also easy to dismiss his digs at HBO Max as pettiness. An old school analog filmmaker who runs the risk of one day tilting at windmills in our digital future.
But regarding the actual specifics of WarnerMedia's rushed and apparently haphazard plan, and the image it projects throughout the industry of how the company might do business in the future… he has a certain point.