Features
Boycott Mulan: Why Pro-Democracy Activists Want You to Skip the Disney Movie
#BoycottMulan is one part of a much larger issue: Hollywood's willingness to ignore the Chinese government's human rights violations in order to access the country's box office.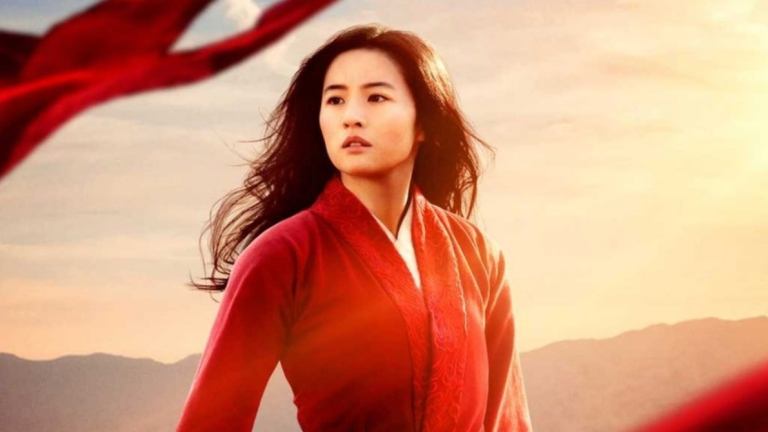 A boycott is an organized campaign to starve a business of revenue in an attempt to influence how the business operates. As people in the U.S. recently learned (or were reminded) during the NBA strike in response to the police shooting of Jacob Blake, a boycott is different from a strike, which is a refusal to work by employees as a strategy to pressure employers to meet certain demands. Both boycotts and strikes are important forms of organized political action. So what does this all have to do with Mulan, Disney's new live-action adaptation of the Chinese legend? #BoycottMulan is an online campaign to, well, boycott Mulan. It started out as a response to social media comments Mulan star Liu Yifei made in support of the Hong Kong police in their (sometimes violent) suppression of pro-democracy protestors, and has grown into something even larger.
The Hong Kong Protests
Tensions between pro-democracy activists and the Beijing-backed Hong Kong police have been high since June of 2019 when the Hong Kong government proposed an extradition agreement that would have allowed those in Hong Kong to be sent to mainland China for trials. Thousands of Hong Kong residents took to the streets in protest, worried that such an extradition agreement would allow the Chinese government to bypass Hong Kong's independent legal system for their own (which doesn't have judicial independence from the Communist Party), and as an encroachment on the semi-autonomy Hong Kong has. The extradition proposal has since been dropped, but, in April of 2020, many high-profile pro-democracy activists were arrested by Hong Kong police and, on June 30th, the Hong Kong government passed a national security law that, as the New York Times put it, "instantly altered the lives and liberties of Hong Kong's residents, criminalizing words and images that just hours earlier had been legally protected free speech." In its wake, some in Hong Kong are considering leaving their home for good.
The protests against the proposed extradition treaty and the national security law are part of a much larger, ongoing struggle that pro-democracy activists have been fighting since Hong Kong became a semi-autonomous region in China in 1997 following 99 years as a colony under British rule. Many in Hong Kong want an independent, democratic Hong Kong free of mainland Chinese rule—or, at the very least, wanted a preservation of the existing rights and liberties Hong Kong residents had prior to the implementation of the recent national security law. The passage of the law has, according to NYT, already led to businesses replacing pro-democracy messaging with Communist Party propaganda posters, the changing of textbooks to avoid the appearance of criticizing the Chinese government and/or to remove mention of the 1989 Tiananmen Square crackdown on democracy protesters, the removal of books from libraries, and 20 arrests.
What does it mean that Hong Kong is semi-autonomous? Since 1997, Hong Kong has been a "Special Administrative Region" of the People's Republic of China, with a "one country, two systems" agreement that gives Hong Kong residents the right to vote, as well as freedom of speech, press, and assembly. The agreement legally grants Hong Kong residents additional freedoms to the ones held in mainland China, where the legal system is often used to punish those who speak out against the state. (In theory, that shouldn't happen in Hong Kong, though the new national security law actively threatens this freedom.) This "one country, two systems" arrangement is set to be in effect for 50 years, until 2047, at which time Hong Kong is to become fully part of China again.
You can learn more about the Hong Kong government and its relationship to mainland China in the Vox Explained video above, which, while a year old at this point, is very much worth a watch. You can also check out a more recent reflection on events on the ground, from Hong Kong-based reporter Bertha Wang, below…
#BoycottMulan & #MilkTeaAlliance
In August 2019, Mulan star Liu posted a message on the Chinese social media site Weibo, which translated as: "I also support Hong Kong police. You can beat me up now." The Chinese-born American actress continued the post in English: "What a shame for Hong Kong." The comments led pro-democracy activists in Hong Kong to call for a boycott of Mulan. (Note: Twitter is banned in China.)
Since then, Liu's Mulan co-star Donnie Yen (Commander Tung in the film) has voiced support for Beijing's control of Hong Kong, marking the anniversary of Hong Kong's return to Chinese rule with a celebratory post on Facebook. Other Chinese celebrities to voice support for Beijing include Jackie Chan, Tony Leung Ka-fai, and Daniel Chan, while pop star Denise Ho and South Korean actor Kim Eui Sung (Train to Busan) have been amongst the celebrity voices using their public platforms to speak in support of the protestors.
With today's release of Mulan, the #BoycottMulan campaign has seen a resurge, with Hong Kong activist Joshua Wong calling for "everyone who believes in human rights to #BoycottMulan."
Protestors in Thailand, where protests calling for constitutional amendments and monarchy reform are ongoing, and Taiwan, where some Hong Kong protestors have fled, are also asking audiences to boycott the film. The organized movement amongst pro-democracy protestors in Thailand, Hong Kong, and Taiwan that is "united behind democratic cause to fight against China's growing dominance in Asia" is known as the #MilkTeaAlliance. You can read more about that here.
Why #BoycottMulan?
What does the #BoycottMulan boycott hope to accomplish? If you'll remember from the definition at the top of this article, a boycott is an organized form of protest designed ultimately to influence how a business operates. In this case, the business is the massive multinational corporation known as Disney. Brushing past the question of whether or not one corporation should hold as much wealth and power as Disney does (short answer: no), we can all agree that Disney has a massive amount of influence not only domestically, but globally—and, right now, Disney (like other Hollywood studios) is using that power to court China. Because of this, #BoycottMulan presumably wants to undercut Disney's Mulan profits in the hopes of influencing the corporation's current strategy of playing nice with the Chinese government. In this way, the #BoycottMulan campaign is one part of a much larger issue: multinational corporations' (including Hollywood studios) willingness to look the other way on China's human rights violation in order to access the Chinese market.
I'm sure you've heard the prediction that the Chinese box office is poised to move from the second largest global movie market to the first any day now (a process seemingly accelerated by COVID-19), which means, already and increasingly, Hollywood needs the Chinese box office to ensure that its big-budget movies are a success (or so the logic goes). This means getting movie release approval from the Chinese government, which has increasingly strict censorship guidelines and only allows a certain number of foreign films per year. Recent Hollywood films that have been blocked from China include Disney's Christopher Robin (probably because of a meme comparing Chinese President Xi Jinping with the animation of Winnie the Pooh) and A Wrinkle in Time. The latter ended up falling far short of its $250 million combined production and marketing budget, making a total of $132.7 million globally, with only $32.2 million coming from outside the United States and Canada.
Under the current agreement between the United States and China, U.S. studios only get 25% of ticket sales for their films in China (compared to 50% in the U.S. and 40% in many other countries), a demonstration of what Hollywood and the United States is willing to accept when it comes to gaining access to the Chinese box office. According to the Los Angeles Times, Hollywood studios don't always know if films will pass censorship and, if they do, there is no set period of time between notice of approval and release date, which often has Hollywood studios scrambling to promote their films in China before they hit the box office. Past that, the Chinese government actors determine how and when a foreign film opens, with the power to make or break a film's success based on decisions like release dates or number of screens.
China has a right to determine film distribution within their own country, but it's worth noting just how far Hollywood studios are willing to bend for the chance to release their move in China—often, without Chinese government actors even having to ask. Just last month, literary and human rights group PEN American released a 94-page study that looks at "the ways in which Beijing's censors have affected and influenced Hollywood and the global filmmaking industry." The study found that Hollywood studios are "increasingly making decisions about their films—the content, casting, plot, dialogue, and settings—based on an effort to avoid antagonizing Chinese officials who control whether their films gain access to the booming Chinese market."
Increasingly, Beijing's economic clout has allowed it to insist that others comply with its censorship strictures—or has led others to voluntarily internalize these strictures, even without being asked—as a prerequisite to doing business with or in the country. While individual compromises may seem minor or worthwhile in exchange for the opportunity to engage with China's population, the collective global implications of playing by Beijing's rules need to be recognized and understood before acquiescence to Chinese censorship becomes a new normal in countries that have prided themselves for their staunch free speech protections.
All of this is to say that Hollywood really wants access to the Chinese market, and studios are willing to do a lot (including overlooking horrific human rights violations like the Chinese concentration camps, in which more than 1 million ethnic Muslim Uighurs, Kazakhs, and others, are currently being held) to ensure that they get it.
As a multinational corporation, Disney's responsibility is not to human rights, but to profit. This is why political activists use strategies like boycotting in order to influence corporate decision-making: because it tends to be far more effective than asking nicely and hoping corporations will act against their profit-making design in favor of doing what is right.
Should You Boycott Mulan?
I can't make that decision for you. I did not have to purchase this film, as I viewed it as a press screener. That being said, I have written many articles about it (including this one), which is a form of promotion through visibility even if it is not intended as such.
My feelings on the boycott are complex: I want to support Mulan because it is one of the few big-budget Hollywood films that has a woman (New Zealand filmmaker Niki Caro) as a director and one of the few big-budget Hollywood films that has a non-white cast, and I want Disney and other Hollywood studios to make more of both. I don't want to support Mulan because I stand with the pro-democracy activists in Hong Kong, Thailand, and Taiwan, and their freedom is more important than any movie. I also live in a country in which Black people are being shot and killed by a state-supported system we all pay for.
Every dollar I spend feels like an ethical choice, and I don't always make the just one. This is what it is to live under capitalism, the sacrifice we often make to partake in popular culture. But it feels different when someone whose freedoms are being encroached on stands up and asks you not to. When they point at the dollar (or thirty) you are spending and say: This is what it means.
If you'd like to support the protestors in Hong Kong, go to the 612 Humanitarian Fund and Stand With Hong Kong to find out how you can donate and/or help in other ways.