News
Black Widow First Reactions Are In
Early viewers of Marvel's Black Widow have praised the film's perfect balance of action, espionage, and Florence Pugh.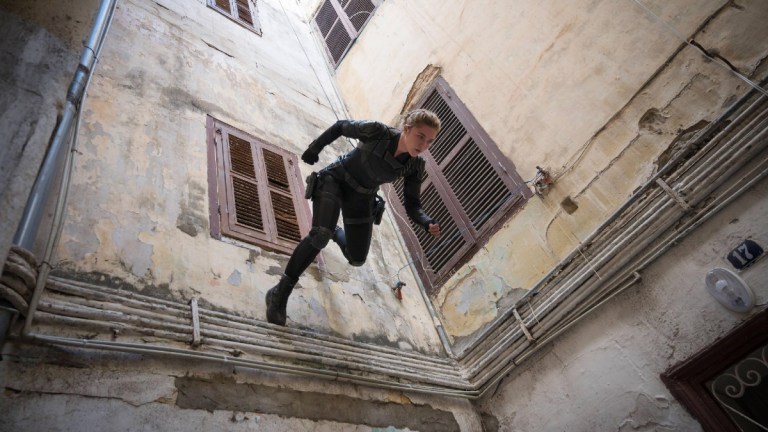 It's been awhile since we've all been able to see a Marvel film in theaters. In fact, it's been two years, two weeks, and one day since Spider-Man: Far From Home premiered. Now, Marvel's Black Widow is set to end that pandemic-induced drought when it arrives in theaters (and on Disney+) Friday, July 9.
Marvel has restarted its blockbuster machine on television already, of course. WandaVision, The Falcon and The Winter Soldier, and now Loki have all been creative and commercial hits for Disney+. But will the studio be able to recapture that blockbuster energy on the big screen with Black Widow?
Well, according to the first social media reactions, the answer to that is a resounding "yes."
A handful of critics and Marvel fans have already seen the latest film starring Scarlett Johansson as the titular Black Widow. The embargo for their social media impressions lifted today at 12 p.m. Here are what some Black Widow viewers had to say. 
One thing that jumps out from these first reactions is how impressed many critics are by the film's action sequences. As its characters have grown immensely more powerful in recent films, Marvel has sometimes struggled to properly depict the physics of all these fights among beings with God-like powers. Since Natasha Romanoff is a mortal spy, Black Widow has an opportunity to present more Earthbound and reasonable combat. Based on these reactions, it seems that the film has done exactly that.
Comparisons to John Wick and James Bond films abound in these posts, which is certainly a positive sign for any vaccinated individual prepared to head back to the movies. These reviews also single out Florence Pugh's performance as Yelena Belova. Director Cate Shortland has previously said that Natasha will "hand the baton" to Yelena as Black Widow in this film, and many viewers are excited at the prospect for more of the character in the MCU. Pugh is also on the verge of major movie stardom, if she's not there already. Marvel was lucky to nab her when they did.
Of course, no list of first reactions to a film is complete without the presence of Kipo and the Age of the Wonderbeasts writer and irrepressible troll Ben Mekler. Every time an embargo for a major movie is up, Mekler contributes a fake social media review and then delights upon seeing it included in these review round-up articles. Well, here you go, Ben.
Just to be clear, there is no chase through a Russian JCPenney in Black Widow. But perhaps there should be.
Black Widow premieres in theaters and via Disney+ Premier Access on July 9