Features
Black Panther 2: What Marvel Movies Should You Watch to Get the Full Experience?
Our return to Wakanda is almost here, but how many Marvel movies do you need to have seen or remember in order to understand Black Panther: Wakanda Forever? Here's our spoiler-free advice.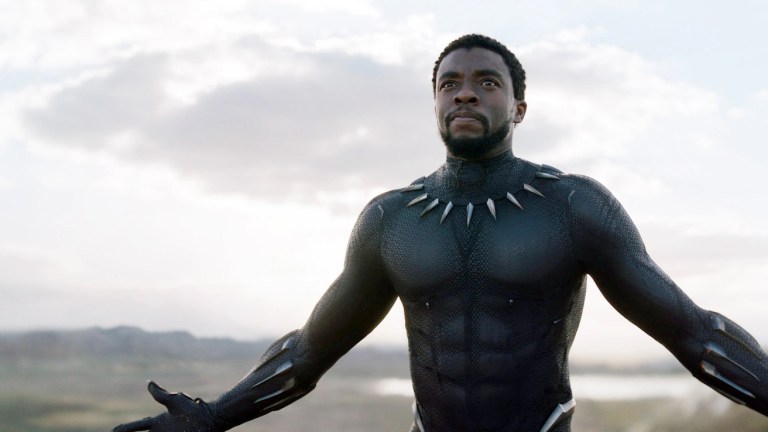 The original Black Panther movie was a game-changer for Marvel Studios and perhaps the superhero genre as a whole. Released in February and (at least in the the minds of some fans) in the shadow of what was the latest Avengers movie, it's doubtful even Disney anticipated Black Panther to open north of $200 million or that it would go on to be the first superhero flick nominated for Best Picture at the Oscars.
Yet here we are in the shadow of a true, kingly MCU movie. Still, the road to its sequel has been long and marred by tragedy. We may never know exactly what director and co-writer Ryan Coogler had in mind in his initial drafts for what became Black Panther: Wakanda Forever, but it obviously changed after the monumental loss of star Chadwick Boseman, who passed away in 2020 at the age of only 43 after a long, private battle with cancer.
As a consequence, Black Panther: Wakanda Forever became as much a cinematic monument built to Boseman's legacy as it is a continuation of the Marvel Cinematic Universe's larger narrative. Even so, the movie finds grace while threading that needle between grief and celebration, reverie and looking toward the future. And, yes, it expects you to be familiar with Boseman's King T'Challa and other elements in the larger MCU. So here's what you need to have seen, or even rewatch, before sitting down in a theater for Black Panther 2…
Black Panther (2018)
Is it crucial to understand Black Panther 2? Of course!
Why you need to watch it: If you haven't seen Black Panther, you will be completely lost while watching the sequel, my sweet summer child. So many of the main characters of Wakanda Forever—Princess Shuri (Letitia Wright), Queen Ramonda (Angela Bassett), Nakia (Lupita Nyong'o), and Okoye (Danai Gurira)—are introduced here. The sequel expects you to be familiar with their relationships and character dynamics, as well as the rituals, traditions, and customs of Wakanda. Also, it's helpful to remember what this movie's villain Killmonger (Michael B. Jordan) did to the Heart-Shaped Herbs back in 2018.
Captain America: Civil War (2016)
Is it crucial to understand Black Panther 2? Not necessarily, but it helps.
Why you should probably watch it: The first movie to feature Boseman's T'Challa did so in a supporting role. At the beginning of Captain America: Civil War, T'Challa is still a prince and the proud son of King T'Chaka (John Kani). It's seeing how T'Challa thus reacts to the loss of King T'Chaka, who was the previous Black Panther, that is insightful for understanding how other characters react to the loss of T'Challa and their grief in Wakanda Forever. It also gives viewers a better understanding of Wakanda's place in the world of the MCU, and all the geopolitics that entails.
Now, if you want to dig a little deeper, there are other MCU projects that might help you get a better understanding of some of the characters who appear and situations alluded to in Wakanda Forever. There has been a definite "geopolitical" corner of MCU Phase 4, so if you really feel like diving deeper into what we see in this movie, then feel free to check these projects out if you haven't already. Relatively minor Black Panther 2 spoilers to come…
Minor Black Panther 2 spoilers begin now!
Black Widow (2021)
Is it crucial to understand Black Panther 2? Not particularly, but it helps!
What is it about this movie that informs Black Panther 2? While Scarlett Johansson's swan song in the MCU is fairly standalone, if you stick around until the very last post-credits scene, you'll be introduced on the big screen to Valentina Allegra de Fontaine (Julia Louis-Dreyfus). The character has appeared elsewhere in the MCU, but this establishes that she's setting up a team of rogue superpowered characters when she recruits Yelena Belova (Florence Pugh). Knowing that is helpful in getting a read on the character.
The Falcon & The Winter Soldier (2021)
Is it crucial to understand Black Panther 2? Nope!
What is it about this show that informs Black Panther 2? Not much, to be honest. But again, if you want to get a better sense of who Valentina is, and why her presence in Wakanda Forever is such an important part of MCU connective tissue, you could do worse. Val is starting to look like Phase 4's much sketchier Nick Fury, and her involvement with the fallen new Captain America, now U.S. Agent, John Walker. Plus, it seems inevitable that Val, Walker, and the Thunderbolts will inevitably run afoul of Wakanda and/or Namor at some point in the MCU's not-too-distant future, so this helps give you that flavor. Again, not essential to understand Wakanda Forever, though!