Features
Best Movies Coming to Netflix in November 2021
Turkey season is bringing some delicious delights to a streaming service near you in November!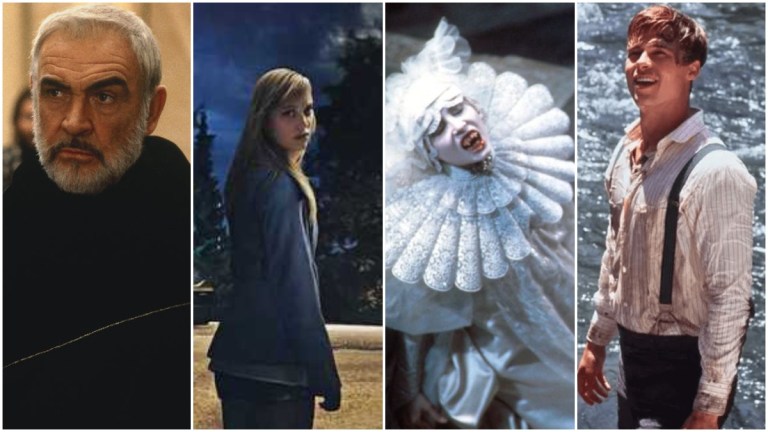 Sadly, spooky season is over. That pumpkin you carved a few nights ago? It's starting to look scary for all the wrong reasons as it decays. Those ghost decorations? Maybe you can let them ride for a few weeks more, but turkey season is around the corner if you're in the U.S., and the neighbors are going to start talking. Yep, we always regret seeing October end, but that doesn't mean we have to be blue about it!
Indeed, Netflix alone has waited until November to put out some of its best spooky content, from one of the better Dracula movies ever made to the hands down best Addams Family picture. Even more recent cult classics like It Follows decided to wait for the Day of the Dead to make their big entrance. And if you don't like horror, fret not. There's plenty of dramatic content and even some comedic gems coming to Netflix right now!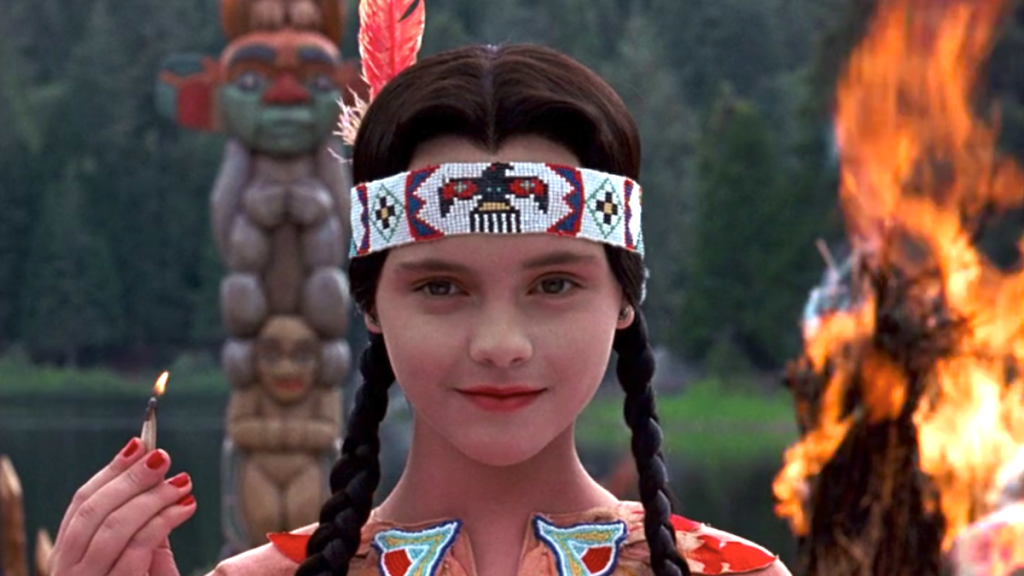 Addams Family Values (1993)
November 1
Sometimes the sequel is just better. It's rare but in the case of Addams Family Values, director Barry Sonnenfeld and company surpassed what they did the first-time by leaning even more heavily into the deadpan absurdism of their comedy and caring less if you "sympathized" with their characters. In fact, the stranger the Addams' are, the more we love them!
And none get to shine better in this movie than Christina Ricci's Wednesday Addams. Now allowed a whole subplot to herself where she's trapped at a summer camp, her verbal evisceration of the popular kids and her Disneyfied surroundings is brutally funny. It's become the definitive interpretation of the character and likely why Tim Burton is now executive producing a TV series about Wednesday all-grown up—at Netflix, of course.
Bram Stoker's Dracula (1992)
November 1
When Francis Ford Coppola adapted Bram Stoker's iconic 1897 novel, he hoped to offer a definitive version which would finally do justice to this lurid tale of vampires and Victorian virtue. Purists will fairly tell you he failed in that regard, but if you look beyond the title of the picture, everything else came up roses for Coppola's decadent, lascivious, and absolutely weird vampire classic.
Still, perhaps the most fun Dracula movie ever made—and definitely the thirstiest—Bram Stoker's Dracula luxuriates in Eiko Ishioka's Oscar winning costumes and its hypnotic use of centuries-old magic tricks and optical illusions in lieu of modern special effects—a feat which we discussed at length with visual effects director Roman Coppola here. Most of the cast is also so delightfully over-the-top, including an operatic Gary Oldman and some hammy work by Anthony Hopkins and Winona Ryder, that it even makes up for Keanu Reeves' dubious miscasting as a Victorian law clerk. It's nuts in the best way.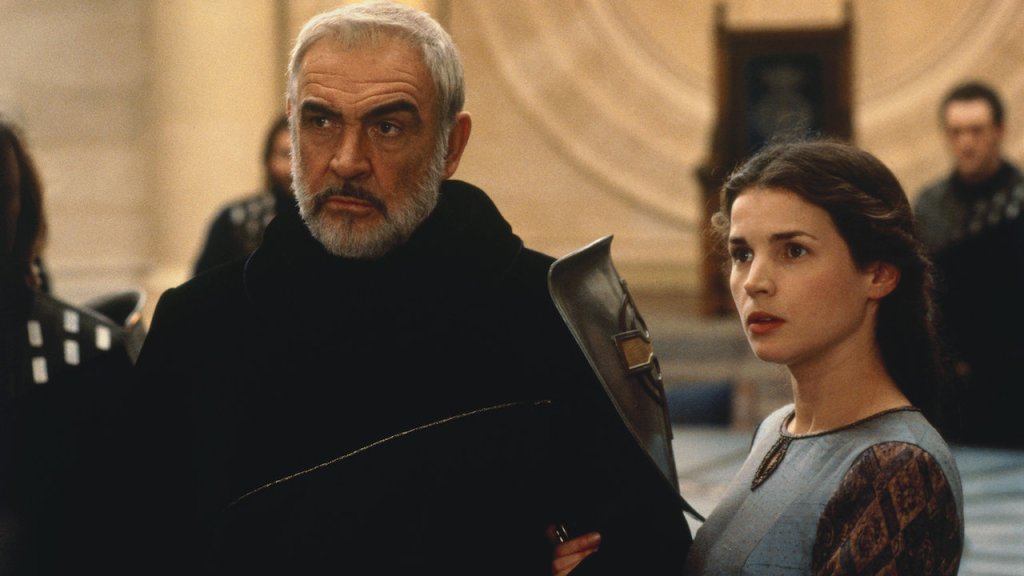 First Knight
November 1
Arthurian legend is one of the most adapted stories in pop culture; First Knight, a 1995 retelling of Lancelot's ill-fated romance with Lady Guinevere, is decidedly not the best of those adaptations. (Everyone knows that honor goes to TV's Merlin.) But if you like the Camelot subgenre, and you haven't seen this too-serious-for-its-own-good reimagining starring Sean Connery as Arthur, Richard Gere as Lancelot, and Julia Ormond as Guinevere, then you're missing out.
Gere's Lancelot is notoriously miscast and no one seems to have a problem with Connery using his natural Scottish accent, but there's some fun in the results and, after a few decades of other big-screen Arthurian failures that lean so far into machismo that Guinevere sometimes doesn't even appear, this thoroughly '90s adventure is a breath of fresh air.
It Follows (2014)
November 1
This breakout horror from David Robert Mitchell remains one of the scariest films of the 21st century so far. Inspired by a dream Mitchell had about being relentlessly pursued by an unknown entity, It Follows tells the story of… well… essentially a sexually transmitted ghost. Sleep with someone who is being haunted and you will be followed, unless you can pass on the curse to someone else. But if it catches and kills its next victim—well, you're back in the frame.
It Follows makes excellent use of crowded open spaces—you have no idea what face this shapeshifting creature will be wearing, so literally anyone could be your worst nightmare coming to get you. Original, intelligent and deeply, deeply chilling.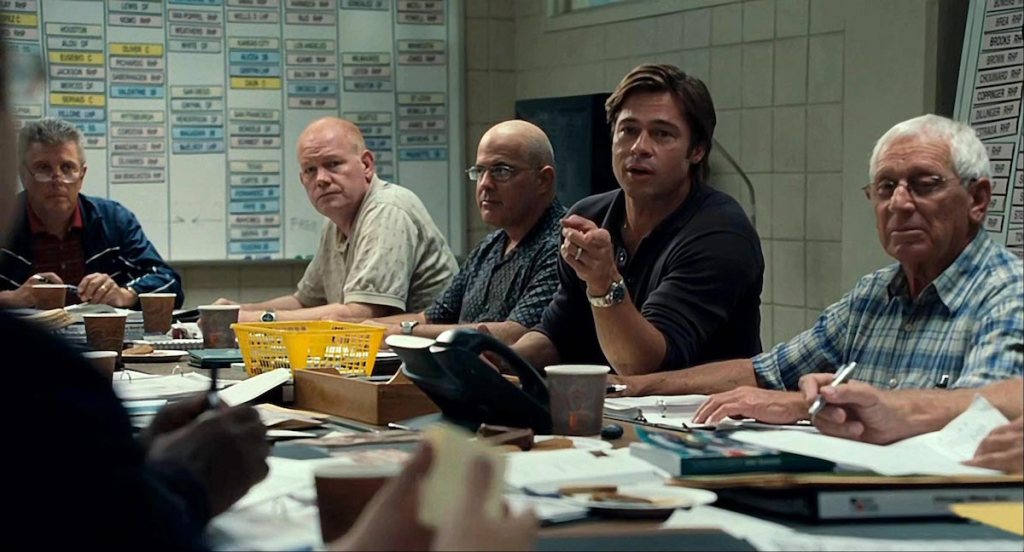 Moneyball (2011)
November 1
There are baseball movies and baseball movies. But outside of Bull Durham's requiem for an also-ran, there is likely no movie about America's game that is more hard-nosed and honest than Bennett Miller's Moneyball. Based on the true story of Oakland Athletics general manager Billy Beane (Brad Pitt) and his attempt to bring baseball into the 21st century by turning it into a game of statistics and analysis instead of gut instincts and pure talent, the film studies the modernization of the sport.
Still, it cannot help but get swept up in sentimentality as Pitt's Beane becomes teary-eyed thinking about his team's big wins or final loss, or equating it to the innocence of his daughter's childhood. Ah, baseball.
The Nightingale (2018)
November 1
Jennifer Kent's follow up to The Babadook couldn't be more of a different beast. Equally strong as the director's singular vision and also a slow bone chiller debut, The Babadook was all about shadows and secrets. By contrast, The Nightingale is downright and overtly brutal. Following a young convict woman in colonial ​​Van Diemen's Land (now Tasmania) wanting vengeance on a soldier (Sam Clafin) who has subjected her and her family to an unspeakable ordeal, she seeks help from an aborginal tracker to find him and his men. This is an angry, beautiful, ferocious film, full of extreme violence and with no apologies. Not a horror but horrific nonetheless, it's a great piece of art and history which should come with extreme trigger warnings particularly for sexual violence and an early scene you can't unwatch. Tough stuff.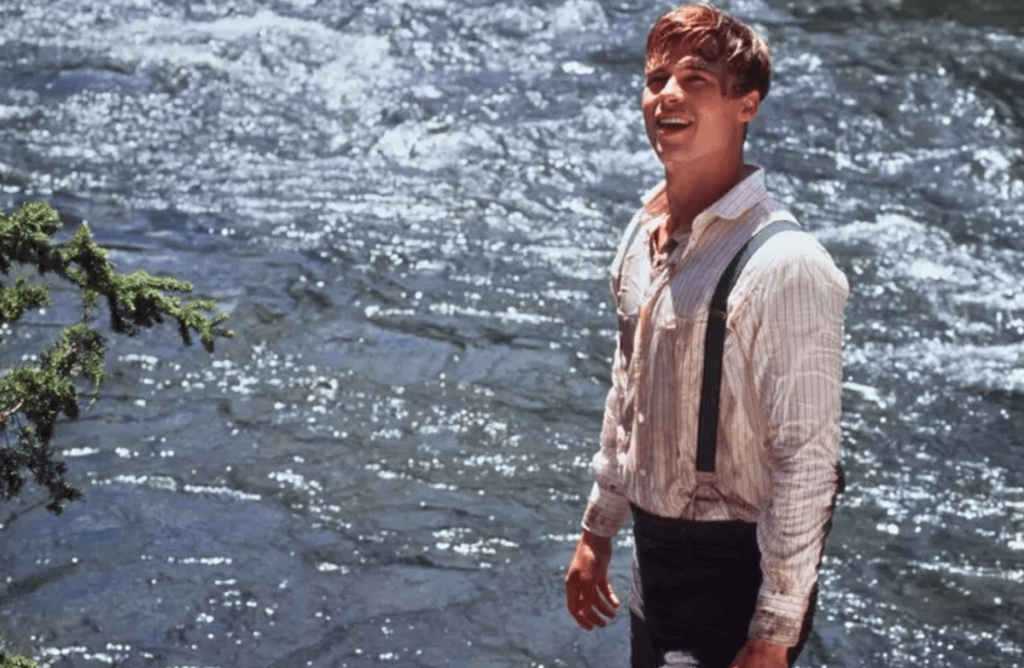 A River Runs Through It
November 1
Listen, we don't get a lot of movies set in Montana, and this 1992 film starring Craig Sheffer and a young Brad Pitt as brothers growing up in early 20th century Missoula is so damn excited to be set in Montana. Adapted from a semi-autobiographical memoir of the same name, A River Runs Through It manages to be both uber nostalgic and extremely tragic at the same time.
The meandering film, which was Robert Redford's third feature as a director, won the Best Cinematography award at the Academy Awards and for good reason. The movie used actual locations in the Mountain West region of the U.S. (in Montana and Wyoming specifically) to tell the understated story of the Maclean brothers, and it's worth a watch for the gorgeous scenery alone. Also for the fly-fishing scenes. But, seriously, it's a bit of a downer, so you should know that going in.
Stripes (1981)
November 1
Before Ghostbusters, there was Stripes. It's the second collaboration between director Ivan Reitman and star Bill Murray, as well as the first Reitman film that Harold Ramis co-wrote. More strikingly, it stars Ramis and Murray as a pair of lazy, smug, and totally out-of-shape schmucks who join the U.S. Army on a lark.
America was in a weird place after the end of the Vietnam War, and in a moment where it was okay to laugh at the rigid formalities of military service, not least of all because Stripes is set in a world where the military did not recruit the best of the best. In fact, between Ramis, Murray, and John Candy's Ox, it's hard to imagine anything more pitiful in uniform. But the breezy ambivalence of the humor is its own kind of unrelenting charm offensive.