Features
Best Movies Coming to Netflix in July 2022
Netflix celebrates the height of summer with some easy, breezy entertainment. Plus Goodfellas.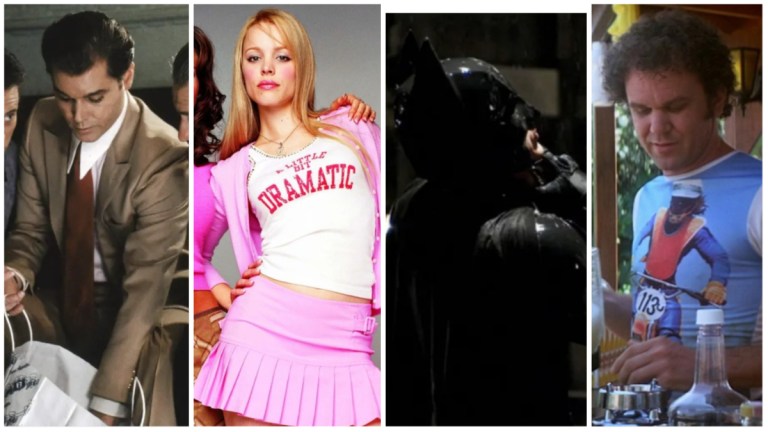 As we head into the seventh month of 2022, it's beginning to feel like the most familiar of holidays for those reading this in the U.S. The barbecue pits are grilling, the pools are filled with those swimming, and air conditioners are being turned up to full blast. Yep, the Fourth of July is almost here.
For some—perhaps many—that feels less celebratory this year than in Julys past. But whether you've got the patriotic fever or not, there's plenty to do this July, and well beyond the holiday. Netflix, for one, has assembled a surprisingly robust list of old favorites to hit the streamer today. Below are those movies.
Boogie Nights (1997)
July 1
Before Licorice Pizza, there was Boogie Nights, writer-director Paul Thomas Anderson's first ode to the sleazy grandeur of the San Fernando circa the late 1970s. And it never seemed more sleazy or grand than in the movie that introduced to us Burt Reynolds as Jack Horner, the porn director with a dream of achieving legitimacy for his, uh, "art form." Yeah, Reynolds came to regret the role (even though it netted him an Oscar nomination and Golden Globe win) but he's great in it, and just one part of an ensemble piece about SoCal decadence and the subtle way good vibes can go bad.
The film also stars Mark Wahlberg in one of the best performances in his career (although he's also distanced himself from it) where he plays Dirk Diggler, a man blessed with this most important talent for a male adult film star, and who acts as our window into this subculture that features dry observations on human nature, social mores, and the danger of nostalgic reveries and living in the moment. It also is littered with actors about to breakout into true stardom, including Julianne Moore, Philip Seymour Hoffman, John C. Reilly, Don Cheadle, Alfred Molina, and Heather Graham as the Roller Girl.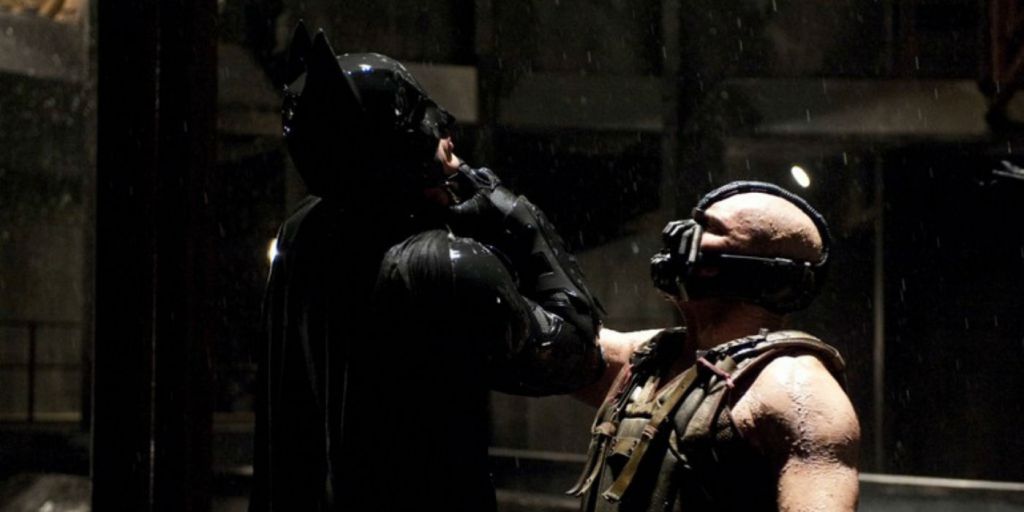 The Dark Knight Rises (2012)
July 1
Nearly a decade after its release, Christopher Nolan's climax to his Batman trilogy is a movie that continues to confound, divide, and delight fans to this day. Less cohesive in its themes and politics than The Dark Knight (which was kind of fuzzy on that front as well), and more muddled in plot and narrative as well, the achievement is nonetheless more ambitious, moving, and unabashedly comic-booky than Nolan's previous two "gritter" entries. The Dark Knight Rises is both what nobody quite wanted and what we didn't know we needed.
Set eight years after The Dark Knight, with Bruce Wayne/Batman (Christian Bale) all but retired in a seemingly safer Gotham, Rises is about letting the sins of the past catch up with you and then letting go of their power over you. Bale's Bruce, Anne Hathaway's Selina Kyle (our favorite Catwoman until Zoe Kravitz's recent run at the title), and Gary Oldman's Jim Gordon all wrestle with that in various ways while the hulking, hyper-intelligent Bane (Tom Hardy) is the wrecking ball coming to destroy them all. It's chaotic, occasionally bonkers, and often frustrating, but we still find ourselves gripped every time The Dark Knight Rises is on the screen.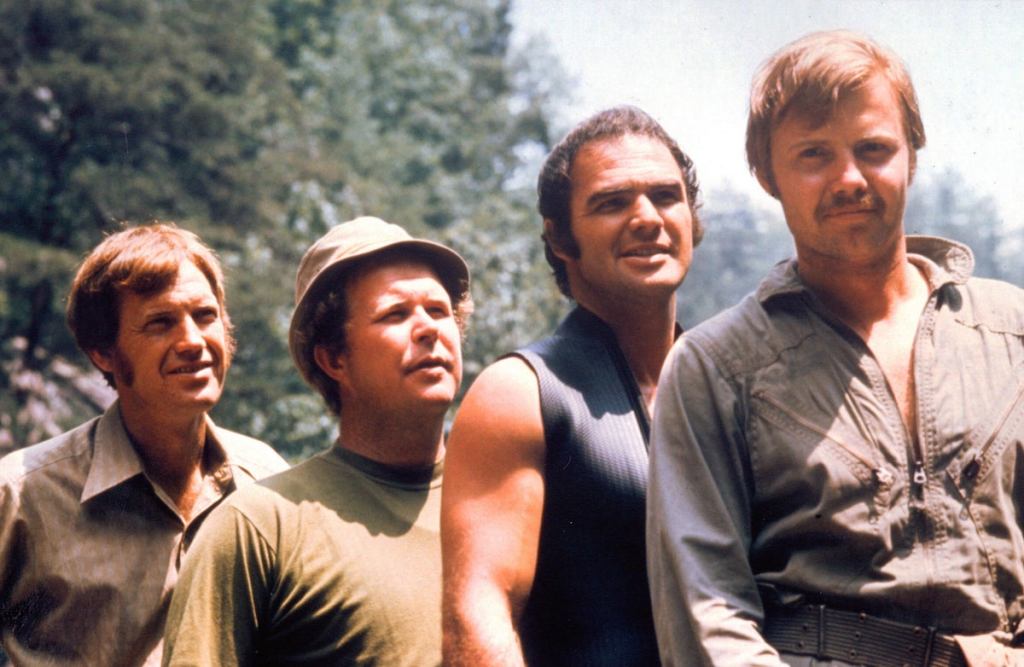 Deliverance (1972)
July 1
Drenched in dread and violence and suffused with an unnamable tension from its first frame, John Boorman's Deliverance is perhaps the gold standard for survival horror films. Four friends (Jon Voight, Burt Reynolds in a breakout performance, plus Ned Beatty and Ronny Cox in their big screen debuts) head out on a weekend whitewater rafting trip in a remote part of Georgia, only for the journey to turn into a nightmarish battle with both the elements and the decidedly unfriendly locals.
Man vs. nature, urban vs. rural, "city folk" vs. "redneck"—those now familiar themes are all here, and in some ways the film tries to carry a profundity that it may not quite be able to handle. But there's no denying the terror of watching the four men try to survive everything from near-drowning to rape (the "squeal like a pig" sequence is still unnerving), and slowly losing their polished, civilized veneer in the process. Give us glamping any time.
Goodfellas (1990)
July 1
As we're sure you heard, the ever versatile and often quite underrated Ray Liotta passed away earlier this year. The sudden loss has caused film lovers the world over to take new stock in the talented actor's work. Still, none of his performances loom larger than his turn as Henry Hill, the central and narrating character who guides us through the underworld scuzz of Martin Scorsese's 1990 masterpiece. In other hands, Henry would come off as seedy as the real life counterpart, whose recollections of his time in the mob inspired Goodfellas. Yet Liotta makes him charismatic and even sympathetic. Here's a working stiff just dealing with all this craziness around him, amirite?!
And what craziness it is too in the most seductive and ultimately horrifying of Scorsese's crime films. A masterclass in pace, cinematography, and period authenticity, Goodfellas glides you through the mid-20th century with a dreamy candor that at first is ingratiating before finally turning nightmarish. Yeah, Liotta's Henry, as well as Robert De Niro's Jimmy, and Joe Pesci's Tommy are self-described "good fellows." They're also good at being watched and rewatched endlessly.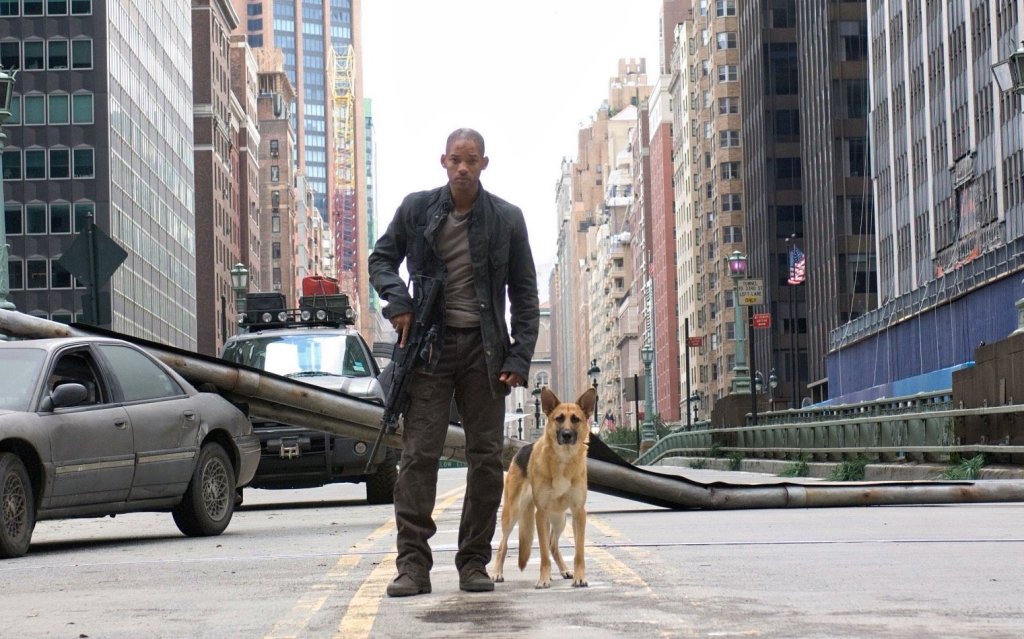 I Am Legend (2007)
It can't be overstated: for its first hour, when we're following a scientist named Robert Neville and his trusty dog Sam through the empty streets of New York City, I Am Legend is a brilliant zombie movie. Will Smith really sells Robert's need for human connection in scenes where his character is too nervous to flirt with a mannequin in the video rental store, or when—to his horror—he encounters his make-believe "neighbor" Fred standing on the wrong street. Director Francis Lawrence largely ignores the source material, Richard Matheson's horror novel about vampires, and takes a deep dive into a single survivor's loneliness in a way that few other films of the post-apocalyptic genre have.
Even Cillian Murphy's famous stroll through an abandoned London in 28 Days Later only lasts a few minutes before they pair him up with other characters. Here, Robert (and his survivor's guilt) must fend for himself. He's even forced to put down his infected dog in the most heart-wrenching sequence in the movie.
Unfortunately, the film cripples itself when it finally does introduce two new characters, Anna (Alice Braga) and Ethan (Charlie Tahan), who are on their way to a quarantine zone in Vermont. From the moment they enter the scene, the movie devolves into a cliché-ridden mess about shooting down hordes of infected, and not much else in between, with a last stand in Robert's lab so laughable you might as well skip it. And the computer generated infected? They looked terrible even in 2007, let alone now. But that first hour of I Am Legend is still worth the price of admission if you want a leisurely watch on a lazy weekend.
Mean Girls (2004)
July 1
Fetch might've never happened, but Mean Girls sure did. The Mark Waters film, working from a screenplay by Tina Fey, has become something of a high school classic that's passed from one generation to the next due to its shady candor about the cunning and rivalry of adolescent life, particularly among young women who feel forced to compete.
A bit like a film made by Waters' brother, the far more nihilistic Heathers (1988), minus the body count, Mean Girls still crackles from the comic synergy of its ensemble, with a star-making performance provided by Rachel McAdams as Regina George, the reigning queen bee who makes the daily existence of her subjects miserable, being the highlight. There's more than a touch of knowing truth in the screenplay with its plethora of acidic quotables like: "On Wednesdays, we wear pink;" "it's like I have ESPN;" "is Butter a carb?" and of course "that's so fetch."
Yes, yes it is.
Natural Born Killers (1994)
July 1
Natural Born Killers came toward the end of an incredible streak by director Oliver Stone—he had one truly great film left in him after that, 1995's Nixon—and was perhaps Stone's most savage yet darkly satirical takedown of American society up to that point. His target this time was the media and the coarsening of civilization that it (inadvertently?) ignites by elevating a pair of vicious mass murderers, here Mickey and Mallory Knox, to the level of folk heroes.
Using the kaleidoscopic, non-linear aesthetic he first deployed in JFK three years earlier to stunning effect, Stone creates an apocalyptic version of a rotting America slowly dying behind its façade of mass-marketed normalcy. Woody Harrelson gives a career-changing performance as Mickey, whose sly intelligence and undeniable charisma make him a dangerous harbinger of the end times, with Juliette Lewis equally mesmerizing as Mallory. Combined with Nixon and JFK, Natural Born Killers completes a dark alternate U.S. history that's as disturbing (and perhaps more relevant) now as it was then.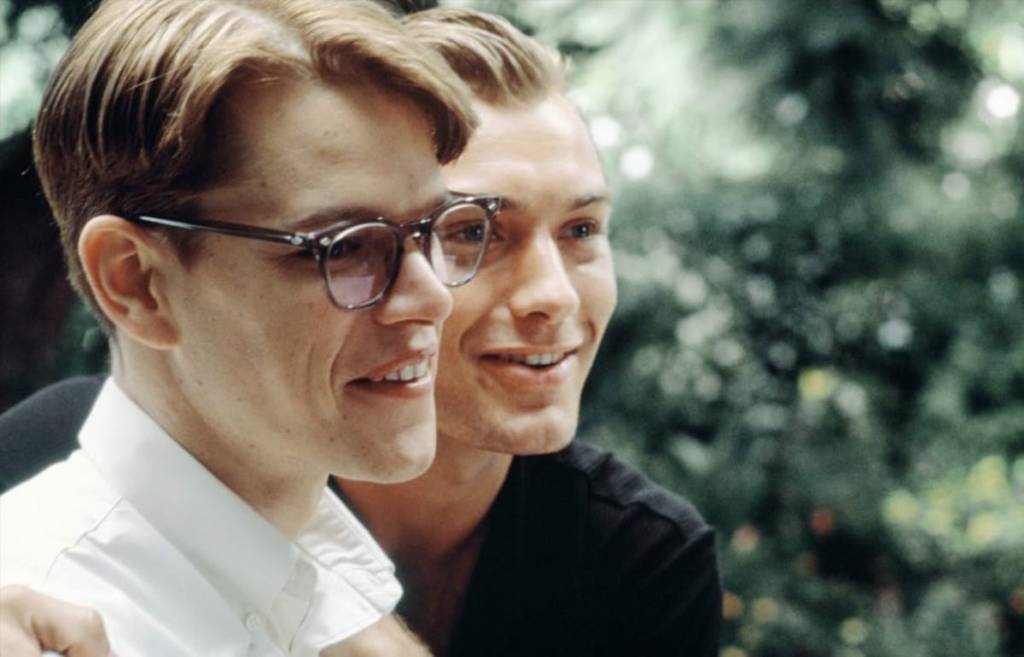 The Talented Mr. Ripley (1999)
July 1
Matt Damon's one-time performance as Patricia Highsmith's infamous literary hero—the sociopathic serial killer Tom Ripley—deserves more recognition these days. Celebrated in its time as an elegant, if slightly distasteful, drama which starred Damon during his golden boy years—he'd just done Good Will Hunting (1997) and Saving Private Ryan (1998) back to back—The Talented Mr. Ripley is often overlooked now for its qualities as a taut thriller with a pitch black soul.
The film is about how Tom, an isolated and likely closeted young man, is hired by a wealthy father to bring his spoiled son (Jude Law) home. At the height of post-war American power in the 1950s, Ripley journeys to Italy and the Amalfi Coast, ostensibly to talk sense into Law's prickly Dickie Greanleaf. Yet as he sees how the other half lives, Tom begins considering what it would be like to live as Dickie. Literally, so, should the original lad disappear.
Seven (1995)
July 1
You've probably heard it a thousand times over: David Fincher's grim, rain-soaked psychological thriller from 1995 is a masterpiece and features one of the most iconic moments in cinema history that will leave you shrieking, "What's in the box?!" So we won't belabor the point for the cinephiles in the room. But if you're new to Fincher's work, or have become curious about the director's films after watching The Batman, this is definitely one for the must-watch list. If you're in the latter group, you should pay particularly close attention to the ways Fincher's film about a serial killer punishing his victims for their sins paved the way for Matt Reeves' take on the Riddler.
The streets of Fincher's unnamed city, which is constantly under assault by a torrential downpour, was also clearly Reeves' north star when coming up with the look and feel of this new Gotham City. In other words, Fincher is all over this DC movie, and it's time you went to the source.
Wyatt Earp (1994)
July 1
Wyatt Earp is no Tombstone (1993). That fact was to its detriment when it opened less than a year after the latter's showier action-packed shoot 'em up, which featured a now legendary performance from Val Kilmer as Doc Holiday. However, writer-director Lawrence Kasdan's much more sprawling and shaggy epic has its own charms that make it distinct. For starters, in a bit of irony now, it had the far bigger budget and was seen as the "A-picture" between the two when they competed to get to the multiplex first. And while money doesn't make a movie better, it sure helps.
Wyatt Earp is a luscious, gorgeous Oater told with the sweep of a Hollywood biblical epic, tracking Earp (Kevin Costner) from a childhood marred by the Civil War to his fateful days in first Dodge City and then Tombstone. Costner lacks the charisma of Russell, but his movie offers a fuller understanding of why a person would become famous for his lawman rigidity. He's also aided by an impressive supporting cast, including a fairly underrated performance by Dennis Quaid as the second best big screen Doc Holiday—one who looks quite sickly given Quaid lost 40 pounds to play the role. Wyatt's relationship with his third wife, the actress Josie (Joanna Going), is also far better developed here, as is his cruelty to his second wife. Add in a fantastic score by James Newton Howard and you have a flawed but endearing example of 1990s Hollywood indulgence.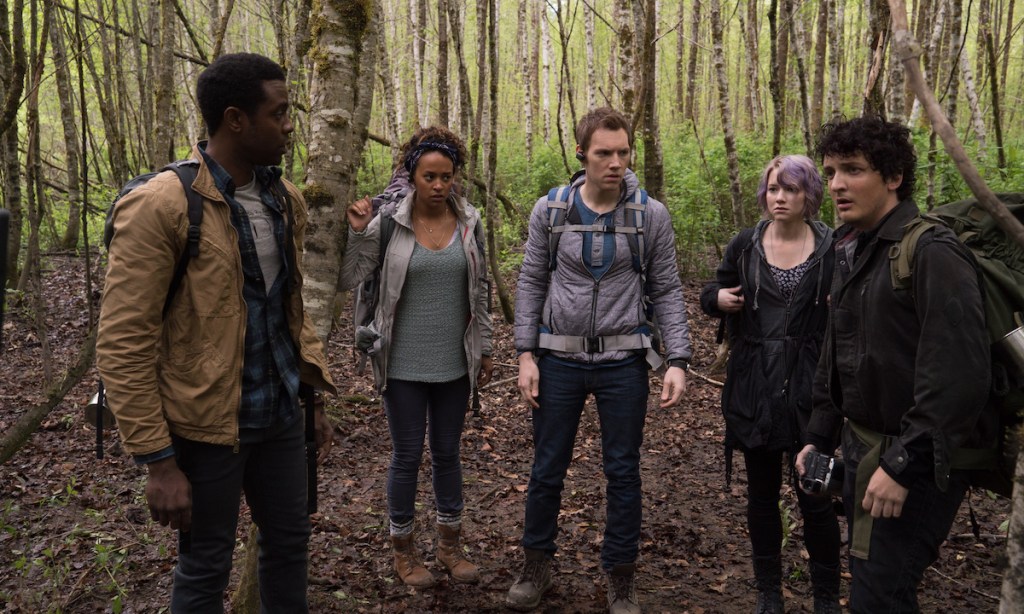 Blair Witch (2016)
July 3
This 2016 sequel from You're Next director Adam Wingard is proof that nothing can top the original found footage phenomenon from 1999. But it's a valiant effort that throws in a few new tricks and twists. The film takes place in 2014 and follows James Donahue (James Allen McCune), the brother of the original's Heather, and his friends as they go in search of what happened to the original trio of documentarians who disappeared all those years ago in the woods beyond Burkittsville, Maryland.
It's a solid setup that makes the plot feel a bit more personal than in the original painfully exploitative sequel from 2000, Book of Shadows: Blair Witch 2. But that doesn't mean Wingard's film isn't still guilty of playing the hits, as well as a particularly questionable decision in the third act. But he also does some interesting things with how time works that add something new to the mythos. He also adds drones into the mix that provide new ways to shoot the terrifying events that transpire, and some of these are really scary. They just never reach the terror of the original. Worth it if you've already watched the first one, though!