Features
30 Best Movies of 2015
We count down the 30 movies you must see in 2015, from the very best dramas you've missed to those rare blockbusters that match their hype.
As we start our march toward the holiday movie season, we figure that it's time to look back again at some of the films from 2015 that you might still need to see, as well as some of the ones we have the highest hopes for going into the New Year.
So without further ado, here are the 30 of the Must See Movies of 2015.
(and be sure to click on the titles to read the full Den of Geek reviews!)
Kingsman: The Secret Service (February 13, 2015)
Don't let either its February release or lackluster trailer fool you, Kingsman: The Secret Service has plenty going for it due to the talent both in front of and behind the camera. From Layer Cake director Matthew Vaughn and his longtime scripting co-writer Jane Goldman comes the next project from a collaboration that includes Stardust, Kick-Ass, and X-Men: First Class. It's even based on another comic book property, this time from the bottomless "big idea" machine that is Mark Millar.
However, there is more to Kingsman than its behind-the-scenes talent: in front of the camera fans will get to see Colin Firth in a role he always setemed like a perfect fit for, James Bond 007 a British secret agent named Harry Hart. And being unencumbered by franchise restrictions, this film about a good old boys club that also includes Michael Caine in an "M" style role and Samuel L. Jackson as the villain has too much potential to not at least check out and see if there is another hidden popcorn colonel to treasure like this creative team's last two comic book-inspired sugar rushes.
Buy Kingsman: The Secret Service on Amazon.
It Follows (March 13, 2015)
We have all had that dream: something that isn't a human or known – an It – is following you. But for David Robert Mitchell's second feature, It Follows, we know exactly what that something is: one of the best horror movies in years.
It Follows is a dreamy throwback to the synthesizers and primordial teenage terror of John Carpenter's best 1970s and '80s films, as well as a wonderfully original nightmarescape in its own right. When Jay (Maika Monroe) sleeps with a boyfriend she should have avoided, she is unreasonably punished with a sexually transmitted curse: It will follow her wherever she goes until it has her in its grasp, and It will then consume her whole. This is a frightening concept pursued perfectly in this disturbing must see.
Furious 7 (April 3, 2015)
On our list last year, Fast & Furious 7 was one of the most anticipated movies of 2014 until the tragic passing of Paul Walker. Vin Diesel might be the franchise's American muscle car build, but Walker was the engine that powered it through its greatest heights (namely Fast Five). Now, Fast & Furious 7 stands as a final tribute to the greatly missed movie star, and one last hurrah for the whole intact gang.
Plus, director James Wan (Insidious, The Conjuring) has taken over the franchise's steering wheel for his first cruise outside of the horror genre in nearly a decade. It's good to see someone with that much talent, at least in unapologetic pulp, get outside his comfort zone. Throw in a true introduction of Jason Statham as a big, mean heavy—and thus hopefully the first good one in seven films—and we're all shouting "shotgun" at the sight of this ride.
Ex Machina (April 10, 2015)
Science fiction has often dreamed about the concept of aritifical intelligence. But in what is likely the smartest genre movie of the year, writer-director Alex Garland happily fears it. It's not that he doesn't have an apocalyptic view of sentient robotic beings; he just likes them better than us.
Thus enter Ex Machina, a perfectly insidious con game that gets under the skin as viewers do not know if the characters are undergoing a Turing test…or if the audience is. Caleb (Domhnall Gleeson) is ostensibly invited to the country estate of his CEO (Oscar Isaac) to test the AI of a robot named Ava (Alicia Vikander). But he quickly discovers that he might be the actual guinea pig in this quietly hypnotic trip into madness.
Clouds of Sils Maria (April 10, 2015)
Conceivably positioning itself as a modern day All About Eve, Clouds of Sils Maria looks to be a fanged and self-aware deconstruction of the role of femininity and sexuality in the modern world.
Starring three generations of women in the town of dreams—Juliette Binoche, Kristen Stewart, and Chloe Grace Moretz—Clouds is predominantly about Binoche's Maria Enders, a famed actress who is asked to revive the play that made her famous 20 years ago when she played an alluring young girl who drove her boss to committing suicide. Except now, she is asked to play the boss who ends her life, and simpering upstart Jo-Ann Ellis (Moretz) is the young girl. Maria thinks if she retreats to the Swiss town of Sils Maria that she will be able to swallow the indignation, but how little she knows either her assistant (Stewart) or the globalized commodifying of women today. The acidity of the premise alone burns to the touch.
Buy Clouds of Sils Maria on Amazon.
Mad Max: Fury Road (May 15, 2015)
It's been a long, grueling road to another flick starring Max Rockatansky hitting the big screen. Even the actual movie star has changed from the controversial Mel Gibson to the far more box office friendly Tom Hardy, who is on the edge of a Hollywood moment, breaking out in celebrity almost as big as his already impressive range of talent. But most of all, Mad Max: Fury Road just looks cool.
If you've seen the Comic-Con trailer, you know that this easily made the biggest splash of all the movie panels in San Diego this year. George Miller has returned to his Outback hellscape that a million movies have copied; yet once again, he proves no one can find the beauty in the barren, desolate road in a film like he can. Having described this film as a two-hour chase scene, Miller's return to old school in-camera spectacle will certainly be getting all action fans in full pursuit.
Get Mad Max: Fury Road on Amazon.
Jurassic World (June 12, 2015)
Reboots are a tricky business in general. Essentially trying to remake the thrills of a proven classic with few of those original elements, it has to appeal to old fans while gaining new ones. Multiply that challenge by a thousand when attempting to bring back the grandeur and joy of Steven Spielberg's last unapologetic popcorn classic, 1993's Jurassic Park. But there is still reason to be optimistic beyond Spielberg lending it his name as executive producer. For starters, Colin Trevorrow, the immensely promising director behind Safety Not Guaranteed, is spearheading the production. Secondly, it actually takes place on an Isla Nublar (the island from the first movie) that has become a successful theme park.
Offering the chance for dinosaurs to tear into tourists like a dysfunctional Mickey Mouse returns to the attraction of author Michael Crichton's first foray into filmic theme park terror, Westworld. Jurassic World also boasts a talented young cast including Safety's Jake Johnson, Bryce Dallas Howard, and Chris Pratt in his post-Guardians of the Galaxy movie star glow. Like a T-Rex in a visitor's center, you're just going to have to bite in.
Watch Jurassic World on Amazon.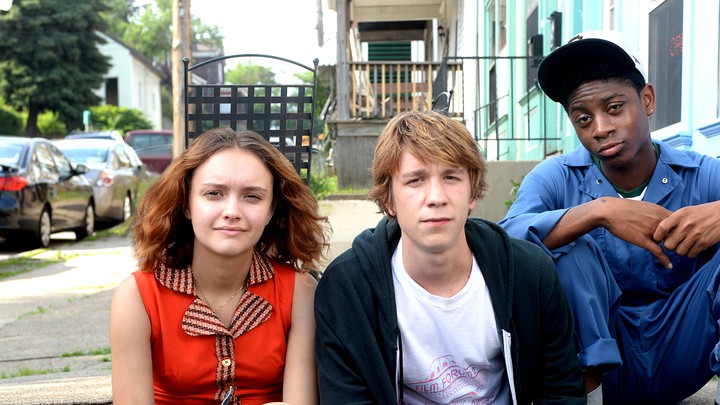 Me and Earl and the Dying Girl (June 12, 2015)
Increasingly, dying teenagers appear to be a genre. However, this wonderful little Sundance comedy-tragedy manages to subvert all of those expectations while offering something thiat is both witty and heartbreaking in the best possible way.
By unabashedly avoiding the star-crossed heart-string pulling we've seen before, this comedy plays with familiar tropes about coming of age with a sense of self-referential bemusement since the main character of Greg (Thomas Mann) is the eternal high school loner/movie snob that never truly connects with his peers, much less romances them. Yet he somehow becomes an unlikely friend to Rachel (Olivia Cooke) after she is diagnosed with cancer (because his mom forces him). The film is aware of not just its own cinematic place, but that of many others since Greg and Earl (RJ Cyler) spend their days remaking foreign classics with their limited budgets and techniques; they're hardly prepared to handle the finesse necessary in beginning what the film's subtitles announce is a "Doomed Friendship – Day 1."
Connie, Britton, Nick Offerman, Molly Shannon, and Jon Bernthal all offer great supporting work as the adults in Greg's life, but the real standout is the effervescent Cooke in a role equal measures deadpan, wispy, and cheerfully haunting.
Get Me and Earl and the Dying Girl on Amazon.
Inside Out (June 19, 2015)
It feels so painful to admit the truth: the closest Pixar movie is nearly a year away. With the delay of The Good Dinosaur taking it out of the 2014 line-up, we are left with a two-year gap between last summer's Monsters University and Inside Out. However, for those fearing that Pixar has lost its ambition, Inside Out's premise alone promises the most out-there Hollywood-produced animated effort in many years. Directed by one of Pixar's original brain trust, Peter Docter (Monsters Inc., writer on Toy Story 2, Wall-E, Up), from an original story he had that has been scripted by Michael Arndt (Toy Story 3, The Hunger Games: Catching Fire), Inside Out goes big by entering the smallest, most confusing place imaginable: the brain of a young girl.
When Riley is forced to move from Minnesota to San Francisco, a cornucopia of new emotions boil to the surface of her mind, effecting every single action she makes. These include the emotions of Anger (Lewis Black), Fear (Bill Hader), Disgust (Mindy Kaling), Sadness (Phyllis Smith), and Joy (Amy Poehler). A tale that literally will take place in the battleground of a child's mind, the next Pixar project ambitiously aims to explain from a fresh perspective why people's emotions act the way they do. Right now, the thought of it is only bringing sounds of Poehler for us.
Trainwreck (July 17, 2015)
Amy Schumer provides the best comedy of the summer in Trainwreck. As the sublimely filthy union of director Judd Apatow and screenwriter Amy Schumer, the film turns romantic comedy tropes on their head and provides a brilliant cameo by LeBron James as a rom-com brunching bestie. For those who think romance can be a four-letter word, this is one to swear (and guffaw) by.
Ant-Man (July 17, 2015)
And one of the most anticipated summer movies of 2015 is also already the biggest disappointment. Because no matter how you shrink it, the fact that we are not getting Edgar Wright's Ant-Man will be an eternal shame given the geek auteur's wholly unique style, not to mention seven years of build-up. Still, Marvel Studios' other summer movie for next year cannot be denied as an event and a curiosity.
Peyton Reed has made surprisingly charming screwball efforts before (Bring It On, Down with Love), and it will definitely be a curveball surprise if this turns into a joyous success. Also, with a cast that includes Paul Rudd, Michael Douglas, and Corey Stoll, this picture still has enough talent onboard to let fans keep the flame of hope alive. Marvel Studios just made a movie about a talking raccoon and a walking tree the biggest hit of summer. Surely, they can pull a rabbit out of this hat, right? Right?
Mission: Impossible – Rogue Nation (July 31, 2015)
The strength of the Mission: Impossible franchise is that each installment is a fresh start. Whether this current project is a success or failure, the next film is an opportunity to start from scratch, save for the one constant of Tom Cruise in the heroic role of Ethan Hunt. While that was a blessing after lesser efforts like John Woo's Mission: Impossible II (2000) and J.J. Abrams' TV-scaled Mission: Impossible III (2006), it is a bit of a shame after Brad Bird's kinetic Mission: Impossible – Ghost Protocol.
Nonetheless, just as Bird could re-wrap this franchise into a Christmas Day event in 2011, there is plenty of room for Christopher McQuarrie to craft his own stamp on the IMF series in his second effort with Cruise after Jack Reacher. This form of franchise Rorschach-testing in an age where installments in all other series are mandated to maintain a sameness for what came before makes Mission: Impossible downright daring in its big screen espionage. (Read our full review of Rogue Nation here.)
Get Mission: Impossible – Rogue Nation on Amazon.
Mistress America (August 14, 2015)
Noah Baumbach has returned to his Frances Ha muse with Greta Gerwig, and together they have created a bubbly and unapologetically flighty charm of a movie. Ostensibly another film about 20 or 30 something women pursuing high jinks in the Big Apple, Mistress America is actually much more original than that, and instead acts as something akin to a Millennial screwball comedy. All of the performers, especially Gerwig, bring a hightened sense of affable madness to the proceedings, and this story of a 32-year-old woman named Brooke (Gerwig) passing on her life lessons of what not to do to her 18-year-old protege Tracy (Lola Kirke) becomes the whackiest ensemble piece to ever invade Greenwich, Connecticuit.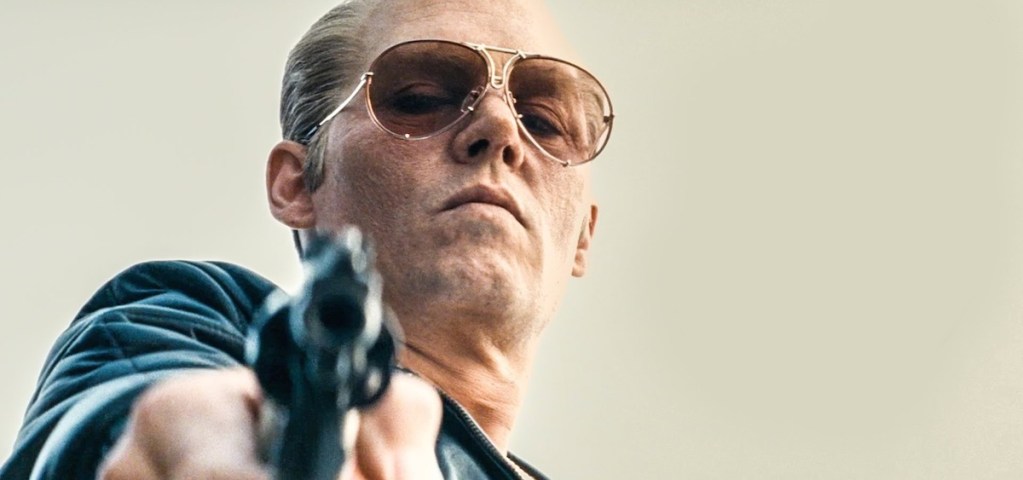 Black Mass (September 18, 2015)
Whitey Bulger is the most talked about gangster of the last quarter century. The Boston crime boss that turned out to be a rat for the FBI—until the feds tried to exterminate their rodent—has been the inspiration of big screen characters from The Departed to The Town. He also was the subject of a not-so-fantastical documentary this year, Whitey vs. the United States of America, which had us applauding.
Now, Hollywood wants to return to this poisoned well from the heart of Dorchester and Southie, and we're hoping it's the shot in the arm that Johnny Depp needs both artistically and professionally, because the premise is too good to pass up. With Depp playing Bulger from gangster to fugitive, it is a juicy part that should have Depp spilling his guts like he was the stool pigeon himself. The film is based on Dick Lehr's book and is directed by Scott Cooper. (Read our full review here.)
The Martian (October 2, 2015)
When Ridley Scott has done science fiction in the past, two of the previous three efforts gave us Alien and Blade Runner. So, his odds are still pretty high going into The Martian, his big screen adaptation of the 2011 bestselling Andy Weir novel. And with a screenplay by Drew Goddard, we're cautiously optimistic this film will deliver as well as its star-studded cast has impressed, including Matt Damon, Jessica Chastain, Jeff Daniels, Michael Pena, Kate Mara, Kristen Wiig, Chiwetel Ejiofor, Donald Glover, and Sean Bean.
Beyond its pedigree, the film just looks very promising in its high concept premise of survival about an astronaut who accidentally gets marooned on the planet Mars. While his crew and NASA scramble to save his life, he has less than a month to figure out how to survive years on the alien planet. That certainly sounds like a must-see to us.
Steve Jobs (October 9, 2015)
Biopics are a dime a dozen, but Danny Boyle and Aaron Sorkin's Steve Jobs is an achievement unlike any such banalities. By foregoing the genre's tropes, Sorkin and Boyle present a three-act narrative that is told in real-time. Taking place in the fleeting moments prior to product launches in 1984, 1988, and 1998, respectively, Jobs creates an artifice and emotional mosaic about the enigmatic genius that changed the world.
Inherently inaccurate in its very premise, Steve Jobs has a liberty to craft a stunning depiction of Apple's co-founder and offers a career highlight performance from Michael Fassbender. Much like Sorkin's The Social Network imagined Mark Zuckerberg as Charles Foster Kane for the Millennial set, Steve Jobs becomes a Silicon Valley King Lear, who forsook his real daughter for three children of glass and aluminum–the Macintosh, the NeXT Cube, and the iMac. This must be seen to fully comprehend its achievement.
Crimson Peak (October 16, 2015)
Guillermo del Toro is finally directing a horror movie again. That should really be enough to have your attention. But just in case, know that it is also del Toro returning to the macabre and gothic by way of Wuthering Heights, Jane Eyre, and even 1946's Vincent Price hit Dragonwyck. The story of a dark and mysterious new husband with a dangerous past, Crimson Peak will likely be a lot more literal in its namesake when young charismatic author Edith Cushing (Mia Wasikowska) discovers the truth hidden by her new husband, Sir Thomas Sharpe (Tom Hiddleston). Jessica Chastain also stars in this journey through the fog and moors.
Bridge of Spies (October 16, 2015)
So, there's a movie with Steven Spielberg, the Coen Brothers, and Tom Hanks attached. Need I go on? If so, know that Bridge of Spies is a Cold War era film based on the true story of attorney James Donovan, who will be played by Tom Hanks, and his journey into Soviet Russia to negotiate the release downed U-2 spy plane pilot Gary Powers. It was announced last May that Spielberg was bringing Joel and Ethan Coen onboard to write a draft of the film, which will mark Spielberg and Hanks' fourth collaboration as director and actor. It really is the definition of a must-see.
Watch Bridge of Spies on Amazon.
Room (October 16, 2015)
During most trips to a darkened theater, audiences are often aided in their enjoyment by familiar tropes, which communicate short-hand familiarity and even comfort. But sometimes there are films that think so-outside-of-the-box that their individuality and brilliance are qualities that must be celebrated and loudly shared. What makes Room so extra special is that it does so while trapping itself in four walls.
Director Lenny Abrahamson's adaptation of Emma Donoghue's novel is a triumph in finding unlikely emotional uplift and even the sheen of optimism in the darkest corners of a human's experience. This is certainly the case for Brie Larson as Ma, a young woman who was kidnapped seven years ago by a man who keeps her contained in a retrofitted toolshed. Her "room" is her life. But her despair is not ours since she has a reason to live by miraculously protecting the innocence of her son, Jack (Jacob Tremblay). At only five-years-old, Jack still thinks "Room" is all there is to the world, and it is through his eyes that the narrative is told. Thus when the two eventually exit the ordeal (which is only the beignning of their journey), it is a more astounding sensation than any big budget space travel to the stars.
Brooklyn (November 4, 2015)
One of the most remarkable films of 2015 was also one of the most beautifully simple. Brooklyn is the tale of a young Irish girl's lonely journey across the Atlantic from her homeland to the United States, and from adolesence into adulthood. But more than a coming of age story, this is a heartfelt reflection on maturity, as well as the immigrant experience.
Set in the early 1950s, the story of Ellis (played by Saoirse Ronan) features a ringing tone of authenticity from Nick Hornby's screenplay and director John Crowley's deft touch. An ensmeble cast that includes memorable work by Emory Cohen, Domhnall Gleeson, Julie Walters, and Jim Brodbent only heighten the experience. But this is truly Ronan's movie and she makes the transition to adult roles with a revelatory performance as a young woman torn between the Old World and a new life of American upward mobility. The performance is intelligent, affectionate, and like the movie, one of the most surprisingly moving cinematic experiences of the year.
Spotlight (November 6, 2015)
Director Tom McCarthy turns his lens to the investigative arm of The Boston Globe, and what "Spotlight" uncovered during a horrifying investigation in 2001 and 2002: the systematic cover-up and abuse of the Catholic Church in Boston, which allowed over 80 priests to molest children or worse without serious repercussion.
The muckraking is harrowing enough, and McCarthy takes an admirably authentic approach to the material with little in the way of sensationalizing the material or bogging it down with award-friendly sentimentality. The result is an ensemble piece that accumulates the combined talent into a quiet tour de force. Nobody is showing off, and thus everyone is able to convey this horrible story with the appropriate shock. Michael Keaton, Mark Ruffalo, Rachel McAdams, Liev Schreiber, John Slattery, Brian d'Arcy James, and Stanley Tucci as their erstwhile legal ally make this a riveting piece of cinema in the vein of All The President's Men and Zodiac. See it at once, and read our full review here.
The Hunger Games: Mockingjay – Part 2 (November 20, 2015)
Like Reaping Day, it's coming: the final adventure of Katniss Everdeen. While the first part of The Hunger Games: Mockingjay has already come to pass, the real grand finale is still almost a year away. In the culmination of four films and three books, Jennifer Lawrence's iconic heroine must go from figurehead of a resistance from District 13 to actual leader and warrior. This is not a game, and there is no guarantee of any lone survivor. It will be the event that all of pop culture will coalesce around. Gale or Peeta? It doesn't matter; everyone is there to see the Girl on Fire engulf a nation—and not just Panem. Read our review of Part 2 here.
Watch Mockingjay – Part 2 on Amazon.
Carol (November 20, 2015)
One of the best romantic movies of the year is also one that stands poised to get plenty of awards attention. Carol marks director Todd Haynes' latest foray into the world of post-war America after Far From Heaven and the HBO miniseries Mildred Pierce. Gorgeously shot on 16mm film, this is also Haynes' most visually impressive effort to date as it evokes a sense of desire and yearning, as felt by a young department store clerk (Rooney Mara) upon the sight of a married New York socialite named Carol (Cate Blanchett).
Adapted from Patricia Highsmith's novel The Price of Salt, the painstakingly delicate Carol has all of Haynes' tasteful hallmarks but also a sense of immediacy and verisimilitude not seen in his earlier efforts. And more crucially, Blanchett and Mara give captivating performances that illuminate a bygone age of femininity, as well as oppression since their romance is so forbidden by all those around them. This will be catnip for Oscar voters, but everyone else should be moved by the visual poetry of emotion elicited by the filmmakers and cast onscreen.
Macbeth (December 4, 2015)
This version of the Scottish play should have filmgoers ready to line up around the block, because to date this has remained one of the most difficult tragedies of the Bard for filmmakers to tackle. Despite there being a number of impressive cinematic interpretations of Romeo and Juliet, Hamlet, and even an Othello or two worth at least viewing, no filmic version of Macbeth has done justice to this yarn of ambition, hubris, and three monstrous witches who can see a wood move. But a traditionally medieval setting for this 2015 iteration promises to pay visual fealty to the original concept, and Michael Fassbender and Marion Cotillard as the Usurper King and his sanitary wife is incredibly intriguing. It more than earns a spot on this list that will not be put out. 
Youth (December 4, 2015)
A meditative and intentionally opaque musing about art, life, and the effects of aging, Youth is Paolo Sorrentino's very self-aware "testament" to the human experience. But for whatever pretensions the film might carry, it also enjoys a symphony of visual majesty captured artfully by cinematogrpaher Luca Bigazzi and a triumvirate of wonderful performances from Michael Caine, Harvey Keitel, and Jane Fonda.
All three thespians are likely up for major award consideration, and Caine is especially perfect as a modest and taciturn composer coveting heartbreaking secrets. Keitel plays his filmmaking best friend and creates a bemusing, mercurial contrast. Indeed, his performance is so loud that it's only drowned out in bombast by Fonda as the ultimate form of movie star diva. The film has a collection of other great supporting performances, including by Paul Dano, but they can only add up to a series of random, if poignant, vingettes. A lot like life.
The Big Short (December 11, 2015)
There have been a lot of movies about Wall Street lately, and it seems odd at first glance for Adam McKay to venture into that ring. But therein lies the enjoyment of a movie that so knowingly retreads ground trampled by the likes of Scorsese in an equally fourth-wall breaking manner. But rather than marveling at the decadent (and revolting) excess of the lifestyle, McKay's The Big Short is much more focused.
Mounted in the jarring contrast of handheld photography and inner-monologue shattering artifice, the film is less a morality tale than a history lesson about how the housing bubble so egregiously burst in the mid-2000s… and how Americans have allowed this fraudlence to continue to happen to this day. The movie is star studded mostly for the audience's convenience (there are a lot of characters), but the only one who gets to shine is Steve Carell. He's indeed terrific as the sole hedge fund manager with a modicum of decency left. But that and a billion dollars will get you a cup of coffee at the swaps table. Equal parts comedy and horror, the movie highlights how a nation has not learned anything while being the best educator on real boogeymen during an election season littered with fake ones.
Watch The Big Short on Amazon.
Star Wars: The Force Awakens (December 18, 2015)
Avengers and Katniss will undoubtedly be two of the biggest movie events of 2015, but Star Wars remains a cultural event unto itself. Case in point, you probably could not stand a single one of the three previous Star Wars prequels. Yet, the idea of another visit to that galaxy far, far away probably has you as giddy as C-3PO after an oil bath. This is because for whatever else, George Lucas touched into an elemental entertainment that was both infinitely fanciful and immediately iconic in 1977.
Disney is willing to bet all our fantasies of more lightsabers, more X-Wings, and definitely more Han, Luke, and Leia will have us there opening day in December. And Mickey's right. J.J. Abrams is tackling pop culture holy ground with The Force Awakens, and every geek, cinephile, and child of the last 40 years will be there to bear witness with an "Amen!"
Watch Star Wars: The Force Awakens on Amazon.
The Hateful Eight (December 25, 2015)
For a while there, it appeared that Quentin Tarantino's first full-fledged western wasn't going to happen after the screenplay leaked online (to Hans Landa with the rat!). But after a positive response to a live-reading of the script that included Tim Roth, Samuel L. Jackson, Kurt Russell, Michael Madsen, and Bruce Dern, Tarantino has decided to go ahead and film what could arguably a trilogy closer of semi-westerns leading up to the real thing.
First, Tarantino brought his Spaghetti aesthetic to Nazi Occupied France in Inglourious Basterds, and then he deep-fried it for a Southern flavor with Django Unchained. Finally, we're getting the whole enchilada along with a side of human bolognaise for The Hateful Eight, a QT version of the Wild Bunch that will be filmed in glorious 65-milimeter (and be 70mm's widest release in over 20 years!). With The Weinstein Company distributing, it likely will be released around the same time as Django. In short, this is one holiday treat that should be high on the machismo and loquacious banter from surprisingly eloquent gunmen.
Watch The Hateful Eight on Amazon.
The Revenant (December 25, 2015)
Currently, many are eagerly anticipating the premiere of Birdman later this year, but Alejandro Gonzalez Inarritu already has his next picture lined up, and it seems instantly compelling. The simple western tale of what happens to that last man left for dead, The Revenant imagines a 19th century fur trapper named Hugh Glass (Leonardo DiCaprio). When Glass is mauled by a bear and left to die in the woods by his companions, who rob his grisly body, he survives his injuries against all odds, just so he can have his vengeance. And soon, he is coming for the "friends" that left him out in the woods, including Tom Hardy, Will Poulter, and Domhnall Gleeson. They're going to wish they finished what the bear started, but we won't.
Joy (December 25, 2015)
Normally a movie about Joy Mangano, the woman who invented the miracle mop, would not be one of the most anticipated movies of any given year. But normally such a premise doesn't attract the A-list collaboration of director David O. Russell and star Jennifer Lawrence. The duo that worked together on consecutive Best Picture nominated films Silver Linings Playbook and American Hustle, which garnered both double nominations (and a win in Lawrence's case), are going for the hat trick in this Christmas Day release. Knowing Russell, they will make the story of an everyday mop into something profoundly funny, moving, and definitely entertaining. Read our review of Joy here.
***This article was originally published on Sept. 12, 2014.