Features
Best Horror Movies on Netflix: Scariest Films to Stream
Prepare to be terrified with our selection of the best horror movies on Netflix!
Editor's Note: This post is updated monthly. Bookmark this page to see what the best horror movies on Netflix are at your convenience.
Is it Halloween when you're reading this? If not we're still close enough with fall here and the month of October almost upon us! It's the time of year where we like our drinks spiced with pumpkin or apple, our flannel light, and the movies we consume scary. And lucky for you there are more than a handful of worthwhile scary movies on Netflix.
There is nothing quite as fun as embracing the spooky, the creepy, the scary, and things that go bump in the night. Thankfully we have horror movies to help us down these paths. If you ever find yourself in need of a thrill or a chill, check out some of the best horror movies on Netflix, we've gathered here.
Enjoy your tricks and treats.
Looking for the best horror movies on Netflix UK? Click here!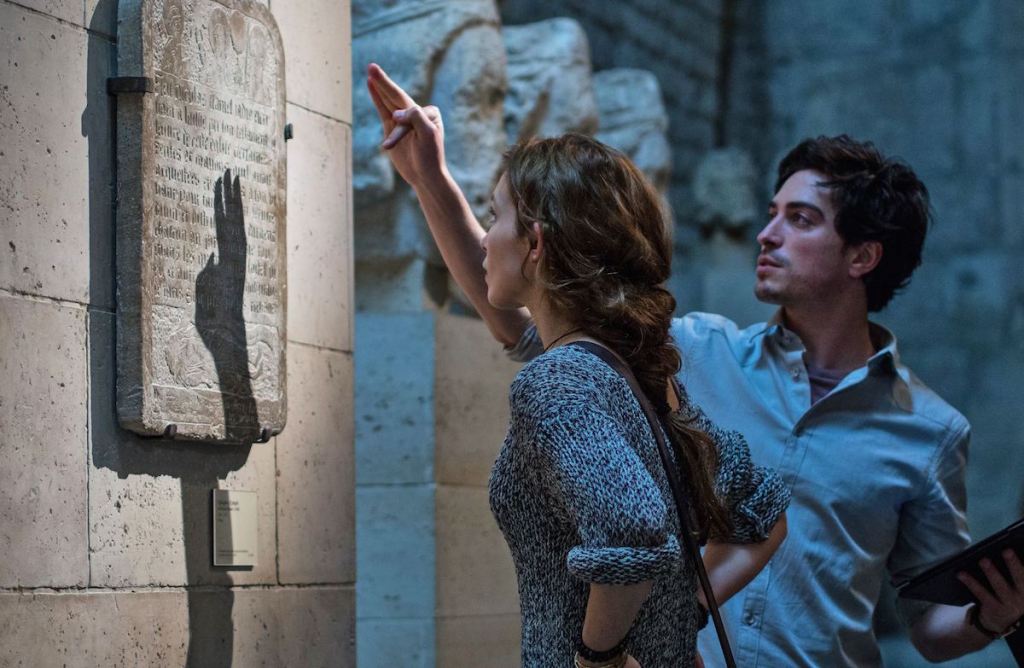 As Above, So Below
We know what you might be thinking: a found footage horror movie? Yes, this was one of the later adherents to a genre craze that got run into the ground during the 2000s and early 2010s. However, As Above, So Below is the rare thing: effectively creepy. With a crackerjack premise about the real Catacombs of Paris being a secret gateway to Hell, the film casts an energetic Perdita Weeks as a modern day Indiana Jones in a Go-Pro helmet. She and her colleagues make the unwise choice to go off the tourist-guided path in the catacombs, which is home to the remains of more than 6 million people who died between the early middle ages and 18th century.
But once deep below the City of Lights, the film's dwindling protagonists find themselves crawling beneath a wall with the words "Abandon all Hope Ye Who Enter." And things just get bleak from there. This is a ghoulish good-time for those who are willing to indulge in the gimmick storytelling.
Apostle
Apostle comes from acclaimed The Raid director Gareth Evans and is his take on the horror genre. Spoiler alert: it's a good one.
Dan Stevens stars as Thomas Richardson, a British man in the early 1900s who must rescue his sister, Jennifer, from the clutches of a murderous cult. Thomas successfully infiltrates the cult led by the charismatic Malcom Howe (Michael Sheen) and begins to ingratiate himself with the strange folks obsessed with bloodletting. Thomas soon comes to find that the object of the cult's religious fervor may be more real than he'd prefer.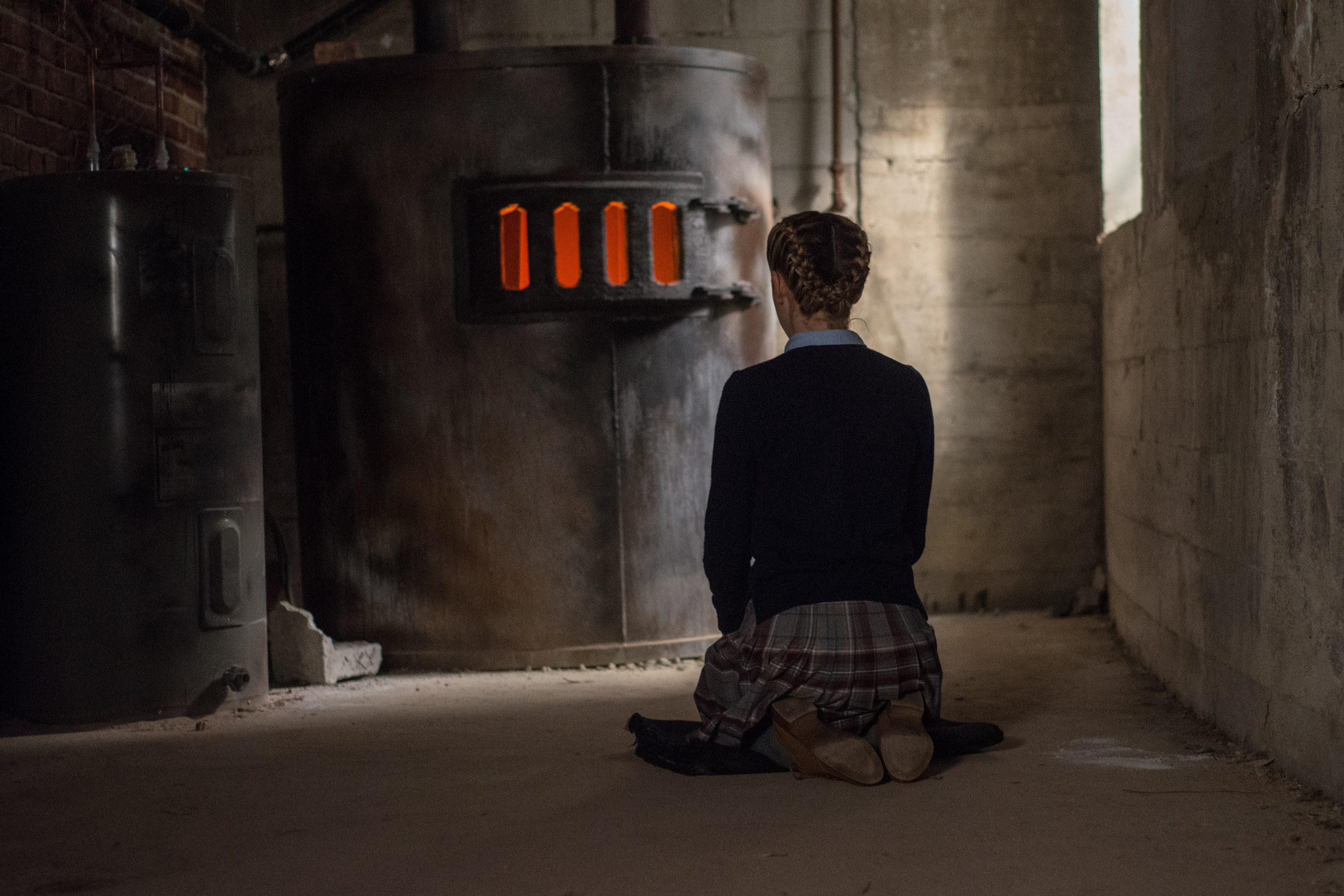 The Blackcoat's Daughter
Some kids dream about being left overnight or even a week at certain locations to play, like say a mall or a Chuck E. Cheese. One place that no one wants to be left alone in, however, is a Catholic boarding school.
That's the situation that Rose (Lucy Boynton) and Kat (Kiernan Shipka) find themselves in in the atmospheric and creepy The Blackcoat's Daughter. When Rose and Kat's parents are unable to pick them up for winter break, the two are forced to spend the week at their dingy Catholic boarding school. If that weren't bad enough, Rose fears that she may be pregnant…oh, and the nuns might all be Satanists.
The Blackcoat's Daughter is an excellent debut directorial outing from Oz Perkins and another step on the right horror path for scream queens Shipka and Emma Roberts.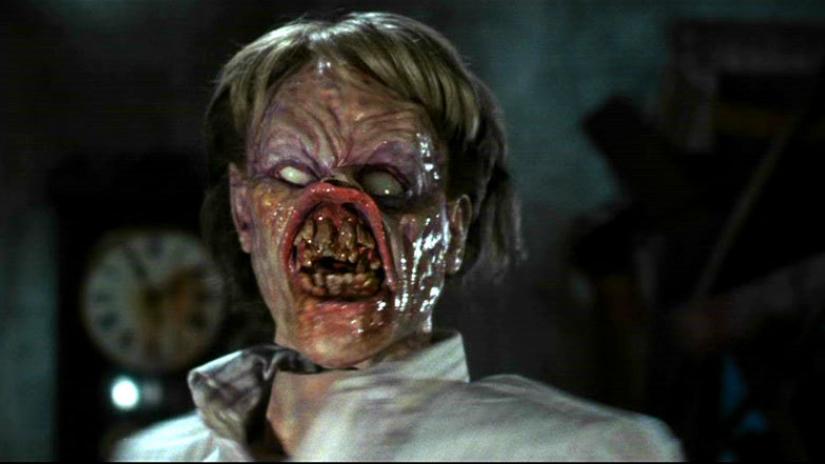 The Evil Dead
1981's The Evil Dead is nothing less than one of the biggest success stories in horror movie history.
Written and directed on a shoestring budget by Sam Raimi, The Evil Dead uses traditional horror tropes to its great advantage, creating a scary, funny, and almost inconceivably bloody story about five college students who encounter some trouble in a cabin in the middle of the woods. That trouble includes the unwitting release of a legion of demons upon the world.
The Evil Dead rightfully made stars of its creator and lead Bruce Campbell. It was also the jumping off point for a successful franchise that includes two sequels, a remake, a TV show, and more.
Gerald's Game
We are living in a renaissance for Stephen King adaptations. But while there have been many killer clowns and hat-wearing fiends getting major attention at the multiplexes, the best King movie in perhaps decades is Mike Flanagan's underrated Gerald's Game. Cleverly adapted from what has been described as one of King's worst stories, Gerald's Game improves on its source material when it imagines a middle-aged woman (Carla Gugino) placed in a terrifying survival situation after her husband (Bruce Greenwood) dies of a heart attack during a sex game.
Handcuffed to a bed in their remote cabin in the woods, Gugino's Jessie must face the fact no one is coming to save her in the next week… more than enough time to die of dehydration or the wolf prowling about. Thus the specter of death hovers over the whole movie, seemingly literally with a monstrous shade emerging from the shadows to bedevil Jessie each night. A trenchant character study that frees Gugino to show a wide range of terror, determination, and finally horrifying desperation, the movie delves into the shadows of a woman haunted by trauma and demons almost as scary as her current situation. Almost.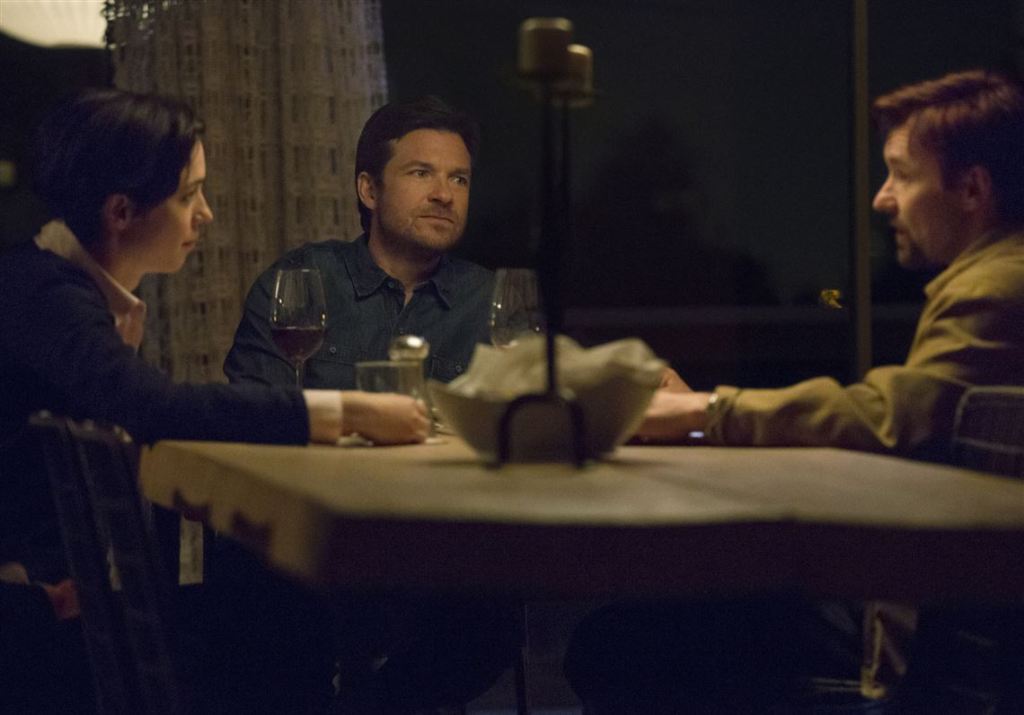 The Gift
Who knew Joel Edgerton had it in him?
The Gift is the Australian actor's writing and directing debut and it doesn't disappoint. Edgerton stars as Gordon "Gordo" Mosely. He's a nice enough middle-aged man if a little "off." One day while shopping he runs into an old high school classmate Simon (Jason Bateman) and his wife Robyn (Rebecca Hall). After their brief encounter, Gordo takes it upon himself to start dropping off little gifts to Simon and Robyn's home. Robyn sees no problem with it at first. But Simon becomes disturbed, perhaps because of the unique past Simon and Gordo share.
Many horror movies understand there must be a twist of some sort or at the very least an unexpected third act. Even still The Gift's third act switch up is particularly devastating because it's so mundane and logical. The Gift ends up being an emotional drama disguised as horror.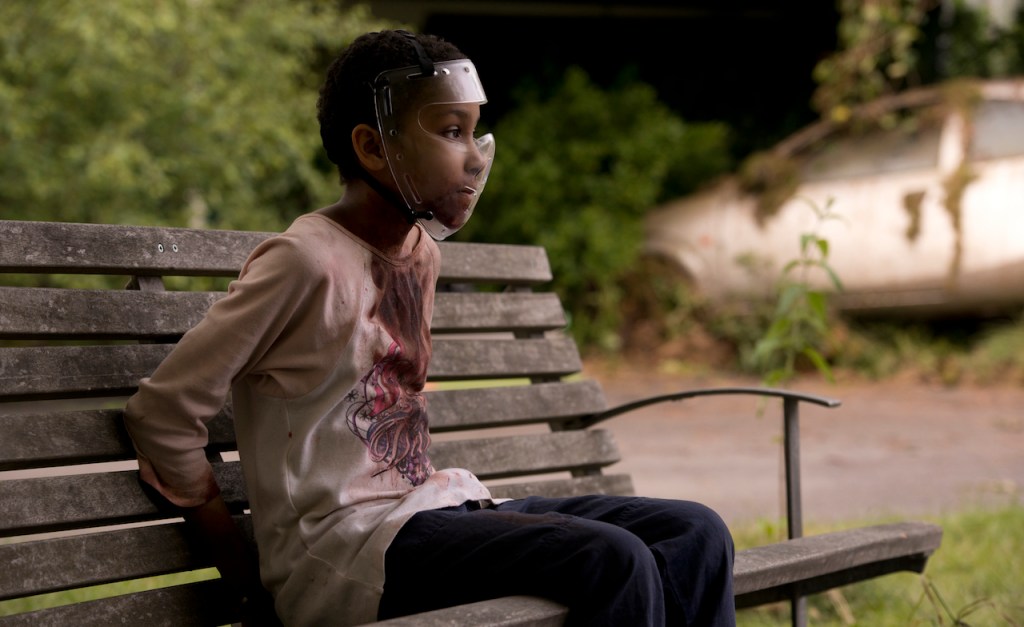 The Girl with All the Gifts
Just when you thought there was nothing left to be done with the zombie genre, in comes a shocking and original idea… one that has sadly grown only more scary in 2020 with regards to The Girl with All the Gifts. A brilliant little indie from Colm McCarthy, this underrated gem imagines a zombie apocalypse as something closer to a viral pandemic that lasts for generations…. and one where a vaccine is always just out of reach.
Thus enters the class of Helen Justineau (Gemma Arterton). Years after a fungal infection ravaged the planet, turning the infected into "hungries" (breathing zombies), their offspring have shown a creepy ability to retain the ability to think, learn, and love… even as they crave living flesh.
Hence the students in Helen's class, including her favorite Melanie (Sennia Nanua). The child is special… too much so when it's believed her biology could create a vaccine that would spare anymore humans turning "hungry." But to harvest her body, the military will drag Helen and Melanie through an urban hellscape which has reduced London to an abandoned refuge for Hungries and feral children who likewise hunt uninfected humans for food.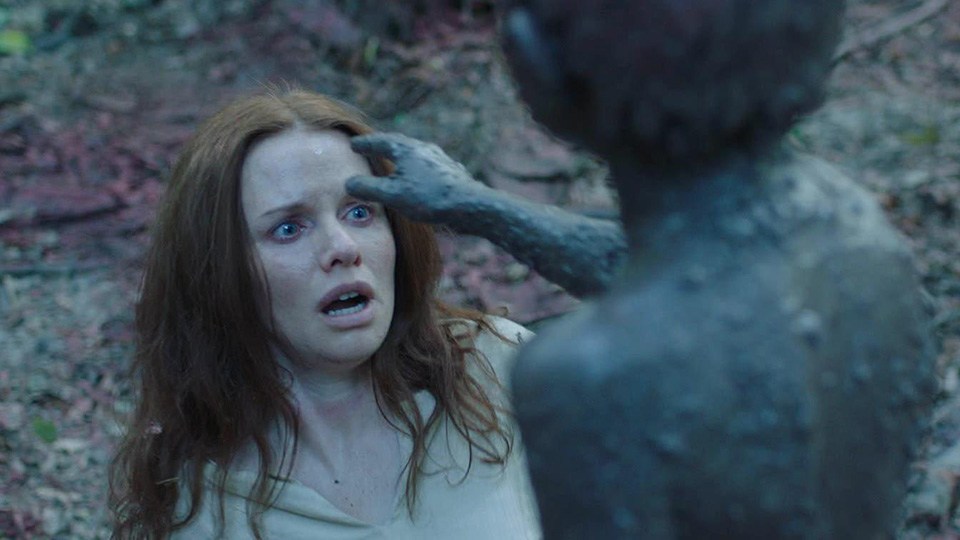 The Golem
The Golem is such an awesome monster from Jewish mythology that it's hard to believe they don't make more movies about him. Well now they have. The Golem isn't a straight-up remake of the 1915 movie of the same name so much as it is the next step in the evolution of this grim mythological beast.
During the outbreak of a plague, Hanna (Hani Furstenberg) will do whatever it takes to defend her community from outside invaders. Unfortunately, and in true fairy tale fashion, the creature she conjures up to defend her community quickly develops a murderous mind of its own.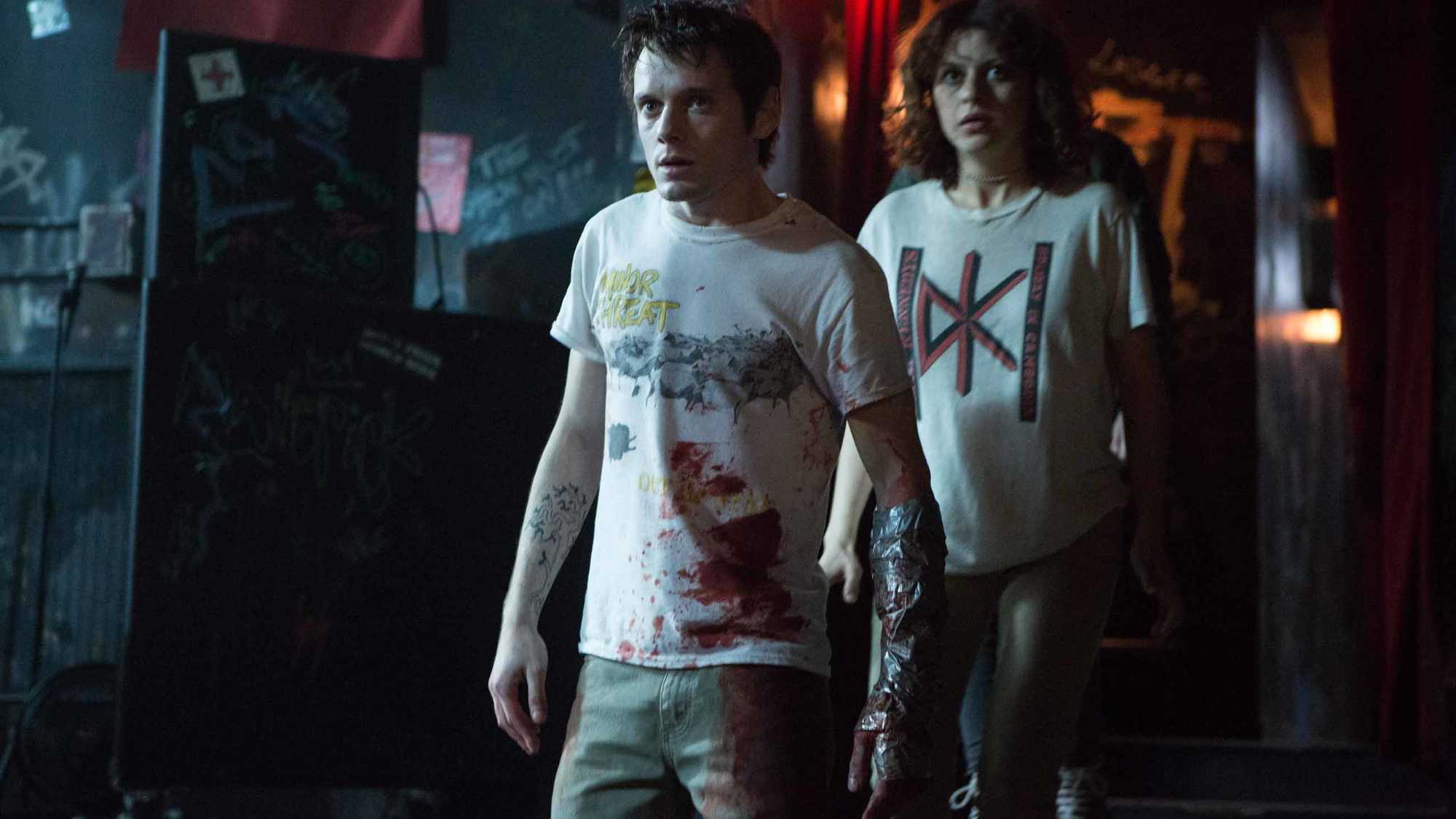 Green Room
Green Room is a shockingly conventional horror movie despite not having all of the elements we traditionally associate with them. You won't find any monsters or the presence of the supernatural in Green Room.
Instead all monsters are replaced by vengeful neo-Nazis and the haunted house is replaced by a skinhead punk music club in the middle of nowhere in the Oregon woods. The band, The Aint Rights, led by bassist Pat (Anton Yelchin) are locked in the green room of a club after witnessing a murder and must fight their way out.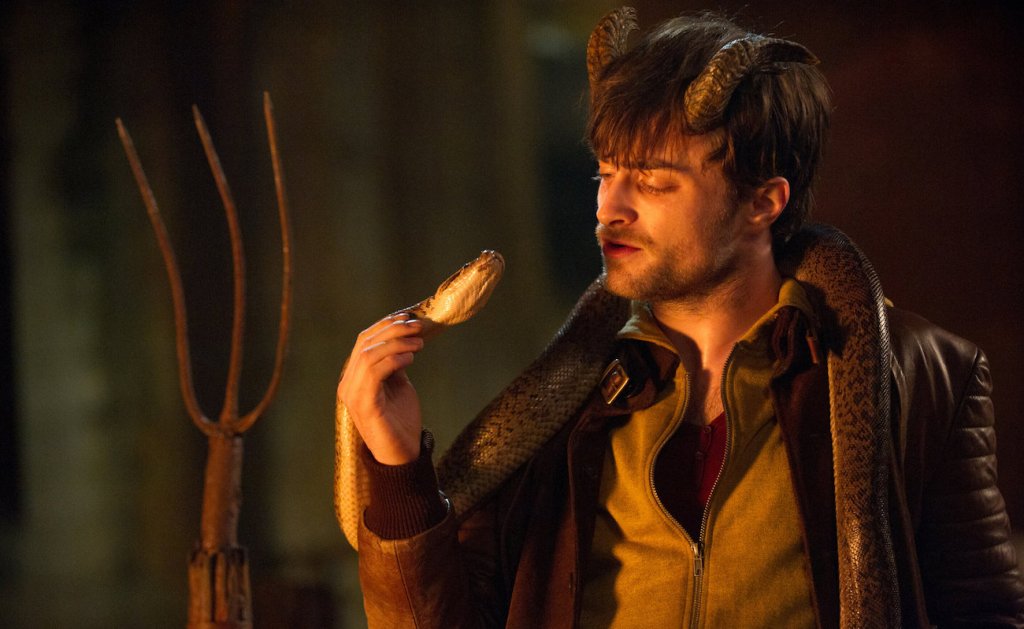 Horns
A horror vintage for a distinctly acquired taste, Alexandre Aja's Horns is a bizarre fairy tale for adults. As much a revenge fable as a typical chiller, this movie which put "Harry Potter in Devil Horns" is actually something of a grim love story based on a novel by Joe Hill.
Daniel Radcliffe plays Ig Perrish, an outcast in his local community who wants nothing more than to forever be by the side of his lifelong love Merrin (Juno Temple). After her brutal unsolved murder prevents that, Ig swears he'd sell his soul to get revenge.
Funny thing is the day after he makes such a proclamation, horns begin growing from his forehead. The greater they grow, the easier it is to get sinners around him to confess their most hidden shames, and indulge in others. But with the clock ticking before he becomes a full-fledged demon, and his soul is presumably claimed by Beelzebub, there is only a narrow window before he can get revenge while raising a little hell.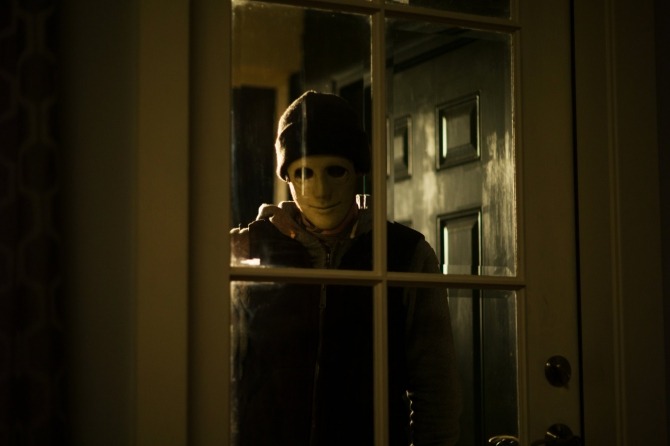 Hush
In his follow-up to the cult classic Oculus, Mike Flanagan makes one of the more clever horror movies on this list. Hush is a thrilling game of cat-and-mouse within the typical nightmare of a home invasion, yet it also turns conventions of that familiar terror on its head.
For instance, the savvy angle about this movie is Kate Siegel (who co-wrote the movie with Flanagan) plays Maddie, a deaf and mute woman living in the woods alone. Like Audrey Hepburn's blind woman from the progenitor of home invasion stories, Wait Until Dark (1967), Maddie is completely isolated when she is marked for death by a menacing monster in human flesh.
Like the masked villains of so many more generic home invasion movies (I'm looking square at you, Strangers), John Gallagher Jr.'s "Man" wears a mask as he sneaks into her house. However, the functions of this story are laid bare since we actually keep an eye on what the "Man" is doing at all times, and how he is getting or not getting into the house in any given scene. He isn't aided by filmmakers who've given him faux-supernatural and omnipotent abilities like other versions of these stories, and he's not an "Other;" he's a man who does take his mask off, and his lust for murder is not so much fetishized as shown for the repulsive behavior that it is. And still, Maddie proves to be both resourceful and painfully ill-equipped to take him on in this tense battle of wills.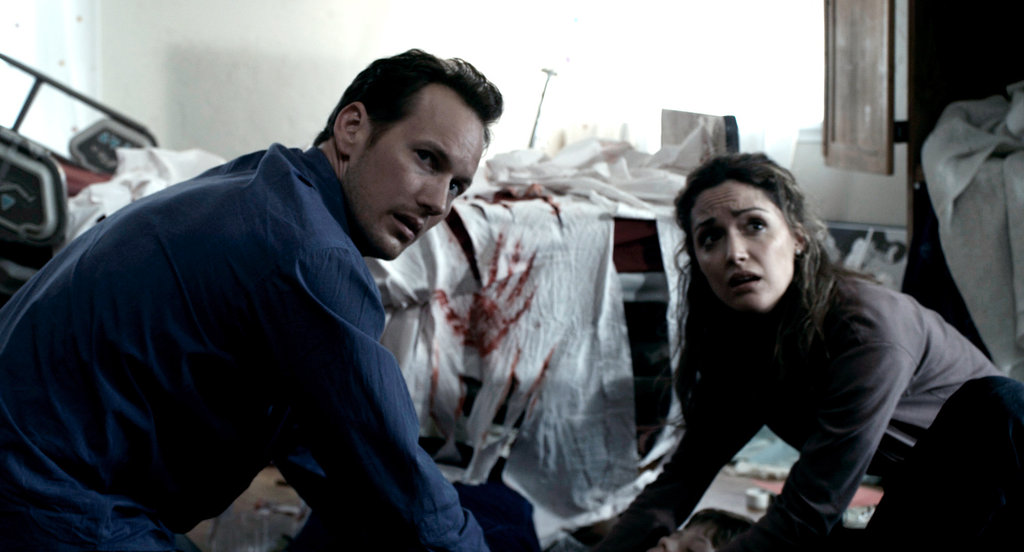 Insidious
Insidious is the start of a multi-film horror franchise and a pretty good one at that. Patrick Wilson and Rose Byrne star as a married couple who move into a new home with their three kids. Shortly after they move in, their son Dalton is drawn to a shadow in the attic and then falls into a mysterious coma from which they can't wake him.
It's at this point that the Lamberts do what horror fans always yell at characters to do: they move out of the damn house! Little do they know, however, that some hauntings go beyond mere domiciles.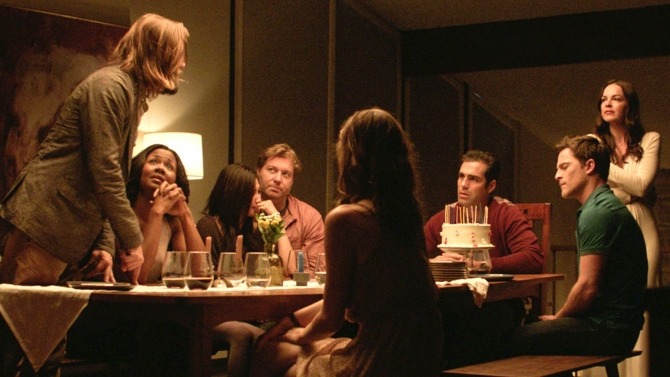 The Invitation
Seeing your ex is always uncomfortable, but imagine if your ex-wife invited you to a dinner party with her new husband? That is just about the least creepy thing in this taut thriller nestled in the Hollywood Hills.
Indeed, in The Invitation Logan Marshall-Green's Will is invited by his estranged wife (Tammy Blanchard) for dinner with her new hubby David (Michael Huisman of Game of Thrones). David apparently wanted to extend the bread-breaking offer personally since he has something he wants to invite both Will and all his other guests into joining. And it isn't a game of Scrabble…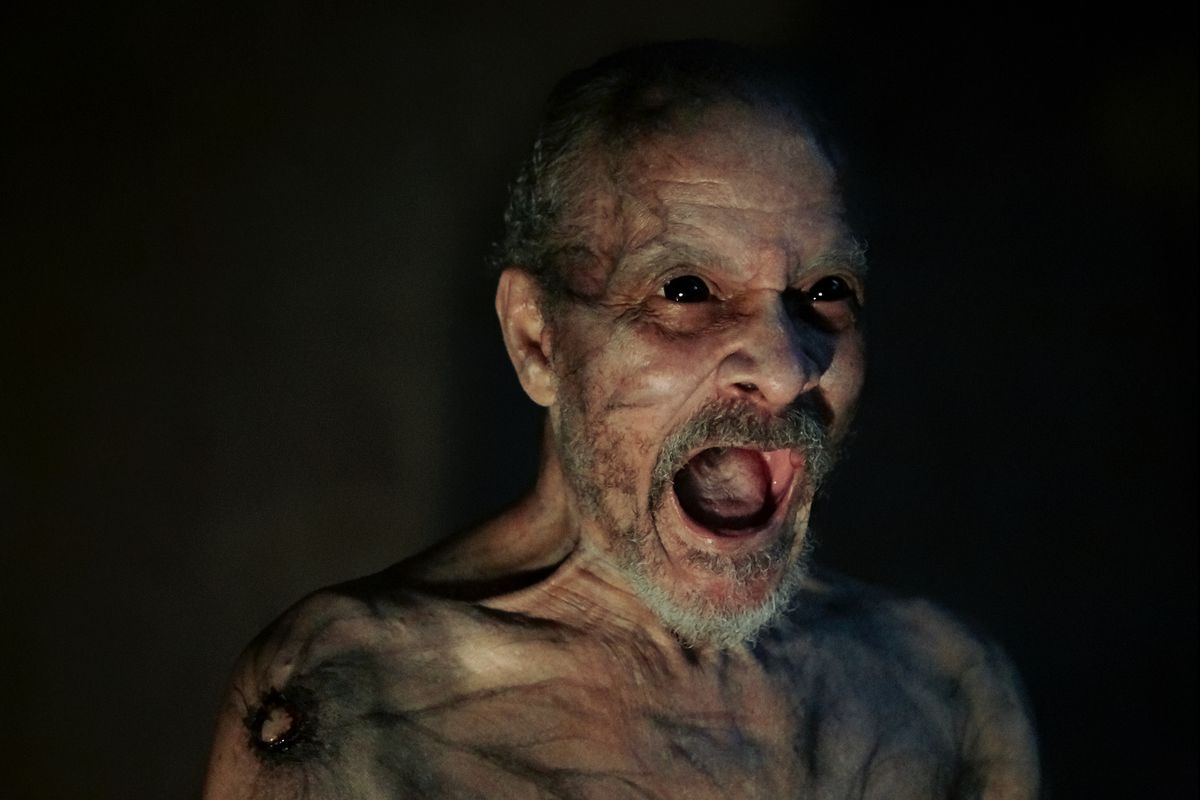 It Comes at Night
Surviving the apocalypse comes with a certain amount of questions. For starters, what do you do after you survive a global pandemic thanks to your secluded cabin in the woods…and then someone comes knocking? That's the situation that the family consisting of Paul (Joel Edgerton), Sarah (Carmen Ejogo), and Travis (Kelvin Harrison Jr.) find themselves in in It Comes at Night.
When Paul and his family come across another family in the woods seeking shelter and water, they hesitantly welcome them in. But this soon proves to be a dangerous decision. Having guests in the real world is annoying enough to deal with and it only becomes harder when you suspect that any one of them could be sick with a highly-contagious, utterly fatal illness.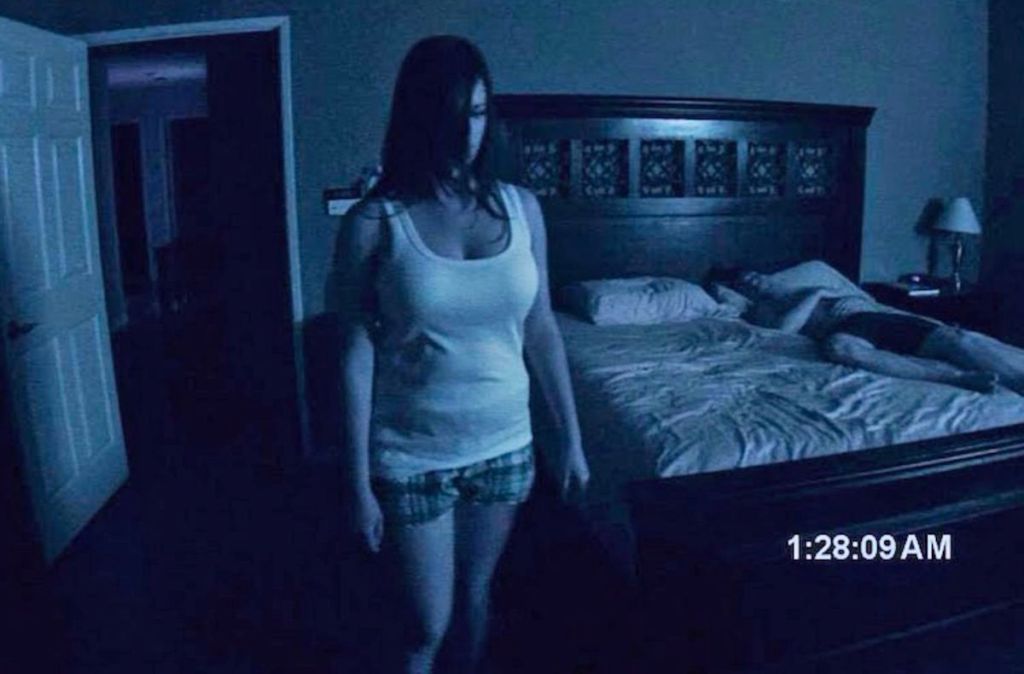 Paranormal Activity
Ignore the sequels. Yes, you know they're bad and we know they're bad. But long before "the Ghost Dimension" (whatever the hell that means), there was this eerie surprise hit that started it all. A movie which was estimated to be the most profitable movie of all time in its day–earning $193.4 million worldwide on a budget of $15,000–Paranormal Activity put Blumhouse Productions on the map and is still a supremely affecting piece of atmosphere.
Presented as the true story of a young, and not wholly likable, couple (Katie Featherston and Micah Sloat), the film follows the pair as they attempt to document the bumps they're hearing in the house at night–only to discover a demonic presence and some repressed memories for one party. A still brilliant exercise in sound design, tension, and the uncanny ability to trick audiences into believing what they're seeing is actually happening, this remains the best found footage horror movie ever made.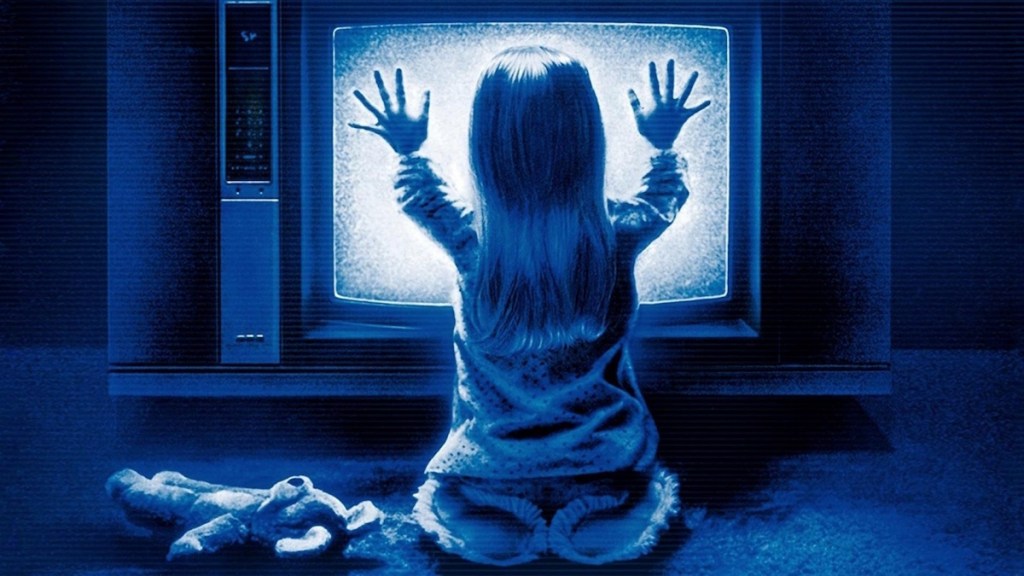 Poltergeist
Before there was Insidious, The Conjuring, or a myriad of other "suburban family vs. haunted house" movies, there was Poltergeist. Taking ghost stories out of the Gothic setting of ancient castles or decrepit mansions and hotels, Poltergeist moved the spirits into the middle class American heartland of the 1980s. With a smart screenplay by no less than Steven Spielberg (and, according to some, his ghost direction), Poltergeist finds the Freeling family privy to a disquieting fact about their new home: It's built on top of a cemetery!
You probably know the story, and if you don't you can guess it after decades of copycats that followed, but this special effects-laden spectacle still holds up, especially as a thriller that can be enjoyed by the whole family. Fair warning though, if your kids have a tree outside their window or a clown doll under their bed, we don't take responsibility for the years of therapy bills this may inflict!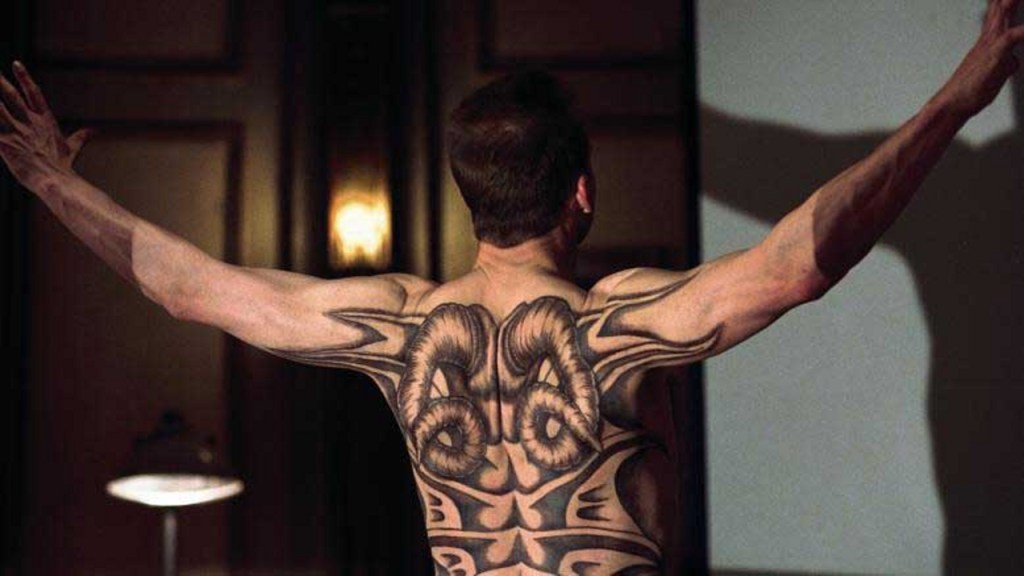 Red Dragon
The often overlooked other child of the Hannibal Lecter movie family, Red Dragon is no The Silence of the Lambs, no matter how much it wishes it was. Nor is it as visually evocative or luscious as Ridley Scott's decadent Hannibal. Nevertheless, we find this prequel to both films to be at least worthy of association with the former, and ultimately more satisfying than the latter. A definite attempt to reshape Thomas Harris' first novel to feature the Lecter character into a Silence of the Lambs clone, Red Dragon still has quite a bit to enjoy.
At the top of the list is of course Sir Anthony Hopkins as Hannibal for the third and final time. Definitely his hammiest iteration of the character, even a campy Hopkins is impossible to resist given the not-so-good doctor's droll wit or distinct taste palate. Director Brett Ratner's framing around Lecter is competent enough, and he wisely gets a superb supporting cast who can overwhelm any shortcomings.
Edward Norton is a compelling lead FBI detective; Philip Seymour Hoffman is delightfully repellent as a tabloid journalist who suffers a terrifying fate; and Ralph Fiennes roars as the serial killer who inflicts that fate on Hoffman. It may be no Manhunter–Michael Mann's first adaptation of the source novel–but Red Dragon's the one on Netflix. So love the one you're with!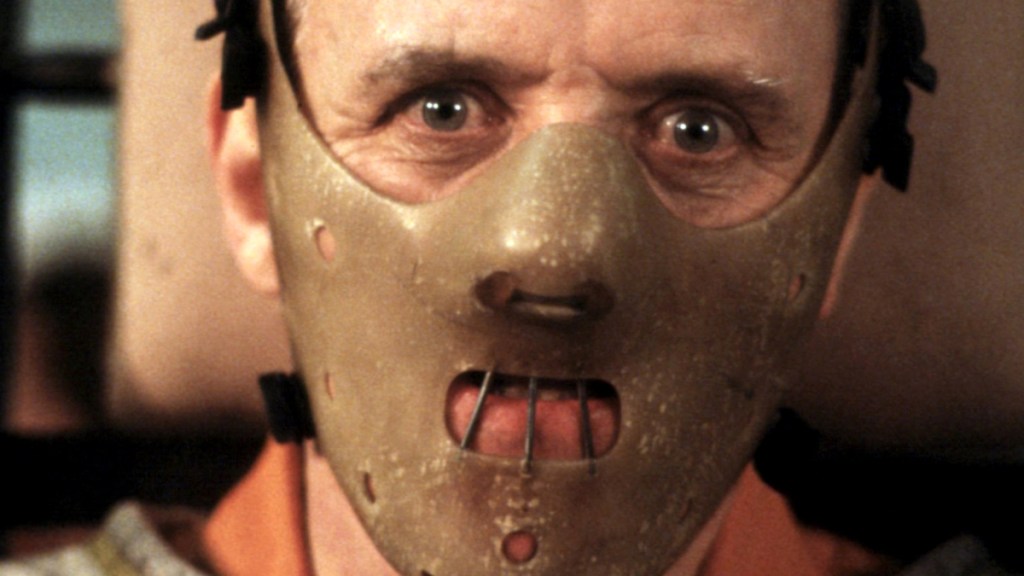 The Silence of the Lambs
If you are only going to watch one Hannibal Lecter movie, this is the all-time masterpiece which remains the sole horror movie to win an Oscar for Best Picture. An absolutely gripping thriller even 30 years later, Jonathan Demme's movie is an all-time great because of stellar performances and a sharp screenplay told by an even sharper eye.
Here is the movie that kicked off the serial killer craze in Hollywood during the '90s. Yet more than the gory details, what lingers in the mind are little things like an opening sequence that introduces Clarice Starling (Jodie Foster) as the lone woman on an elevator full of FBI ubermensches, or the way Anthony Hopkins breaks his unrelenting stare to mispronounce "Chianti" with dripping disdain for the Yokel sent to interview him. Every facet of this movie works, and thus it hasn't aged a day. We do recommend watching it with a side of fava beans, though.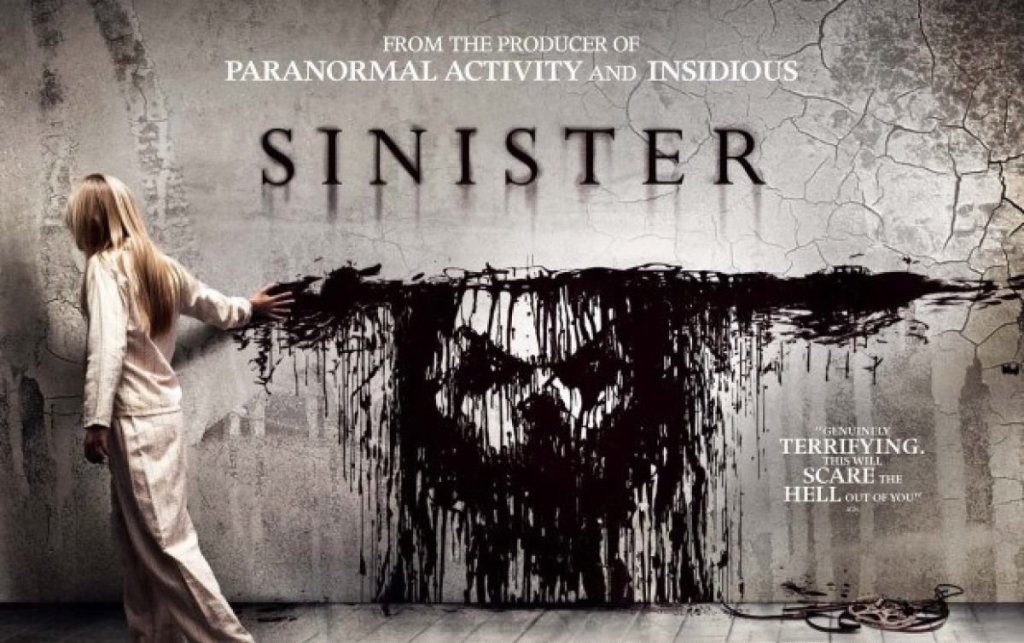 Sinister
One of the better Blumhouse chillers to come out of the 2010s, Sinister is the case of a brilliant elevator pitch meeting a superior pair of talents in director Scott Derrickson and star Ethan Hawke to bring it to life.
The setup of the movie is simple: There is a pagan demon god who will consume the soul of any nearby children whenever someone sees him. And not just him, but recreations of his image on walls. And wouldn't you know it, true crime journalist Ellison (Hawke) just moved into a house with an attic full of home movies stuffed to the gills with Bughuul. And Ellison's daughter is right downstairs. Uh oh.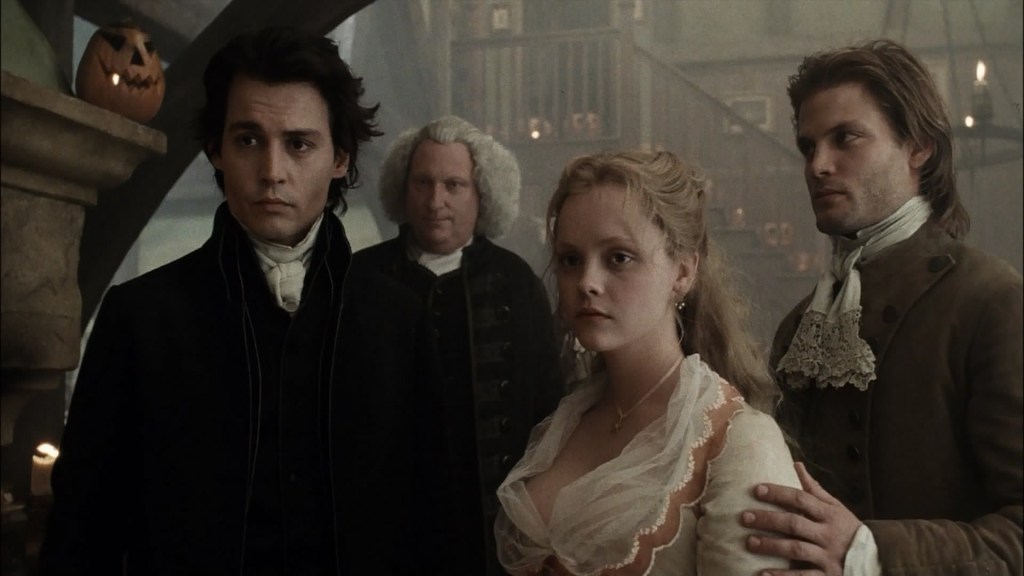 Sleepy Hollow
As much a comedy as a horror film, Tim Burton's Sleepy Hollow should always be on the table when discussing October viewing options. After all, this demented reimagining of Washington Irving's classic short story, "The Legend of Sleepy Hollow," never forgets the selling point is to have them rolling in the aisles. And more than a few heads do just that.
As a film with the most varied and imaginative uses of decapitation, Sleepy Hollow cuts a bloody path across Upstate New York. In fact, despite its American setting, we might as well confess what Sleepy Hollow really is: a modern version of a Hammer horror movie.
Burton incorporates all of his favorite tropes here: The intentionally stuffy faux-British acting (even though all the characters are of Dutch descent); the exaggerated and formal clothing; more than a few heaving bosoms; and lots and lots of gore. This film is so perfectly macabre and gleefully grotesque that you might even be forgiven for not noticing at first glance how dryly funny and deadpan a place this Sleepy Hollow tends to be.
Splice
What if Dr. Frankenstein banged his monster? That is just one of several creepy elements to Splice, a weird psychosexual sci-fi/horror hybrid. Directed by Vincenzo Natali and starring Adrien Brody and Sarah Polley as the world's worst scientists, Splice follows two not-so-smart doctors who attempt to play God by creating an entire new species of creature they name Dren (Delphine Chanéac).
At first a computer-generated child with alien eyes and a roping tail, Dren soon grows from girl to young woman, seducer to… well, something even more unexpected. Weird, unpleasant, and ultimately unshakable like that one bad dream, Splice plays with ideas of identity, gender, and parenthood.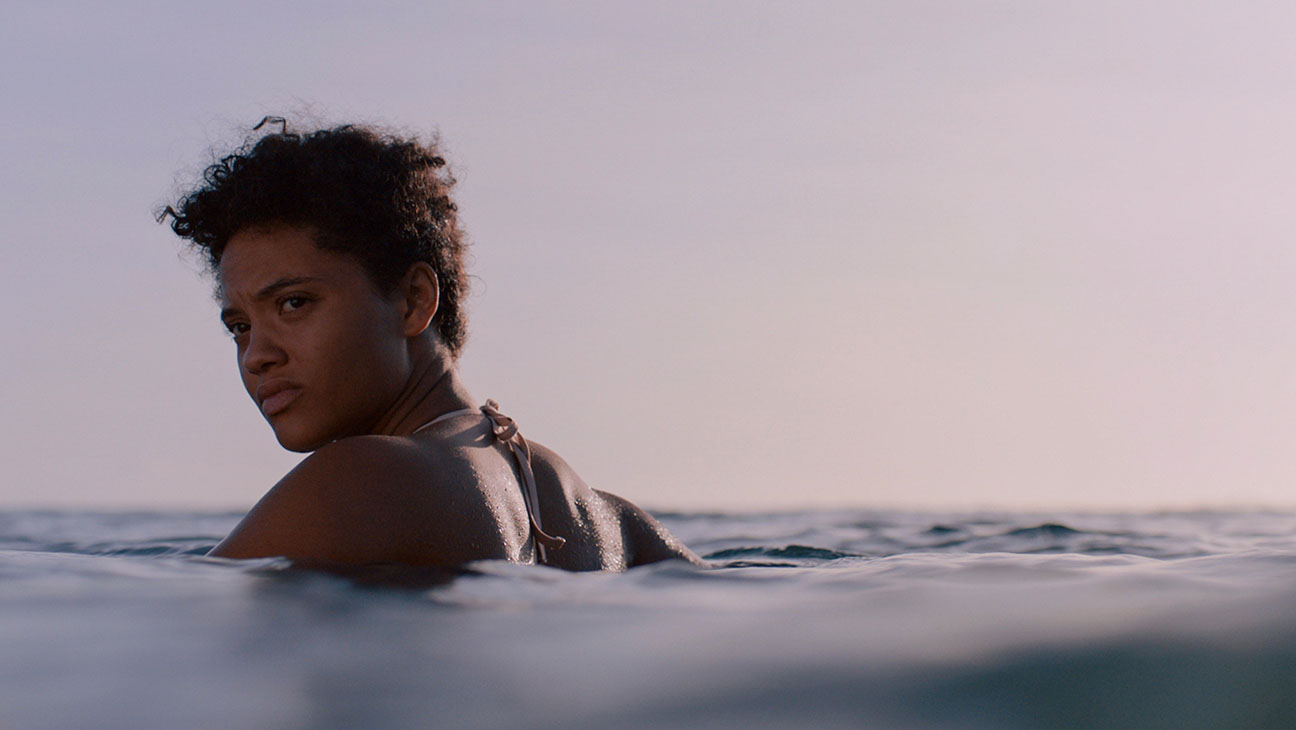 Sweetheart
Don't let the name fool you, Sweetheart is very much a horror movie. What kind of horror movie, you ask? Well, after a boat sinks during a storm, young Jennifer Remming (Kiersey Clemons) is the only survivor. She washes ashore a small island and gets to work burying her friends, creating shelter, and foraging for food. You know: deserted island stuff.
Soon, however, Jenn will come to find that the island is not as deserted as she previously thought. There's something out there – something big, dangerous, and hungry. Sweetheart is like Castaway meets Predator and it's another indie horror hit for Blumhouse.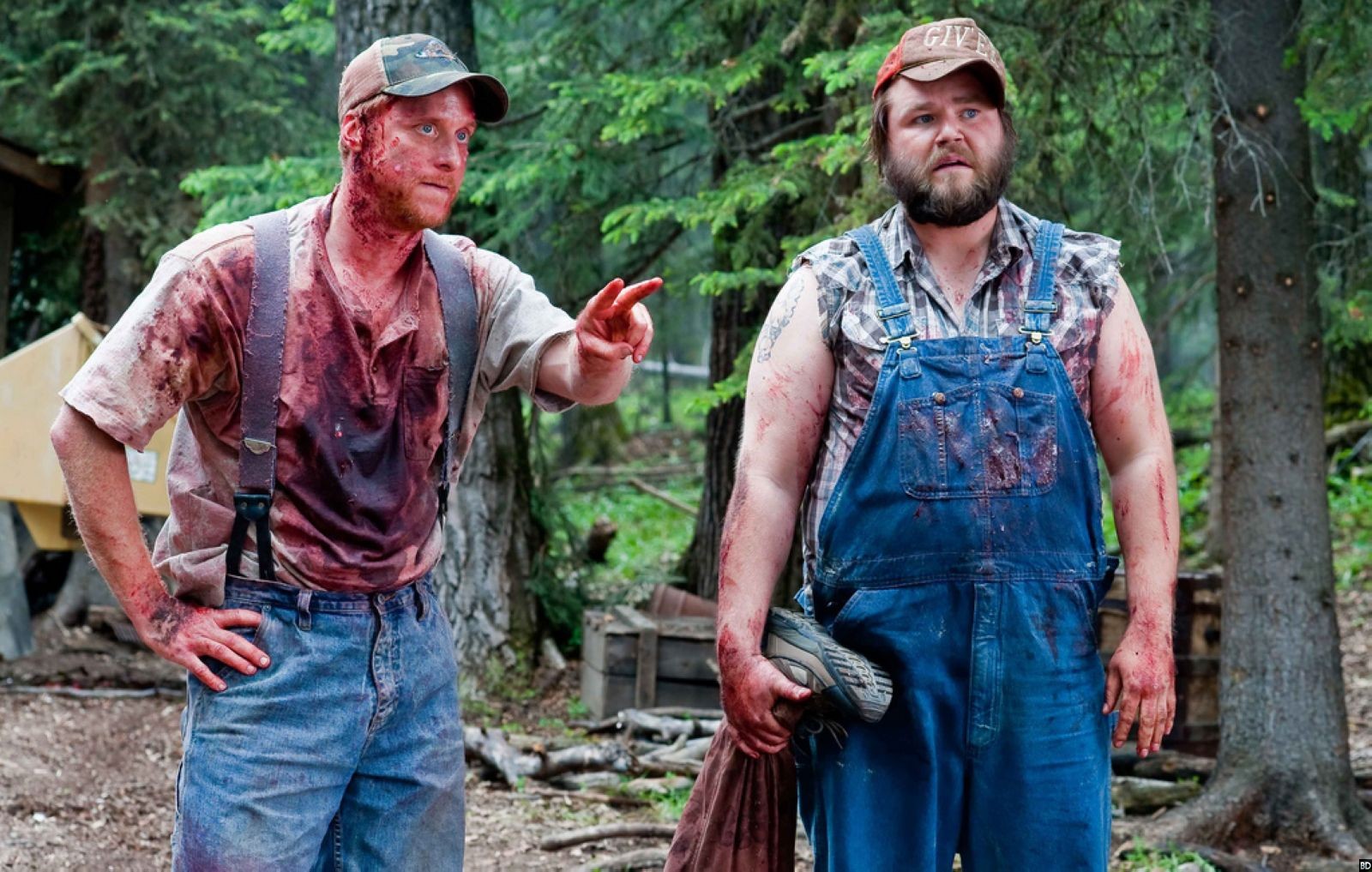 Tucker and Dale vs. Evil
Tucker and Dale vs. Evil is a fantastic little satire on the horror genre that, in a similar fashion to Scream, is packed with laughs, gore, and a bit of a message. When a group of preppy college students head out to the backwoods for a camping trip, they stumble upon two good-natured good ol' boys that they mistake for homicidal hillbillies.
Their quick, off-the-mark judgment of Tucker and Dale lead to these snobs getting themselves into sticky, often bloody, and hilariously over-the-top situations. Tucker and Dale vs. Evil rides a one-joke premise to successful heights and teaches audiences to not judge a book by its cover.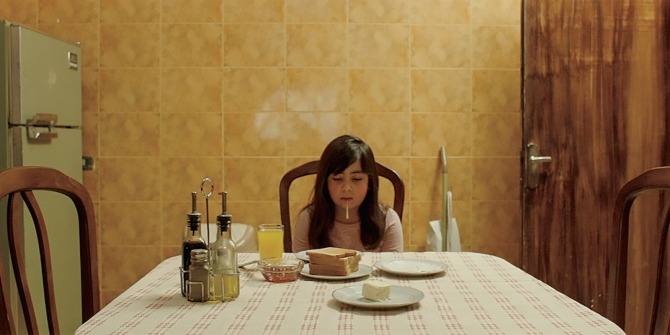 Under the Shadow
This 2016 effort could not possibly be more timely as it sympathizes, and terrorizes, an Iranian single mother and child in 1980s Tehran. Like a draconian travel ban, Shideh (Narges Rashidi) and her son Dorsa (Avin Manshadi) are malevolently targeted by a force of supreme evil.
This occurs after Dorsa's father, a doctor, is called away to serve the Iranian army in post-revolution and war-torn Iran. In his absence evil seeps in… as does a quality horror movie with heightened emotional weight.
Underworld
No one is going to mistake Underworld for high art. That obvious fact makes the lofty pretensions of these movies all the more endearing. With a cast of high-minded British theatrical actors, many trained in the Royal Shakespeare Company, at least the early movies in this Gothic horror/action mash-up series were overflowing with histrionic self-importance and grandiosity.
Take the first and best in the series. In the margins you have Bill Nighy and Michael Sheen portraying the patriarchs of warring factions of vampires and werewolves, and a love story caught between their violence that' shamelessly modeled on Romeo and Juliet. It's ridiculous, especially with Scott Speedman playing one party. But when the other is the oft-underrated Kate Beckinsale it doesn't matter.
The movie's bombast becomes the movie's first virtue, and Len Wiseman's penchant for glossy slick visuals, which would look at home in the sexiest Eurotrash graphic novel at the bookstore, is its other. Combined they make this a guilty good time. Though we recommend not venturing past the second or third movie.