Features
Best Geeky TV Shows and Movies to Stream Online
Finding the geekiest streaming movies and TV shows are easy using Caavo's search. We have some suggestions...
Editor's note: This article is sponsored by Caavo. Illustration by Hannah Kneisley.
Streaming platforms can be overwhelming when you consider the vast amount of entertainment choices at our fingertips. Too much choice can lead to option paralysis, where the mind is frozen by information overload. It can all feel a bit impersonal too, compared to the days when your DVD or VHS collections were perfectly organized to your tastes. Now your favorite films and shows are scattered across dozens of platforms, accessible only on remotes and controllers that routinely get lost in your living room.
The solution is a new product called Caavo, which is designed to put all of your content in one convenient place. The hardware acts as a single control center for your entertainment system, allowing just one remote to operate all of your streaming apps and devices. After testing the system out, the standout feature is Caavo's search function. Using the remote's voice command, you can say the name of any actor, movie, TV show, or video and Caavo's Control Center will display relevant results across all your subscriptions and services, even on YouTube and across the internet. 
Caavo can also personalize streaming for you in a way that goes far beyond Netflix's recommendations. You can receive recommendations based on your tastes, mood, and prefered programming. You can also create your own playlists to share with friends, or view influencer playlists from actors and filmmakers. It's like a personalized TV Guide. And the best part? If you lose your remote between the cushions, under the couch, or inside the recliner, you can tap the power button on the top of the box and it will make a noise that locates your remote. Technology is wonderful. 
To help get you acclimated to these features, we curated our own list of the geekiest things you can stream right now using Caavo.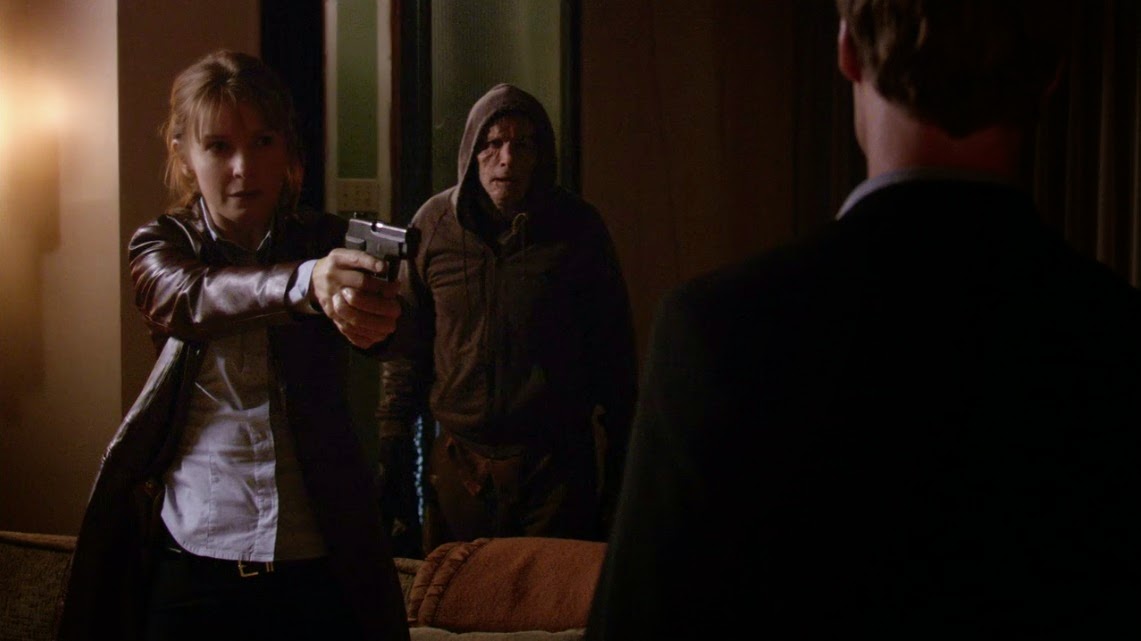 The 4400
Available on: Netflix
USA Network's The 4400 had one of the cooler sci-fi premises on television. In the pilot episode, a ball of light mysteriously appears over the mountains of Washington and promptly deposits 4400 previously missing people back to Earth.
further reading: The Best Sci-Fi Movies on Netflix
The 4400 have been missing from various time periods dating back to 1936 and none of them have aged. The 4400 was technically cut short four seasons in but there are still 44 excellent episodes on Netflix for your viewing pleasure. Also you get to check out recent Oscar winner Mahershala Ali in an early role.
Ascension
Available on: Netflix
Syfy may have lost some of its credibility when it insisted on spelling its network name like a LOLcat, but Ascension is the real deal.
This is the kind of syfy sci-fi drama for people who want an ever-shifting mystery full of twists to chase down each episode.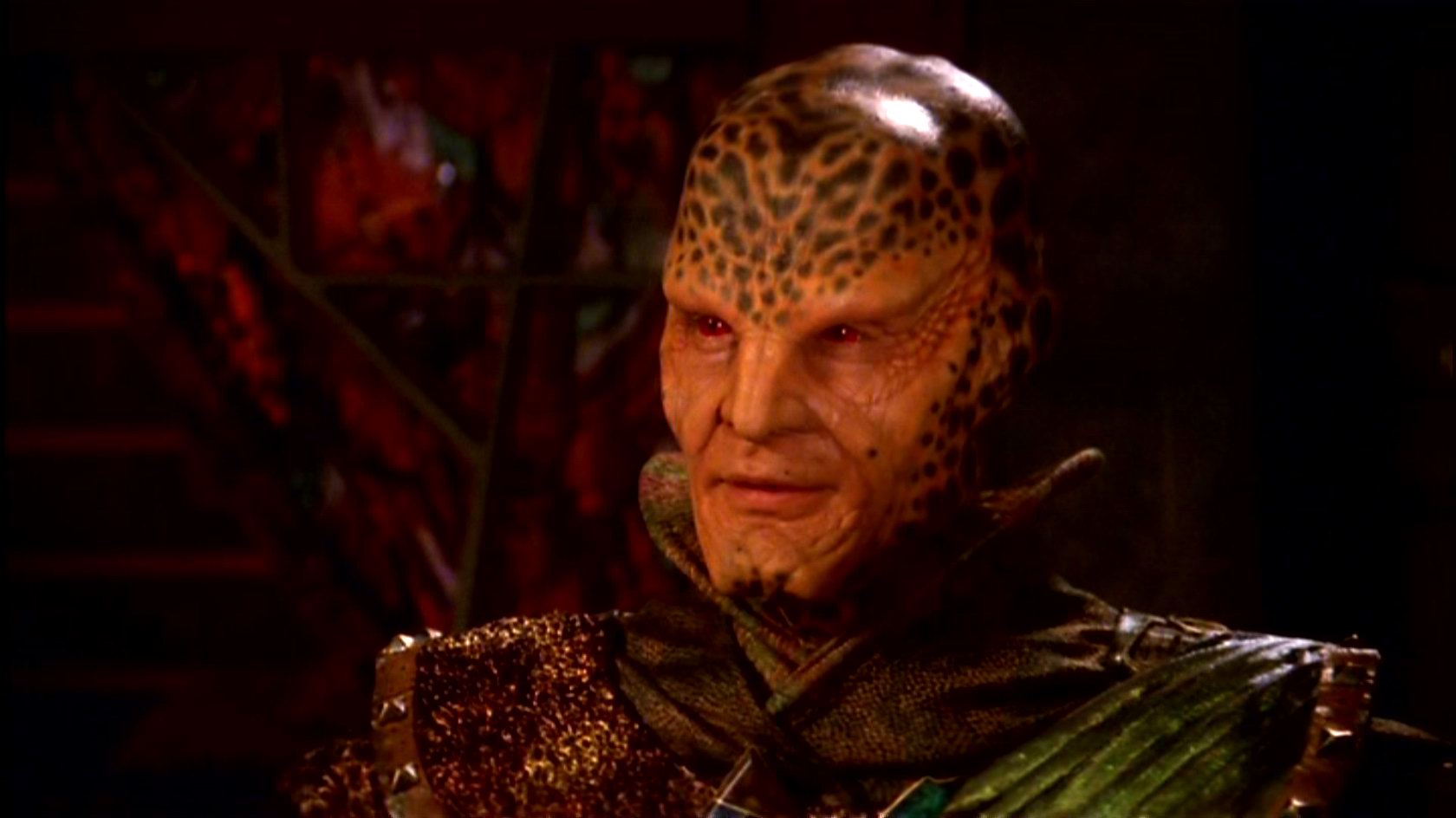 Babylon 5
Available on: Amazon
Babylon 5 is a modest TV science fiction classic from the '90s. The show, which creator J. Michael Straczynski described as a "novel for television," took place in a distant future in which Earth has unified under one government and has made contact with other spacefaring alien species.
If that all sounds like Star Trek, you wouldn't be wrong for thinking so. Babylon 5 brings much of the utopian future that Star Trek did to the table. The difference lies in its complex depiction of intergalactic trade and a surprisingly deep show mythology centered on religious and social differences.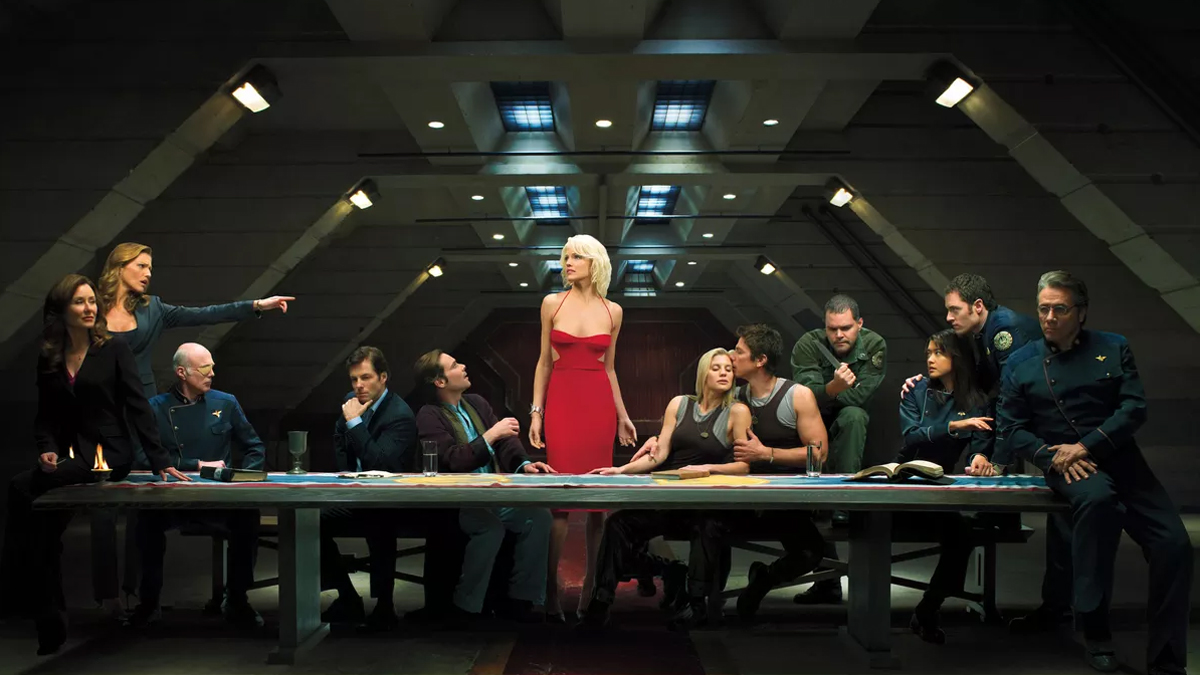 Battlestar Galactica
Available on: Amazon
With the popularity of Westworld and Humans, and well, real life, AI dramas are currently where it's at. Ronald D. Moore's modern take on Battlestar Galactica though, predates them all.
further reading: How Battlestar Galactica Barely Survived Toxic Fandom
All four seasons of the space thriller plus the prequel miniseries are available to stream. Well worth watching if you somehow missed it at the time, and also well worth a rewatch if you've been enjoying the recent spate of 'conscious AI' movies and TV shows.
Black Panther
Available on: Netflix, Amazon
Marvel's first feature-length excursion into Wakanda is a fun, exciting feast for the eyes. In Ryan Coogler's film, T'Challa (Chadwick Boseman) is prepared to ascend to the throne of Wakanda, following his father's death.
Unfortunately for him, however, there's a cold-blooded American assassin (Michael B. Jordan) who has a different vision for Wakanda's future.
The Clone Wars
Available on: Netflix
Pretty soon Star Wars will return to movie theaters to melt faces and reaffirm childhoods everywhere. But the discerning entertainment consumer knows that the Star Wars universe has been producing high-quality content since 2008. 
The Clone Wars features all the A-team and B-team characters from the prequels but is far more darkly funny and just plain dark than the prequels could have hoped to be. Outside of Knights of the Old Republic, there may not be a Star Wars property that captures the nature of Jedi and Sith better.
Doctor Who
Available on: Amazon
We hear this is a pretty good sci-fi show. Doctor Who follows the adventures of the titular "doctor" and Time Lord as he travels through space and time in his TARDIS, looking for problems to solve and people to help.
further reading: Doctor Who: Jodie Whittaker Discusses Her First Episode
But you already knew all that. What's important here is that Amazon Prime has all ten seasons of BBC's modern continuation of the classic show, starting with the first Christopher Eccleston season all the way through to Peter Capaldi.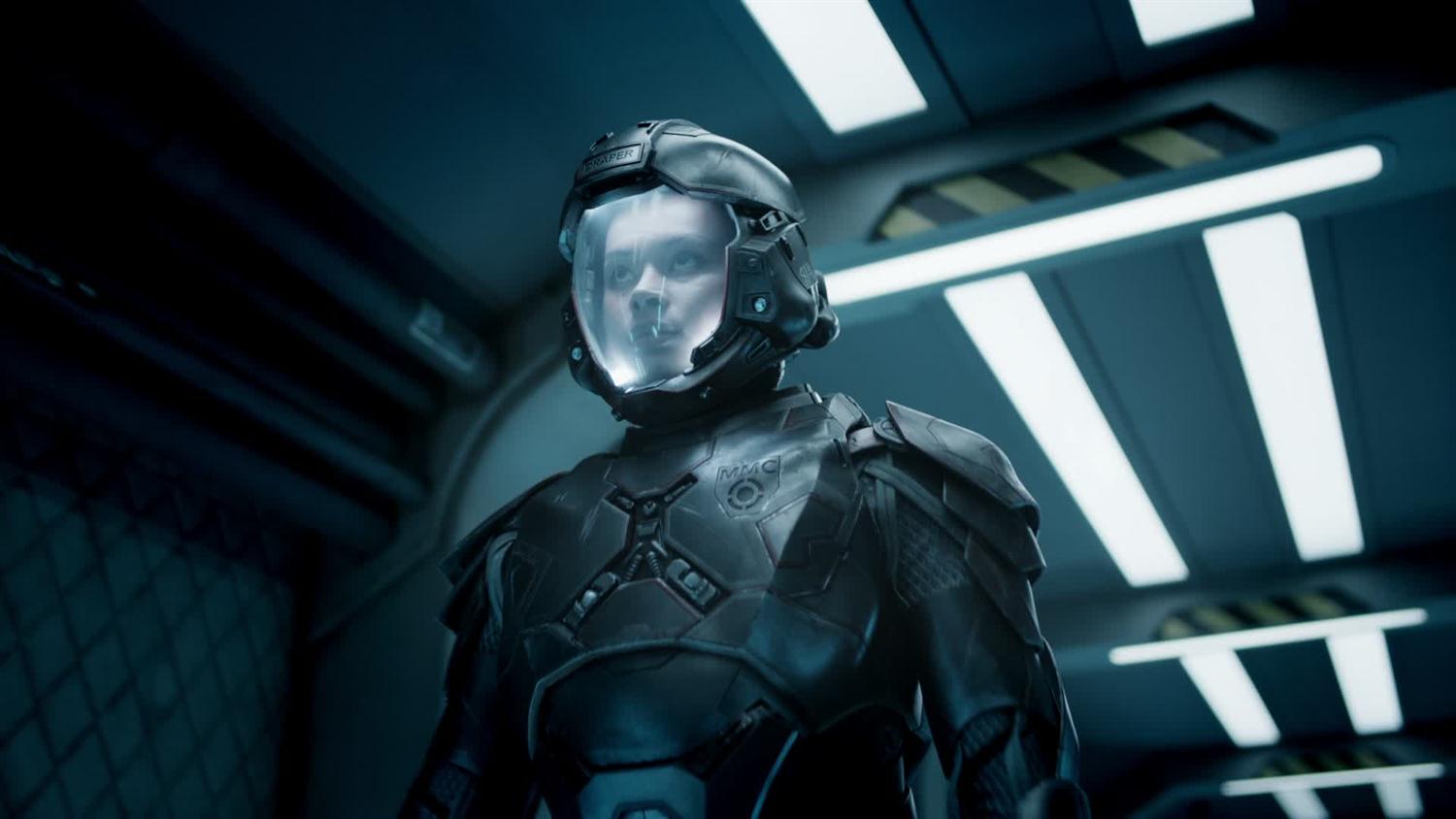 The Expanse
Available on: Amazon
While we were sleeping, SyFy Channel went through a name change and started producing its best original content since Battlestar Galactica. The Expanse is among the best. The Expanse is based on a series of novels and imagines a future in which humanity has colonized the solar system.
further reading: Best Documentaries on Amazon Prime
The citizens of Earth and Mars try to keep a loose confederation of planets together while citizens of the asteroid belt battle back. The Expanse features a top cast including Shohreh Aghdashloo and Thomas Jane and tells a simple story of humanity and all corrupt nonsense out in the stars. 
Fantastic Beasts and Where to Find Them
Available on: Amazon, Google Play, YouTube
Welcome to the wonderful world of the expanded Harry Potter film universe! 2016's Fantastic Beasts and Where to Find Them is undoubtedly the first of many.
And not just the four Fantastic Beasts movies to come, but many other spin-offs as well. We'll be sure to keep them all updated on this page. 
Hannibal
Available on: Amazon
Perhaps one of the most visually-striking series in recent memory, Hannibal is an assault on the senses. The show comes from TV wunderkind Bryan Fuller (you may know him by his show Pushing Daisies or as the guy who is helping bring Star Trek back to TV) and it's absolutely decadent. 
Mads Mikkelsen portrays classic film and literature cannibal Hannibal Lector while Hugh Dancy plays Will Graham, a forensic psychiatrist destined to become Hannibal's main foe. Hannibal is both unspeakably violent and pretty. It's amazing that this show got on network television at all, let alone for three seasons. Watch all three and be happy it did.
Humans
Available: Amazon
You can't throw a stone without hitting a movie or TV show about robots achieving sentience or a thinkpiece that argues "DAE artificial intelligence bad?" these days. AMC's collaboration with the British Channel 4, Humans, somewhat tragically never stood out amongst a sea of Ex Machinas and Black Mirrors.
further reading: Best Comic Book, Sci-Fi, and Fantasy TV Shows on Amazon Prime
This is a shame because Humans is quite good and even spectacular in a handful of episodes. Humans is set in a near future in which average middle class families are turning more and more to human-like robots called "synths" to help with household tasks. And you're not going to believe this, but it doesn't quite go well. 
Guardians of the Galaxy Vol. 2
Available on: Netflix, Amazon, Google Play, YouTube
Peter Quill and friends return in the follow-up to Marvel's most unexpected hit.
The Awesome Mixtape Vol. 2 scores the continued adventures of Quill, Drax, Rocket Raccoon, Gamora and Baby Groot as they race to save the galaxy yet again and uncover some of their uncomfortable lineage and legacies in the process. 
Grimm
Available on: Amazon
There may be more "cop drama…with a twist" shows than there are actually cop drama shows. Thankfully, Grimm is one of the better cop drama… with a twist shows out there. The twist in this instance is that the characters and crimes are based off of Grimm's Fairy Tales.
further reading: Best Vintage Sci-Fi, Horror, and Fantasy TV Shows Available on Amazon Prime
Homicide investigator Nick Burkhardt (David Giuntoli) is charged with keeping the balance between humanity and Wessen, the mythological creatures of the world. It rarely goes well. Watch Grimm if for no other reason than to understand what 40 percent of the .gifs on Tumblr mean.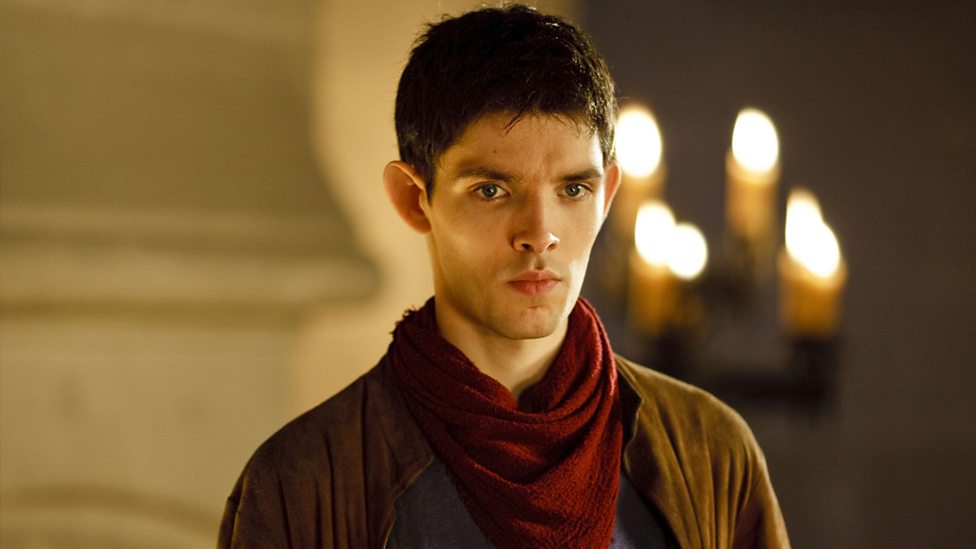 Merlin
Available on: Netflix, Amazon
Smallville sent off a chain reaction of TV properties that sought to show the early years of popular fictional icons. In some ways, current CW shows like The Flash represent the natural conclusion to the phenomenon.
further reading: The Best Shows Hidden on Amazon Prime Video
But of all the post-Smallville properties, the BBC's Merlin is undoubtedly among the best. For some fans, Colin Morgan's depiction of the legendary Merlin is the definitive one.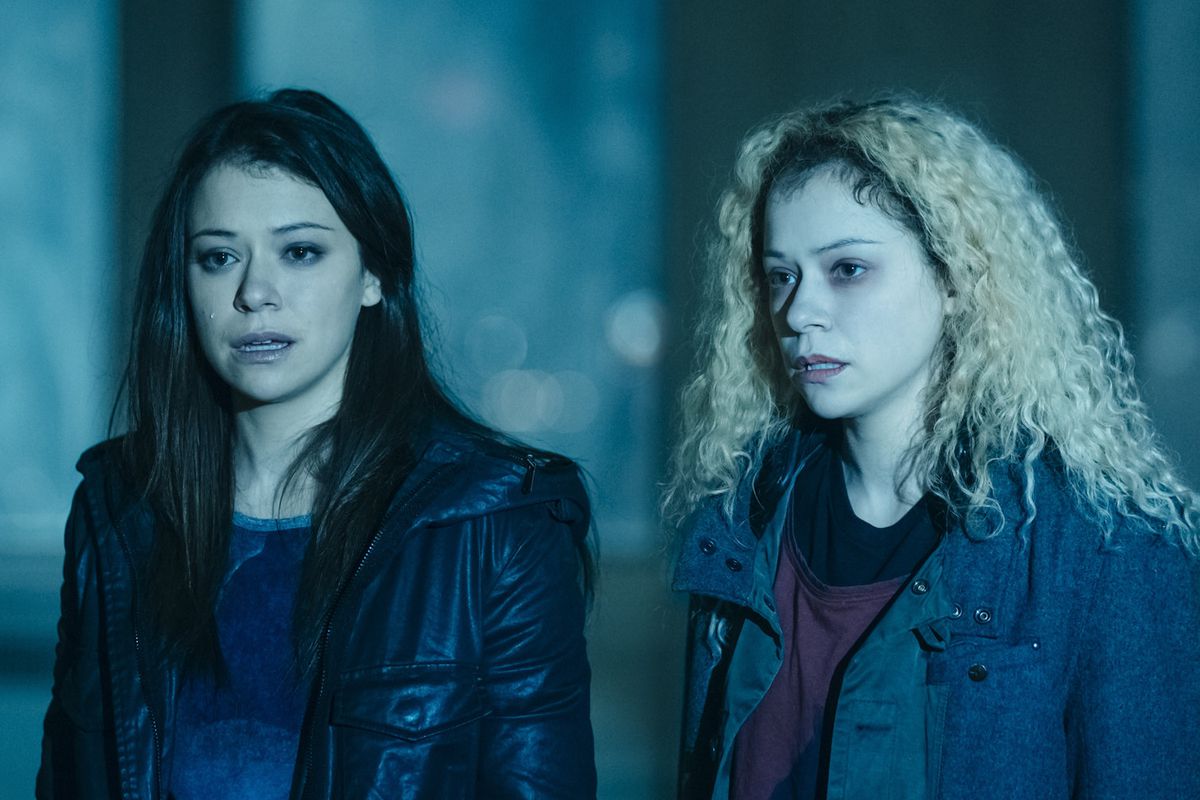 Orphan Black
Available on: Amazon
Orphan Black is the show that introduced the world to all-time great Canadian Tatiana Maslany. In her Emmy winning performance(s), Maslany stars as no fewer than eight clones. 
The series opens with British ne'er-do-well Sarah Manning witnessing the suicide of a woman who looks exactly like her. That sets Sarah down a path to unveil a vast conspiracy and meet many other copies of herself.
The Returned
Available on: Netflix
Ignore the bad taste left in your mouth by the American remake, the French original Les Revenants is the real deal.
further reading: The Best Hulu Shows You Haven't Streamed Yet
Horror is subjective and I don't think The Returned would claim to being outright terrifying but with its dull colors, muted soundtrack and sweeping shots of lonely, fog-filled French countryside, it's about as creepy as poignant as television can be. 
Rogue One: A Star Wars Story
Available on: Netflix, Amazon, Google Play, YouTube
Star Wars standalone films seemed like a dicey proposition. Would audiences still care about one-off movies set outside the structure of a trilogy? Well if they're all going to be as good as Rogue One then yes, absolutely.
Rogue One gets the standalone films off to a great start with the story of Jyn Erso and her merry band of rebels trying to steal the plans for the Death Star. Rogue One reveals the endless possibilities to non-trilogy films set in a galaxy far, far away.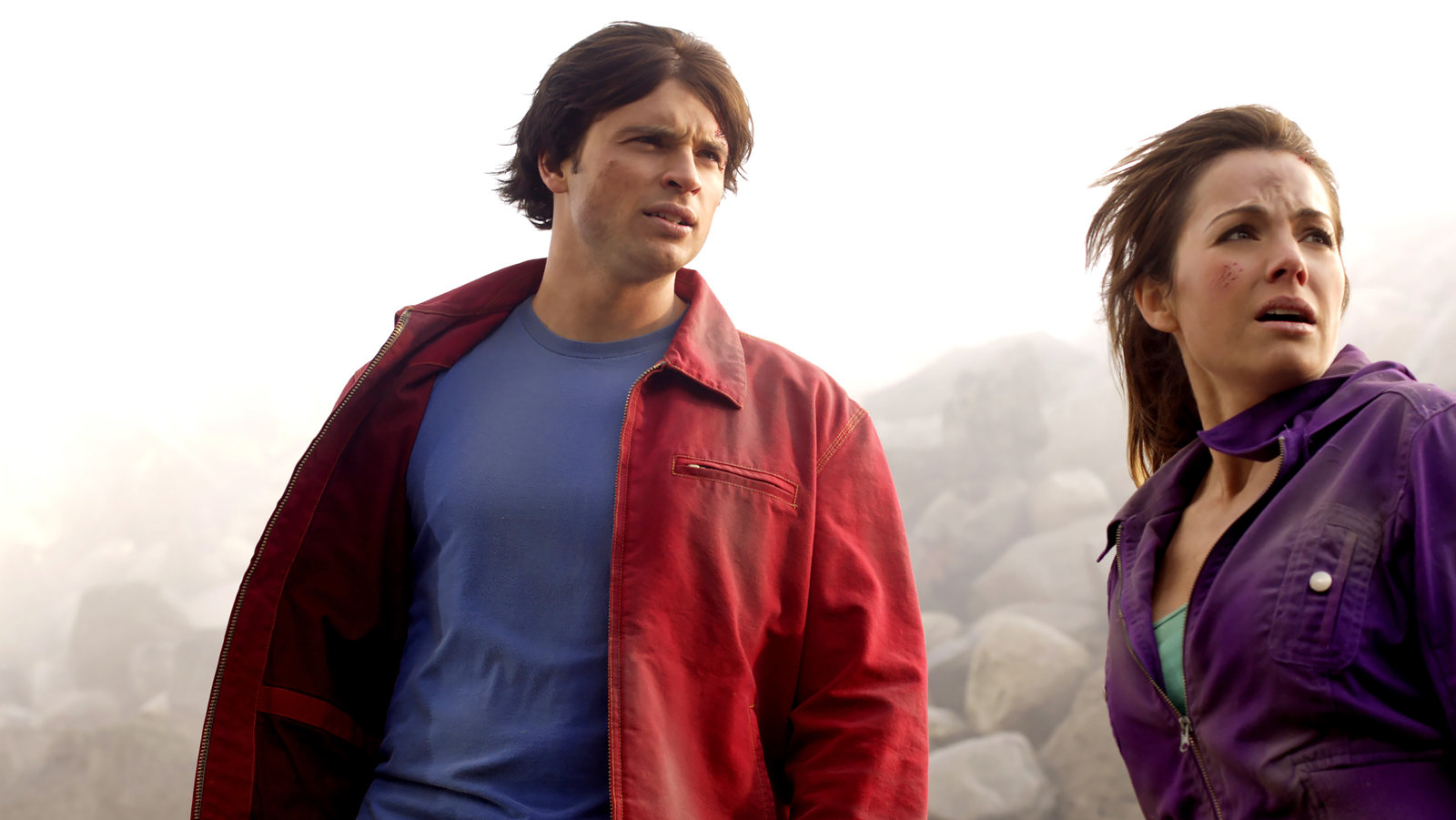 Smallville
Available on: Hulu
Smallville's DNA can be found all over television right now. Arrow, The Flash, Legends of Tomorrow, Supergirl – all owe their existence to the CW's (well it actually started on the WB and then WB and UPN merged to create The CW) first crack at depicting a comic book hero on the small screen. Early episodes of Smallville must be pretty unrecognizable to fans of those current francises.
further reading: The Smallville and Supernatural Crossover We Almost Saw
The series depicted pre-Superman Clark Kent, making his way through his youth in Smallville, Kansas and early on it struck true to its creators' promise of "no tights, no flights." Over many years (10 seasons to be exact) it would evolve into something more grandiose and epic as viewers became more comfortable accepting comic book movies on television. Both "versions" of the show are well-crafted and influential.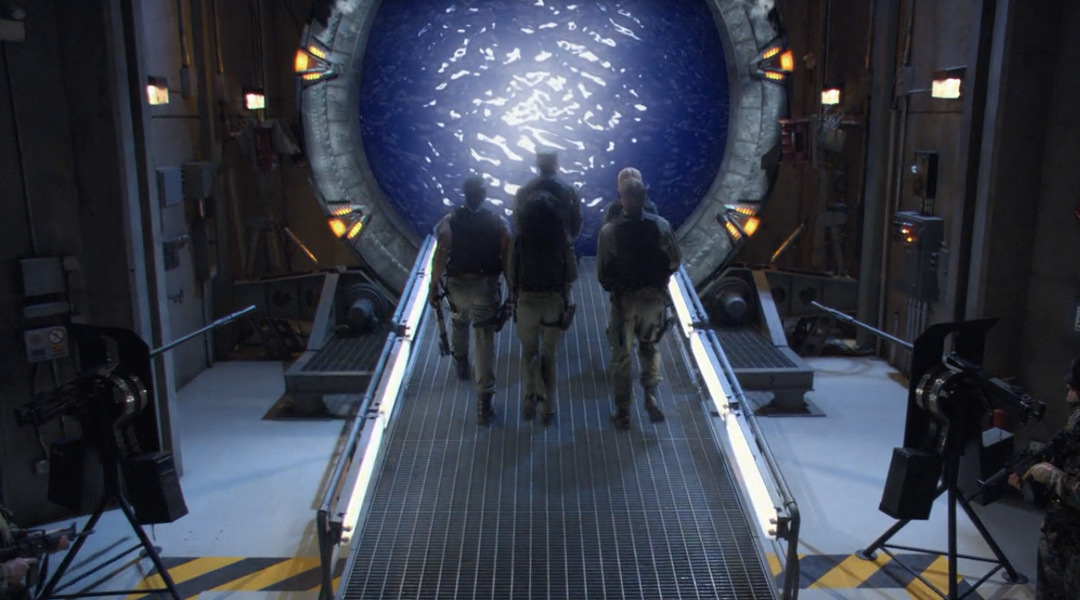 Stargate SG-1
Available on: Hulu
For a lot of TV watchers, the shortening of seasons is a welcome trend. It's much easier to commit oneself to several 3-10 episode seasons rather than the usual 20+. There's another breed of TV-watcher, however. They're the kind of TV-watcher who REALLY wants to go on a long adventure with a show. For those watchers, oh boy do we have a show for you. Stargate SG-1 is kind of like American Doctor Who. It's a relatively high-quality sci-fi spectacle that just never seems to end (in a good way).
SG-1 follows an American military team as they travel the universe via alien technology called a Stargate to defend Earth against extraterrestrial threats. Hulu has all 214 episodes of SG-1 and if for whatever reason that's not enough, there are another 140 episodes of Stargate Atlantis and Stargate Universe.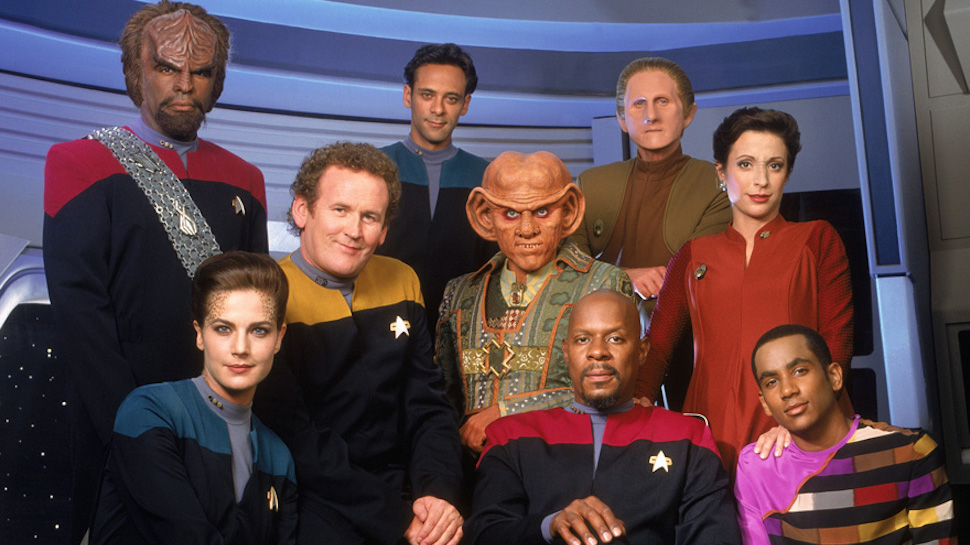 Star Trek: Deep Space Nine
Available on: Amazon
Deep Space Nine broke the traditional Star Trek mold in numerous ways. It was the first series without the direct involvement of creator Gene Roddenberry.
It was also the first series to take place on a space station. Despite the differences, however, it remains pure Star Trek, exploring complex social themes albeit in a slightly darker setting.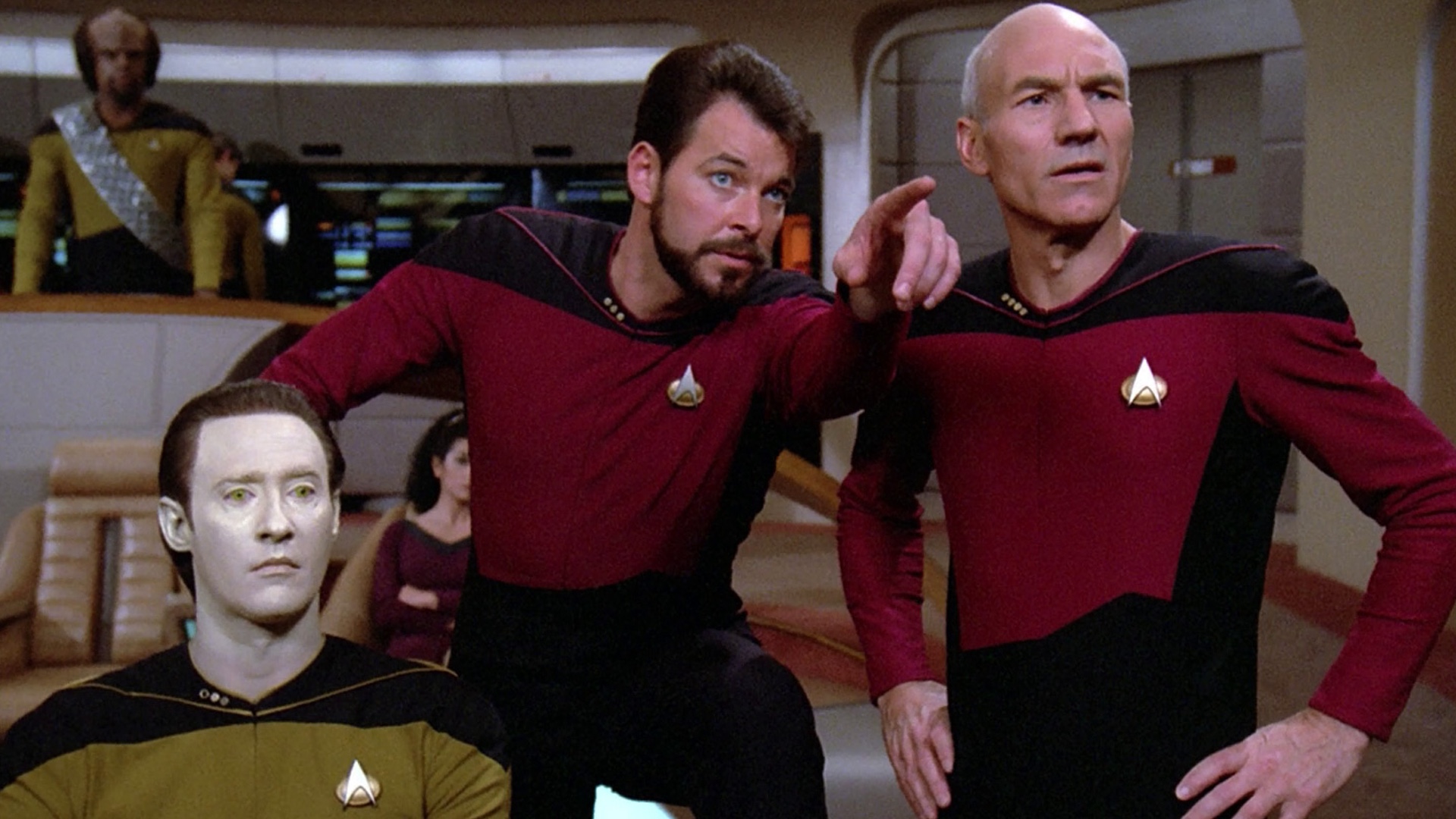 Star Trek: The Next Generation
Available on: Amazon
Star Trek: The Next Generation is perhaps the most popular Star Trek incarnation. It reached nearly 12 million viewers per episode at its height and spawned several spinoffs.
I guess that's just what happens when you luck out and book Patrick Stewart as your lead. Amazon Prime has all seven of TNG's excellent seasons. 
Star Wars: Episode VIII – The Last Jedi
Available on: Netflix, Amazon, Google Play, YouTube
Rian Johnson's The Last Jedi is a classic middle chapter of the series. It changes the tone and perspective of everything that came before it. "Let the past die, kill it if you have to," Kylo Ren says.
And Rian Johnson happily obliges.
The Twilight Zone
Available on: Netflix
The Twilight Zone is an all-time television classic for good reason. Join Rod Serling each episode for a new tale of mystery, horror and woe.
Whatever you do, however, do NOT drop your glasses.
Wynonna Earp
Available on: Netflix
SYFY's Wynonna Earp has every that a genre show needs to create a passionate, bordering on obsessive fanbase. There are undead outlaws, daughters of legendary gunslingers, and most importantly: rippling same-sex sexual tension.
Melanie Scrofano stars as Wynonna Earp, a great-great granddaughter of legendary cowboy lawman Wyatt Earp. In the present day, she is tasked with battling "revenants," which are the reincarnated outlaws her great-great grandfather killed. Wynonna Earp is a fun entry into the underutilized supernatural Western genre.