Features
Best Family Movies on HBO to Watch With Kids
With every evening now being family movie night, here are HBO's best offerings for the whole brood.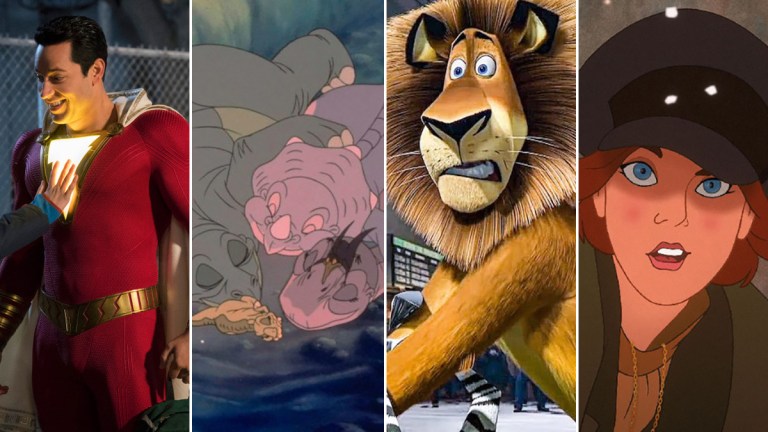 The company image of HBO may not instantly bring to mind family films, but the streaming service has a really fun selection of movies to enjoy at home with your kids. While you're spending more time in the house (stay home, stay safe!), you can check out these family-friendly features to stream on HBO.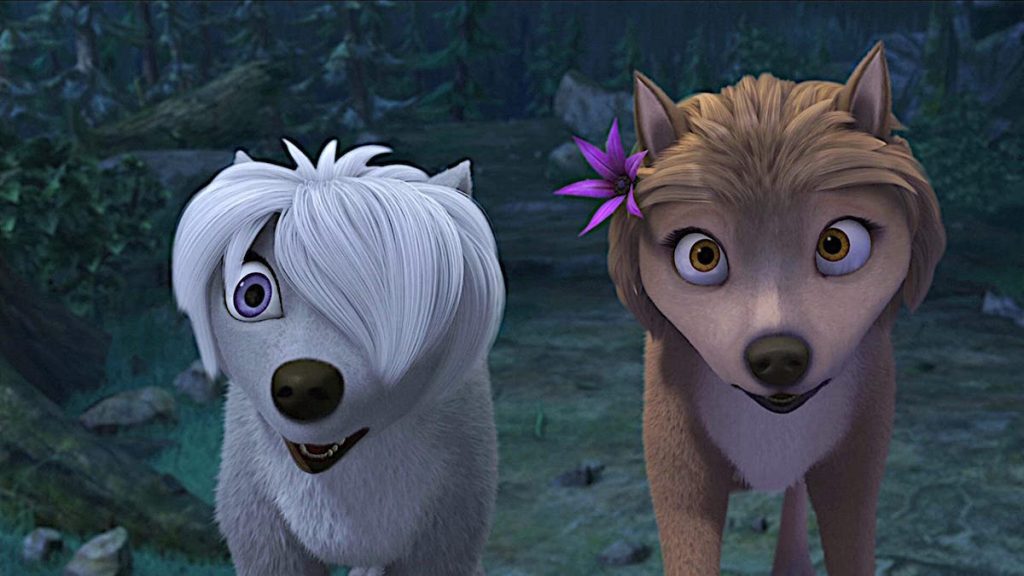 Alpha and Omega (2010)
This animated tale of star-crossed lovers features two wolves taken from their national park by rangers to help repopulate another site. Alpha-daughter Kate is determined to get back home, where she's supposed to marry another alpha; Humphrey, an omega wolf, puts aside his unrequited love for Kate to help her in her quest. But as the pair become closer, they realize that their growing fondness for each other will upend everything if they make it home. The film is a clever wilderness spin on some old romantic themes.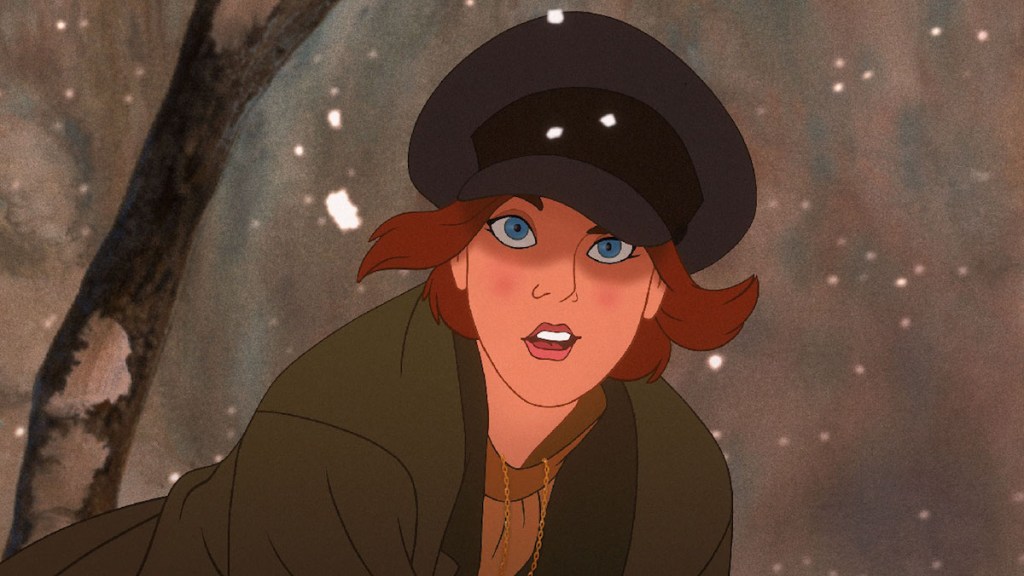 Anastasia (1997)
In a film that would have made her a Disney princess if it hadn't been put out by Don Bluth, young orphaned Anya is enlisted by conmen in 1920s France to pretend to be long lost Russian Princess Anastasia. They want to cash in on the reward that the Dowager Empress Marie is offering for the princess' safe return. However, the evil wizard Rasputin (loosely based on a real historical figure) is still out to make sure that all the Romanovs are dead. Of course with its fairy tale logic, Anya really is Anastasia, and one of the conmen, Dmitri, has second thoughts about their scheme when he starts to believe the princess is real. There's no basis in the real history of the Romanovs or their murders here, but it's a fun fantasy adventure!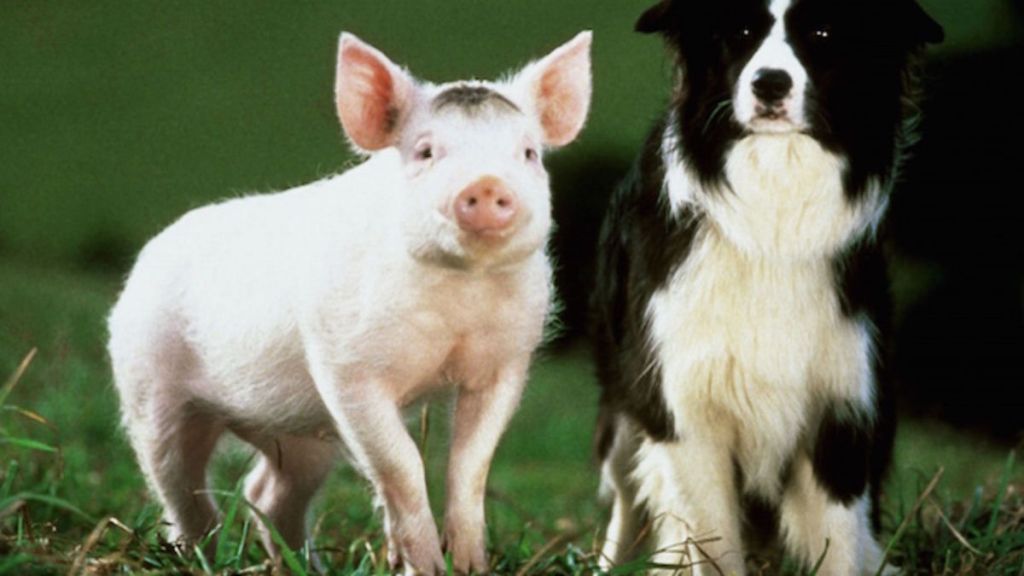 Babe (1995)
This live-action film about a pig trained as a sheep dog is one of those feel-good animal movies that never goes out of style. All the more remarkable is its screenplay is by George Miller. Yes, that George Miller, who wrote and directed all the Mad Max movies! In the family classic, pig Babe's talent at herding sheep isn't initially accepted by the other farm animals, but with faith from his sheepdog mentor and the belief of Farmer Hoggett (a star making role for James Cromwell), Babe realizes his dreams. An uplifting message with adorable farm animals? That'll do, pig. That'll do.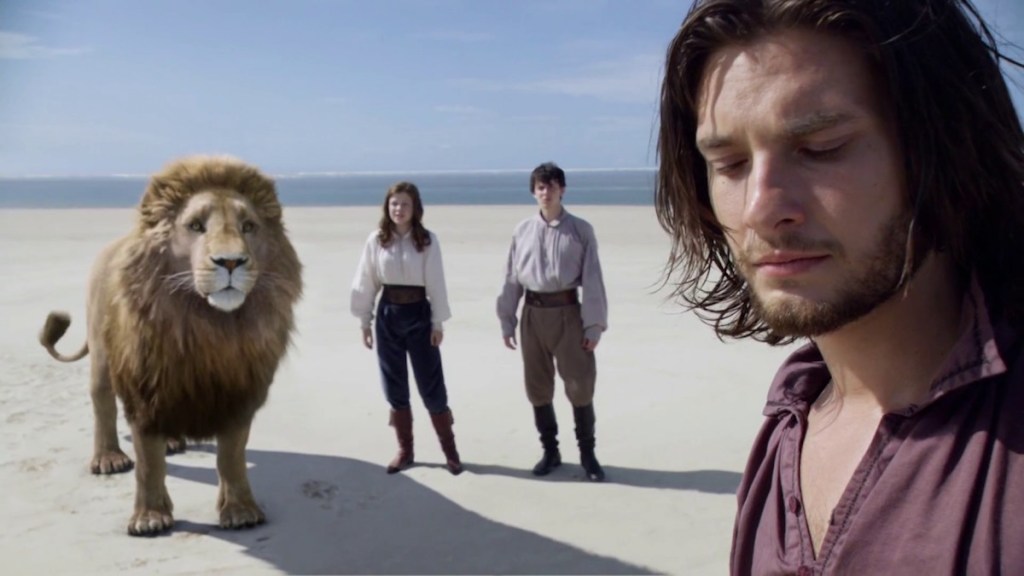 The Chronicles of Narnia: Voyage of the Dawn Treader (2010)
This adaptation of C. S. Lewis' third Narnia novel has Lucy and Edmund Pevensie returning to Narnia with their cousin Eustace in tow. The three meet up with Prince Caspian and travel to the ends of the world together in order to save Narnia from war. With beautifully integrated CGI animation among the live action cast (particularly the mouse Reepicheep), this visually stunning adaptation has plenty of fantasy for viewers needing an escape.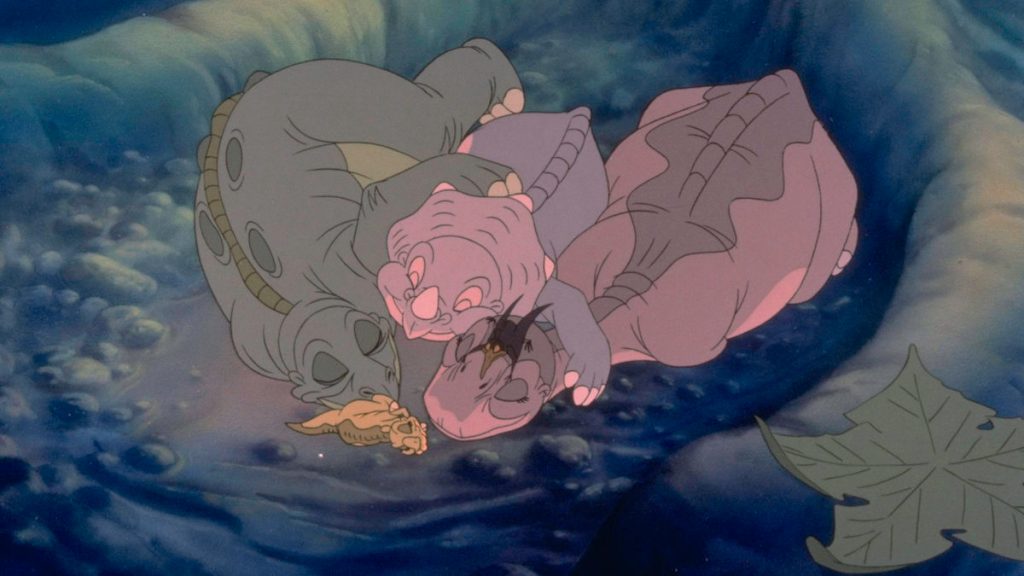 The Land Before Time (1988)
When a dinosaur habitat is threatened by a great famine, several young herbivore dinosaurs set off to find the Great Valley, which was where their parents were migrating before an earthquake separated them. Despite the young dinos being different species, the children become both teammates and friends over the course of their journey. This Don Bluth classic has spawned uncountable sequels, but the original is still the best of the bunch.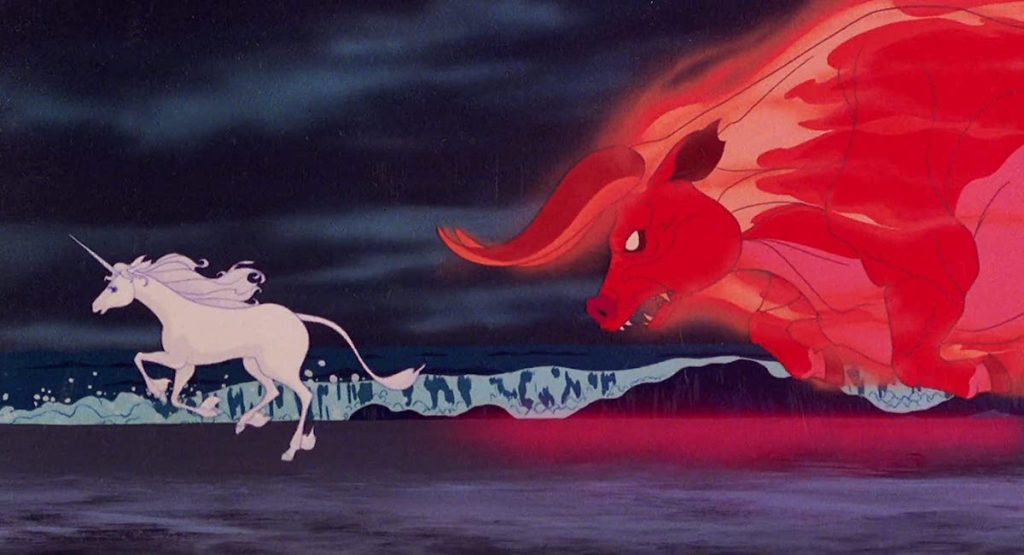 The Last Unicorn (1982)
Another beautiful fantasy is this animated version of Peter S. Beagle's classic novel. When a brave unicorn realizes that she may be the last of her kind, she travels in the company of hapless wizard Schmendrik the Magician and the formerly cynical Molly Grue to the ends of the earth. For it is there they'll find the castle of the wicked King Haggard and his guardian, the Red Bull. I may have watched this hundreds of times as a child and still know the soundtrack, by America, by heart.
The Lego Movie 2: The Second Part (2019)
This sequel to The Lego Movie follows the further adventures of Emmet, Lucy, Batman, and the rest of the Master Builders when Finn's younger sister, Bianca, is given Duplos so that she can join in the building fun. The Master Builders play out an apocalyptic scenario, complete with the sister's toys standing in for an alien invasion. In this "dark" setting, Lucy tries to convince Emmet he should be more grown up, but when she and all of Emmet's friends are taken to the alien's home world (Bianca's bedroom), Emmet is left behind, leading to a journey of self-awareness. As with the previous film, there's a message here about enjoying toys—together—side by side with a wacky adventure and catchy songs.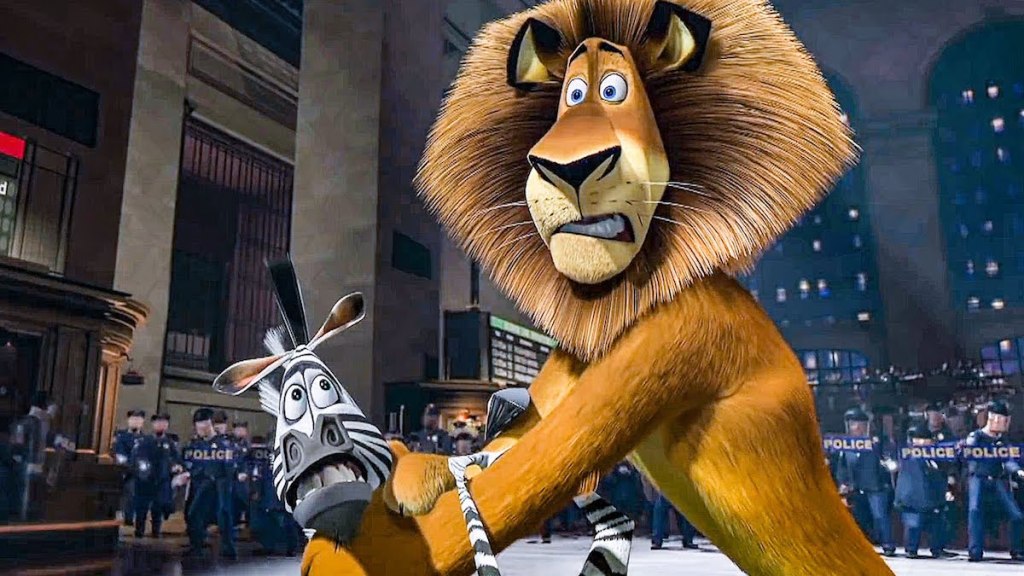 Madagascar (2005)
With humor that crosses over easily from kid to adult, this wild romp about animals moving from the New York Central Park Zoo to the wilds of Madagascar will induce plenty of giggling. Whether it's the lion's horror at having to hunt instead of being fed, the zebra's cracks about the wilds of Connecticut, or the lemur king's goofy antics, there's enough silliness to go around. And that's before you get to the super spy penguins!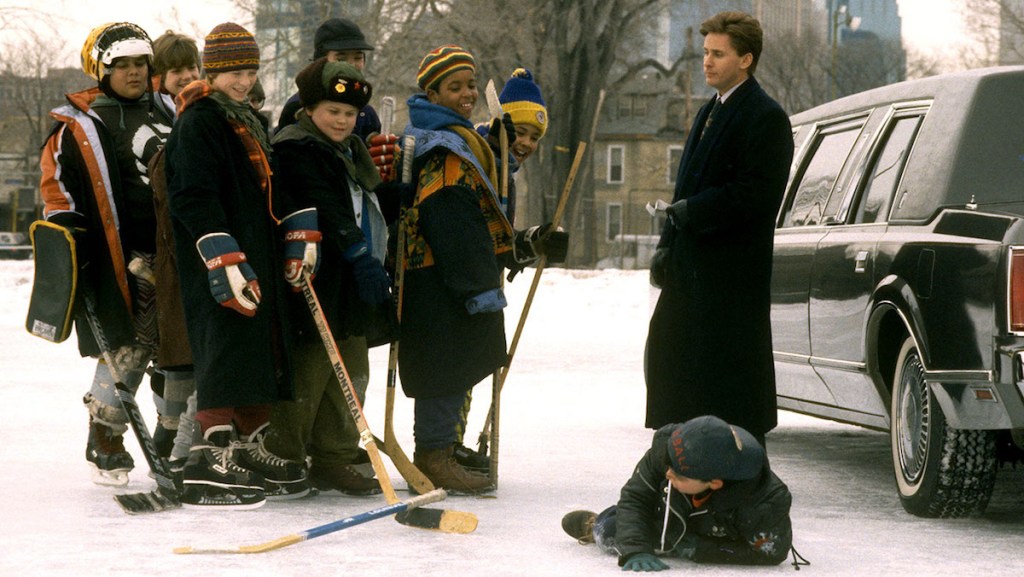 The Mighty Ducks (1992)
This underdog sports movie is about a self-centered lawyer (Emilio Estevez in his heyday!) who's sentenced to community service. His punishment? Coaching an underperforming youth hockey team. This reclamation story with lovable scamp characters among the kids spawned sequels, a spin-off cartoon, and an actual NHL team of the same name. For kids movies about hockey, friendship, and being a good sport, this one can't be beat.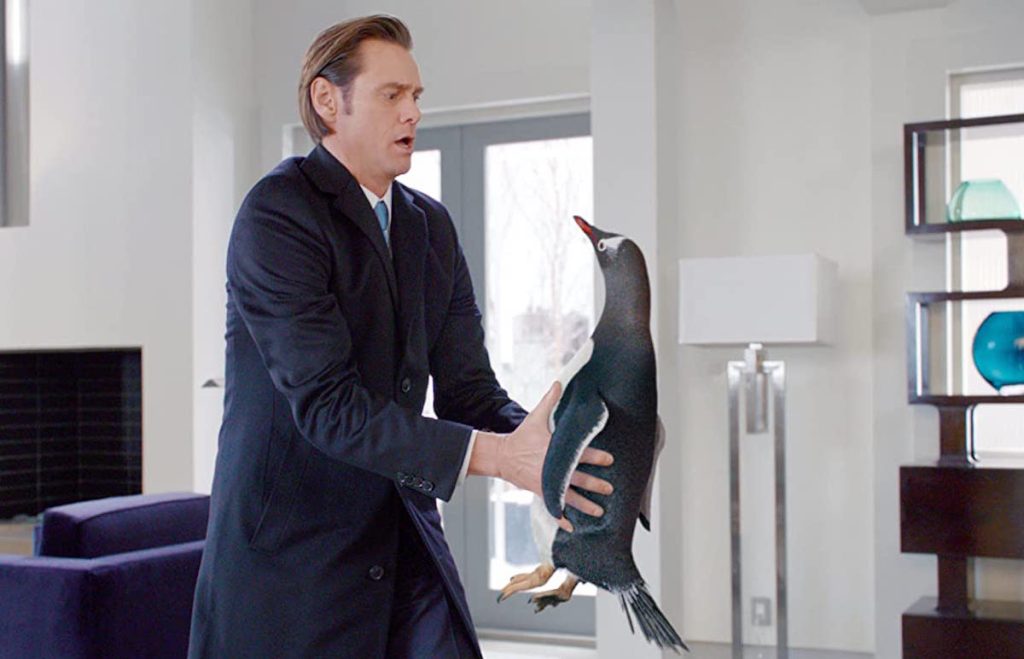 Mr. Popper's Penguins (2011)
In this modernized, live-action version of the classic children's novel by Richard and Florence Atwater, Jim Carrey plays Mr. Popper, a rich businessman who suddenly becomes the owner of six penguins. The usual chaos ensues, but although Mr. Popper's business life begins to suffer, he discovers a new way to connect to his children through the playful antics of the birds. It might play best for parents trying to introduce Jim Carrey's zaniness to children who dug Sonic the Hedgehog.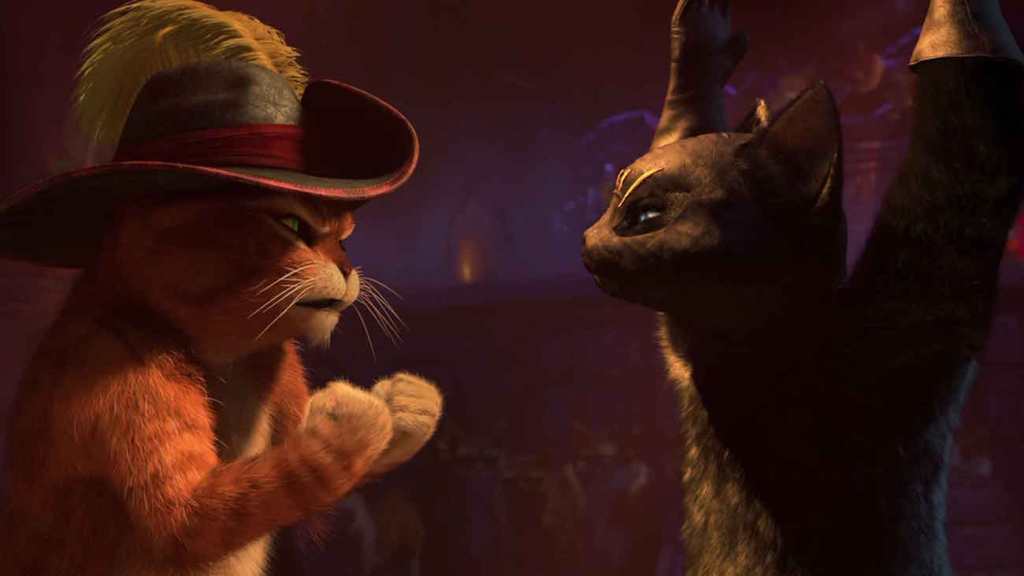 Puss in Boots (2011)
In a spin-off of the popular Dreamworks Shrek franchise, Antonio Banderas' swashbuckling cat, Puss in Boots, is the star of his own movie. The prequel reveals how Puss clears his name by stealing magic beans from criminals Jack and Jill, with the help of Kitty Softpaws (Salma Hayek) and Humpty Dumpty (Zach Galifianakis). The same kind of irreverent humor viewers expect from the Shrek series is present here, along with an extra dose of swashbuckling action.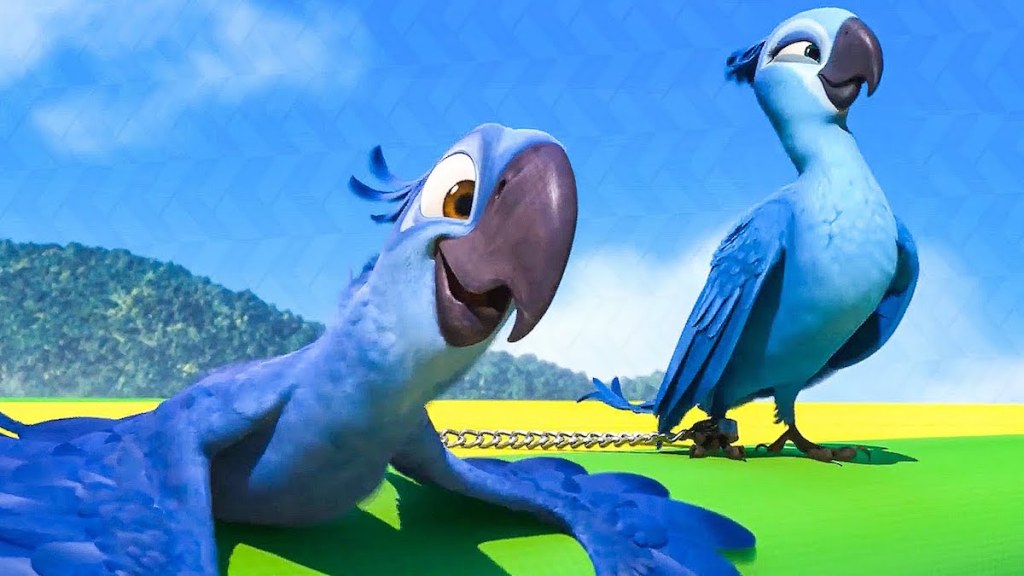 Rio (2011)
This animated riot of color, set alternately in Rio de Janeiro and Minnesota, follows Blu, the last male blue macaw of his species, as he journeys with his Midwest owner to the land of his birth. There, he's introduced to Jewel, Blu's intended mate. But when the two birds are stolen, Blu, who never learned to fly, has to find new inner strength to save them both. The fantastic soundtrack will have youngsters bopping (and parents tapping along).
Shazam! (2019)
For families with slightly older children, the PG-13 superhero comedy Shazam! is a sure hit. Billy Batson is a foster child determined to find his mother. But his fortune starts to change when he both makes a friend in his foster brother Freddy and is suddenly given superpowers—which also come with a whole new body. Think Tom Hanks' Big but with capes and supervillains. The fantastic Zachary Levi plays Shazam, Billy's adult/super incarnation, to gleeful effect.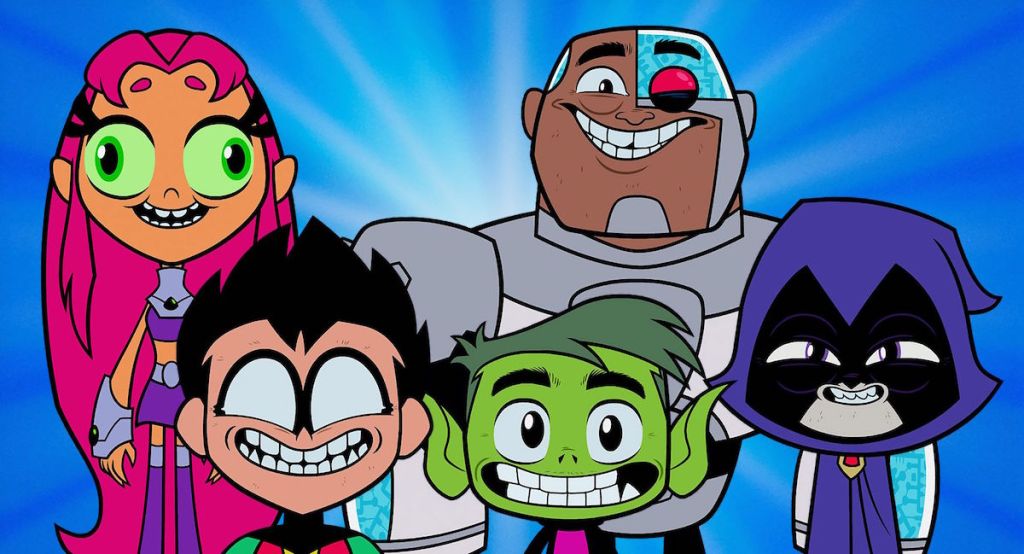 Teen Titans Go! To the Movies (2018)
A spin-off of the popular Cartoon Network adaptation of DC's Teen Titans, Teen Titans Go! To the Movies lampoons the superhero film explosion while also providing a kid-friendly madcap adventure. When the Teen Titans (Robin, Stafire, Cyborg, Beast Boy, and Raven) are bummed that every hero seems to have a movie but them, they travel to Hollywood to convince a director that they could be the next big thing. But their plans go off the rails when they have to stop a supervillain from taking over the Earth.