News
Bafta nominations 2020: full list revealed
Joker leads the nominations for this year's British Academy Film Awards, with the ceremony taking place in London later this month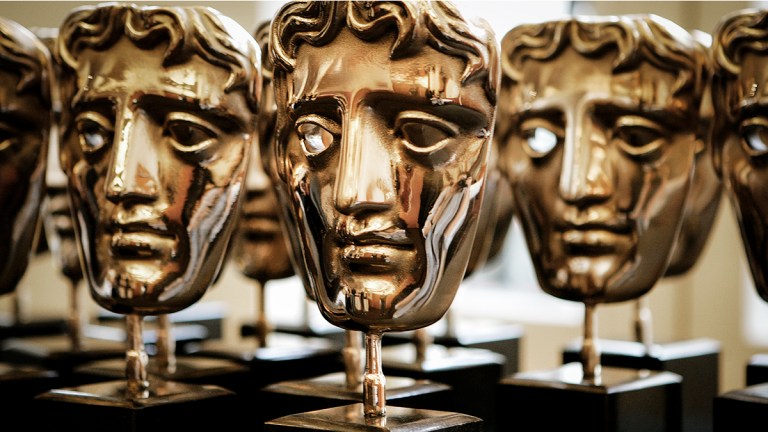 It's that time in the movie calendar that we love to hate and hate to love… Yep, awards season is in full flow and, hot on the heels of the Golden Globes, the backslapping machine continues apace with the reveal of the nominees for the 2020 Bafta awards.
This year, Todd Phillips' comic-book thriller Joker leads the pack with 11 nominations (including one for its Golden Globe-winning star, Joaquin Phoenix), while Martin Scorsese's The Irishman and Quentin Tarantino's Once Upon A Time In Hollywood follow closely behind with 10 nominations each. Sam Mendes' one-shot war drama 1917 picked up nine nominations.
And, in a move that will probably irk the likes of Stephen Spielberg, streaming service Netflix scored a total of 20 nods, shared out between The Irishman, Marriage Story and The Two Popes. Elsewhere, Bong Joon-ho's Parasite overcame the subtitle barrier to secure a nomination for Best Film.
However, Bafta has already faced something of a backlash for the lack of diversity among the nominees, especially in the acting categories. In particular, Golden Globe winner and The Farewell star Awkwafina was snubbed in the Best Actress category, although she is nominated for the public-voted Rising Star award. Elsewhere, Greta Gerwig lost out on a Best Director nod for Little Women thanks to another all-male field of nominations in that category, although she did pick up an Adapted Screenplay nod.
The winners will be revealed at the 2020 Bafta Film Awards ceremony, hosted by debut Film Awards presenter Graham Norton, on 2 February.
Here is the full list of this year's nominees:
Best Film
1917The IrishmanJokerOnce Upon A Time In HollywoodParasite
Outstanding British Film
1917BaitFor SamaRocketmanSorry We Missed YouThe Two Popes
Director
1917 – Sam MendesThe Irishman – Martin ScorseseJoker – Todd PhillipsOnce Upon A Time In Hollywood – Quentin TarantinoParasite – Bong Joon-Ho
Leading Actor
Leonardo DiCaprio – Once Upon A Time In HollywoodAdam Driver – Marriage StoryTaron Egerton – RocketmanJoaquin Phoenix – JokerJonathan Pryce – The Two Popes
Supporting Actor
Tom Hanks – A Beautiful Day In The NeighbourhoodAnthony Hopkins – The Two PopesAl Pacino – The IrishmanJoe Pesci – The IrishmanBrad Pitt – Once Upon A Time In Hollywood
Leading Actress
Jessie Buckley – Wild RoseScarlett Johansson – Marriage StorySaoirse Ronan – Little WomenCharlize Theron – BombshellRenée Zellweger – Judy
Supporting Actress
Laura Dern – Marriage StoryScarlett Johansson – Jojo RabbitFlorence Pugh – Little WomenMargot Robbie – BombshellMargot Robbie – Once Upon A Time In Hollywood
Film Not In The English Language
The FarewellFor SamaPain and GloryParasitePortrait Of A Lady On Fire
Adapted Screenplay
The Irishman – Steven ZaillianJojo Rabbit – Taika WaititiJoker – Todd Phillips, Scott SilverLittle Women – Greta GerwigThe Two Popes – Anthony McCarten
Original Screenplay
Booksmart – Susanna Fogel, Emily Halpern, Sarah Haskins, Katie SilbermanKnives Out – Rian JohnsonMarriage Story – Noah BaumbachOnce Upon A Time In Hollywood – Quentin TarantinoParasite – Han Jin Won, Bong Joon-Ho
Documentary
American FactoryApollo 11Diego MaradonaFor SamaThe Great Hack
Animated Film
Frozen IIKlausFarmageddon: A Shaun The Sheep MovieToy Story 4
Original Score
1917 – Thomas NewmanJojo Rabbit – Michael GiacchinoJoker – Hildur GudnadóttirLittle Women – Alexandre DesplatStar Wars: The Rise Of Skywalker – John Williams
Cinematography
1917 – Roger DeakinsThe Irishman – Rodrigo PrietoJoker – Lawrence SherLe Mans '66 – Phedon PapamichaelThe Lighthouse – Jarin Blaschke
Editing
The IrishmanJojo RabbitJokerLe Mans '66Once Upon A Time In Hollywood
Production Design
1917The IrishmanJojo RabbitJokerOnce Upon A Time In Hollywood
Costume Design
The IrishmanJojo RabbitJudyLittle WomenOnce Upon A Time In Hollywood
Make-Up & Hair
1917BombshellJokerJudyRocketman
Sound
1917JokerLe Mans '66RocketmanStar Wars: The Rise Of Skywalker
Special Visual Effects
1917Avengers: EndgameThe IrishmanThe Lion KingStar Wars: The Rise Of Skywalker
Casting
Joker – Shayna MarkowitzMarriage Story – Douglas Aibel, Francine MaislerOnce Upon A Time In Hollywood – Victoria ThomasThe Personal History Of David Copperfield – Sarah CroweThe Two Popes – Nina Gold
Outstanding Debut By A British Writer, Director Or Producer
Bait – Mark Jenkin, Kate Byers, Linn WaiteFor Sama – Waad al-Kateab, Edward WattsMaiden – Alex HolmesOnly You – Harry WootliffRetablo – Álvaro Delgado-Aparicio
British Short Animation
Grandad Was A RomanticIn Her BootsThe Magic Boat
British Short Film
AzaarGoldfishKamaliLearning To Skateboard In A Warzone (If You're A Girl)The Trap
EE Rising Star Award
AwkwafinaKaitlyn DeverKelvin Harrison Jr.Jack LowdenMichael Ward
Fellowship
Kathleen Kennedy