News
Aquaman 2 Just Hinted at the DC Hero's Darkest Storyline
The first trailer for James Wan's Aquaman and the Lost Kingdom sees Jason Momoa's Aquaman and Yahya Abdul-Mateen II's Black Manta ready to recreate one of DC Comics' most disturbing stories.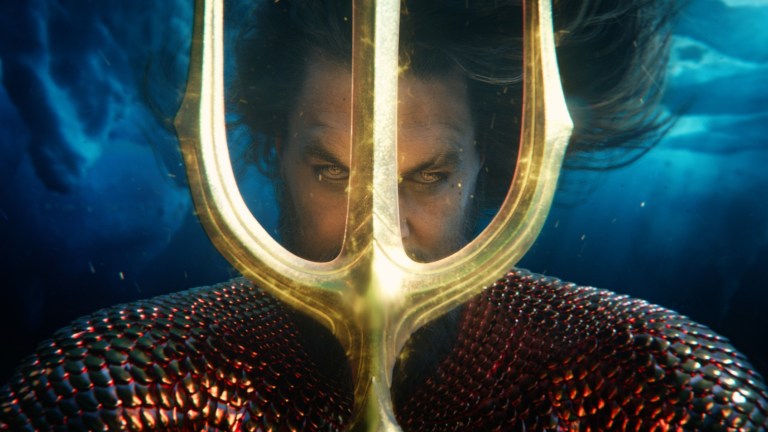 "I'm gonna kill Aquaman and everything he holds dear," promises Black Manta in the trailer for Aquaman and the Lost Kingdom. "I'm gonna murder his family and burn his kingdom to ash."
Such boasts are par for the course among supervillains like Black Manta (Yahya Abdul-Mateen II), and most people watching the trailer dismiss it as usual bad guy bluster. After all, the first Aquaman movie earned over $1 billion in 2018 because of its lighthearted tone. Director James Wan and writers David Leslie Johnson-McGoldrick and Will Beall, working off a story they wrote with Wan and comics scribe Geoff Johns, crafted a fun script that took advantage of Aquaman's role in the popular imagination and star Jason Momoa's undeniable charisma. The movie had plenty of genuinely cool sequences, such as an epic undersea battle and a duel between Aquaman Arthur Curry and his half-brother Orm the Ocean Master (Patrick Wilson). But Wan never ignored the character's goofier side, including a cameo from Aquaman's octopus pal Torpo and casting screen princess Julie Andrews as the voice of the Kraken.
But anyone who knows Aquaman comics understands the seriousness of Black Manta's threat. Since his first appearance in 1967's Aquaman #35 (written by Bob Haney and penciled by Nick Cardy), Black Manta has been Aquaman's arch-nemesis. An undersea mercenary and treasure hunter with one of the best costumes in comics history, Black Manta regularly came to blows with Aquaman and eventually joined supervillain teams such as the Injustice League and the Legion of Doom.
Black Manta's war against Aquaman reached its climax in 1977's Adventure Comics #452, written by Paul Levitz and penciled by Jim Aparo. Intended as a relaunch of Aquaman's solo book, which had been dormant since 1971, the story "Dark Destiny, Deadly Dreams" finds Black Manta capturing Aquaman and his teen sidekick Aqualad. He demands that the duo fight one another to the death, forcing their hand be revealing that he has kidnapped Aquaman's son, Arthur Curry Jr. aka Aquababy. Unless they agree to fight, Manta will expose Aquababy to the open air, thus suffocating the young water breather.
The heroes devise a plan to break from their prison and free Aquababy, but they don't succeed in time. Aquababy dies and Black Manta escapes.
This story forever changed Aquaman, transforming what had previously been a happy-go-lucky hero and family man into a dark and brooding figure, more in line with Marvel's Namor the Sub-Mariner. Despite occasional attempts to reimagine the hero — see Kurt Busiek's high fantasy take Aquaman: Sword of Atlantis or the outrageous buffoon in Batman: The Brave and the Bold — this darker take seems to be the most popular.
Will Wan and returning screenwriter Johnson-McGoldrick bring a new version of this upsetting story to the screen? The trailer certainly seems to hint that it will. We'll find out for sure when Aquaman and the Lost Kingdom comes to theaters on Dec. 20, 2023.