News
Animorphs Movie Coming
This isn't the first time Animorphs has been adapted into live-action but it will be the first film in the franchise.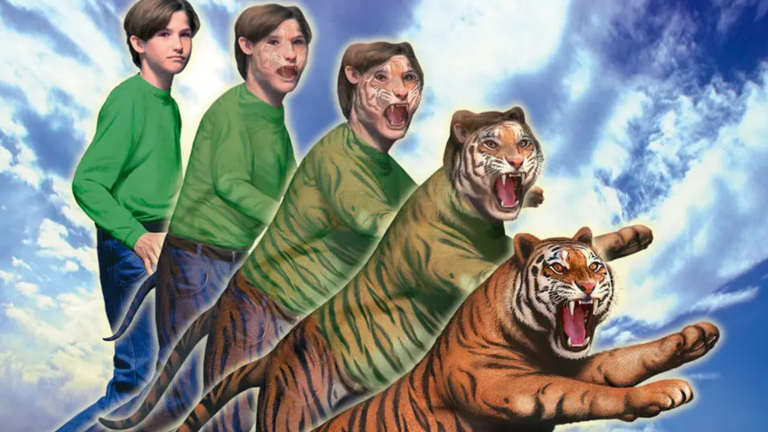 The dream of seeing Animorphs reach its full potential in live-action is slowly becoming a reality. As announced in The Hollywood Reporter a live action Animorphs movie, based on the popular 90's book series, is on the way from Scholastic and Picturestart. Animorphs had previously received the live action treatment in the '90s on Nickelodeon but while there's been rumblings of a movie for years this is the biggest push we've seen towards making it happen.
For those not in the know, the Animorphs books followed a group of human teens (Jake, Rachel, Tobias, Cassie, Marco) along with alien Ax defending Earth from an army of alien slugs attempting to take over the population. They were able to do this because they'd been gifted the power to morph, the ability to become any animal they touched. The books were extremely well regarded for their uncompromising depiction of war and the trauma it inflicted on the main characters.
Across 60+ books the team grew and changed and faced horrors that weren't common in kids literature at the time. The series was also well known for its humor and 90's pop culture references which while dating the books made them all the more relevant at the time.
The film will be produced by Scholastic Entertainment's Iole Lucchese and Caitlin Friedman alongside Picturestart's Feig and Lucy Kitad. Script development will be handled by Friedman and Picturestart's Royce Reeves Darby.
Lucchese commented that, "The central themes of Animorphs have resonated strongly with kids for more than two decades, and the time is right for a feature film that takes this captivating sci-fi adventure to another level for audiences today."
Feig also added that, "We couldn't be more excited to work with Scholastic to adapt Animorphs, an iconic book series with a wildly unique combination of exciting, witty, outlandish and grounded elements that feel all too relevant for our times. We know these books have a deservedly deep bench of passionate fans — ourselves included— and we hope to make Katherine Applegate and her co-author, Michael Grant, proud as we bring Jake, Marco, Cassie, Rachel, and Tobias to life for a new generation."
This movie announcement follows news from earlier in the year that Animorphs would be getting a new series of graphic novels based on the originals books. It looks like Scholastic is laying the groundwork to make sure Animorphs enters the public eye again before the movie is released.
A film version of Animorphs could be spectacular, especially with advancements in CGI technology. The 90's TV series did its best but it had a Nickelodeon teen show budget to try and pull off a massive sci-fi story. With a bigger movie budget and better CGI the film could finally bring a live-action version of the story to screen which lives up to everything fans have imagined since the '90s.