Features
18 Blockbusters That Oscar Missed
Despite the nominees this year, the Academy is not always kind to blockbusters, particularly of genre. Here's are 18 examples of why.
Oscar, Oscar, Oscar. Every year's Oscar nominations brings accusations and recriminations of who got snubbed and who got overpraised. This year's 92nd Academy Awards edition is no different. Is Joker really deserving of the most nominations from 2019? After its PGA and DGA wins, should 1917 truly be the frontrunner for Best Picture in a year that gave us Parasite or Once Upon a Time… in Hollywood? And why exactly is Greta Gerwig not nominated for Best Director? Some things never change, even as others do in the new century, such as Joker being a frontrunner and comic book movie.
Which got us thinking about what other blockbusters or mainstream entertainment either got ignored for a Best Picture nomination or even a possibly deserved win in the many years past. Granted Oscar has a spotty history at best with blockbusters. Generally, after the collapse of the studio system in the 1960s, the Academy has struggled at aligning their taste with public opinion and when they do give into the most popular choice, it is usually during the worst possible and sentimental moments, such as when Dances with Wolves beat Goodfellas, Forrest Gump outpaced Pulp Fiction, or Titanic sank the more deserving L.A. Confidential. And then there is the most notorious example. Nevertheless, there is a history of blockbusters that deserved a nomination or more from Oscar, and we have gathered 18 of them for your reading pleasure.
*** NOTE: Given the constantly evolving definition of both "blockbusters" and "Oscar films," we are only allowing entry in this list from the first modern blockbuster onward: 1975's Jaws—which for the record in almost any year should have won, but it was nominated for Best Picture the same year as One Flew Over the Cuckoo's Nest. Go figure.
Close Encounters of the Third Kind (1977)
Steven Spielberg's follow-up to Jaws proved to be an out-of-this-world experience that, like its predecessor, combined Spielberg's sentimentality and commercialism with the still vibrant artistry of 1970s Hollywood. However, despite featuring stunning sequences and even a cameoing François Truffaut, Close Encounters was ignored for a Best Picture nomination. To be fair, the Academy did nominate another little popular sci-fi film from that year, perhaps you heard of it? Star Wars.
Annie Hall ended up winning the Oscar that year, and with that we have no complaints.
read more: How Steven Spielberg's Night Skies Became E.T.
The Empire Strikes Back (1980)
While the Academy gave George Lucas' Star Wars genuine recognition for its industry-changing power in 1977, they seemed reticent about what exactly that meant by the time The Empire Strikes Back hit theaters three years later. With a colder color palate and an infinitely darker vantage point on sci-fi fantasy, Irvin Kershner's Empire surpassed the first film in every way, except for Oscar love. Likely agreeing with even-handed film criticism of the time that the film was too somber and pseudo-serious after the much lighter 1977 effort, the Academy snubbed the best Star Wars movie ever made. However, even if it had been nominated, Raging Bull should have still won the Oscar that year. So, how it ended up going to Ordinary People is anybody's guess.
read more: Leigh Brackett and the Empire Strikes Back You Never Saw
Raiders of the Lost Ark (1981)
Steven Spielberg's Raiders of the Lost Ark was indeed nominated for Best Picture in 1981. Thus the Academy did not really ignore what is possibly the best adventure film ever made. But they certainly overlooked it when Chariots of Fire took home the Best Picture trophy. Sure, Chariots is a wonderful film in its own right, but as inspirational as that music might be, few scenes are as ingrained in the popular imagination as when that boulder comes rolling after Indy, or when Harrison Ford groans, "I hate snakes." And fewer still are as masterfully executed as this Spielberg gem.
read more: How Raiders of the Lost Ark Continues to Influence Pop Culture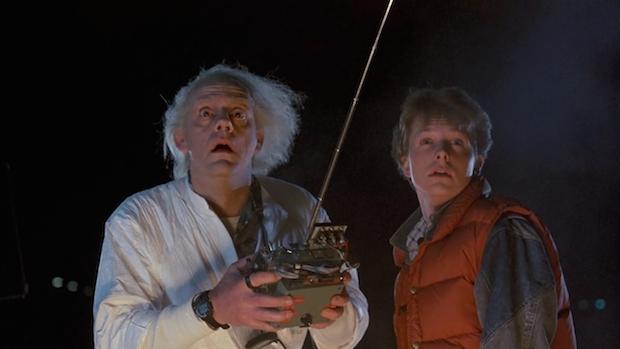 Back to the Future (1985)
Likely turning out better than anyone could have anticipated, including director Robert Zemeckis, Back to the Future is a perfect film that is simultaneously rooted in the mid-80s (and the then-popular 1950s nostalgia) while being paradoxically timeless in its subject of a teenager learning to truly understand his parents. It was a teenage comedy with some primordial themes told on a multi-generational canvas. Yet, all that the Academy saw was a teen comedy. Their loss since this could have easily taken Prizzi's Honor spot on the nomination list.
read more: The Plot Holes and Paradoxes of the Back to the Future Trilogy
Aliens (1986)
This was a tough year. Obviously, Platoon deserved the Oscar for Best Picture, and Hannah and Her Sisters, A Room with a View, The Mission, and Children of God were all worthy films as well. Yet, it is hard to accept that this James Cameron action film—which did receive a Best Actress nomination for Sigourney Weaver—was unworthy of Best Picture recognition, especially since other than Platoon and perhaps Hannah, it is the most remembered classic of 1986.
read more – Alien: Just How Intelligent was the Title Monster?
Wall Street (1987)*
In 1988, the Academy recognized an R-rated blockbuster hit that starred Michael Douglas and had adults everywhere reeling in horror. That movie was Fatal Attraction. Definitely a classic for many reasons, it still can be argued quite easily that Wall Street would have been the better choice with its far more timely satire of Reagan era greed and downtown Manhattan arrogance. Or should I say timeless, because the book of Gordon Gekko has stayed with us for nearly 30 years with an entire generation growing up with Gekko as an idol, oblivious that Oliver Stone modeled him after Satan.
*But I add this quid pro quo that a film that was not a huge box office earner in 1987 has certainly become one in people's imaginations in the following 27 years: The Princess Bride. This perfect comedy and fantasy blends both aesthetics for something totally original and enduring, and appealing to all ages and demographics—including what should have been Oscar voters.
Who Framed Roger Rabbit? (1988)
In 1988, the Academy gave the Best Picture Oscar to the biggest blockbuster of the year: Rain Man. Too bad that the season's second biggest earner would have been more deserving—Who Framed Roger Rabbit, which wasn't even nominated.
read more: The Who Framed Roger Rabbit You Never Saw
Dead Poets Society (1989)
Driving Miss Daisy should not have beaten blockbusters like Dead Poets Society and Field of Dreams, which were both nominated. Instead of seizing the day, or building it so history would come smiling, the Academy awarded a "political film" whose politics were dated in coddling older white viewers even for 1989.
read more: Why the Dead Poets Society Was Burned After One Day
If Oscar wanted to say something about race that year, it would have done far better to nominate (or award) either the heartbreaking Glory or the still bluntly relevant Do the Right Thing. Neither are blockbusters, but both are better than the nomination list, especially Do the Right Thing, which still screams with the fierce urgency of now that the Academy so desperately craved that year.
Jurassic Park (1993)
The Academy easily got it right this year when they awarded the profoundly moving and unforgettable Schindler's List the Best Picture Oscar. The term masterpiece is thrown around too often, like errant stars in film criticism, but the effort by Spielberg exceeds even that lofty laurel. For more than 20 years it has been a mandatory cinematic experience.
read more: Weestworld was the First Draft of Jurassic Park
However, this does not change the fact that there was another Spielberg film that very year, which has lasted just as long in the cultural imagination: Jurassic Park. That original cinematic wonder deserved recognition in its own right, more so than the actual token blockbuster nominee of that year, The Fugitive. But I see no reason the Harrison Ford vehicle would need to slink away when there was a perfectly fine slot inhabited by Remains of the Day. I love a good Merchant and Ivory production as much as the next person, but A Room with a View or Howards End, Remains is not.
The Lion King (1994)
The Academy had the unenviable task of balancing a stacked year like 1994 when it came nomination time. With films like Pulp Fiction, Forrest Gump, The Shawshank Redemption, and Quiz Show all nominated for Best Picture, the competition was brutal. Still, this does not excuse giving the Oscar to the blockbuster Forrest Gump over Pulp Fiction (one of the most legendary missteps in Academy history). If they really wanted to bow to public tastes, they could have at least recognized the year's second highest grossing film, The Lion King, was built of more enduring substance than Four Weddings and a Funeral. That's two black eyes for Oscar in one of the 1990s' best years for film.
read more: The Disney Renaissance – The Rise and Fall of a Generational Touchstone
Seven (1995)
I'm not sure if Seven actually counts as a blockbuster, but it made over $100 million in 1995 and was one of the year's 10 highest grossing movies. The Oscar going Braveheart makes sense, but Seven being absent from the dance does not. Admittedly, not the image we conjure for populist entertainment, this crowd-pleaser (or would it be crowd-downer?) certainly would have fit in well with Oscar's self-image.
read more: Seven and the Brilliance of David Fincher's Chase Scene
Saving Private Ryan (1998)
Saving Private Ryan lost to Shakespeare in Love. I'm not even going to dignify that with a third sentence.
read more: The Power of How Saving Private Ryan Depicts the Enemy
The Dark Knight (2008)
The Dark Knight not only should have been nominated for the 2008 Best Picture Oscar; it should have won. As someone who thoroughly enjoyed Milk, and admires what Slumdog Millionaire accomplished, I realized even then that they, nor the entire "top five" list of nominees, would be remembered like the one and only blockbuscater to articulate the paranoia and cynical despair of the Bush years and post-9/11 zeitgeist.
read more: Why The Dark Knight is Still the Best Superhero Movie
Sure, it's a superhero movie, but it's also so much more than that, towering above the genre and much of the disposability related with modern Hollywood franchising. And for that matter, take away The Reader as well and give Wall-E a nomination.
Inglourious Basterds (2009)
Inglourious Basterds made $120 million in the U.S. alone, so I'm going to argue for the purposes of this list that it's a blockbuster. And if it is, the instant Tarantino classic should have won the Oscar, as opposed to being awarded an obviously "also-ran" nomination. At the very least, the Academy didn't make the mistake of giving the Oscar to the dangerously close frontrunner Avatar. That would have an immortal slice of humble pie they'd have to swallow.
read more: Inglourious Basterds is Quentin Tarantino's Best Film
Frozen (2013)
This Oscar year was such a strong one with films like 12 Years a Slave, Her, American Hustle, Gravity, and The Wolf of Wall Street that I'd hate to knock any of them out to recognize a higher grossing film. Luckily, I don't have to since there were up to 10 available nomination slots, and they only used nine of them. In that tenth spot, Frozen could have found a nice, cozy, and warm little home (of course with its own snow flurry). It's certainly going to be the most treasured 2013 film for decades to come.
read more: Why Frozen Crossing $1 Billion Matters
Interstellar (2014)
The year of 2014 is increasingly looking like one of the benchmarks of this current decade for cinema. And while I agree with the Academy that Birdman was the best picture of that year, I find it hard to argue with others who passionately state Whiplash or Boyhood as their favorite. There is even a strong case to be made for The Grand Budapest Hotel.
But be that as it may, all of these deserving Best Picture nominations were missing a fifth film that should've been on the short list, yet didn't even merit a nomination when there were two open spots available. I am of course talking about Christopher Nolan's Interstellar, one of the most ambitious and challenging studio tentpoles released in the last 20 years. The movie is not flawless, but it enjoys a grandeur and scope that is haunting years later, like so many notes from Hans Zimmer's organ. This might be the film where Nolan mastered his use of IMAX photography, and it is also the one that made audiences everywhere consider theoretical physics related to black holes and fifth dimensional time manipulations.
read more: Christopher Nolan's Interstellar is a Secular End Times Myth
It still stands tall over that year's already relatively forgotten Oscar bait (the jointly nominated The Imitation Game and The Theory of Everything), as well as the Academy's half-hearted stab at populism: the nominated but thoroughly mediocre American Sniper.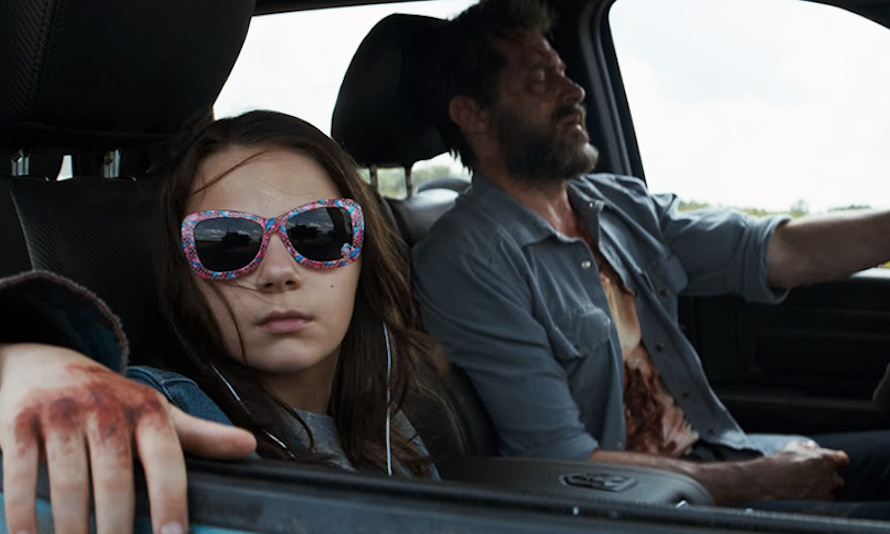 Logan (2017)
James Mangold and Hugh Jackman's Logan is the finest superhero movie since The Dark Knight. An elegiac modern Westerns for adults, it operated as more than just a swan song for Jackman's on screen persona as the Wolverine; it was a somber action movie about mortality and the legacies we leave behind, both intended and otherwise. It was the first superhero movie nominted in the Best Adapted Screenplay category, but it deserved greater recognition given that it elevated and transcended its genre.
read more: Logan – A Perfect X-Men Movie in the Age of Donald Trump
Knives Out (2019)
To be sure, 2019 is a year that suggests the Academy of Motion Picture Arts and Sciences' wariness toward genre is fading. How can it not be when Joker received the most Oscar nods of any movie, accruing 11 total nominations? Yet while Joker was a huge hit with both audiences and Oscar voters, it also very much is a comic book movie dressed up to look like a more traditional Oscar-friendly character study.
By comparison, Rian Johnson's sleeper hit from the holiday season, Knives Out, is a triumph that really should have received more Oscar love than a lonely Best Original Screenplay nomination. Of course Knives Out's script is one of its strongest assets, but it is in service to a devastatingly funny film that is designed like a Swiss Army Watch, or perhaps a Southern fried one. Both an uproariously funny whodunit and a biting piece of social commentary, its an exceedingly clever ensemble piece that makes more pointed remarks about class and privilege in America than most somber Oscar darlings.
read more: When Murder Makes You a Better Person in Knives Out
So it's a shame the film suffers from a familiar parallel narrative of disdain against genre: Knives Out faced a disdain of comedy. Inexpicably treated as lesser than drama, the tongue-in-cheek gaiety of Johnson's murder mystery, as signaled by Daniel Craig's outrageous Southern accent, led to the film getting snubbed for Best Picture as well as a variety of technical awards. It's a shame, as we imagine it is one many will revisit from 2019 again and again.
This article was previously published on Feb. 25, 2016.
David Crow is the Film Section Editor at Den of Geek. He's also a member of both the Critics Choice Association and the Online Film Critics Society. Read more of his work here. You can follow him on Twitter @DCrowsNest.