Features
13 Great Fantasy Anime Movies That Aren't From Studio Ghibli
If you're looking for some slightly different anime from the far east, you could do a lot worse than these movies...
This article comes from Den of Geek UK.
When it comes to animated fantasy from the far east, attention immediately goes to Studio Ghibli, and rightly so: My Neighbor Totoro, Princess Mononoke, Spirited Away, and many other films besides have made it Japan's most respected and world-famous animation house.
All the same, there's lots more to fantasy anime than Studio Ghibli, and the past 60 years have given rise to some charming and beautiful-looking movies from Japan and beyond.
To mark the UK cinema release of Big Fish And Begonia, here's our pick of 12 wonderful fantasy anime features that haven't come from Studio Ghibli…
Hakujaden: Legend Of The White Snake (1958)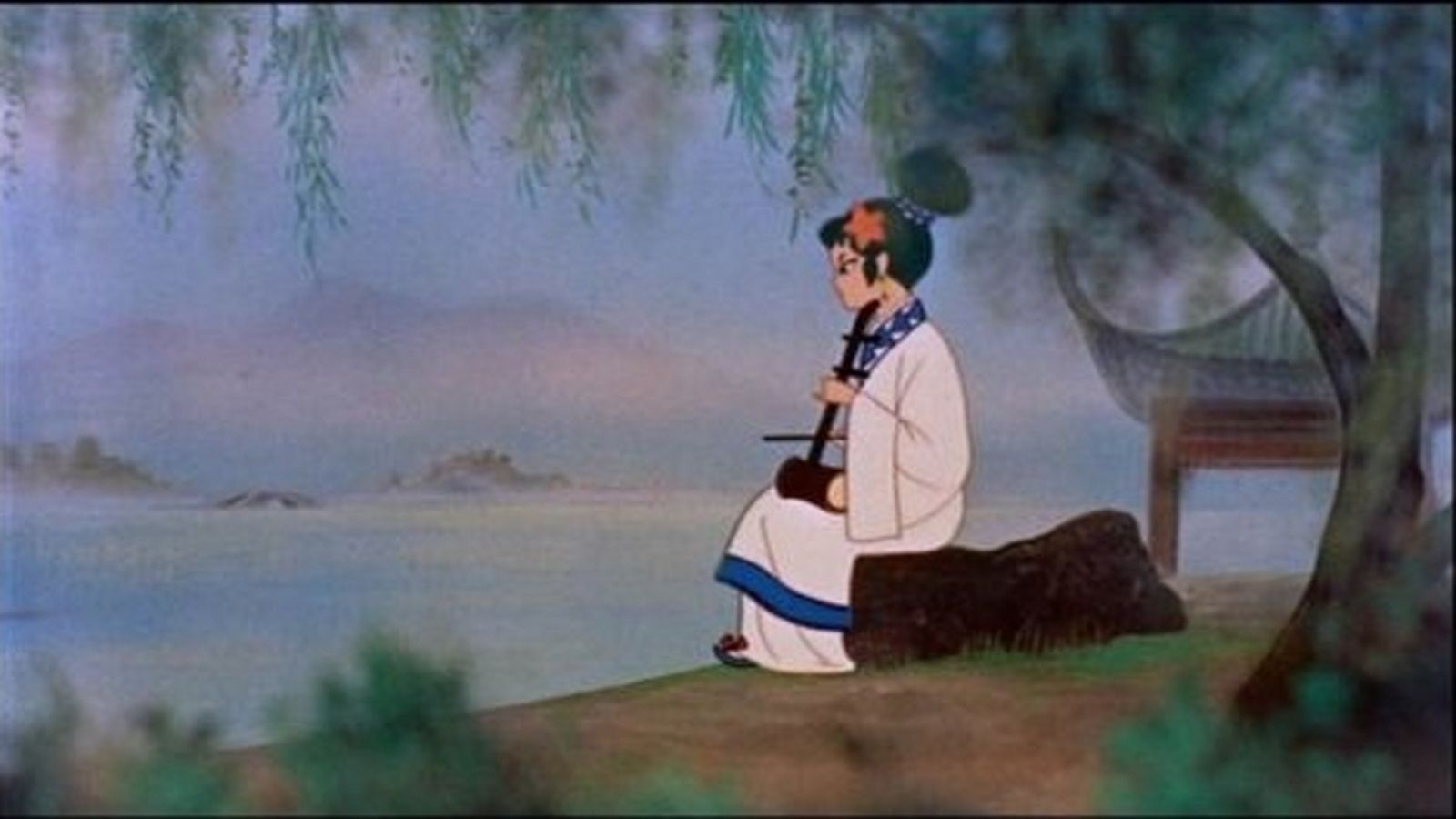 Proving that many paths wind back to Studio Ghibli in the end, Hakujaden had a profound influence on Hayao Miyazaki. Famously Japan's first full-color animated film, it was also an important project for Toei, a studio that would foster some of the country's finest talent. Taro Rin, for example – who later created Galaxy Express 999 and The Dagger Of Kamui – worked on this 1958 animated fantasy, loosely based on Chinese legend.
Sadly, Hakujaden wasn't particularly popular when it got a release in America – perhaps because, compared to the might of Disney, Toei's stylised approach to animation looked a little crude. Nevertheless, Hakujaden is full of color and charm, and worth seeking out.
The Monkey King: Uproar In Heaven (1964)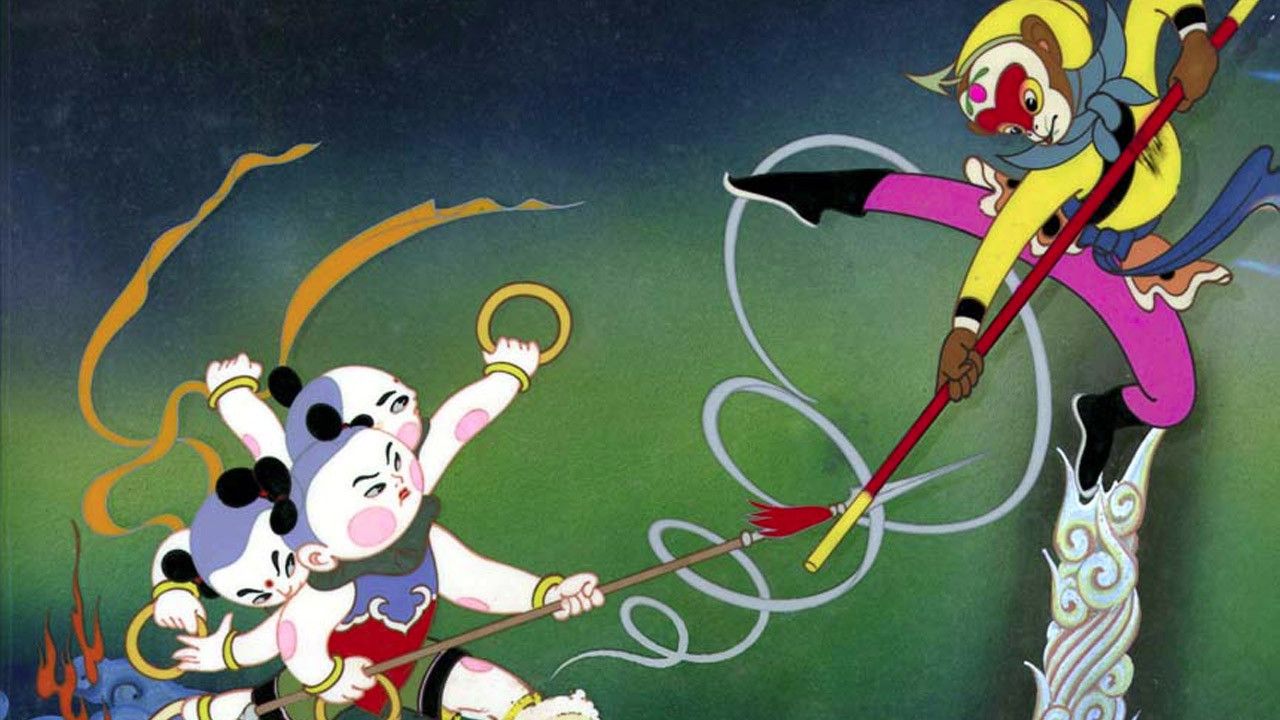 This Chinese animated feature takes an oft-retold tale, Journey To The West, and mines it for some truly spectacular, stylized images. Favouring color and movement over detail, its director, Wan Laiming, creates the impression of a storybook that has miraculously sprung to life.
At times, parts of The Monkey King start to resemble the more surreal moments in Disney's Fantasia – and no, this is by no means a bad thing. If the two-hour original sounds a little bit too epic for you, then try to track down the restored, 2012 edition, which remixes some of the action to bring the same story down to a more concise 90 minutes.
The Great Adventure Of Horus (1968)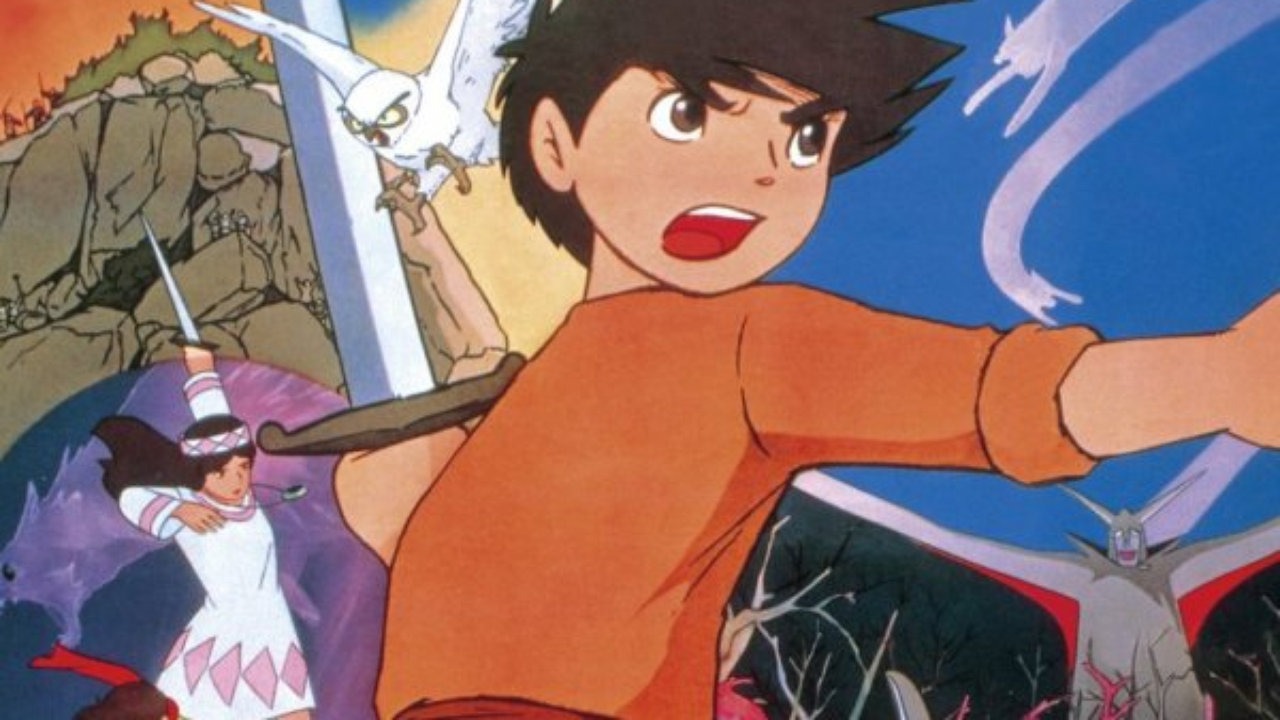 Also known as The Little Norse Prince, this was an early masterpiece from director Isao Takahata, later co-founder of Studio Ghibli and the storyteller behind the heart-breaking Grave Of The Fireflies. Right from the opening scene, where the young hero, Horus, is attacked by a pack slavering wolves, it's clear we're not in typical fairytale territory; Takahata gives this story of bravery and magic a stark and violent edge that will likely unsettle the very young.
In Japan, The Great Adventure Of Horus is rightly considered a classic, and one of the movies that helped push anime forward as a medium.
The Wonderful World Of Puss 'N' Boots (1969)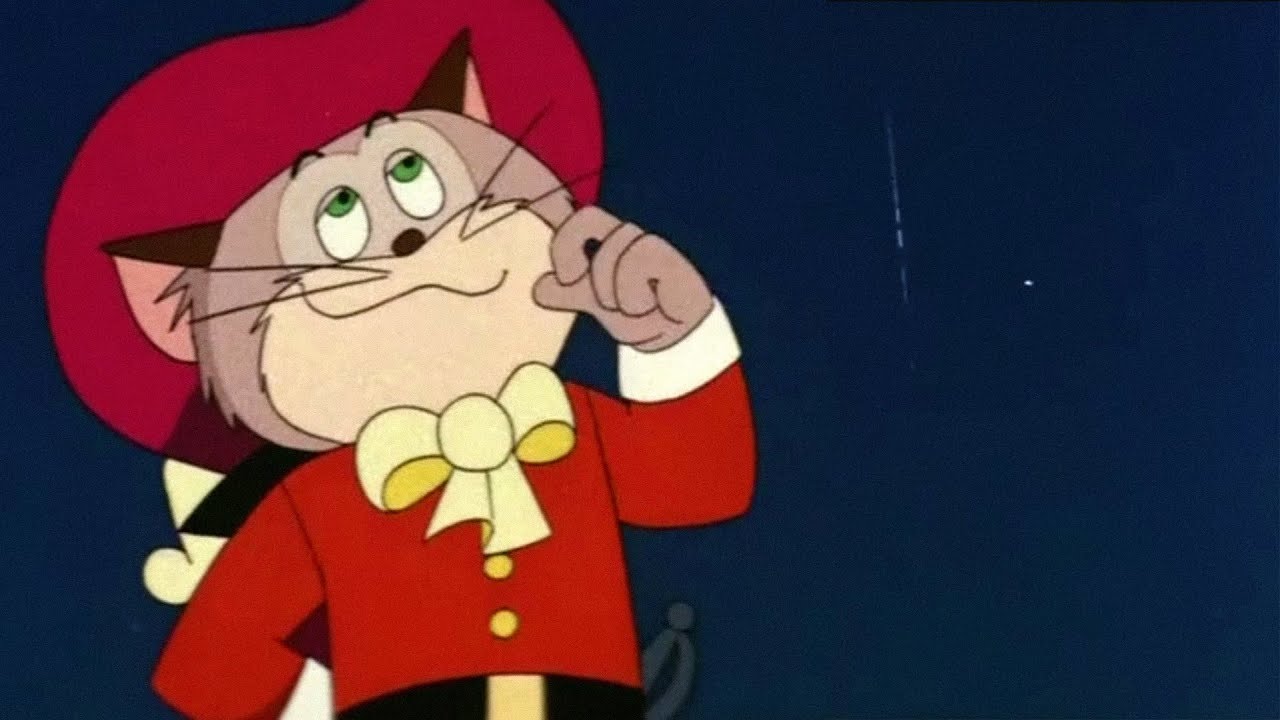 A more slight, unassuming film than Horus, Puss 'N' Boots is nevertheless packed with charm. As you've probably gathered, it's based on the western folktale of the same name, and details the adventures of a plucky, sword-waving cat. Again animated by Toei, the movie provides some stunning action sequences, including a beautifully-rendered chase across a bridge that was co-animated by none other than Hayao Miyazaki.
Although clearly aimed at a younger audience than The Great Adventure Of Horus, Puss 'N' Boots still has a bit more bite than its title suggests; the arrival of an evil sorcerer called Lucifer is pretty blood-curdling stuff in among all the scampering cats and mice.
A timelessly entertaining film, Puss 'N' Boots prompted two sequels, and its hero, Pero, would soon become Toei's logo and official mascot.
Phoenix 2772: Space Firebird (1980)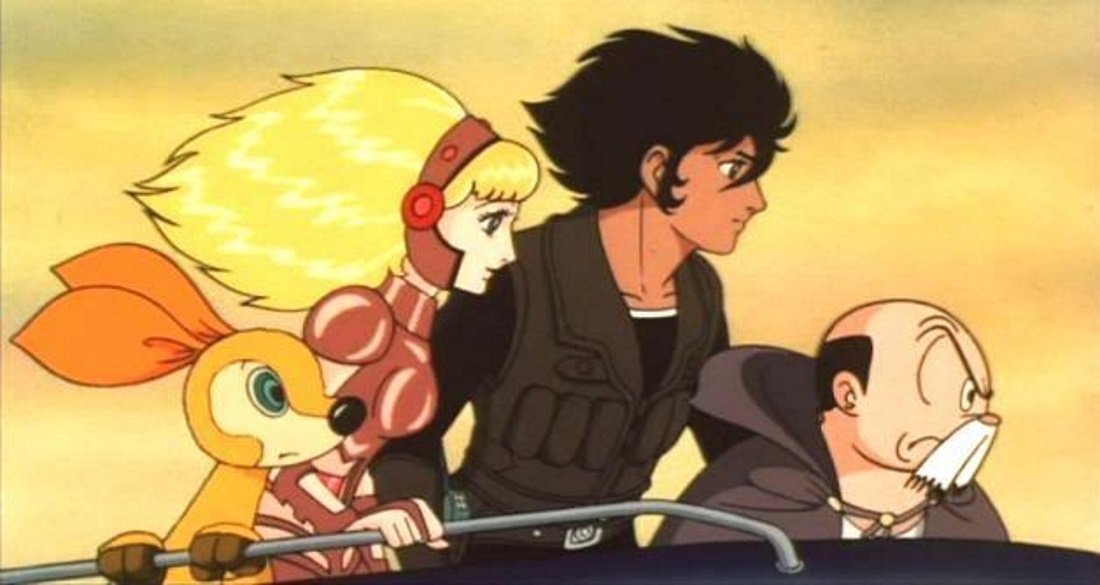 Osamu Tezuka is best known in the west for Astro Boy (or Tetsuwan Atom), but in Japan, he's nothing less than the god of manga – an artist and storyteller whose fame in his native country is comparable with Walt Disney. Hi no Tori, or Phoenix, was his magnum opus – an epic fantasy about death and rebirth that spans multiple ages and a dozen volumes. Indeed, Phoenix was so colossal that, at the time of his sad death in 1989, Tezuka still hadn't finished it.
As its name implies, Phoenix 2772 is based on one of the future chapters of the manga, and its two-hour running time is packed with strange and wonderful images. A collision of sci-fi and fantasy, it imagines a world on the brink of collapse and a dwindling human population artificially created by computers. The disarming opening sequence, in which we see a baby created and then grow into the youthful protagonist, suggests a high-tech fairytale; brace yourself, though, because Tezuka's dark, allegorical story soon bares its teeth. With the Earth in ruins, it's hoped that the mythical phoenix will provide a last-minute salvation; it's fair to say that things don't quite go as planned.
It's has to be said that the animation is wonderful, too: all bold, simple lines and hard-edged retro-futurism. Just make sure you go for the subtitled version rather than the awful US dub from the 1980s.
Nausicaa Of The Valley Of The Wind (1984)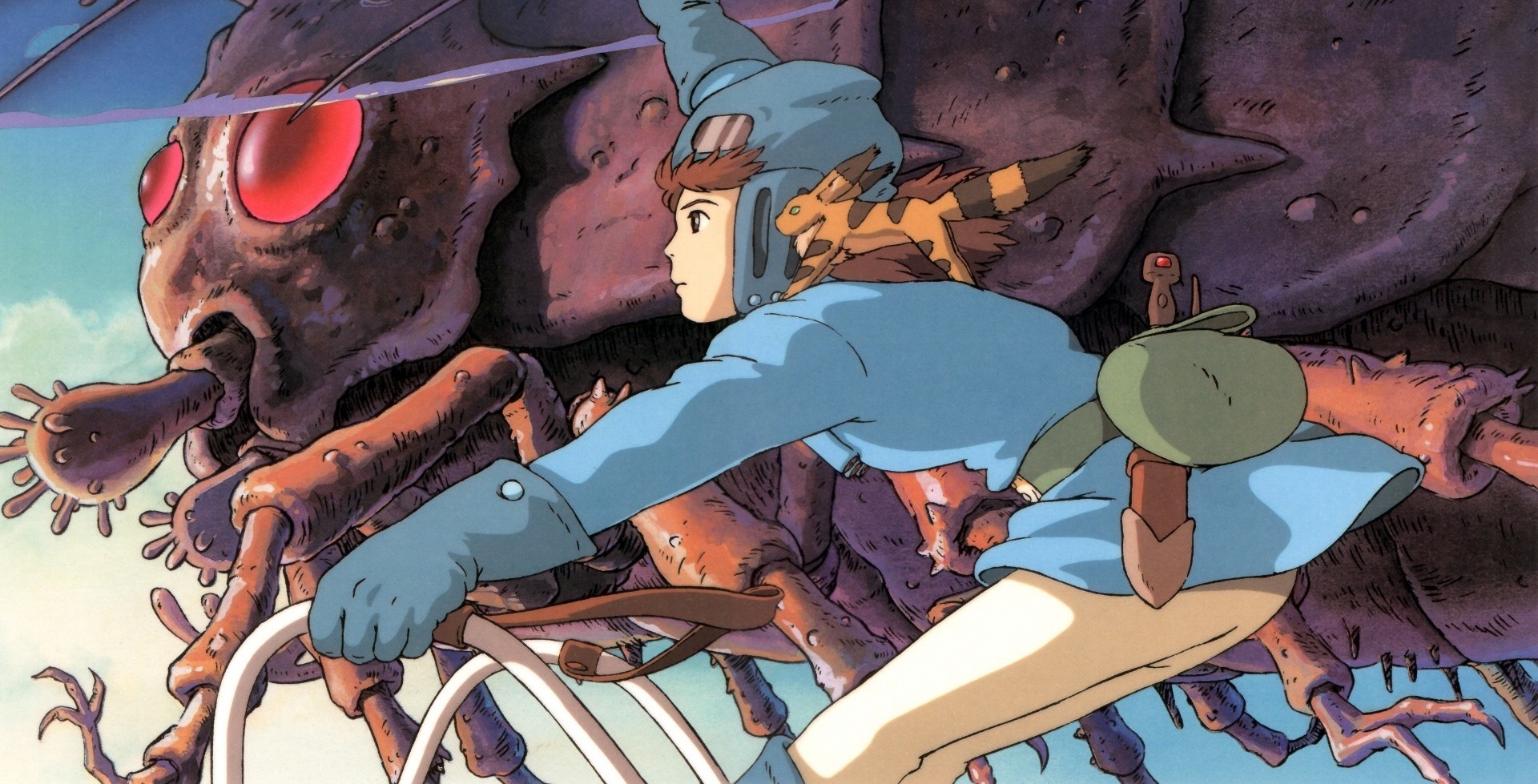 We can just about get away with including this one on a technicality, since it's the last feature film Hayao Miyazaki directed before co-founding Studio Ghibli the following year. Based on Miyazaki's own manga of the same name, Nausicaa is a heady, post-apocalyptic eco fable with some extraordinary world-building. The filmmaker's vision of a post-industrial future plagued by poison clouds and populated by giant insects is captivating; Nausicaa, the heroine, makes for a charming guide.
First brought to the west in a horribly mangled form as Warriors Of The Wind, Nausicaa has since received a pristine Blu-ray release that shows off its glorious design. Miyazaki would, of course, go on to ever greater fame over the decades that followed; part of us wishes he'd made at least one more film based on his voluminous manga epic.
Millennium Actress (2001)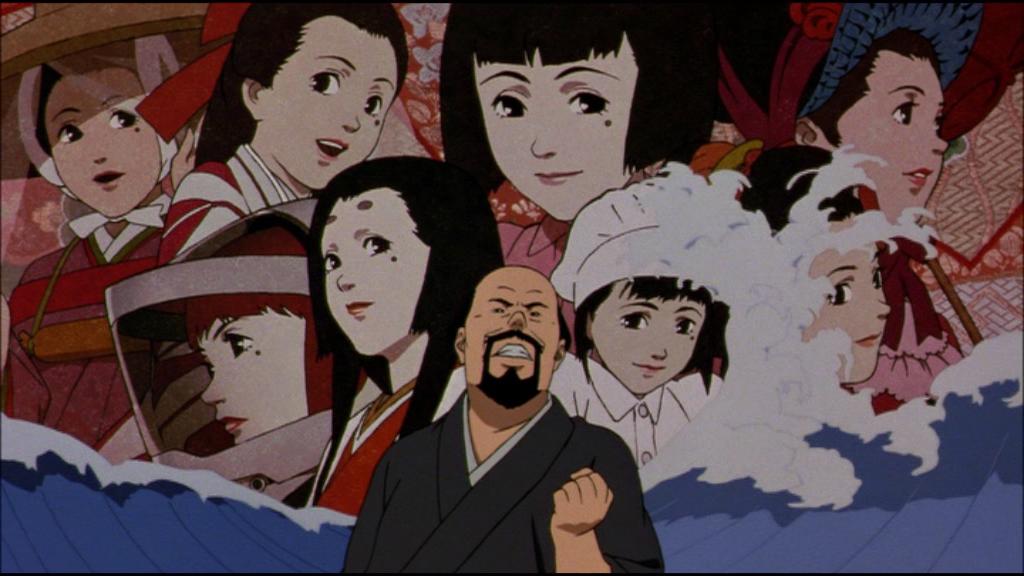 The world lost one of its greatest storytellers when Satoshi Kon died in 2010. He was just 46 years-old. Nevertheless, he left behind some spectacular work behind, from the electrifying psychological thriller Perfect Blue via the mind-bending sci-fi of Paprika to the David Lynch-esque series, Paranoia Agent.
Millennium Actress, meanwhile, is a drama that slips effortlessly into surreal fantasy; an actress reflects on her life story, and episodes of it splash across the screen thanks to some of the most beautiful 2D animation to emerge from Japan. Like so many of Kon's films, reality and illusion intertwine; in Perfect Blue, the results were terrifying. Here, they're filled with humanity and delight.
My Beautiful Girl, Mari (2002)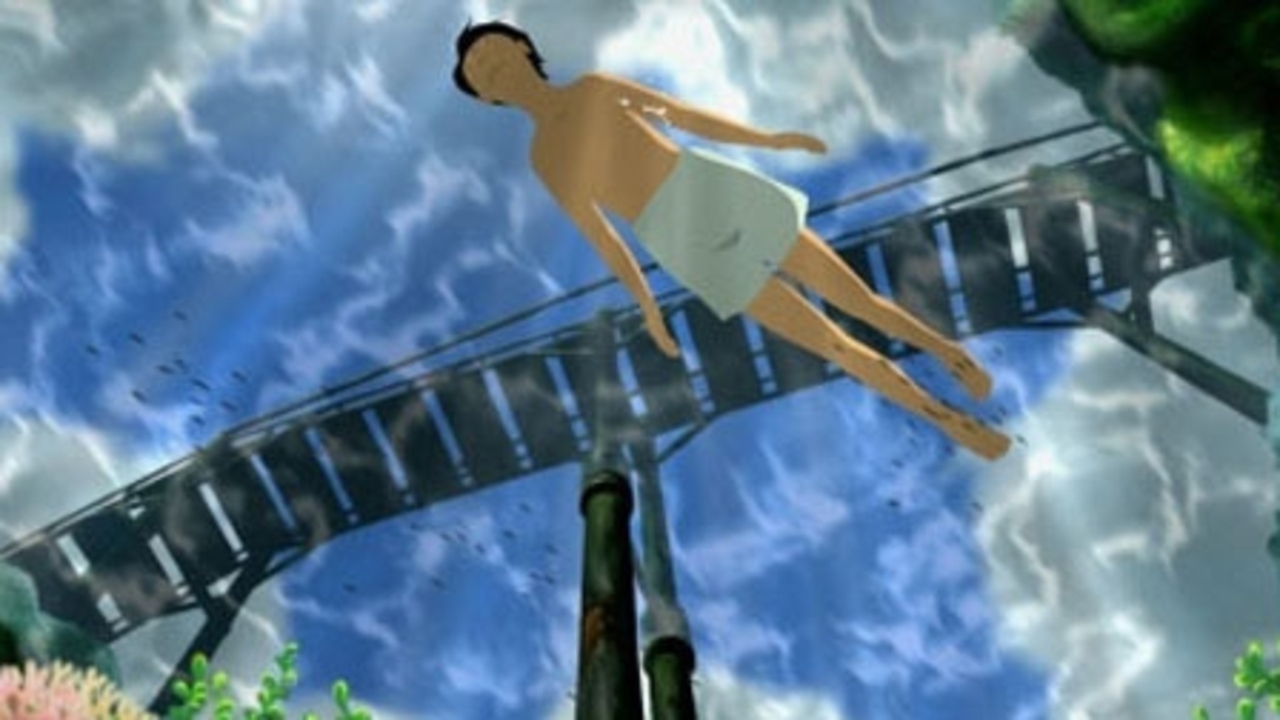 Hailing from Korea, this short, feather-like film also toys with the line between dreams and reality. The central character is a typical young man you'd find wandering around any cosmopolitan city: isolated, anxious about his place in the world. But in his dreams, he finds freedom – and a beautiful woman named Mari.
Rendered in clean blocks of colour, My Beautiful Girl, Mari has a hyperreal look that's quite different from typical Japanese anime. The expressive way it uses color to tell its story makes for some wonderful moments. A sequence featuring a storm at sea is a particular highlight.
Journey To Agartha (2011)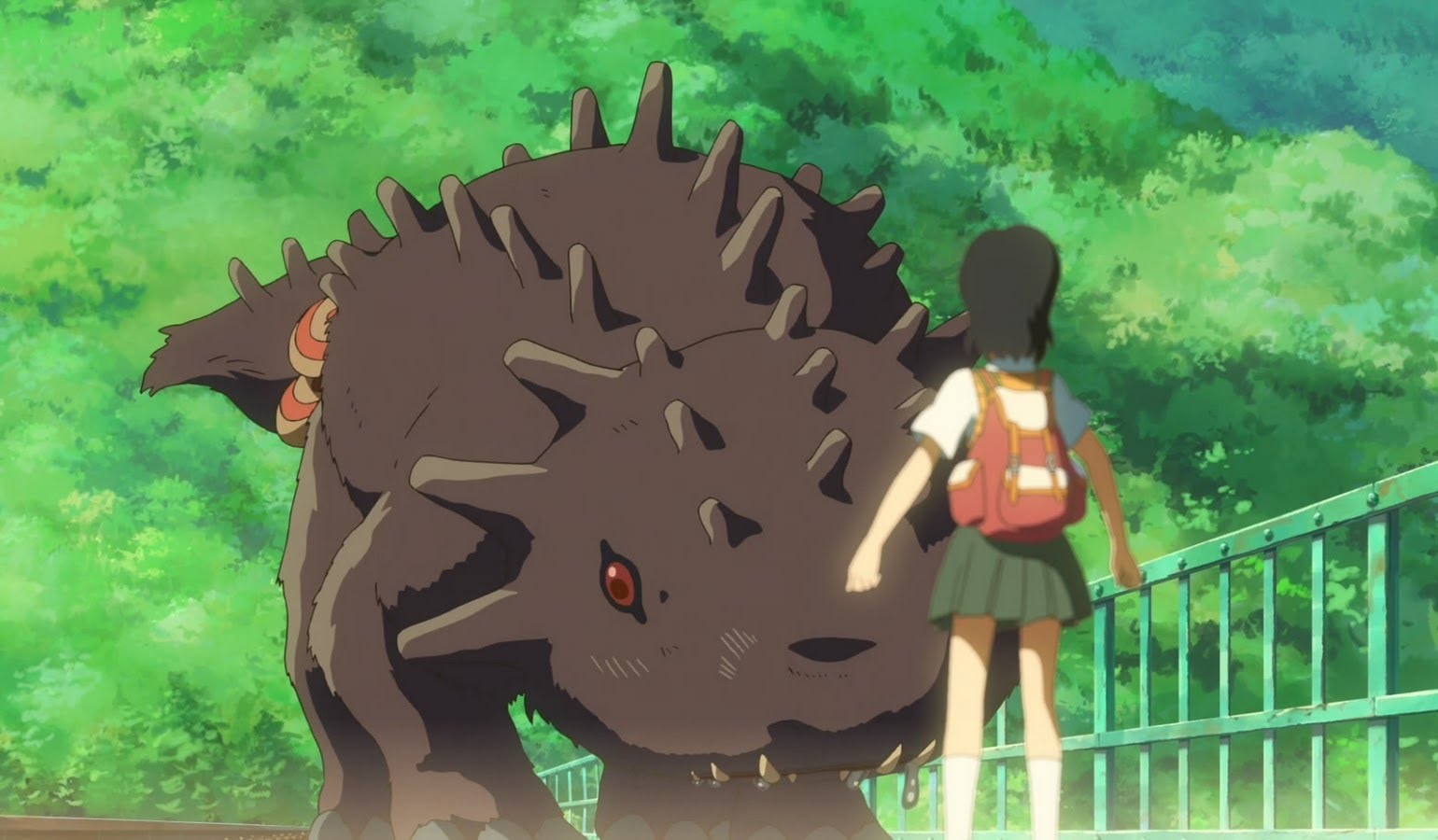 Directed by Makoto Shinkai, who's fast becoming one of Japan's premiere anime storytellers, Journey To Agartha (also known as Children Who Chase Lost Voices) is a quiet masterpiece. There's all the typical stuff you'd find in a broad animated fantasy – a brave heroine who journeys into a strange distant land, for example – but the breadth of the world Shinkai creates here is truly special.
Your Name, released in 2016, was a worldwide success and brought Shinkai's name to a much wider audience; if you haven't caught up with his earlier work already, Agartha is a bewitching place to start.
Wolf Children (2012)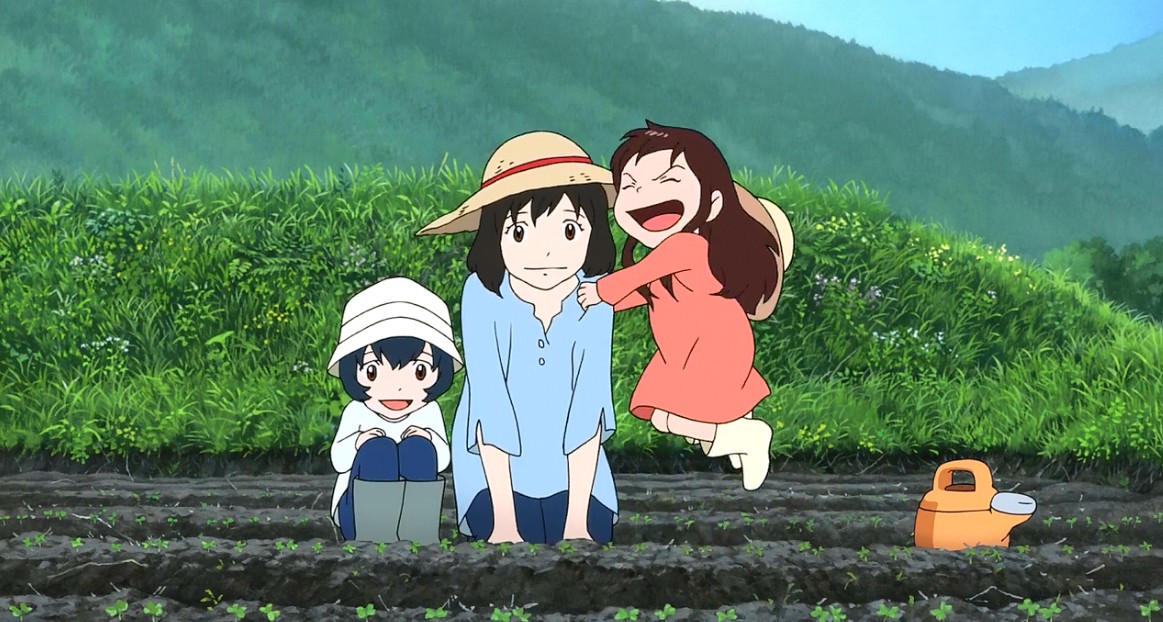 A veteran of film and TV, director Mamoru Hosoda's work includes the charming fantasy drama, The Girl Who Leapt Through Time, and the surprisingly weighty sci-fi thriller, Summer Wars. About a mother struggling to single-handedly raise her half-human, half-wolf children, this 2012 feature is an elegant blend of fantasy and realism.
A much more sombre story in tone than those other films mentioned above, Wolf Children is also superbly animated and, with some truly likeable central characters, absorbingly told throughout.
Your Name (2016)
Makoto Shinkai's fantasy High School romance became the fourth highest-grossing film of all time in Japan on release, and picked up enough international attention for JJ Abrams to greenlight an American remake. Half melancholy, wistful teenage swooner, half hybrid body-swap comedy, the film is actually nothing like it sounds – with Shinkai covering everything from gender politics, J-pop and transcendental philosophy. Arriving at the same time Hayao Miyazaki announced his retirement (again), Shinkai's film was big, bold and beautiful enough for almost everyone to call it the new Spirited Away.
Big Fish And Begonia (2018)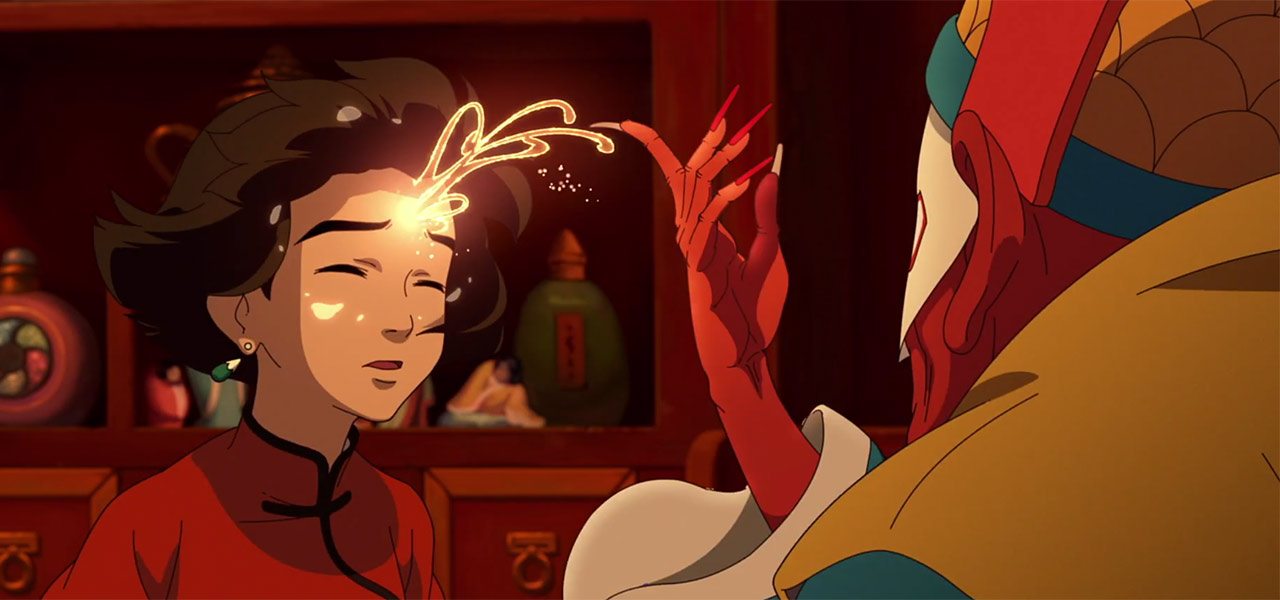 An ambitious and vibrant debut from China's B&T Studio, Big Fish And Begonia tells a story of demi-gods who live apart from the world of humans. A young fisherman dies while attempting to save a female demi-god, Chun, from a fishing net in a raging storm; Chun therefore resolves to bring the fisherman back to life – a task that's as tricky to pull off as it sounds.
The characters don't quite pack the emotional heft of something like Spirited Away, Big Fish And Begonia is a great film to simply sit back and admire; the story is steeped in Chinese myth, but the quality of its visuals are universal.
Mary And The Witch's Flower (2018)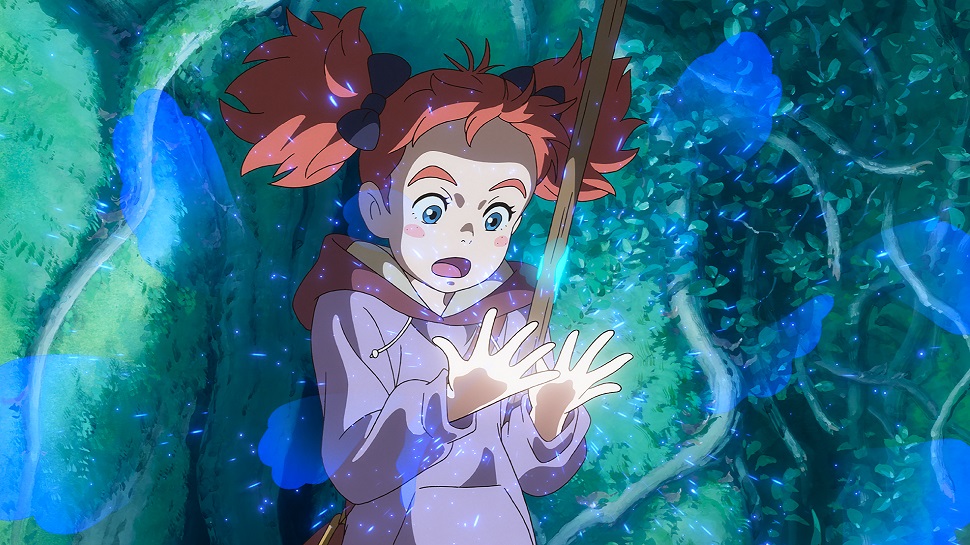 Director Hiromasa Yonobayashi worked at Studio Ghibli for many years before co-founding his own company, Studio Pinoc, and his earlier films – Arietty, When Marnie Was There – have clearly bled into the style of his new animation house. Mary And The Witch's Flower tells the tale of a young girl, the Mary of the title, whose encounter with a broomstick in the English countryside transports her to a witch's university in the clouds – and a roster of very strange people who may or may not be friendly.
The advance of CGI has led to repeated questions about how traditional, hand-drawn animation can survive in the face of it; Mary And The Witch's Flower proves that, with its seamless mix of modern and analogue techniques, the medium is still in rude health.
Read the latest Den of Geek Special Edition Magazine Here!