Features
12 unknown actors cast in major blockbusters
As Chris Hemsworth lines up for Thor, here are 12 unknowns given leading roles in big blockbusters — and what happened next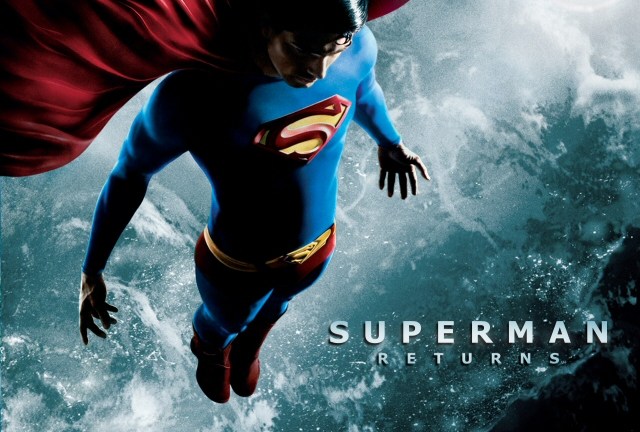 According to the latest rumours, Chris Hemsworth – last seen as George Kirk in JJ Abrams' Star Trek reboot – is set to be given his potentially star-making lead role in Marvel's big screen movie of Thor.
But he's the latest relatively unknown actor who's in line for a career fast forward, by landing such a role without having to do the crawling up the greasy pole to extent of many of his peers. For the studio, of course, this kind of casting is a gamble, but when you're forking out nine figures for a major blockbuster, if you can save a few quid on the lead actor by casting an unknown, all the better.
That said, sometimes it works, and sometimes it doesn't. And here's what happened when a collection of actors got their major break at the lead of a big motion picture.
The rules for inclusion are this: the actor or actress concerned must have been low profile before, and been given a huge break in one of the two leading roles of a major motion picture. It can't have been a sleeper hit that shot big, such as Ellen Page in Juno. It had to be a blockbuster production from day one.
This lot certainly qualify…
Brandon Routh Superman Returns
Plucked seemingly from nowhere to fill out the tights of Superman, Routh headlined Bryan Singer's 2006 Man Of Steel franchise reboot perfectly well, helped in no small way by his similarities to Christopher Reeve. General reaction to his performance was upbeat.
Since then, however, he's only made a few fleeting big screen appearances, most memorably in Kevin Smith's Zack & Miri Make A Porno. He's got, however, his next five films in the can already, but we suspect that it won't be until Superman gets re-re-booted that we'll see him in a massive blockbuster again.
Matthew McConaughey A Time To Kill
McConaughey was plucked from the likes of The Return Of The Texas Chainsaw Massacre to headline this star-laden John Grisham adaptation, and his turn was certainly a star-making one. He acquitted (sorry) himself well, too.
Appreciating that he'd given a better performance in John Sayle's superb Lone Star just the year before, McConaughey nonetheless made some interesting films in the slipstream of A Time To Kill, before concentrating on churning out primarily romantic comedies, such as the current Ghosts Of Girlfriends Past.
He regularly delivers middling hits, rather than massive ones. And he's in the scene where Tom Cruise does his dancing in Tropic Thunder, but we, er, keep forgetting he's there.
Hayden Christensen Star Wars Episode II: Attack Of The Clones
George Lucas scouted the world to find his Anakin Skywalker for the back two pivotal films telling the story of the genesis of Darth Vader. It was Hayden Christensen, a man who to this day has had two major hits, both of them with the words Star and Wars in the title.
I don't buy the assertion that Christensen is a bad actor – take a look at his turn in Shattered Glass for proof – but still, you wonder if Mr Lucas just didn't have time to sit through all the audition tapes. Nonetheless, post-Star Wars, Christensen star has inevitable waned. He turned up in the tepid Awake last year, and while Jumper didn't do bad numbers, a franchise-generating juggernaut it wasn't. His next attempt to light up the box office is next Spring's Takers, alongside Paul Walker and Matt Dillon, but you wonder if his career will be in some ways permanently tainted by his two Star Wars turns. A pity if that's the case.
(Incidentally, we've not included any of the original Star Wars cast, on the basis that A New Hope itself was a surprise blockbuster hit, given that few expected it to do quite the business it did)
Matt Damon The Rainmaker
If it works for Matthew McConaughey in A Time To Kill, then surely – the theory runs – that the next John Grisham adaptation should follow a similar template.
Thus, Francis Ford Coppola cast him in the lead of 1997's The Rainmaker, a project that had blockbuster written all over it. Co-starring Mickey Rourke, Jon Voight and Danny DeVito, Damon acquitted himself reasonably well, but ironically, it was the planned breakthrough role that failed to give him the breakthrough. The film spluttered, big screen Grisham adaptations started to dry up, and Damon had to look at something smaller for his ultimate breakthrough.
Thus, it took the follow year's Good Will Hunting – that he co-wrote – and his small but pivotal role in Saving Private Ryan to elbow him onto the map.
Since his Rainmaker turn, however, which seemed to act more as an audition tape for him than providing proof of box office magnetism, Damon has acquitted himself by choosing his moves very smartly, and like it or lump it, he's a major movie star who can quickly get projects greenlit. And after all, there's always that fourth Bourne movie when he needs a bit of extra cash…
Shia LaBeouf Transformers
If you're going to make a film about big giant robots smashing seven shades out of each other, then acting talent is collateral just waiting to be damaged. It was inevitable that a big star wasn't needed in Transformers, and thus Shia LaBeouf got his break. Granted, he'd already filmed the lead in Disurbia by this time, yet that was arguably a hit off the back of its leading man's growing profile.
Transformers, however, catapulted him onto the world stage, and he's powered a hit under his own name since – the pretty terrible Eagle Eye – along with being added to the cast roster for Indiana Jones 4. He's also taken his big movie break and become one of the biggest movie stars currently working, with his next project after Transformers 2 being the latest John Grisham adaptation, The Associate. Time will tell if he can continue to power hits off the strength of his name, but he's certainly on most casting director's to-call list, if they're after some box office clout. We might be going out on a whim here, though, but we don't expect to see him in any Woody Allen movies anytime soon.
Hugh Jackman X-Men
It was mainly television work that had filled out the resume of Hugh Jackman when he joined the cast of generally unknown actors (with a couple of exceptions) for Bryan Singer's maiden X-Men movie. And yet, as central character Wolverine, it was Jackman who stayed in the mind afterwards. A genuinely star-making turn, it's perhaps unsurprising that Jackman has played the role three further times since, but he's also become a bona fide movie star, even if that's his only major franchise success. But he's still chosen well.
Swordfish was a smart choice, for instance, and while Van Helsing wasn't a great movie, Jackman still helped power it to hit status. He's come a cropper a few times – most recently with Baz Luhrmann's Australia – but he's got one of cinema's most lucrative current franchises in his back pocket, and the intelligence to seek out films like The Prestige to do, too.
Leonardo DiCaprio Titanic
It's generally the big money effects pictures that go for unknowns in the leading roles, and while Leonardo DiCaprio had snared an Oscar nomination (and a very deserved one) for his turn in What's Eating Gilbert Grape? by the time he got the nod for the lead role in Titanic, a high profile actor he absolutely wasn't. We'd wager that pre-stepping on that boat, not a teenage girl had his poster on their wall.
As the headline star in a $200m+ movie, plenty was resting on DiCaprio's shoulders. But it was his presence in the end that was believed to be a significant contributory factor to the film's massive $600m+ take in the US alone. He attracted the crucial younger female audience who were seeing the film several times, and snapping up any merchandise with his face anywhere near it. Granted, that's one of a number of reasons why the film soared, but the Leo factor, as it was known, can't be underplayed.
Since then, for all the debates over his performance qualities, DiCaprio has built his career smartly, and has managed in recent times to ally himself closely to Martin Scorsese (their fourth collaboration, Shutter Island, is out in October). A mix of commercial material (Catch Me If You Can, The Man In The Iron Mask) and meatier choices (Blood Diamond, Revolutionary Road) has helped him too, and while some remain blind to his acting charms, DiCaprio has nonetheless taking the significant springboard of being the leading man in the biggest commercial success of all time and built a very successful career off the back of it. Heck, he might even be playing Frank Sinatra next…
Eric Bana Hulk
I'd better save my speech on why Ang Lee's Hulk is one of the most criminally underrated blockbusters of all time for another day. However, what's more sure is that the casting of Eric Bana in the leading role was a gamble, given that mainstream audiences were unlikely to have ever heard of him. Those who had seen the terrific Australian movie Chopper knew all about him, but his double role as Bruce Banner and the big green angry man was his blockbuster break.
The film made a good chunk of money, too, although remains quite unpopular, and Bana was nowhere to be seen in last year's reboot. He tried blockbusters again with the underwhelming Troy, but found more success – albeit less star attention – with his very good turn in Steven Spielberg's Munich.
Bana, though, is a terrific actor, but content it seems not to be a major movie star. That lets him turn up as the bad guy in this summer's Star Trek, while also giving him the flexibility to try Curtis Hanson's disappointing Lucky You.
In this case, the supposed star-making role didn't send Bana to the top of the tree, but it shot him far enough up it to keep himself busy.
Sam Neill Jurassic Park
To call Sam Neill an unknown is a bit disingenuous, but he's certainly not the first name that would have cropped into people's heads to headline a major Steven Spielberg summer blockbuster. For despite a catalogue of strong performances, he simply wasn't known for being a major blockbuster lead.
But Spielberg knew what he doing. The dinosaurs were the stars of Jurassic Park, and he cast people that could convincingly act around them, reaping the rewards of a near-billion dollar worldwide gross. Sam Neill has shown little signs of interest in heading up more blockbusters since, save for being lured back for Jurassic Park III. But Spielberg's savvy casting (and granted, he wasn't the first to try it by any means, but few had taken a film with a relatively unknown cast to that amount of money before) set a template for big effects-driven movies and their lack of movie stars that's still being used right now.
Julia Ormond Legends Of The Fall/First Knight/Sabrina
Out of nowhere, in the mid-90s Julia Ormond seemingly became the must-cast actress. She landed herself three consecutive major roles in three high profile projects, and these should have been the springboard for greater things.
The problem was that despite the quality of Ormond's work, none of the films really caught fire. Brad Pitt epic Legends Of The Fall did middling business, Richard Gere's First Knight was a turgid disappointment, and the remaking of Sabrina as a Harrison Ford vehicle did Ormond no favours, either. In short, she landed three horses, but none of them proved to be worth backing.
Since then, Ormond has stayed out of the blockbuster limelight, although has picked up work in some interesting films, including David Lynch's Inland Empire and David Fincher's recent The Curious Case Of Benjamin Button. But really, she needed one of that trio of initial big films to catch fire, and not one of them did.
She popped up in CSI: NY last year, but we hope to see her continue to pick up interesting movie roles too.
Bill Campbell The Rocketeer
In retrospect, Disney was following what would become the formula to the letter with its expensive adaptation of The Rocketeer, Scheduled in for the summer of 1991, and still burnt by the bill of the star-laden Dick Tracy, it chose to spend its money on the effects and the promotion rather than its cast. As a result, fine actors such as Timothy Dalton and – in the title role – Bill Campbell got drafted in.
However, Disney was simply ahead of the market on this one. 1991 was the summer ruled by Kevin Costner and Arnold Schwarzenegger, and big movie star names had rarely been as vital to get a project into the many millions. The Rocketeer – a solid film, and some argue a hugely underappreciated one – simply spluttered in the face of the competition (bringing in just shy of $47m in the US), and Bill Campbell's big shot at major movie stardom was gone.
Most of his work of late has been restricted to television, including Once And Again, The 4400 and The O.C. He also popped up in the Ricky Gervais vehicle Ghost Town last year as well, but he's not trodden near a major blockbuster since The Rocketeer.
Claire Forlani Meet Joe Black
It had star-making role stamped right the way through it. Cast opposite Brad Pitt in a big budget remake of Death Takes A Holiday, Meet Joe Black was to be the big Christmas film, and the big blockbuster break for Forlani. She'd already caught the eye in Kevin Smith's Mallrats and she'd had a bit part in The Rock, but nothing on the scale of Joe Black.
The film, however, was a mess. Over double the running time of the film it was remaking, the argument with Meet Joe Black was that there was a fine 90 minute film in the midst of its three hourlength. Audiences weren't keen to find out if that was true, though, and while it hardly bombed, it's fair to say that its numbers were disappointing.
Forlani, however, rode it out quite well, and turned up in some interesting projects. Mystery Men and Hallam Foe proved solid choices, although opting for Uwe Boll's In The Name Of The King: A Dungeon Siege Tale may not have been quite as wise. More recently, she too has popped up in CSI:NY, and while her blockbuster days seem to be gone, her body of work continues to show potential.
Leave your thoughts, and further suggestions, in the comments…