News
Zelda Fans Are Losing It Over Tears of the Kingdom's "Rehydrated Ganondorf"
The Legend of Zelda: Tears of the Kingdom's incredible new trailer has some fans thirsty for Rehydrated Ganondorf action.
A new trailer for The Legend of Zelda: Tears of the Kingdom just dropped and it is, by far, the best preview of the game we've seen so far. Whereas previous trailers tried to hide much of the game, this trailer seems to showcase quite a bit of it. It even includes a look at a version of Ganondorf that fans have dubbed "Rehydrated Ganondorf."
I'll include the trailer below, but you might not want to watch it if you want to go into Tears of the Kingdom as blind as possible. Again, there's quite a bit of new content in this preview, and it may be too much for some.
Of course, the shot we're really interested in is the one that pops up at about the three-minute mark. There, we get our first good look at Ganondorf. No teasers, no "maybe," and no "what if Ganondorf is secretly the protagonist?" That's just good old-fashioned Ganondorf as plainly as you please.
There are a few interesting things about Ganondorf in this trailer, but his dialog (yes, Ganondorf speaks quite a bit) is certainly what caught my ear. Ganondorf says "Do not look away, you witness a king's revival and the birth of his new world." There had previously been quite a bit of talk regarding Ganon/Ganondorf's role in the game, and that line seems to shine a little light on the mystery. It really seems like Ganondorf is not only being resurrected, but is actively corrupting the Master Sword (a visual we've seen in previous previews) and forging a new kind of dark world with his rediscovered powers. Again, we've seen glimpses of all those ideas in previous trailers, but this preview offers the best look yet at Ganondorf's true role in the game.
Of course, it also offers a great look at Ganondorf himself. In fact, some fans are already celebrating the appearance of "Rehydrated Ganondorf."
Who the hell is Rehydrated Ganondorf? It's the name some fans came up with for Ganondorf after Tears of the Kingdom's early teaser trailer showcased a mummy-like figure that fans theorized may be Ganondorf's body. The "joke" was that someone will come along and rehydrate the mummy, thus giving birth to Ganondorf proper.
Actually, to be more specific, many fans theorized that Rehydrated Ganondorf would be really, really hot. Rehydrated, thirsty…you get the idea. While the Ganondorf we see in that trailer doesn't quite live up to the golden god standards set forth by the fan art community, he does appear to be slightly more human-like than other versions of the character. Also…yeah, ok, this official artwork of the character suggests he might actually also be kind of hot.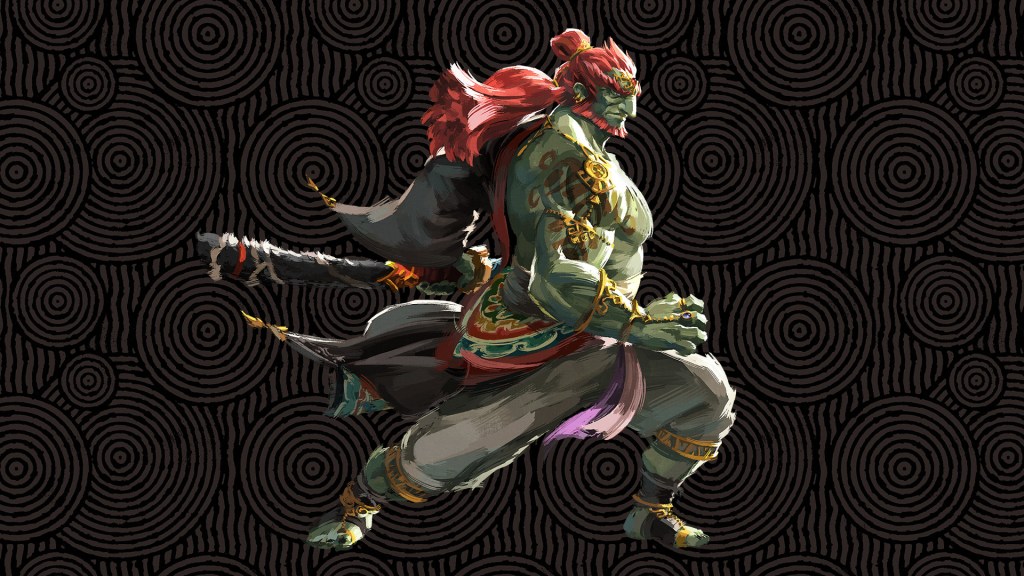 Actually, he kind of looks like a version of Twilight Princess' Ganondorf that has been run through a Wind Waker filter. It's a really good look that, along with Ganondorf's voice and dialog, suggests that Tears of the Kingdom will be a much darker game than Breath of the Wild but will still retain that game's sense of slightly more whimsical adventure.
Again, there have been (valid) concerns about Tears of the Kingdom in the past, especially given its $70 price point. However, this trailer strongly suggests that it could very well be one of the biggest and best Zelda games yet. We'll find out for sure when Tears of the Kingdom finally releases on May 12 for Nintendo Switch.