News
Why the Yakuza Franchise Is Now Called "Like a Dragon"
First Sega turned the Yakuza series into a turn-based RPG, and now they're changing the franchise's name. However, it turns out there are pretty good reasons behind that seemingly sudden shift.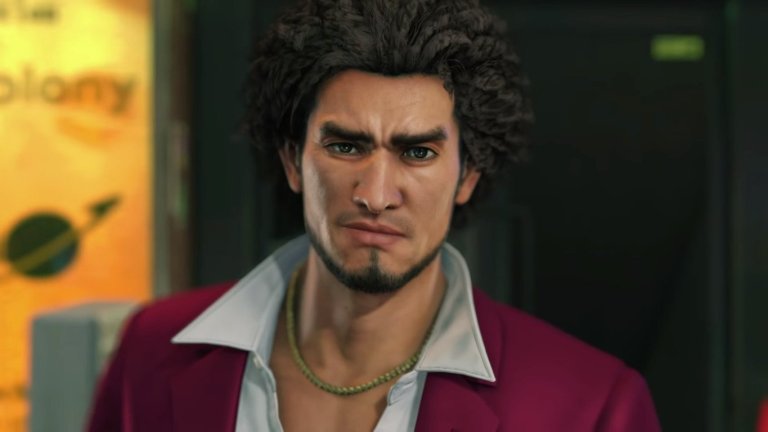 We are in the middle of a Yakuza renaissance, or at least we would be if the franchise still went by that name. Going forward, we should actually say that we are in the middle of a Like a Dragon renaissance. Yes, Sega has seemingly changed the Western name of one of its fastest-growing global franchises, and fans are understandably asking "Why?"
The recent PlayStation State of Play showcase was full of game trailers and announcements, but arguably one of the biggest reveals was the long-awaited Western remake of Yakuza's samurai spin-off Ryū ga Gotoku Ishin! (literally, Like a Dragon: Ishin!). But that was only the Yakuza franchise's opening act. Earlier today, Sega revealed two more Yakuza games, Like a Dragon Gaiden: The Man Who Erased His Name and Like a Dragon 8. Oh, and Yakuza's detective-themed spin-offs Judgment and Lost Judgment are now available on PC via Steam. Everything is seemingly coming up Yakuza save for one small problem: The franchise is no longer called Yakuza. As you can tell by the titles, it's now going by the name Like a Dragon, which is bound to confuse gamers because that was the seventh Yakuza game's subtitle. Why the sudden change?
Truth be told, Sega hasn't put out an official statement explaining the name change (at least they haven't as of the time of this writing), but there are plenty of context clues that lead to some pretty decent explanations.
First, let's get the most obvious point out of the way. The Yakuza franchise is already known as Ryū ga Gotoku in Japan, which, as previously stated, translates to "Like a Dragon." Of course, that raises questions as to why that name was changed in the first place. After all, dragons are awesome no matter where you are in the world. Who wouldn't want to be like a dragon?
Well, the original Yakuza game was released in 2005 in Japan and shipped worldwide a year later. Around that time, urban crime titles were hot ticket items, especially on the PlayStation 2 where the Grand Theft Auto series reigned supreme. Western gamers were eating up titles like True Crime: Streets of LA and Saints Row, which likely impacted the localized name choice.
Sega probably decided to dive headlong into the organized crime aspect of Like a Dragon and rename it Yakuza to appeal to Western audiences still riding the GTA high. Despite that decision, the franchise didn't make much headway outside of Japan until Yakuza: Like a Dragon and Yakuza 0. So now that the series is finally receiving more attention outside of Japan, maybe Sega has seen fit to drop the "Yakuza" moniker and pursue more universal marketing and name.
However, it seems that the biggest reason why Sega is swapping the "Yakuza" name for "Like a Dragon" is because the Yakuza name isn't really applicable to the series anymore. Up until Yakuza: Like a Dragon, the series revolved around the main character, Kazuma Kiryu, and his connections to various Yakuza families (most prominently the Tojo Clan). However, in Like a Dragon: Ishin!, the protagonist (Kiryu-lookalike, Sakamoto Ryoma) is ironically part of a police force known as the Shinsengumi. In Like a Dragon Gaiden, Kiryu has seemingly given up his affiliation with the Tojo Clan (and his name, by the sound of it) to live at a monastery and take odd jobs as a man for hire.
As for Like a Dragon 8 (spoilers for Yakuza: Like a Dragon), its main character, and new series protagonist, Ichiban Kasuga is no longer affiliated with any of the series' existing crime families. Simply put, Yakuza has branched out from the initial urban crime theme that it has outgrown its original English name. A former Yakuza localizer seemingly confirmed that theory (perhaps jokingly so) with this tweet:
It's a little sad to see the "Yakuza" name go, but if we're being honest, it's a good thing. If this decision represents the series' growth over the years and the various ways Sega hopes to continue to grow and expand it, then Yakuza…err…Like a Dragon fans will likely embrace the change in time.