Features
15 Worst NES Games of All-Time
The worst NES games ever are unplayable, offensive, and, in some cases, a truly tragic part of too many childhoods.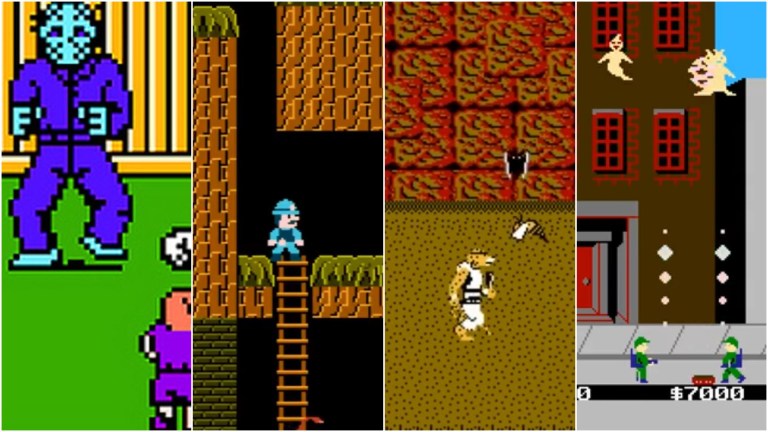 The worst NES games of all time are a truly special breed of bad video games. Say what you will about the downsides of the modern video game industry (and there is certainly a lot to say), but there is, in most cases, a baseline standard of quality ensured by better, cheaper technology, experience, and more controlled distribution channels. You may get the occasional indie game that is basically a scam, but when it comes to major releases…well, even Cyberpunk 2077 was pretty good in a lot of ways.
That wasn't the case during the NES era. At a time when console gaming was basically the digital wild west, it was incredibly difficult to tell good games from bad ones, and developers often exploited that fact to get us to buy titles that refuse to leave the deepest, darkest parts of our nostalgia all these years later.
That's the thing about these games. Are they among the worst NES titles ever? Absolutely, but years later, there's something about remembering the pain of playing them and sharing those memories with others that is strangely enjoyable.
15. Tag Team Wrestling
Even with all of the other bad wrestling games for the NES (and there were many), Tag Team Wrestling manages to stand apart largely by virtue of being fundamentally unplayable in nearly every way you can imagine.
In a dream world where you manage to overcome this game's all-time bad animations and unresponsive controls, you still have to deal with the fact that there are times when the opponent A.I. difficulty is raised to such a degree that it becomes quite literally impossible to win. If it weren't for the fact that this game eventually inspired Homestar Runner's Strong Bad character, it would be entirely worthless.
14. Friday the 13th
There are some who will credit Friday the 13th for being unique and ambitious. We shall not speak their name in this house of truth where we recognize that the Friday the 13th franchise was never scarier than the moment you tried to play this game as a child.
This game's bewildering map and unforgivable controls were practically designed to eliminate the possibility of fun. It's easy to love Jason's weirdly stylish purple jumpsuit in this 8-bit nightmare, but much like Patrick Bateman, no amount of style can hide the monster beneath.
13. Super Pitfall
There's no shortage of NES games that are difficult to the point of being fundamentally unenjoyable, but Super Pitfall may just be the king of that particular trash heap.
Super Pitfall's developers seemed to believe that the reason people love video games is that they offer the chance to listen to repetitive music while dying all the time to obstacles you have little to no chance to avoid. Just in case that level of abuse wasn't enough to make you love their project, the developers decided to just go ahead and fill their game with essentially invisible items that no sane person would ever find organically despite the fact that they're required to progress. To it's credit, this game does recreate the sensation of being trapped in a dank underground cave.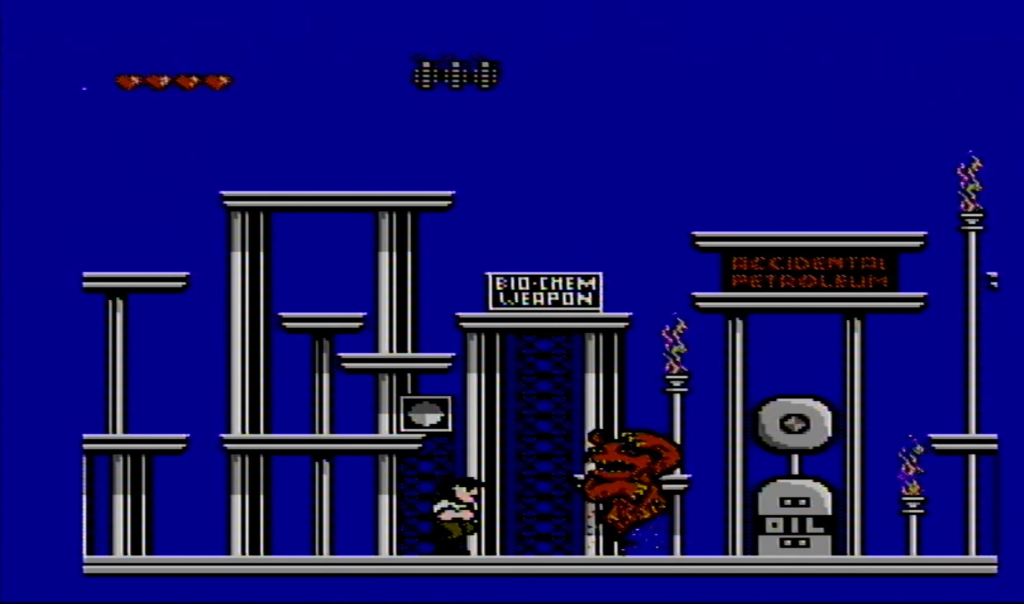 12. Operation Secret Storm
While it almost feels too easy to pick on developer Color Dreams (the studio responsible for many terrible unlicensed NES games, many of which were based on the Bible), Operation Secret Storm is really on another level in terms of all-time bad games.
Even if we can put aside the often blatant racism and bizarre Gulf War storyline, we're left with a game where control commands are more of a polite suggestion and hit detection is a bug, not a feature. From top-to-bottom, this may be the "best" example of just how bad those old-school unlicensed NES games could be.
11. Where's Waldo?
You know, it's pretty amazing that Where's Waldo? the video game can't offer an experience comparable to the Where's Waldo? books considering that the books weren't exactly the great American novels.
Beating this game will either take you five minutes or 50 years. It really all depends on your ability to determine which of the blurred on-screen figures the game is trying to pretend is supposed to be Waldo. It's truly impressive that this game manages to botch a concept this simple, but that's the magic of the NES era.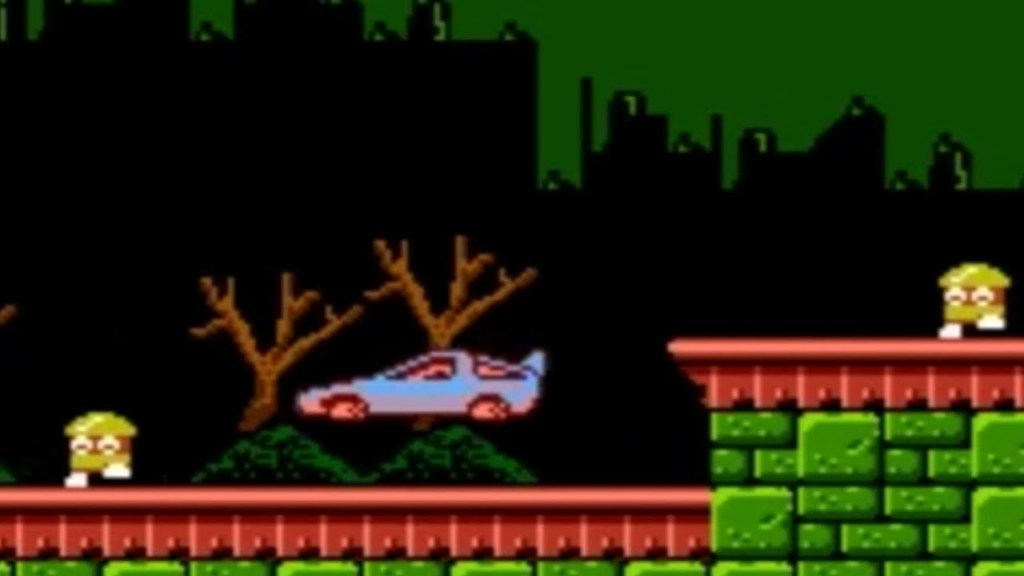 10. Back to the Future Part II and III
The first Back to the Future game for NES was bad, but at least it followed basic video game logic in terms of its level structure. Back to the Future Part II and III, meanwhile, somehow beats Primer for the title of "most confusing use of time travel in entertainment history."
To be honest, I still don't know what this game expects from me. It's supposed to offer a time travel adventure that spans the scope of the last two Back to the Future films, but I dare you to play this for more than 20 minutes without feeling tears in your eyes and the words "What do you want me to do?!?!" escape your lungs. If it's not the most unintuitive bit of 8-bit game design, it's certainly one of the most unenjoyable.
9. The Adventures Of Gilligan's Island
There are two things worth remembering about Gilligan's Island: the theme song and how annoying Gilligan was. To its credit, this game nails both of those elements.
This game is basically the result of escort quests and bad comedy games forming an unholy union. Imagine being dropped into a hedge maze and being forced to endure the constant jeers of the dumbest man you've ever met while trying to figure out where to go. Also, your legs are tied together. That's basically the Adventures of Gilligan's Island experience.
8. Bad Street Brawler
It's tempting to overlook the golden age of beat 'em ups for their seeming simplicity, but as Bad Street Brawler shows, it's very much possible for those kinds of games to go incredibly wrong.
Bad Street Brawler was designed to be used with the NES Power Glove, which should probably tell you everything that you really need to know about what it's like to try to "play" this game. Manage to master its nearly unplayable controls, and you're left with a beat 'em up with bewildering visuals and fundamentally unsatisfying gameplay that leave you wondering how the industry lasted this long.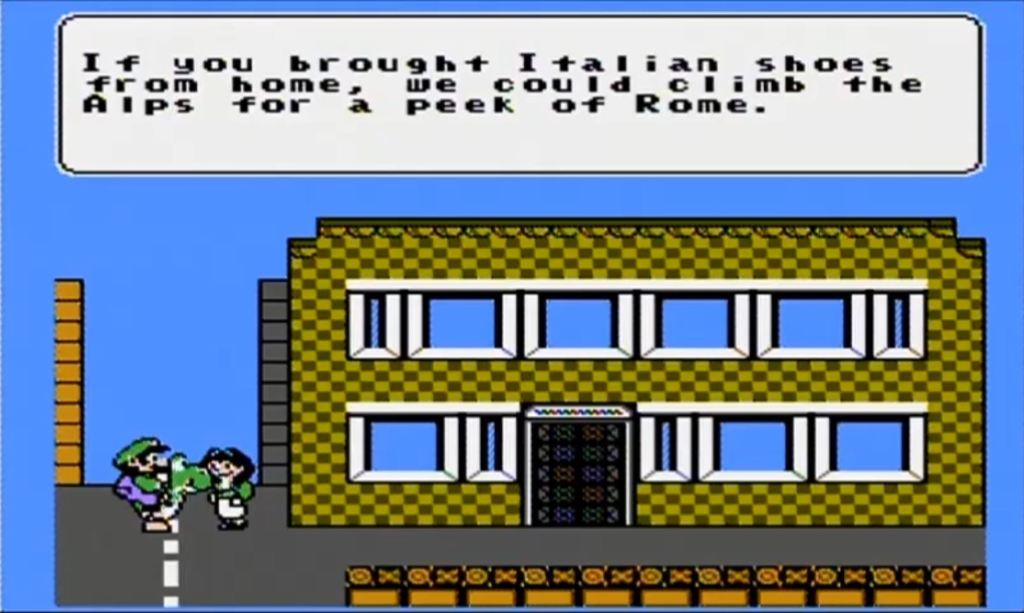 7. Mario is Missing
Look, there are a lot of bad video games on the NES, but there's something especially insulting about a terrible Mario game on NES that passes itself off as an educational experience.
This game feels like it was made by a dentist who wanted to give young patients a way to pass the time in the waiting room while also making them less afraid of the impending pain. Nothing in this game makes sense, and the fact it fooled young gamers into thinking it was an actual Mario game makes it that much more infuriating.
6. Ghostbusters
You know, it really shouldn't have been that difficult to make a respectable Ghostbusters game. Honestly, the only way to go wrong is to pass up the more obvious genre opportunities and try to do something weird and stupid that nobody ever asked for.
As you probably guessed, that's exactly what we have here. Ghostbusters has the audacity to try to be this strange combination of various gameplay concepts when the fundamentals of controls, visuals, and logical progression so clearly elude it. It's genuinely hard to believe someone had the chance to make a Ghostbusters video game and came up with this.
5. Dr. Jekyll and Mr. Hyde
There are some who say that you really need to learn to play this game before you can judge it. The fundamental flaw of that premise is that it assumes that there's a game here that's worth playing in the first place.
I genuinely can't imagine what Dr. Jekyll and Mr. Hyde's developers were going for when they concocted this unintuitive blend of confusing mechanics, overwhelming (yet unimpressive) enemies, and controls that only seem to work seconds before you convince yourself to give up on the game entirely. You can read every guide about this game that's ever been written to try to understand how its needlessly complicated mechanics work, and they still wouldn't answer the one question everyone has about this title, "Why are you like this?"
4. Action 52
It almost feels bad to pick on Action 52 considering that it is an unlicensed collection of 52 small games that were clearly made by underfunded and inexperienced programmers working on a project that legally probably shouldn't have been "released." Then again, that's perhaps all the more reason to make fun of it.
Against all odds, not one of Action 52's 52 games manages to be even remotely playable. These games would have been embarrassing even if they were released for the Atari 2600, but in the age of the NES, they offered young gamers the chance to quickly realize that the world is full of scammers and they will try anything to part you with your money.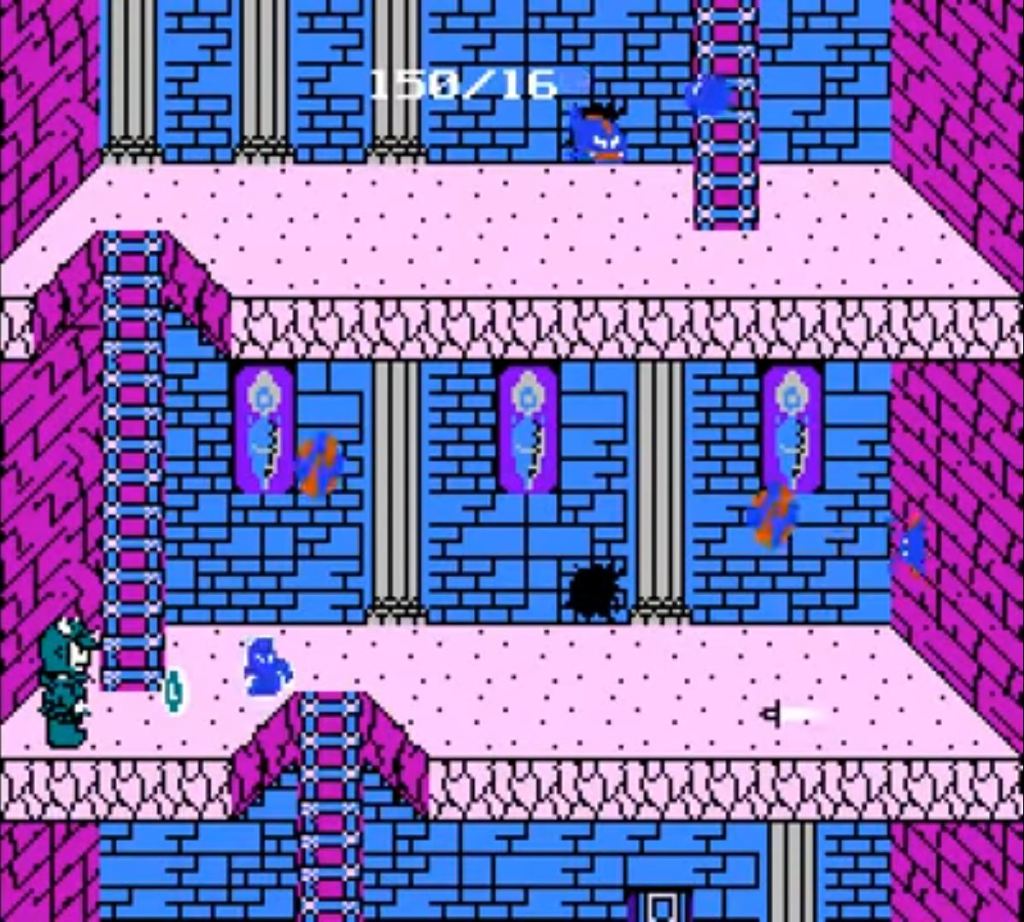 3. Deadly Towers
Every NES gamer has that one game they just couldn't beat and never seemed to understand no matter how hard they tried. Well, Deadly Towers is all of those games of your respective childhoods rolled into one.
There is not a single aspect of this game that makes any kind of sense that I'm familiar with. Imagine you're trapped in the maze from the movie Labyrinth, but instead of getting to meet sexy David Bowie at the end, you have to listen to Eric Clapton tell you what's wrong with your generation. That's about what's it like to play Deadly Towers. Even if you bother to learn the game's structure, you quickly find you don't want anything to do with the "rewards" that follow.
2. Dragon's Lair
How do you take a game like Dragon's Lair (an innovative arcade experience that combined FMV visuals with QTE gameplay) and port it to the humble NES? Well, if this port is any indication, you…don't.
I don't know if there's ever been another game that inflicts so much pain on its first screen. I'm willing to bet that 90% of Dragon's Lair players never figured out how to cross that first bridge and actually enter the castle. That's probably because the solution to that "puzzle"makes no sense and is fundamentally unenjoyable to execute. Those 90% will be happy to know that the game only gets worse from there.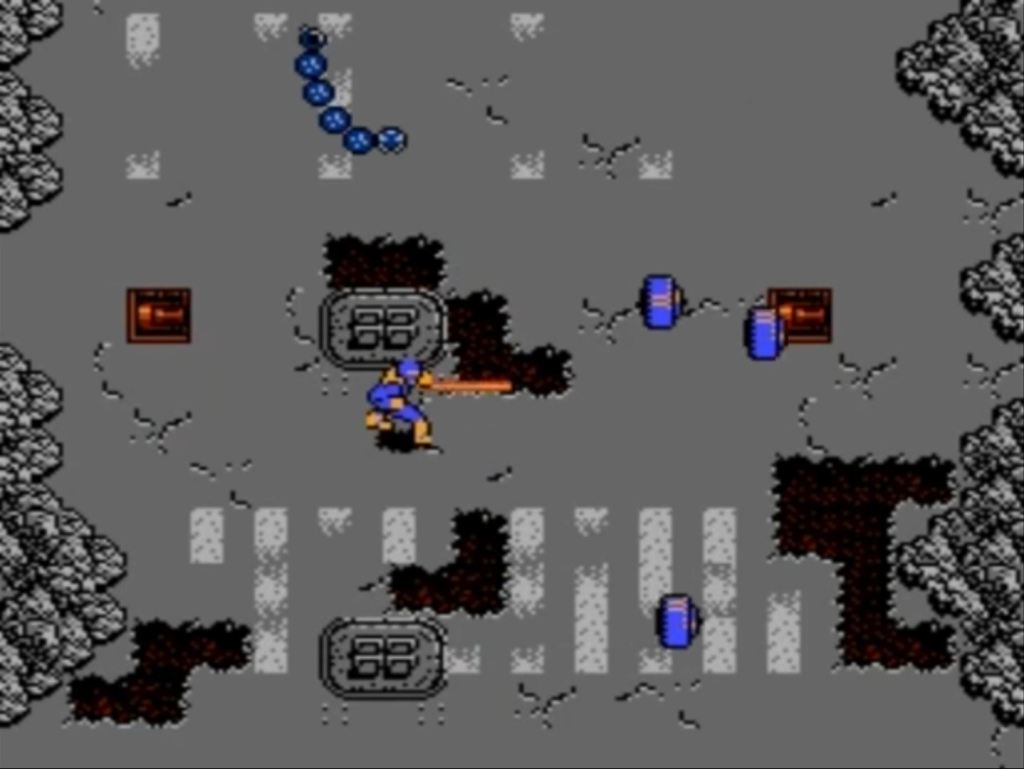 1. The Uncanny X-Men
Imagine how easy it would have been to make a decent X-Men game for NES. Just take Batman, Mega Man, Castlevania, or any number of the other great NES games, throw some X-Men designs on the whole thing, and you have a game most of us would probably fondly remember to this day.
Infamous NES developer LJN decided to go a different route, though. They decided to make a top-down action game where hit detection is basically non-existent, the music constantly assaults your ears, half of the characters are essentially useless, the graphics are so bad that you quite literally can't tell where you are or what you're supposed to be doing, and the AI is useless to the point that I"m pretty sure the in-game characters have become aware of the game they're forced to exist in and are doing everything in their power to get out.
There's no shortage of bad NES games (clearly), but when it comes to wasted potential, this is truly the worst of the worst.