Features
Which Handheld Console Is Best for You?
If you want to do some gaming on the go, these are the handheld consoles to consider...
Handheld gaming has been a core pillar of the industry for decades, a grand old nerdy tradition which harks back to the grainy greatness of the Sega Game Gear and incredible addictiveness of Pokemon Blue/Red on Game Boy. A lot has changed since those halcyon days when screens weren't backlit and nighttime car journeys – with no sunlight to illuminate the display – felt like the cruelest form of torture.
These days, gamers are spoiled for choice with regards to handheld gaming. To keep one step ahead of the smartphone gaming market, handheld consoles have had to evolve. HD displays, powerful processors, and big name games are competing for our attention across numerous handheld consoles, and all of them boast brilliantly bright backlit screens that our younger selves could only dream about.
If you're trying to pick the best handheld console to suit your gaming needs, you should read on to check out our top tips. And while you're at it, if you fancy any of these handhelds, you can buy them with the links provided below… 
Nintendo Switch: Definitely the Best Handheld Console
Price the last time we looked: $299 on Amazon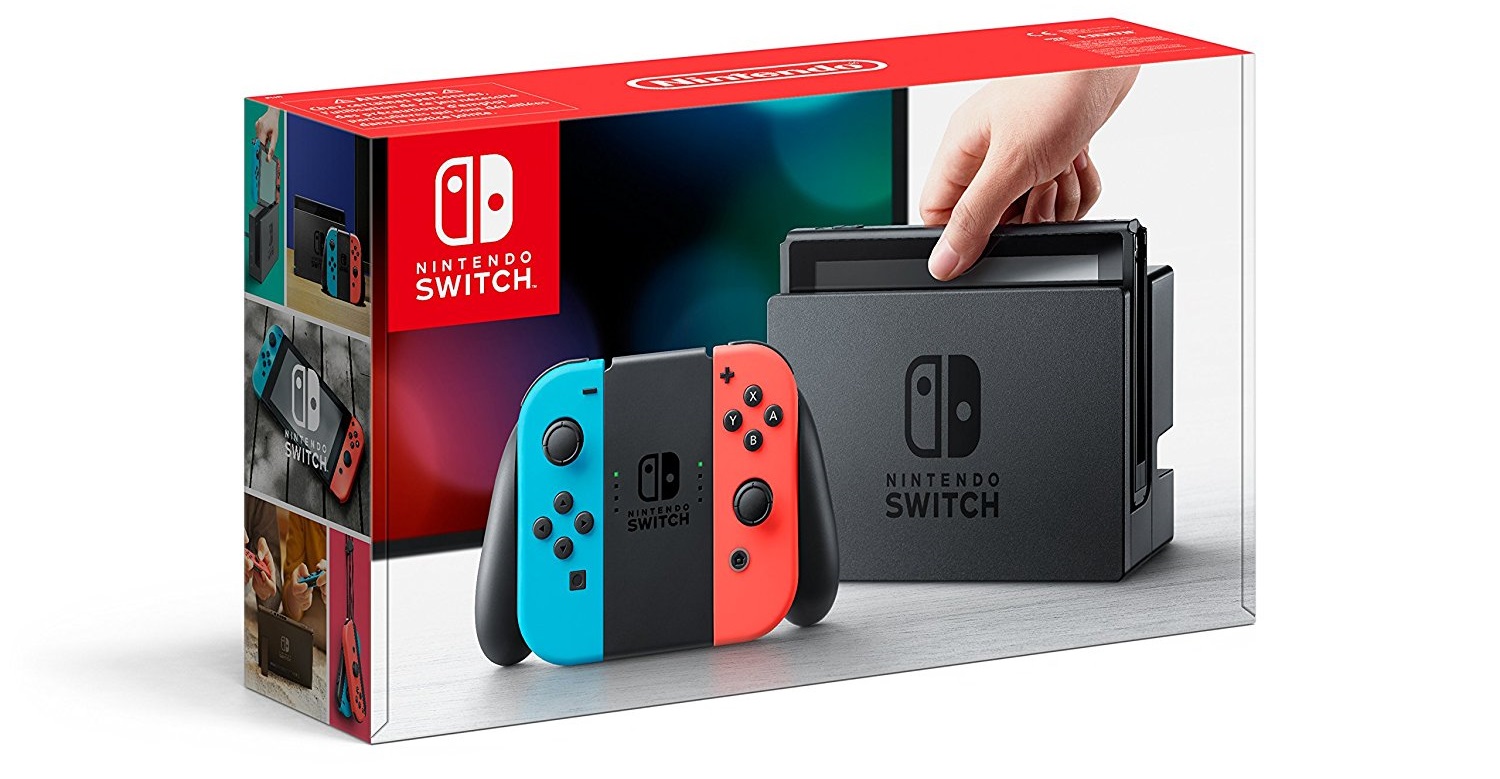 Combining the graphics-processing power of a home console with the portability of a handheld device, the Nintendo Switch provides the perfect proof of what game companies are capable of these days. You can play stunning games like The Legend of Zelda: Breath of the Wild on the go or on your TV at home and you can connect with your friends' consoles – either physically or online – to play party classics like Mario Kart 8 wherever the heck you like. The icing on the cake is the fact that a brand new Pokemon game, bound to the be the most visually stunning one yet, is currently being developed for the Switch.
Handy stuff to know –
Display: 6.2in 1,280 x 720-pixel touchscreen (outputs to 1080p when docked)
Storage: 32GB built-in, expandable via microSD 
Connectivity:802.11ac, Bluetooth 4.1, NFC, headphone jack, USB Type-C, USB 3 (on dock), USB 2 (on dock) 
Battery: 4,310mAh (~3.5 to 7 hours)
PlayStation Vita: A Bit Old, but Still Brilliant
Price the last time we looked: $239.99 on Amazon
It may be long in the tooth, but the PS Vita still has a lot going for it (and it's region-free, so you can still buy new games from other countries). Through cartridges and downloads, you can access a huge library of games: from PSOne classics such as Final Fantasy VII to more modern favorites like LEGO Marvel Super Heroes, as well as loads of Japanese titles and piles of games that originated on PSP. If both devices are connected to WiFi, you can even use your PS Vita to remotely play your PS4 games regardless of your distance from the main console.
Handy stuff to know –
Display: 5in 960 x 544-pixel touchscreen 
Storage: 1GB built-in, expandable up to 64GB with proprietary memory 
Connectivity: 802.11bgn, 3G (optional) Bluetooth 2.1, headphone jack, micro-USB 
Battery: 2,210mAh (~4-6 hours for games, 7 for video, 12 for music)
Nintendo 3DS XL: The Most Compact Handheld Console
Price the last time we looked: $177 on Amazon
The Switch may have overtaken it as the new big Nintendo handheld, but the 3DS is still a wonderful little handheld gaming option. The dual screen setup opens up lots of fun gameplay ideas and toggling the top screen into 3D is a very cool function to use. The 3DS XL can play all 3DS and 2DS games, which includes four generations of mainline Pokemon titles (X/Y and Sun/Moon are particularly worthy of your time) and countless Mario games (Luigi's Mansion: Dark Moon is a personal favorite for this writer).
Handy stuff to know –
Display: 4.88in (top), 4.18in touchscreen (lower), 800 x 240 pixels
Storage: microSD (4GB card included)
Connectivity: 802.11b/g, NFC, headphone jack, proprietary charger
Battery: 1,400mAh (~3.5 to 7 hours)
Nvidia Shield K1: A Treat for Retro Gamers
Price the last time we looked: $199.99 on Amazon (used)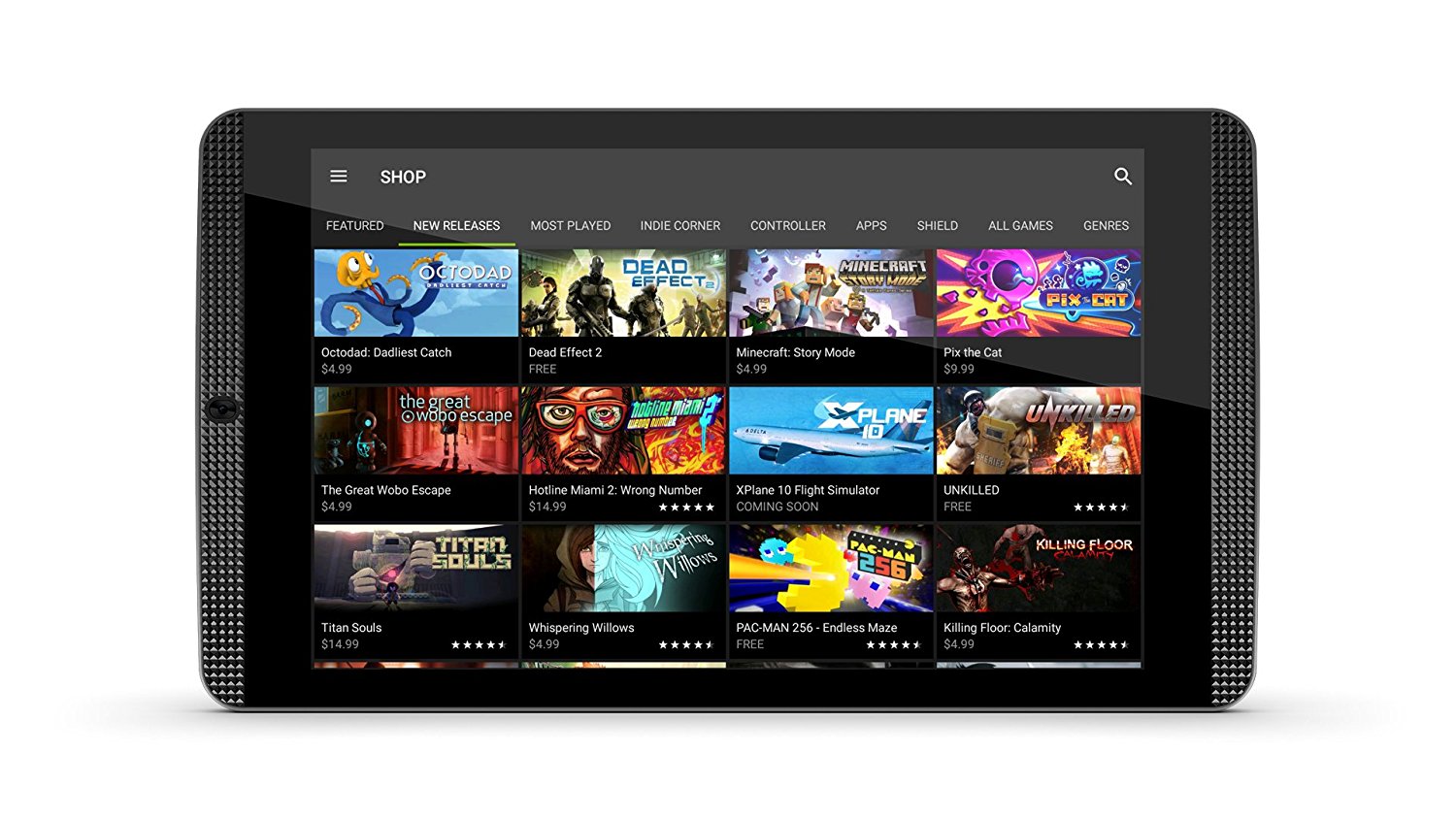 Technically, this is a tablet rather than a console, but it's still one of the best handheld gaming devices on the market today. The Nvidia Shield K1 runs on the Android operating system (giving you access to heaps of mobile games) but also allows you to run powerful emulators, enabling access to heaps of PlayStation, PC, N64, Dreamcast, and even older classics. Its graphics card is ready for Ultra-HD 4K visuals, meaning that lots of your retro gaming favorites will look better on here than they did the first time you played them back in the day.
Handy things to know –
Display: 8in 1,920 x 1,200-pixel touchscreen
Storage: 16GB, expandable microSD to 256GB 
Connectivity: 802.11abgn, Bluetooth 4, GPS, micro-USB 2
Battery: 5,200mAh (~8.5 hours)
Nintendo 2DS XL: A Perfect First Console for Kids
Price the last time we looked: $160 on Amazon
The 2DS XL is essentially a 3DS but without the 3D functionality. Opting not to have this feature makes the 2DS a fair chunk cheaper than its predecessor, while still being able to play all of the same games. This low price point and the vast library of titles there are so many Pokemon, Mario, and Zelda options) makes the 2DS XL a brilliant console to buy for a child in your life, but there are a plethora of titles for all ages. The 2DS is also fairly sturdy, so you don't have to worry too much about little ones breaking it. What's not to love?
Handy things to know –
Display: 4.88in (top), 4.18in touchscreen (lower), 800 x 240 pixels
Storage: microSD (4GB card included)
Connectivity: 802.11bg, NFC, headphone jack, proprietary charger
Battery: 1,300mAh (~3.5 to 7 hours)