Features
15 Most Underrated Games of 2021
The most underrated video games of 2021 include a hand-drawn folk horror adventure, a dodgeball RPG, and a couple of brilliant retro action titles.
While I understand why some have called 2021 a "slow" year for video games (the challenges of developing during the Covid-19 pandemic delayed numerous games and clearly impacted the quality of others), a quick look at the sheer number of underrated games that managed to sneak under the radar this year reveals how deep the modern gaming industry really is.
While it's understanable that the average gamer doesn't have nearly enough time or money to play every game they might enjoy even during a "slow" year, there's alawys been something sad about the idea that there are games out there that you might absolutely fall in love with but may never even hear about simply becasue there is only so much time in the day.
There are dozens of such games that deserve a bigger share of the spotlight than they ultimately got, but these are 15 of the most noteworthy titles that I feel went ciriminally overlooked this year.
15. The Medium
The Medium is one of those modern horror games that is arguably a little too ambitious for its own good and will likely be remembered as much for its flaws (like its uneven story and diminishing central premise) as its greatness.
But there is certainly greatness in The Medium. This psychedelic reimagining of classic survival horror games is beautiful, surprising, and often genuinely scary. Horror fans who didn't get enough from this year's biggest genre releases should give this one another look.
14. The Ascent
I had hoped that The Ascent's day one availability on Xbox Game Pass would help this ARPG reach a slightly larger audience, but it feels like this one is just destined to become a bit of a cult classic.
The Ascent manages to translate the basic Diablo ARPG formula into a more than solid isometric shooter experience that is amplified by a surprisingly compelling universe and storyline. It's definitely a little rough around the edges, but it gets the better parts of this genre right.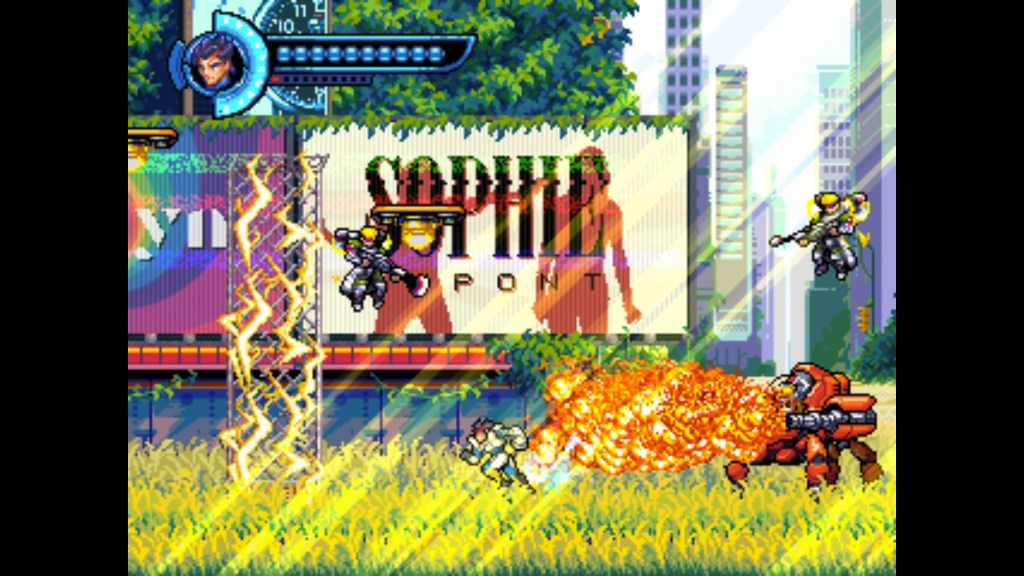 13. Steel Assault
We're going to be highlighting a couple of throwback action games on this list, and while I think the other game we'll get to in a little bit is slightly better, Steel Assault deserves a lot of credit for feeling like a tribute to an era of retro action game rather than a license-free recreation of a specific experience. 
Steel Assault is a relentless 16-bit action title that features incredible set pieces, an amazing soundtrack, and a surprising number of little innovations that really turn this otherwise retro experience into something that is so much more than a nod to a different time. It's also incredibly difficult in the absolute best way possible.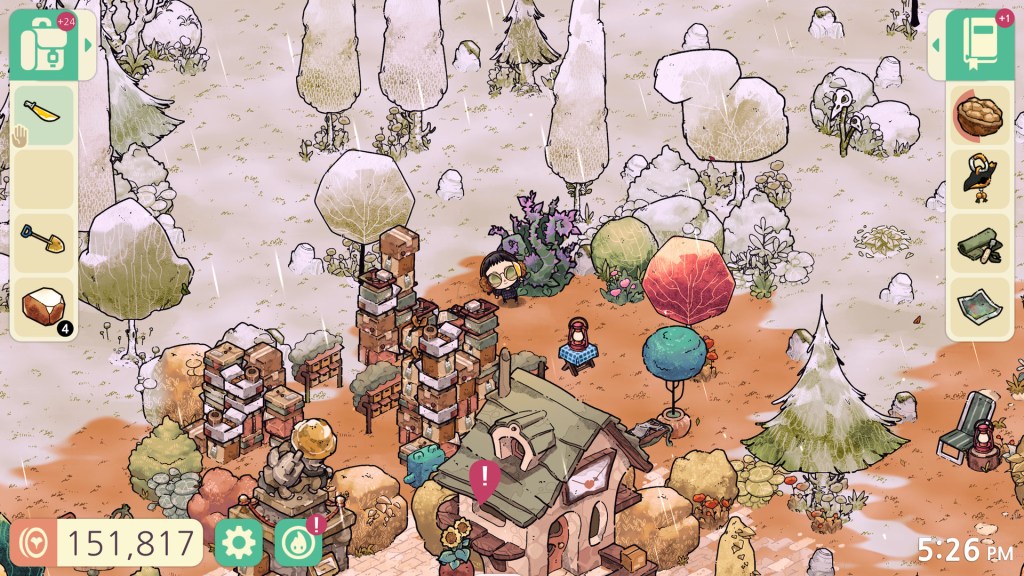 12. Cozy Grove
As a game about a lone camper exploring a haunted island, you'd be forgiven for thinking that Cozy Grove is some kind of slightly ironic horror game. However, this strange blend of Don't Starve, Animal Crossing, and Stardew Valley is actually one of the most charming games of the year. 
While Cozy Grove doesn't quite reach the heights of some of the titles it was clearly inspired by, this real-time experience is surprisingly relaxing and undeniably lovely. It's also designed to be played for months, so those who fall under its spell will certainly get a lot out of it.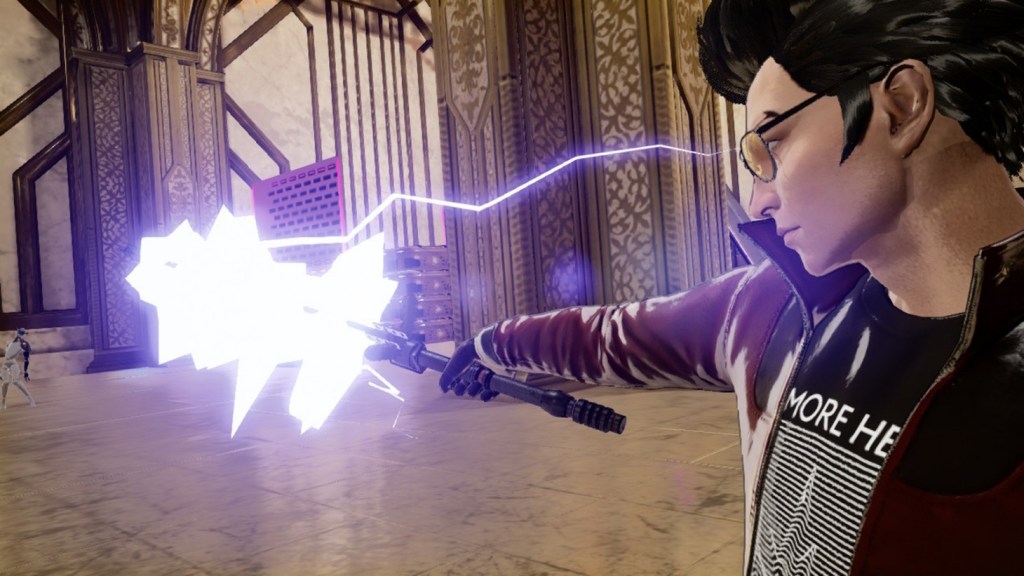 11. No More Heroes 3
The No More Heroes series has always been easy to recommend to fans of fundamentally weird games, and No More Heroes 3 certainly carries on that particular tradition. It's a magnificently strange game. 
In a way, though, I'd also argue that some of No More Heroes 3's gameplay refinements make it the most accessible entry in this franchise. No More Heroes 3 doesn't quite land all of its new ideas, but this is truly one of the most fascinating and unique creative visions of the year.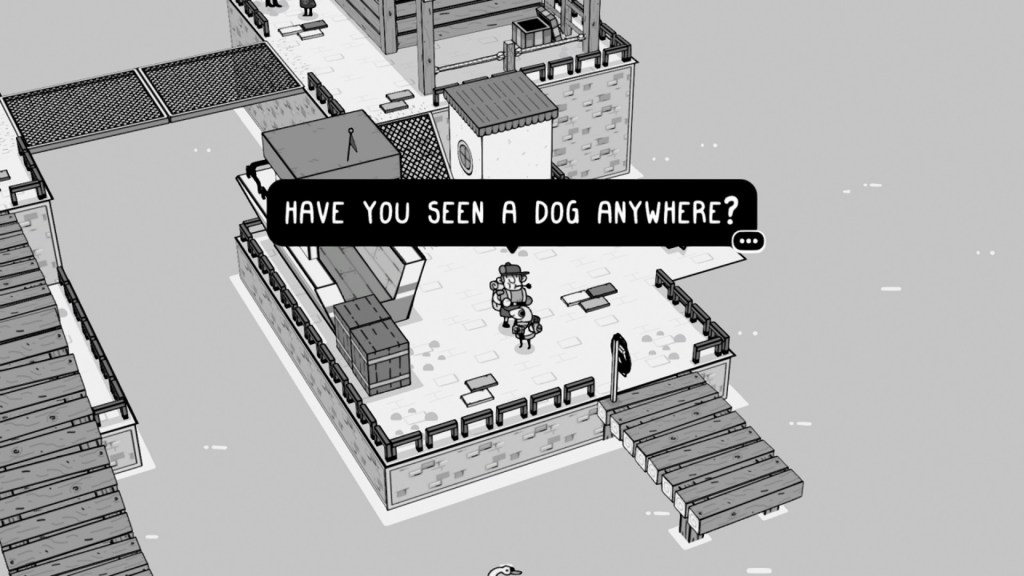 10. TOEM
While New Pokémon Snap ended up being one of the year's most surprisingly good games, TOEM is undoubtedly 2021's best game about photography and possibly the best example of that strange subgenre ever made.
This puzzle game's hand-drawn graphics will certainly lure you in, but it's TOEM's photo-based brain teasers and wonderful cast of characters that make this one of the most uplifting and surprisingly deep games of the year.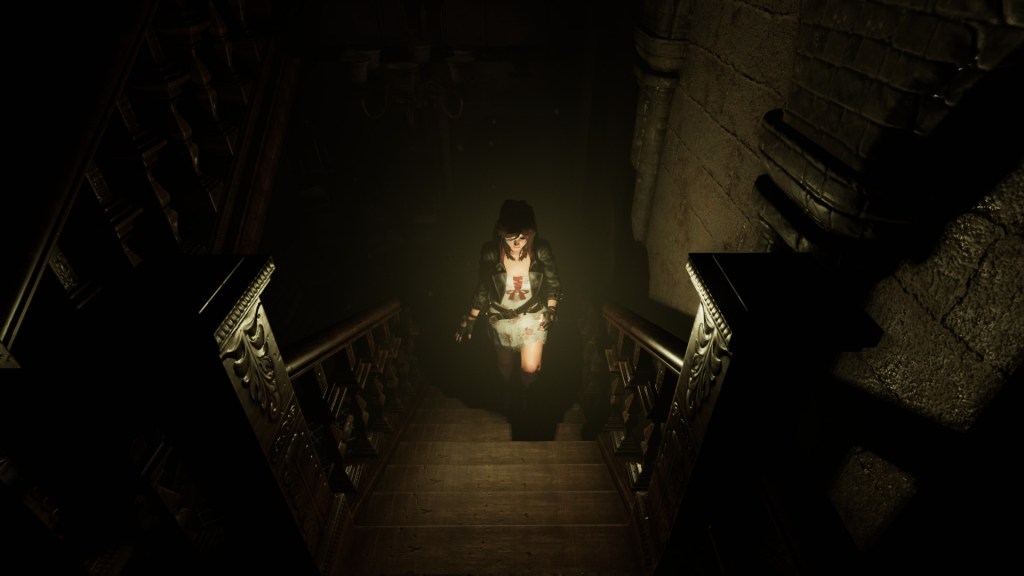 9. Tormented Souls
Given how often I hear people cry out for classic survival horror experiences, I'm shocked that Tormented Souls generated almost no real buzz this year despite being the most glowing love letter to Resident Evil, Alone in the Dark, and Silent Hill that you will ever have the privilege of playing. 
Tormented Souls may wear its inspirations on its sleeve, but it's the ways this game incorporates modern visuals and intelligent gameplay refinements that help it stand tall next to some of the horror genre's most memorable entries.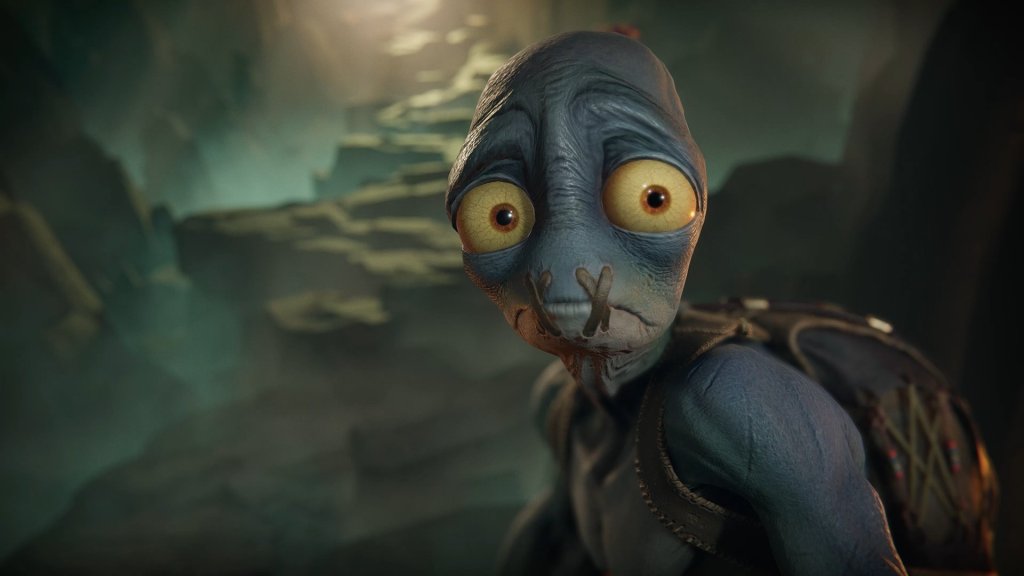 8. Oddworld: Soulstorm
Look, I'd be lying if I told you that Soulstorm is the best Oddworld game ever or even a game that regularly reaches the heights of its best predecessors. Honestly, it might only appeal to those who already love this franchise and are willing to put up with some of this title's wrinkles in order to experience some already niche gameplay. 
However, anyone who loves truly difficult puzzle experiences that require you to think well outside of the box owes it to themselves to give this game a chance. It's always been amazing that an idea this weird became a franchise in the first place, and Soulstorm will remind you why gaming is better with the Oddworld series in it.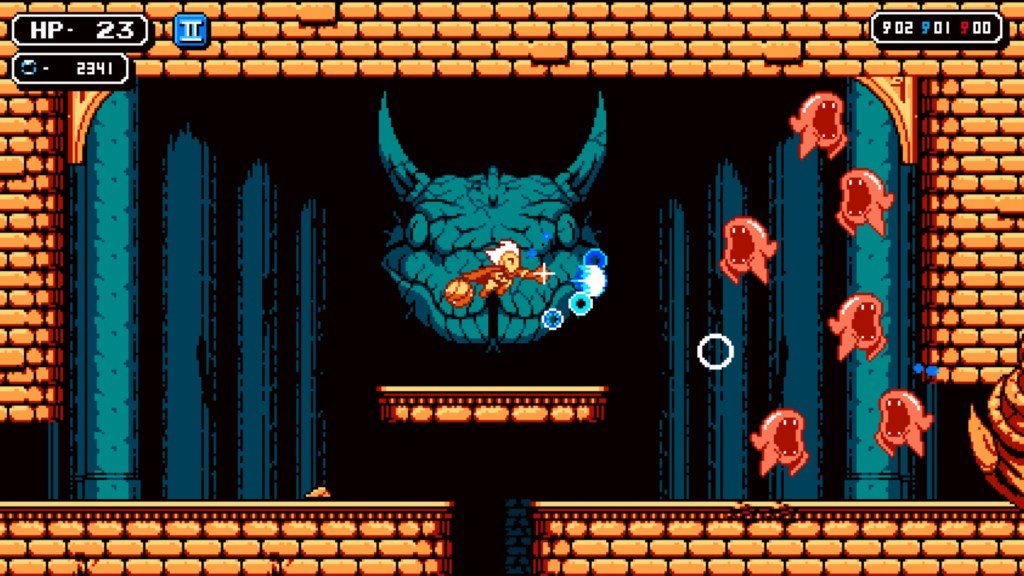 7. Astalon: Tears of the Earth
I've heard some fans argue that Astalon is actually 2021's best Metroidvania game, and while I don't know if I'm willing to go quite that far given some of the competition in that particular category this year (which includes an actual Metroid game), I will say that Astalon is a simply brilliant example of the versatility of this genre. 
Astalon is a Metroidvania game with roguelike elements and a character-swapping mechanic that offers a surprising amount of gameplay variety. Don't be thrown off by the retro graphics; Astalon is a brilliant evolution of the Metroidvania concept that will appeal to hardcore genre fans and dedicated newcomers alike.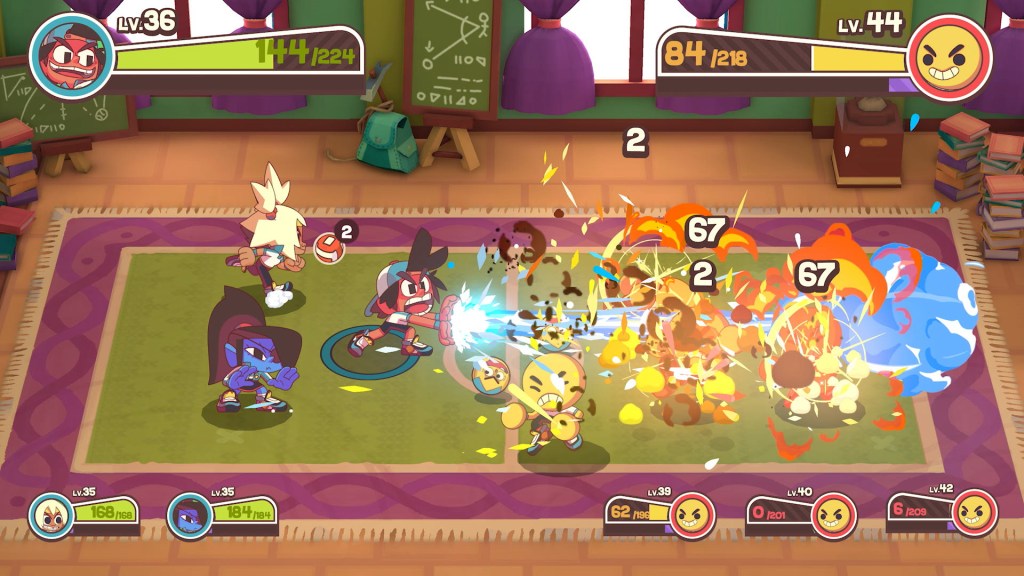 6. Dodgeball Academia
As a sports RPG about dodgeball, I have to admit that it feels like Dodgeball Academia may have been made to appeal to fascinations that even I didn't know I seemingly had until I played this game. 
While Dodgeball Academia isn't as tight of a sports RPG experience as Golf Story, there is an undeniable charm to this game that makes it easy to overlook its rough gameplay edges. Anyone vaguely interested in the sports RPG genre will almost certainly fall in love with this game.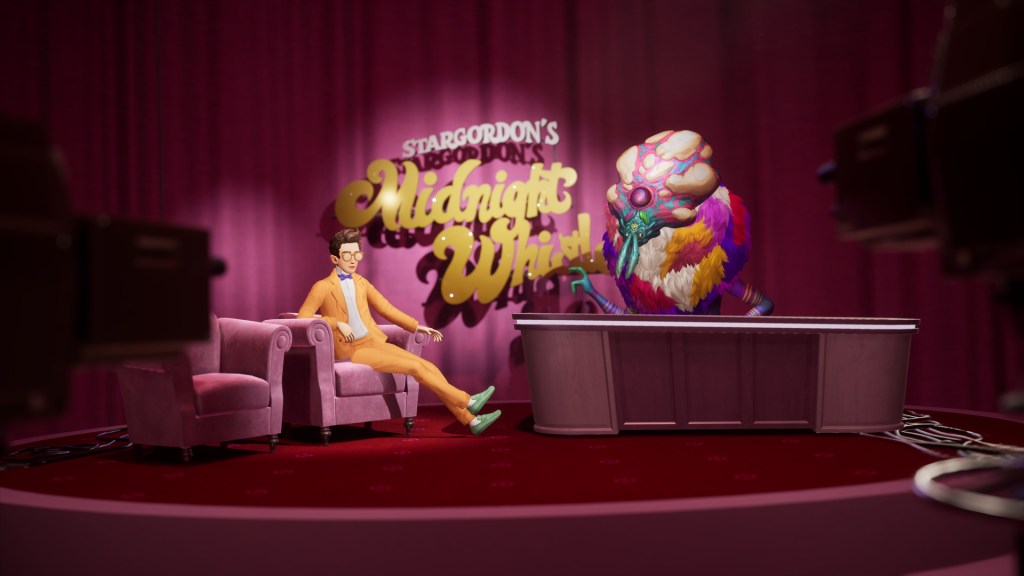 5. The Artful Escape
The Artful Escape deserves more love than it has gotten so far on the basis of its cast alone (where else can you find Lena Headey, Jason Schwartzman, Mark Strong, and Carl Weathers working together?), but this really might be the best platformer adventure game of the year. 
While The Artful Escape's apparent disinterest in its own gameplay will almost certainly alienate many potential fans, the quality of this title's visuals, story, music, and characters is impossible to deny. It's just a beautiful all-around game that you have to experience for yourself. 
4. Overboard
Overboard casts you as a young woman who has just killed her husband aboard a 1930s luxury ship and must now find a way to cover her tracks long enough to make it to New York City. It's basically a "Whodunnit?" in reverse, and it's absolutely as brilliant as that description makes it sound. 
Overboard's visual novel-esque gameplay certainly won't be for everyone, but this game's clever premise and the ways that its various twists and turns afford you a surprising amount of freedom in such a seemingly "small" game deserve to be celebrated.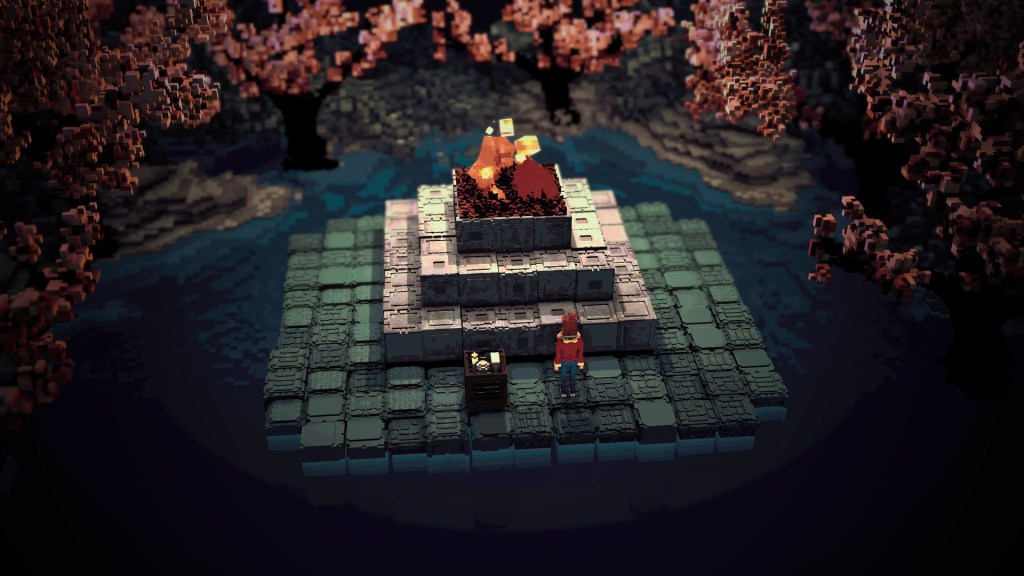 3. Bonfire Peaks
While I tend to love puzzle-based adventure games that turn entire worlds into elaborate brain teasers, I will admit that there are times when even some of the best games in that genre tend to be a bit too clever for their own good. It's hard to get into a game when you have no idea what you're supposed to do the moment you start it.
That's why Bonfire Peaks is so brilliant. It's certainly challenging, but there's a joy to just existing in this game's world and slowly discovering its secrets that helps ensure that you're rarely so frustrated that you're not willing to beat your head against the wall one more time to find that solution that has eluded you so far.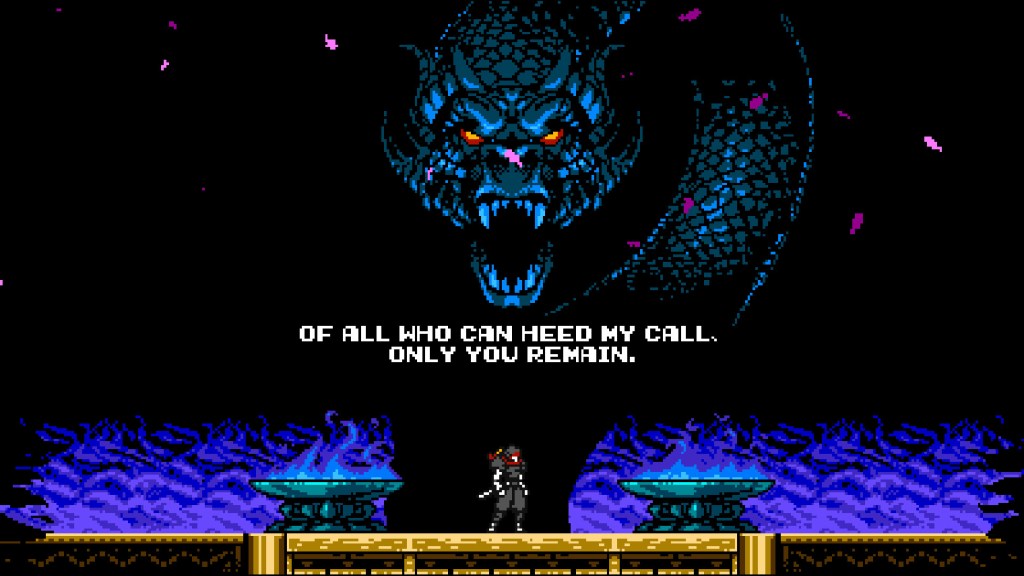 2. Cyber Shadow
It's easy to look at Cyber Shadow and see yet another indie tribute to old-school, 8-bit action games like Castlevania and Ninja Gaiden. Truth be told, that's pretty much what it is. 
However, Cyber Shadow manages to nail the feel of those games in a way that so many other 8-bit tributes simply fail to do. This is a devious and clever little game that (much like the 2016 reboot of Doom) somehow taps into the purity of this genre while offering an experience that feels fascinatingly modern in the best ways. 
1. Mundaun
Mundaun had me at "hand-penciled folk horror game," but believe me when I say that this stunning take on the survival horror/adventure genre defies any simple descriptions. 
This is a pure horror game that forces you to use your wits to overcome some impressive challenges. While it sometimes reminds me of some of the great point and click adventure games of the late '90s and early 2000s, this title manages to remain very much its own thing even as elements of it invoke certain classic experienes.
Mundaun is too weird, too complicated, and, admittedly, occasionally too janky to ever be a massive hit, but it's the many ways this game confidentally manages to be so different that ultimately make it truly underrated.