News
Ubisoft May Have Changed Gods and Monsters Name Due to Monster Energy Legal Challenge
Did a potential Monster Energy lawsuit really force Ubisoft to change the name of Gods and Monsters to Immortals: Fenyx Rising?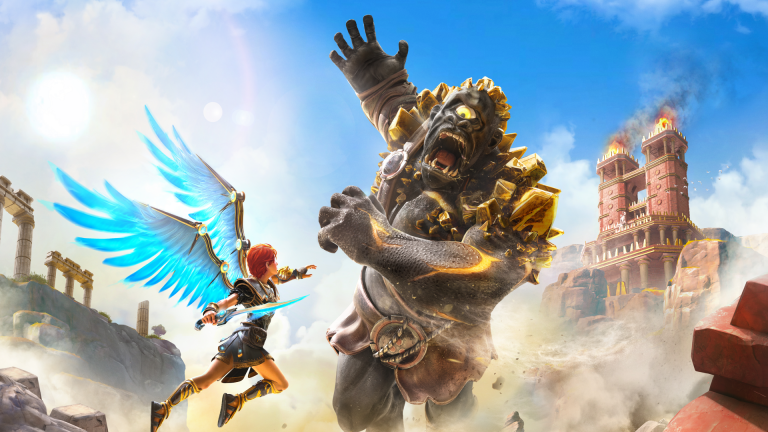 Legal documents suggest that Ubisoft may have been inspired to change the name of Gods and Monsters to Immortals: Fenyx Rising due partially to a copyright challenge by Monster Energy.
The legal documents (which were reported on by Techraptor and covered extensively by the Hoeg Law YouTube channel) are quite amusing if you're into sly accusations made via dry legal smack talk. Basically, the Monster Energy corporation states that a game called Gods and Monsters could potentially conflict with the recognizably of their brand and create confusion. They even note that because the Monster Energy brand is so well-known in the video game world, there's an increased chance that a game called Gods and Monsters could result in an inaccurate association with Monster Energy.
In response, Ubisoft noted that they failed to see the conflict and that there were many trademarked properties containing the word "monster" or "monsters" which the Monster Energy company seemingly haven't had a problem with. Hilariously, the Monster Energy company insists at one point that its corporate marks are famous. Ubisoft's reply challenged this notion with the line "Ubisoft denies Opposer's alleged marks are famous."
So did this legal challenge result in a name change? Well, Ubisoft representatives have previously stated that the game's name change can be attributed to the team's realization that the name Immortals: Fenyx Rising simply fits the final product better than Gods and Monsters. That explanation seems reasonable enough, and some have already pointed out that it's unlikely Monster Energy would have won an eventual lawsuit over this matter should they have decided to push it in that direction.
At the same time, analysts have noted that Monster Energy could have theoretically dragged this matter on for quite some time. As such, it's possible that Ubisoft simply figured that a name change was the path of least resistance.
There's not much more to say on this matter, so let's leave you with some fun facts about both companies. Ubisoft has recently been accused by multiple employees of fostering a hostile workplace and have already had to release multiple high-level executives (as well as the former director of Assassin's Creed Valhalla) in response to those allegations. Monster Energy executives have also previously been accused of sexual harassment and abuse, and their official product descriptions include such lines as "admiring the flesh parade (in Vegas)." Make of this information what you will when processing this copyright conflict.