News
Tiny Tina's Wonderlands Release Time: When Will the Game Be Playable?
Wondering when you can finally dive into Tiny Tina's Wonderlands? Here is when the latest Borderlands game will be playable for most regions and platforms.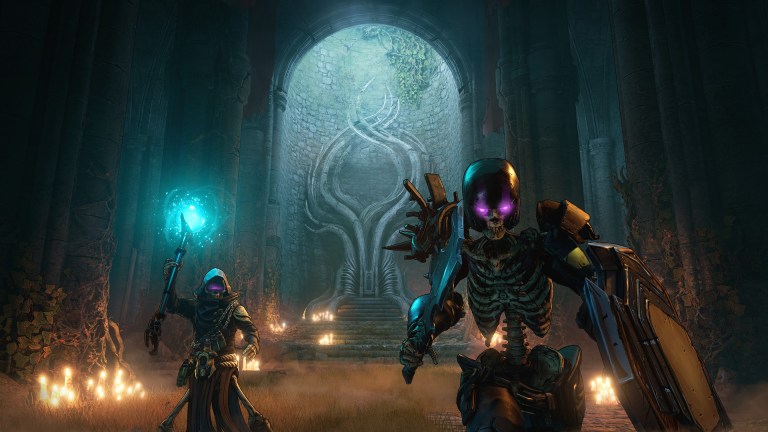 Tiny Tina's Wonderlands (a D&D-inspired RPG spin-off of the Borderlands franchise) is shaping up to be one of the most entertaining shooters of the year. Actually, if the exceptional Tiny Tina's Assault on Dragon Keep DLC this game is clearly based on is any indication, this could just be one of the best Borderlands games ever.
While everyone will have a chance to see whether Tiny Tina's Wonderlands lives up to the hype when the game is finally released on March 25, some gamers may have the chance to play the shooter slightly earlier than others due to the title's somewhat staggered release time schedule.
The majority of gamers planning to play Tiny Tina's Wonderlands on compatible consoles (PlayStation 4, PlayStation 5, Xbox Series X/S, or Xbox One) simply need to wait until the clock strikes midnight on March 25 in their respective timezones in order to actually launch the game. That does mean that some fans will technically be able to access the game earlier than others. That also means that those playing on Xbox will be able to change their console's internal clock to another time zone (New Zealand is always your best bet for earliest access) in order to start playing the game a little ahead of the intended release schedule.
The one exception to that otherwise simple console release time strategy applies to those living in the Pacific time zone. As is the case with many modern releases, PDT-based gamers will be able to launch Tiny Tina's Wonderlands a little "early" starting at 9:00 PM on March 24. Xbox owners in that region will still be able to pull off the aforementioned time zone swap trick if they'd like, but that's the game's currently scheduled intended launch time for that region.
What if you're planning to play Tiny Tina's Wonderlands on PC, though? Well, that's where things start to get kind of tricky. Here are the currently scheduled Tiny Tina's Wonderlands PC release times for most time zones:
Pacific Time: March 24 – 4:00 PM PT
Eastern Time: March 24 – 7:00 PM ET
Brasilia Time: March 24 – 8:00 PM BRT
Greenwich Mean Time: March 24 – 11:00 PM GMT
Central European Time: March 25 – 12:00 AM CET
South Africa Standard Time: March 25 – 01:00 AM SAST
Moscow Standard Time: March 25 – 02:00 AM MSK
Singapore Time: March 25 – 07:00 AM SGT
Japan Standard Time: March 25 – 08:00 AM JST
Australian Eastern Time: March 25 – 10:00 AM AET
New Zealand Daylight Time: March 25 – 12:00 PM NZDT
As you can see, the global PC release schedule for this game is much more staggered. While some PC gamers will be able to officially launch the game sooner than their console cousins, others may need to wait a little longer.
Please also note that Tiny Tina's Wonderlands will support cross-platform play at launch (a big step forward for the Borderlands series). So, if you're planning on playing with someone who is using a different platform or is in a different time zone, you may need to adjust your schedules appropriately.
As always, please note that release times are always scheduled to change or simply be impacted by day one server issues that may prevent you from being able to launch the game at the intended time.