Sponsored
TCG And Tabletop Gaming Holiday Gift Guide
From Star Wars to Magic the Gathering: The Brother's War, we have gift ideas for the TCG and tabletop gaming fans in your life!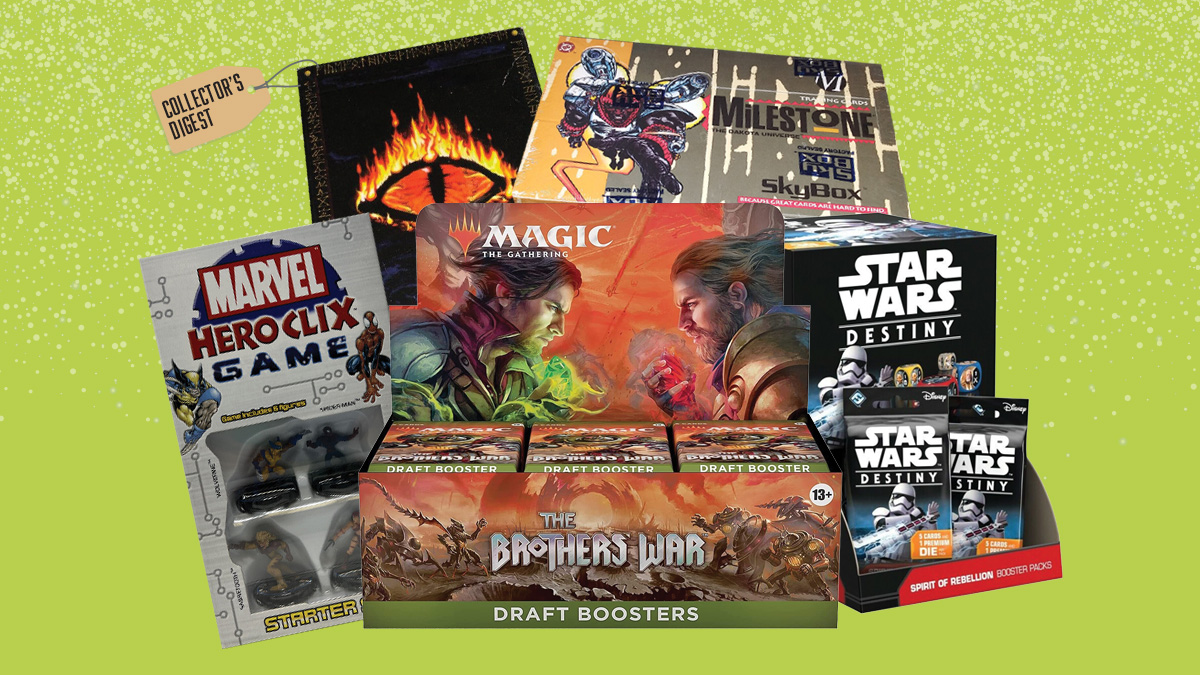 This article is presented by: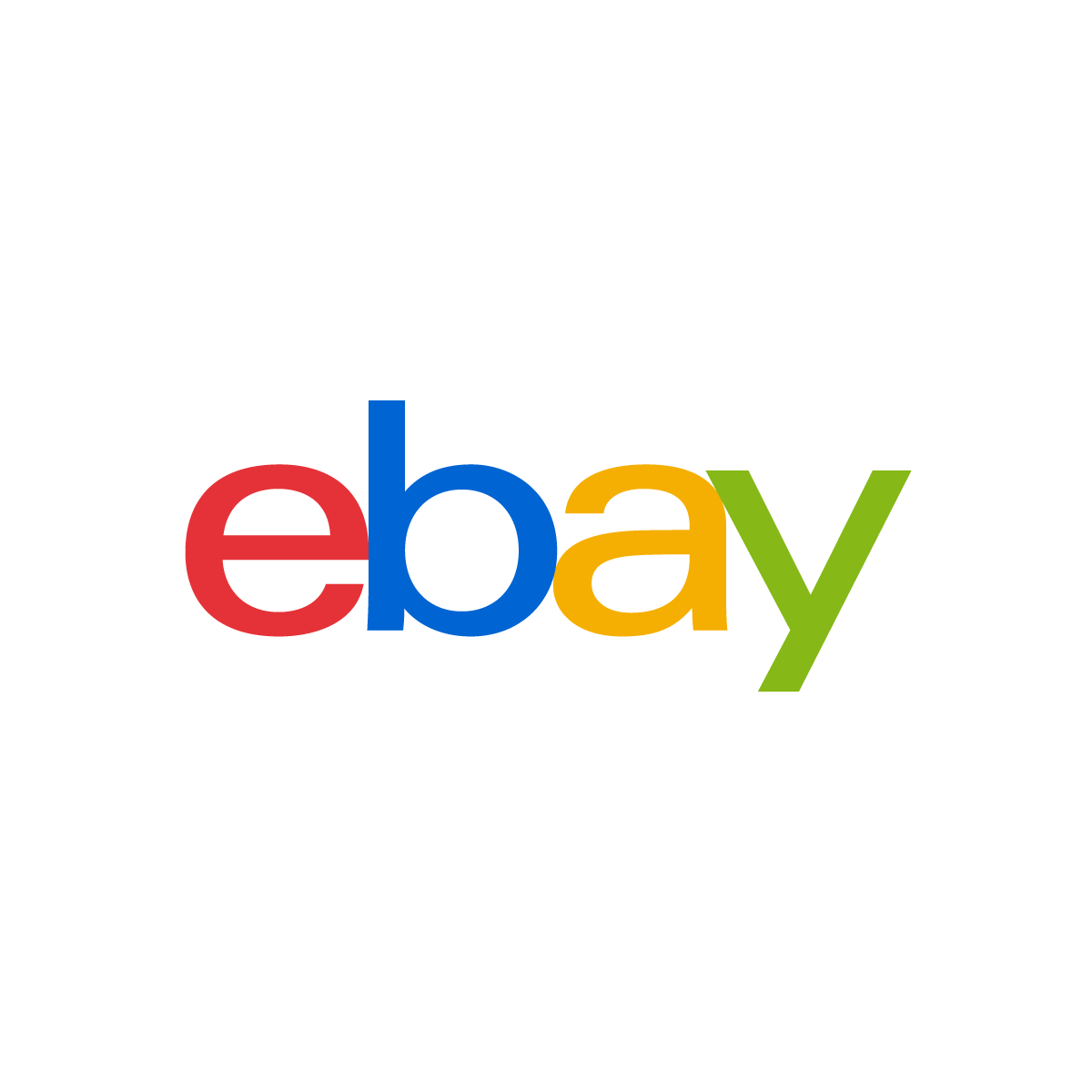 Grab some snacks and gather round! It's game night! No, not tossing some ball around. We're talking tabletop games! One of our favorite subgenres is the TCG! And eBay has some excellent collectible sets to fill your hand and stocking this season. Den of Geek presents… our 2022 TCG & Tabletop Gaming Holiday Gift Guide.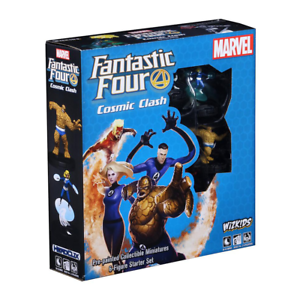 Marvel Heroclix Starter Set
Heroclix is a cross between a pen-and-paper tabletop role-playing game and a Warhammer-esque tabletop figure brawler, and while that sounds complicated, playing it is relatively straightforward and a lot of fun. A big part of that fun is being able to, for lack of a better term, smash all your toys into each other. A starter set makes it super easy to do that with your family.
Buy the Marvel Heroclix Starter Set on eBay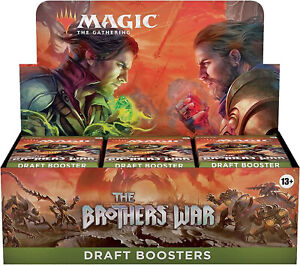 Magic the Gathering: The Brother's War Draft Boosters
Magic the Gathering remains the gold standard for all collectible card games. It's understandable then that one of this year's hottest CCG releases (and Magic's 94th expansion) is The Brother's War. This holiday season showcases a number of Brother's War-related product, including this much-demanded Draft Boosters set.
Buy the Magic The Gathering: The Brother's War Draft Boosters on eBay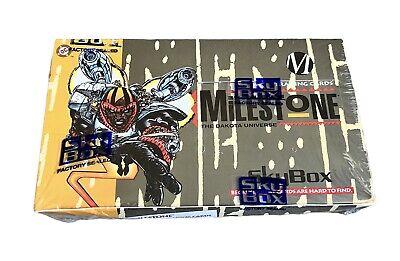 Milestone Dakota Universe Trading Cards
Milestone is super hot right now. After a long hiatus, the company, founded in the 1990s by a group of brilliant Black comic creators, is back in publication and as good as they ever were. And if you want a reminder of their early excellence, these trading cards are a great way to reminisce. These cards have original artwork of the Milestone heroes—Icon, Rocket, Hardware, Static. But the comics aren't hot enough yet to have driven the cost of the cards through the roof: you can still find boxes for an absolute steal.
Buy the Milestone Dakota Universe Trading Cards on eBay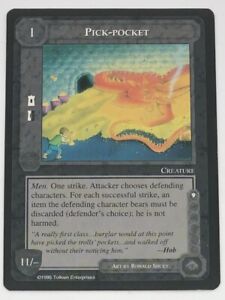 Middle-earth Collectible Card Game
When it comes to collectible card games, everything old is new again. Buoyed by the success of
Amazon's Lord of the Rings TV series, Iron Crown Enterprises' 1995 Middle-earth has experienced a massive resurgence in popularity over the last couple of months – leading to bidding wars aplenty for any and all things related to the CCG. If you haven't ever played this, well, you shall not pass by your second chance to do so.
Buy the Middle-earth Collectible Card Game on eBay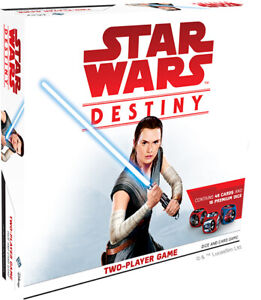 Star Wars Destiny
Since its initial release in 2016, Fantasy Flight Games' Star Wars Destiny has become a stalwart favorite of dice and card gamers across the galaxy. And what's not to love? With its universe of expansion packs the game is as full of possibilities as George Lucas' space saga itself. We recommend you start things off with the O.G. Luke starter set. Consider it your first step into a larger world…
Buy the Star Wars Destiny on eBay
Find these collectible stocking stuffers and more on eBay now!