News
How Old Is Miles Morales in Spider-Man PS5?
Miles Morales is the star of the latest Spider-Man game on PS5, but he's far from a seasoned crime fighter.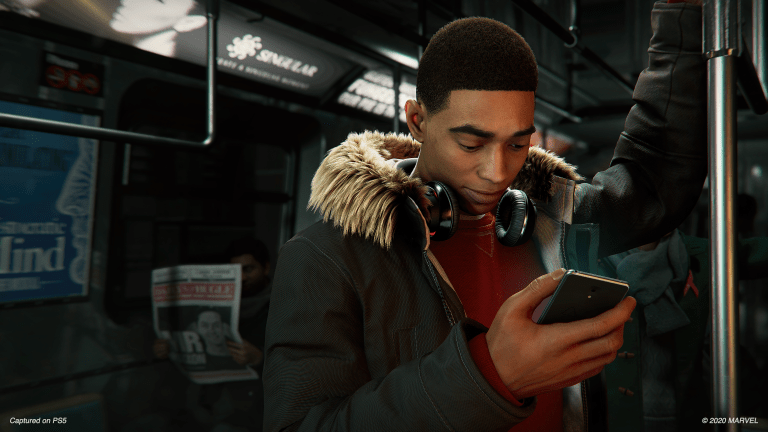 Marvel's Spider-Man: Miles Morales puts the young hero-in-training from the 2018 original front and center in his very own comic book-inspired video game adventure. A lot has changed for Miles since we first met him on the PlayStation 4: he's moved to Harlem, his mother Rio is running for New York City Council, and he's continued his training to become the city's new Spider-Man. And when Peter Parker and MJ decide to go on a vacation to Europe, it's Miles time to step up and become the hero he was always destined to become.
Miles faces a big test through the course of the approximately 15-hour story campaign, as he finds himself in the middle of a war between the Roxxon Energy corporation and a terrorist group called The Undergound, which is led by comic book villain The Tinkerer. At stake are the people of Harlem and those Miles cares about. It's quite the challenge for the 17-year-old teenager who is still in high school and figuring out what his place is as a superhero.
While Miles is not yet a seasoned crime fighter, he is starting to find his own rhythm and style. An early fight with Rhino at the start of the new game shows that he can definitely hold its own against some of Spidey's heavyweights. As our reviewer mentioned in his write-up of the game, Miles' fighting style is a bit scrappier than Peter's to match the new Spider-Man's rookie status. Without going into spoilers, all I'll say is that players should expect to see Miles continue to develop as a crime fighter and as a teenager. You should also expect some life-altering moments in this game that will continue to shape Miles for many games to come.
One thing we can say is that Miles is set to learn a few new tricks during this adventure, including the power to electrocute enemies as well as the ability to turn invisible for a short time. And despite Peter being overseas, Miles will be able to count on some new allies to help him during his fight against Roxxon and the Underground. One ally in particular has already taken the internet by storm. We're of course talking about Spider-Man the Cat — or Spider-Cat — the masked feline that Miles can recruit in the game to help him fight crime. If that's not enough reason to get this PlayStation exclusive, we don't know what is!
Miles also has a whole lineup of new suits to unlock and choose from in the game, including the very cool 2020 suit that features quite a bit of RGB lighting as well as the Into the Spider-Verse suit that's ripped right out of the hit animated movie. We chose our 10 favorite Miles Morales suits and broke down how to unlock them here.
Marvel's Spider-Man: Miles Morales is out now on PS5 and PS4.
If you're looking for more PlayStation 5 coverage, catch up on all of the latest PS5 news here. Or if it's more Marvel goodness you're looking for, we've got that covered too.