News
Shadow Warrior 3: Release Date, Trailer, and News
The first Shadow Warrior 3 trailer focuses on the franchise's infamous lore, violence, and humor.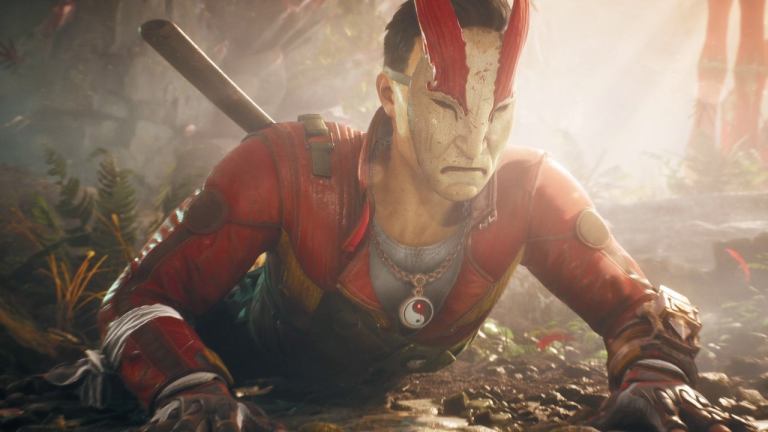 Publisher Devolver Digital has released the previously rumored teaser trailer for Shadow Warrior 3.
Yes, we said "previously rumored teaser trailer." In somewhat typical Devolver fashion, the publisher previously teased a teaser trailer for Shadow Warrior 3, but that teaser for the teaser (if you follow) didn't include many details regarding the upcoming sequel.
While this trailer is only meant to serve as an appetizer for the full upcoming reveal of Shadow Warrior 3 (which is expected to occur during Devolver Digital's upcoming July 11 digital showcase designed to replace their previously planned E3 2020 event), it does reveal some new information about the project.
Namely, this teaser confirms that Shadow Warrior 3 will follow Lo Wang's pursuit of an ancient dragon that he accidentally freed during his previous adventures. As always, demonic forces and various other baddies stand in his way.
For the most part, though, this teaser focuses on the low-brow humor and extreme violence which has defined the Shadow Warrior franchise since it debuted in the '90s. This preview goes one step further in that respect by even referring to the teaser trailer as a teaser trailer within the teaser trailer. It's the kind of Inception level meta humor we've come to expect from the unique minds of Devolver Digital and their partners.
The trailer itself is light on gameplay details, but it's easy enough to assume that this sequel will adhere to the same blend of over-the-top gunplay and melee action that we saw in previous games. If this third game will offer any surprises in that department, we wouldn't expect to see them until the sequel is fully showcased later this week.
Lack of details aside, developer Flying Wild Hog's recent Shadow Warrior games offer plenty of reasons to be excited about this project. 2013's Shadow Warrior successfully rebooted the original by retaining its sometimes controversial style and pure action gameplay while incorporating some modern gameplay advancements. 2016's Shadow Warrior 2 wasn't quite as impactful or surprising as its predecessor, but it was the better game in many respects. Its four-player co-op campaign mode was a good enough reason to give it a shot.
While we hope that Shadow Warrior 3 will introduce a few more new ideas kind of like how Doom Eternal turned 2016's Doom into more of an arena-style shooter, even just more of the same may be enough in this instance.
Shadow Warrior 3 is currently expected to be released in 2021 for PC, but there's no information available at this time regarding an exact release date or what other platforms the game may be available for.