News
Ratchet and Clank: Rift Apart – Release Date, Gameplay, Trailer, and News
Ratchet and Clank: Rift Apart is shaping up to be a wild multiverse adventure worthy of the iconic duo.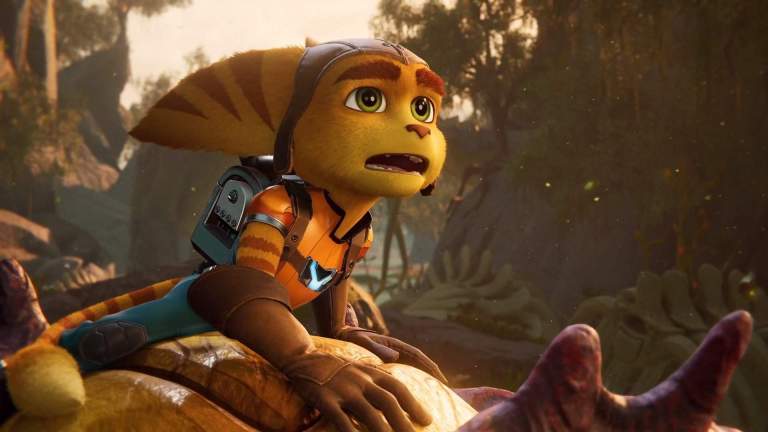 Insomniac's beloved sci-fi action-adventure series Ratchet and Clank is set to make its debut on PlayStation 5 with the intriguing multiverse adventure, Ratchet and Clank: Rift Apart.
Described by developer Insomniac as a "brand new, full-length interdimensional adventure," Rift Apart will see the dynamic duo traveling to different dimensions to try and stop the multiverse from imploding. According to Sony, Ratchet and Clank will be able to zap their way through different dimensions "seamlessly," thanks to the PS5's powerful SSD, which is said to virtually eliminate load times completely.
"Ratchet & Clank: Rift Apart is a brand new intergalactic adventure from Insomniac Games that showcases what's possible for games designed around PS5's ultra-high speed SSD and DualSense wireless controller," said Sony in a blog post. "Players will seamlessly travel through different dimensions in mid-gameplay, thanks to PS5's ultra-high speed SSD. The DualSense wireless controller brings combat to life, with haptic feedback and the adaptive triggers adding powerful sensations that increase immersion in combat."
In the debut trailer alone, we get a taste of how all this universe hopping has created quite a bit of confusion and raised the stakes in comparison to what we've seen in previous Ratchet and Clank titles. What's most interesting of all (at least based on what we know about the game so far) is the idea that Rift Apart will play with the idea of a multiverse in order to introduce some new characters.
In the debut trailer alone, we see variations of Clank as well as a female variant of Ratchet that's already taking the internet by stormy:
Given that the mysterious character at the end of the trailer doesn't seem to recognize the name Ratchet, though, it's entirely possible that this will not be a Spider-Man multiverse situation where there are several variations of the same basic character who each see themselves as the protagonist.
Having said that, it's also possible that the character we see at the end of the trailer is basically the spiritual equivalent of Ratchet in a slightly different dimension. In any case, we're interested to see how many versions of our heroes (and the series' other notable characters) there are in this adventure.
This wouldn't be a Ratchet and Clank game if there weren't outlandish weaponry and gadgets. To that end, we see Ratchet wielding a weapon that seems to be able to directly manipulate the dimension he is in for both combat and exploration purposes. The trailer leaves us with the impression that you'll be able to go between dimensions at will, but we imagine that the final version of this title may not allow for quite that level of freedom.