Features
Pokémon Legends Arceus: How to Use Mass Outbreaks to Catch Shiny Pokémon
If you're looking for shiny Pokémon in Pokémon Legends: Arceus, you're going to want to know how Mass Outbreaks work.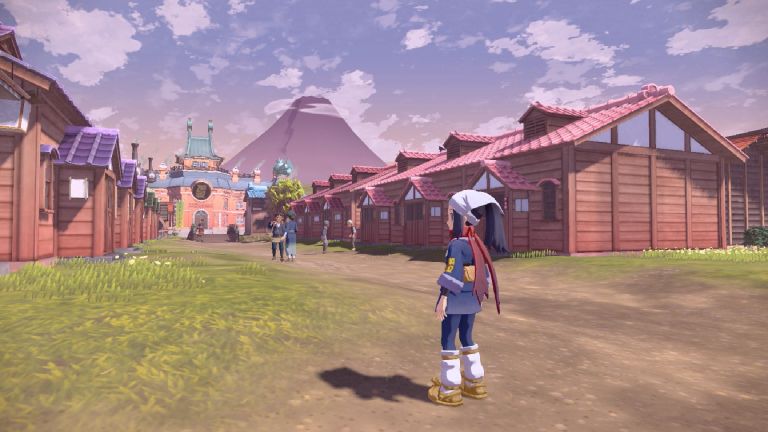 While we're still diving into Pokémon Legends: Arceus in order to discover its many, many secrets, players have already figured out that one of the best ways to catch shiny Pokémon in the new game is to utilize the advantages of the Mass Outbreak mechanic.
Mass Outbreak is a fairly new term for the Pokémon franchise, but it's really just an evolution (pun intended) of similar ideas we've seen in previous Pokémon titles. While the game doesn't really make a big deal out of these events, it turns out that they're a very big deal if you're one of the many Arceus players looking to add as many shiny Pokémon to your collection as possible.
Even if you're not the type of player that has to collect (a shiny version of) them all, here's a little more information about what Mass Outbreaks are, how to trigger them, and why they're so valuable.
Pokémon Legends Arceus: What are Mass Outbreaks and How do You Unlock Them?
Simply put, Mass Outbreaks are (mostly) random events that basically tell you when an area has been flooded with a particular Pokémon. They basically increase your odds of finding specific Pokémon in a particular region as long as the event is active. While the outbreaks usually correspond to a certain Pokémon (meaning your odds of finding that creature in the outbreak area greatly increase), there have been some conflicting reports which suggest that the game will occasionally use these events to increase your odds of finding a small pool of Pokémon in that area. However, it's not clear at this time whether those reported incidents are intentional, exaggerated, or simply the result of an error.
You don't necessarily need to "do" anything to unlock Mass Outbreaks (though we will talk about some ways you can exploit this system in a bit). Instead, they'll happen at random as you're playing the game. You'll be able to spot one by scrolling between the various areas on your map and looking for a "Mass Outbreak" notification in the top left. From there, you simply need to tour the typical Pokémon hot spots and see if you're lucky enough to find more creatures than usual. Alternatively, the gate guard at Jubilife Village will let you know when an outbreak is occurring.
There's no word regarding the official "appearance rate" of these Mass Outbreaks, but it is pretty clear at this point that some players seem to encounter them more often than others. It does seem like beating the main quest increases your odds of one occurring, but it is possible for Mass Outbreaks to occur before then.
Pokémon Legends Arceus: How do You Catch More Shiny Pokémon During Mass Outbreaks?
Interestingly, it turns out that Mass Outbreaks increase the appearance rate of shiny versions of the Pokémon affected by them. While it was initially believed that your increased chances of finding shiny Pokémon during Mass Outbreaks was simply based on the fact there are more Pokémon to find during them (and that may be part of the equation), it seems like Mass Outbreaks also increase the natural spawn rate of shiny Pokémon.
To hunt shiny Pokémon during a Mass Outbreak, you really just need to participate in them. The exact odds of finding one are currently being calculated, but one of the more popular estimates I've heard floating around is that you'll probably find a shiny Pokémon during at least one out of every 10 Mass Outbreaks you participate in. A little practical playtime seems to confirm that estimate is at least roughly accurate, but the bigger takeaway here should be that Mass Outbreaks are your best chance to hunt for shiny Pokémon.
Pokémon Legends Arceus: How Do You Trigger a Mass Outbreak?
The bad news is that there is no specific way to trigger a Mass Outbreak. That is to say that there currently doesn't seem to be a magical series of inputs you can use to start a Mass Outbreak out of nowhere.
However, there is a way to increase your odds of eventually encountering one. If a Mass Outbreak isn't occurring, head to any area on the map and then return to Jubilife Village. This effectively "resets" the map, which also means that it resets the chances for a Mass Outbreak to occur. You're still depending on the normal odds of a Mass Outbreak naturally occurring (which are low and chaotic), but if you're on the hunt for shiny Pokémon, this is a great way to maximize your playtime.
Pokémon Legends Arceus: Every Pokémon You Can Catch During Mass Outbreaks
The specific Pokémon you can find during Mass Outbreaks vary based on the area it occurs in. At the moment, this appears to be a relatively complete list of the Pokémon in various areas that are affected by Mass Outbreaks:
Obsidian Fieldlands
Abra
Beautifly
Bibarel
Bidoof
Buizel
Buneary
Cascoon
Chansey
Cherubi
Chimchar
Combee
Dustox
Eevee
Floatzel
Gastrodon
Golbat
Golduck
Gyarados
Happiny
Kadabra
Kricketot
Kricketune
Luxio
Luxray
Magikarp
Mime Jr.
Monferno
Mr. Mime
Paras
Parasect
Pichu
Pikachu
Ponyta
Psyduck
Qwilfish
Rapidash
Scyther
Shellos
Shinx
Silcoon
Stantler
Staraptor
Staravia
Starly
Wurmple
Zubat
Crimson Mirelands
Barboach
Bonsly
Budew
Carnivine
Chansey
Combee
Croagunk
Gastly
Geodude
Golduck
Goomy
Graveler
Grotle
Happiny
Haunter
Hippopotas
Hippowdon
Kricketot
Kricketune
Lickilicky
Lickitung
Murkrow
Pachirisu
Paras
Parasect
Petilil
Psyduck
Rhydon
Rhyhorn
Roselia
Skuntank
Sliggoo
Stunky
Sudowoodo
Tangela
Tangrowth
Teddiursa
Togepi
Toxicroak
Turtwig
Ursaring
Whiscash
Yanma
Yanmega
Cobalt Coastlands
Aipom
Ambipom
Basculin
Buizel
Chansey
Chatot
Drapion
Drifblim
Drifloon
Dusclops
Duskull
Finneon
Floatzel
Gastrodon
Glameow
Growlithe
Happiny
Lumineon
Machoke
Machop
Magby
Magmar
Mantine
Mantyke
Octillery
Piplup
Prinplup
Purugly
Qwilfish
Remoraid
Sealeo
Shellos
Skorupi
Spheal
Staraptor
Staravia
Starly
Tangela
Tangrowth
Tentacool
Tentacruel
Togepi
Walrein
Coronet Highlands
Bonsly
Bronzong
Bronzor
Budew
Chansey
Chimecho
Chingling
Clefairy
Cleffa
Croagunk
Electabuzz
Elekid
Gabite
Geodude
Gible
Gligar
Golbat
Goomy
Graveler
Gyarados
Happiny
Heracross
Hippopotas
Hippowdon
Luxio
Luxray
Magikarp
Misdreavus
Nosepass
Onix
Rhydon
Rhyhorn
Roselia
Rotom
Scyther
Shinx
Skuntank
Sliggoo
Sneasel
Stunky
Sudowoodo
Teddiursa
Toxicroak
Ursaring
Voltorb
Yanma
Yanmega
Zubat
Alabaster Icelands
Abomasnow
Aipom
Ambipom
Avalugg
Basculin
Bergmite
Bibarel
Bidoof
Braviary
Bronzong
Bronzor
Chansey
Chimecho
Chingling
Drifblim
Drifloon
Dusclops
Duskull
Eevee
Gabite
Gardevoir
Gastly
Gible
Glalie
Gligar
Happiny
Haunter
Kirlia
Lickitung
Machoke
Machop
Mamoswine
Misdreavus
Munchlax
Piloswine
Ralts
Riolu
Rufflet
Sneasel
Snorunt
Snover
Stantler
Swinub
Zoroark
Zorua