News
Destiny 2 Coming to Xbox Series X and PlayStation 5
Destiny 2 is coming to Xbox Series X and PlayStation 5, Bungie has confirmed.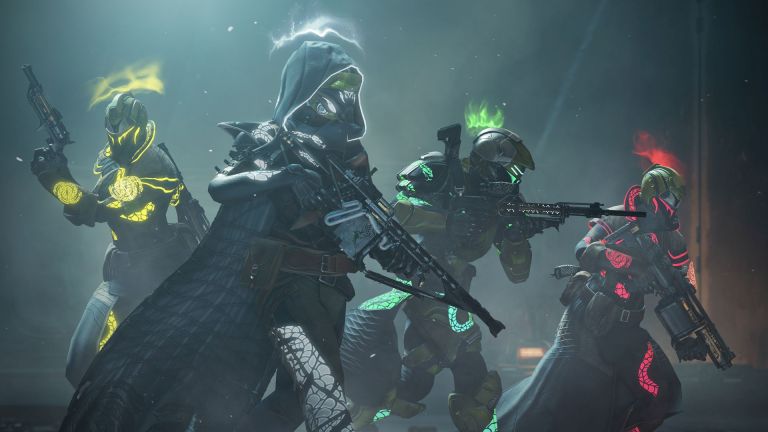 Bungie confirmed that it will make the jump to next-gen consoles with ports of Destiny 2 for Xbox Series X and PlayStation 5. The studio made the announcement on Twitter after the Xbox Series X games showcase in May.
"Destiny 2 will be on next-gen platforms! More details to come," the studio wrote. It's unclear how the rollout for the game will work. While Destiny 2 is now free-to-play on all current platforms, allowing players to experience the base game and all of its Year 1 DLC and PvP modes free of charge, you still need to pay for Year 2 and Year 3 content. Does that mean that players will need to re-purchase additional DLC on next-gen platforms or will they be able to bring all of their purchased content with them?
It's possible that Bungie will take advantage of the Xbox Series X's Smart Delivery system, which allows users to upgrade their Xbox One games to the Xbox Series X versions free of charge. Considering the fact that Destiny 2 is an online game, Smart Delivery could be the most obvious choice for a seamless transition on the Xbox Series X.
Bungie's plans for the PlayStation 5 upgrade are much more hazy and difficult to predict. The new Sony console is backward compatible with PS4 titles, which means that, in theory, players will be able to launch Destiny 2 on the next-gen console easily enough. Neither Bungie or Sony have shared any plans on this front.
Does a next-gen port mean that Bungie could be releasing a remaster of Destiny 2 with upgraded graphics and a drastic drop in the load times that plague the shooter? It's possible, but it's just as likely that the game could launch with minor tweaks. After all, the game's visual presentation and shooter mechanics still hold up incredibly well, at least in this writer's humble opinion.
Destiny 2 likely won't be the only thing Bungie brings to the table in the next generation. Bungie previously received a $100 million investment from Chinese tech giant NetEase to "empower [Bungie] to build new worlds and invite players, new and old, to join us there. They'll help us support separate teams inside Bungie to bring our newest ambitions to life." Some in the rumor mill say this deal ties into a new IP Bungie is developing that's allegedly called Matter.
In 2018, we also heard rumors that Destiny 3 was in the works at the studio, but this was before Bungie exited its 10-year publishing deal with Activision. Even if the rumors were true two years ago, plans have likely changed since Bungie became a truly autonomous developer, self-publishing its own content.
Whatever Bungie has in store for the Xbox Series X and PlayStation 5, we'll keep you updated.