News
PlayStation 5 Backward Compatibility Will Not Support P.T.
It sounds like you'll have to keep your PlayStation 4 around if you want to play the official version of the infamous P.T.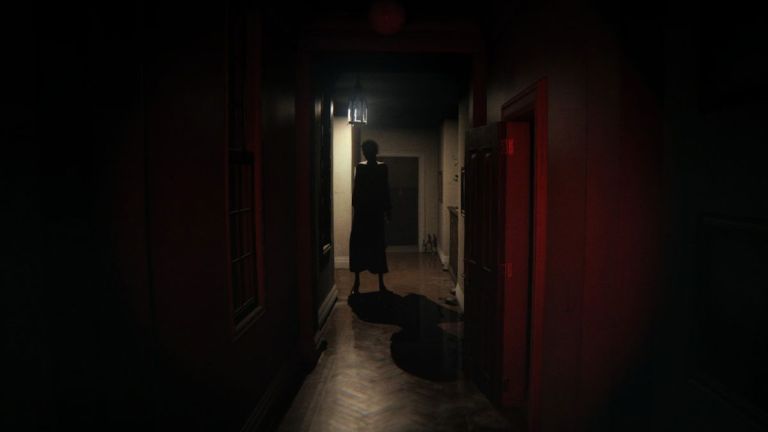 Despite previous reports to the contrary, Konami has confirmed that you will not be able to play P.T. on the PlayStation 5.
In a statement to GamesRadar, Konami stated that P.T. will not be accessible on PS5 as "the content will not be available on the PS Store, so users won't be able to re-download the content through the backwards compatibility feature to the PS5."
Eurogamer and other outlets previously speculated (we would go so far as to say "rightfully speculated") that the ability to transfer PS4 game downloads to PS5 via the next-gen console's backward compatibility program would likely mean that you'll be able to transfer your download of P.T. to the PS5. However, Konami is now suggesting that because P.T. is no longer available via the PlayStation store, that transfer process will not work as previously suggested.
We've got a few thoughts about that, but before we start, we should probably give you a brief rundown on the unique history of P.T. While we've covered this topic in far greater detail in the past, the gist of the story is that P.T. was a demo for a Silent Hill game that Hideo Kojima was supposed to make before his messy departure from Konami. Not only was Kojima's Silent Hills project never released, but Konami went so far as to remove P.T. from the PlayStation store.
That being the case, the only way to really play the official version of P.T. (and not one of the many, many fan recreations and re-releases) is to have previously downloaded the game to your PS4 and kept it there. Now, it seems that Konami is advising P.T. fans everywhere to keep their PS4s around if they still want to play the game.
It's interesting that Konami seems to imply that the PS5's backward compatibility functionality is tied to the PlayStation Store. We'd have to get clarification from Sony on this matter before jumping to any definitive conclusions, but if that is the case, then it would seemingly suggest that your ability to access a PS4 game on PS5 is based on its PlayStation Store availability. So does that mean that if a PS4 game is delisted from the PlayStation Store for any reason, you won't be able to play it on PS5 (or at least transfer it to the console) regardless of whether or not you've already downloaded it?
Putting that question aside until more information is available, it's a shame to think that P.T. seemingly won't survive the leap to the next generation. We consider P.T. to be one of the scariest horror games ever made and a somewhat tragic reminder of both the glory days of Konami and the company's unfortunate transition into a nostalgia factory.