News
Metal Gear Solid PC Ports Available Now on GOG
Some classic Metal Gear games could are coming back to PC as part of Konami's ongoing "Remember when?" campaign.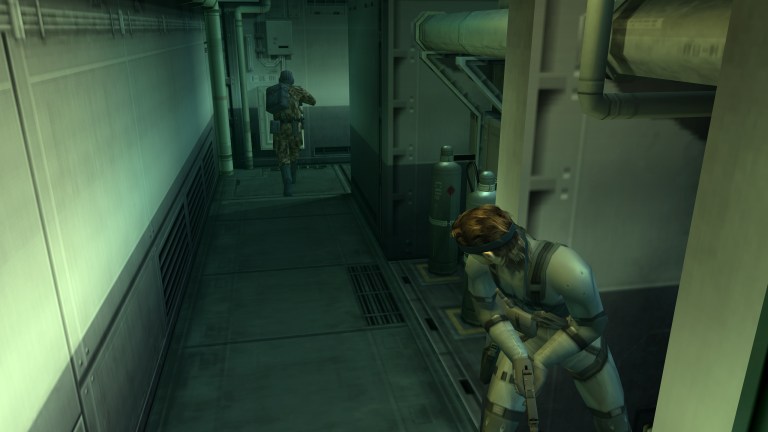 Following a leak by The Taiwan Digital Game Rating Committee, GOG has confirmed that Metal Gear, Metal Gear Solid, Metal Gear Solid 2: Substance, and a Konami collection of classic Contra and Castlevania games are now available via their store.
Of course, some fans will recall that Metal Gear Solid and Metal Gear Solid 2 did previously appear on PC. Based on early impressions, it seems that these versions of the games uploaded to GOG are basically the same PC ports that were released for the platform in the early 2000s. While these editions have been updated to easily run on modern PCs, it doesn't appear that they've been upgraded in any other substantial ways.
It should be noted that the original PC ports of these titles did feature some minor alterations and content updates (especially Metal Gear Solid 2: Substance, which featured quite a bit of new content in comparison to its PS2 predecessor) but it's a little disappointing that these ports are little more than just that. It's nice that we can easily play both games on PC again, but whether or not that simple luxury is worth $9.99 is certainly debatable.
On that note, it's also somewhat odd that the original Metal Gear is being brought to GOG as a standalone title. It's an…ok game, but asking modern fans to pay $5.99 for the pleasure of experiencing it feels like a big ask. For that matter, the Konami collection is also pretty weak given that separate Castlevania and Contra collections featuring the bulk of the retro games in each franchise are currently available on PC. Granted, a similar collection was previously released on PC years ago, but again, it just feels like Konami could have put a little more effort into this whole thing rather than just revive some 20 year old PC ports and call it a day.
Maybe it's optimistic to hope that Konami would somehow shed their recent reputation as the lazy purveyors of low effort nostalgia-based cash grabs and at least try to deliver something a bit more substantial. That just feels highly unlikely given the "everything" about Konami these days, and the fact that 2020 is a vacuum which good news cannot survive in, but hey, if these ports sell well, then it's always possible that Konami could release a rushed PC port of Metal Gear Solid 3 five years down the line. We can only assume that's the legacy that creator Hideo Kojima would want for this franchise.