News
Okami Artist Will Pitch Sequel Ideas to Capcom
Rumors of an Okami sequel heat up as PlatinumGames members look to strike a deal with Capcom.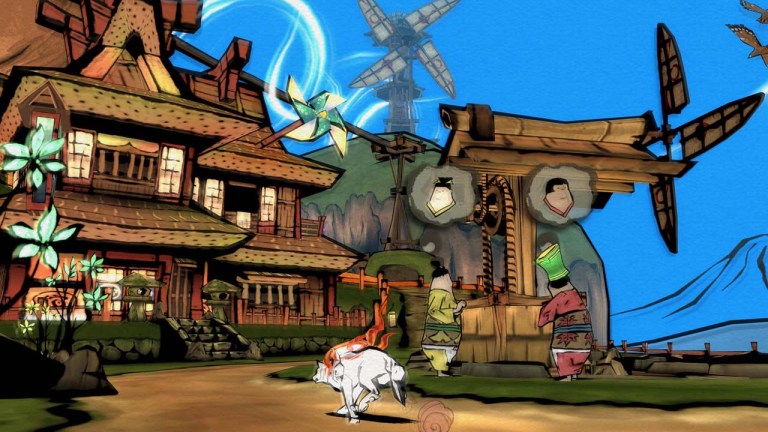 Artist and director Ikumi Nakamura has recently confirmed her intentions to pitch a new Okami game to Capcom.
This information comes from an interview between Nakamura and IGN Japan in which Nakamura admitted that Okami is at the top of her wishlist of dream projects. Her plan is to visit Capcom once the quarantine restrictions have been lifted so that she can formally share her ideas. Until then, she encourages fans to sign online petitions in order to show Capcom their interest in such a project.
While Nakamura doesn't share much information in regards to specific ideas (beyond her desire to tell more stories in the Okami universe), she does state that she wants Hideki Kamiya (director of the original Okami) to direct this project. She notes that she doesn't necessarily care what her role in the development of that project may be, but given her experience and the nature of the Okami series, it makes sense she would play a major role in the creation of the game's art style.
If this all sounds familiar, it's because this isn't the first time that Nakamura has expressed her desire to work on a new Okami game. Last year, she and Hideki Kamiya posted a video in which they suggested that PlatinumGames was going to work on an Okami game in the near future. Specifically, Kamiya stated in the video that"Okami is going to be back."
At the time, we had a lot of questions regarding what that meant. The popular theory was that developer PlatinumGames had secured the rights to make a new Okami game and would be revealing more about the title in the near future. That seemed to be a logical conclusion considering that they namedropped such a project fairly clearly.
Now, though, it doesn't seem like that's necessarily the case. Instead, it sounds like Nakamura is still campaigning for the chance to work on such a project. While we doubt that they would be talking about a new Okami game so openly if they weren't reasonably confident that they'd be able to secure the rights to make one, this doesn't sound like a done deal by any means.
Regardless, the idea of an Okami sequel (or spin-off) is as appealing as it's ever been. The original Okami was released in 2006 to wide critical and fan acclaim. Its incredible art style, brilliant mechanics, and Zelda-like adventure elements combined to form one of the most enjoyable in beautiful games in fairly recent video game history.