News
Nintendo Switch Online's N64 Games Show Why We Need Emulators
You can finally play N64 games on Nintendo Switch, but you're (sadly) probably better off sticking with unofficial emulators.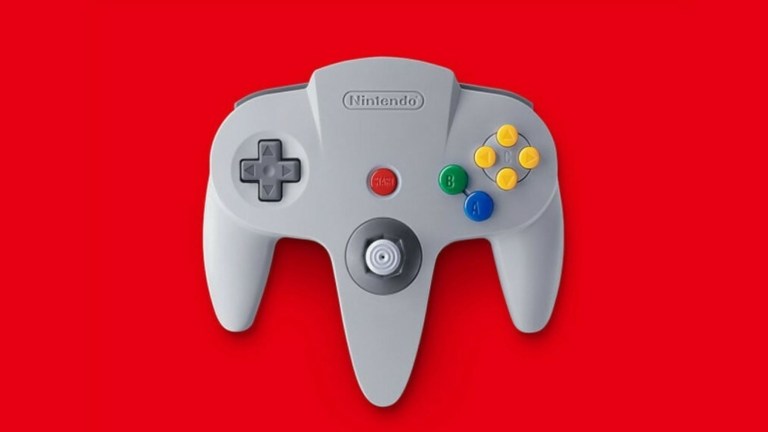 Nintendo finally launched the Expansion Pack upgrade option for Nintendo Switch Online (which includes access to a small collection of Nintendo 64 and Sega Genesis games as well as the upcoming Happy Home Paradise DLC for New Horizons), and the service's initial struggles remind us why emulators remain an important (if controversial) part of the modern gaming industry.
The Expansion Pack service (which officially launched last night) has been divisive from the start. While just about everyone assumed that Nintendo would eventually launch a new "tier" for their online service that included access to additional retro titles, fans immediately wondered whether Nintendo would find a way to justify the Expansion Pack's price ($50 a year compared to the base Switch Online service's $20 a year subscription fee).
Well, initial impressions of the service's features and functionality suggest that fans may have had good reason to worry about not just the price increase but what they are getting for their money.
Simply put, the nine N64 games Nintendo ported to Switch Online as part of the Expansion Pack service are a bit of a mess. Some of the problems reported so far seem to be specific to certain games (such as The Legend of Zelda: Ocarina of Time's input lag) while others affect nearly every title added to the service in some way (like the inability to remap a game's controls and quite a bit of online play lag). Some fans are even arguing that the Switch versions of these titles look worse than every previous version of these games (including the N64 originals).
Hilariously, some fans have already discovered that you're not able to save your Ghost Data in the Switch Online version of Mario Kart 64 because that feature apparently still requires an N64 Controller Pak (which even the Switch's new N64 controller doesn't currently support).
That's a pretty funny oversight, but it's also a problem that speaks to the heart of this issue: the fact that it really feels like relatively little effort went into ensuring that these ports were properly optimized for both the Nintendo Switch and the modern age.
That brings us to emulation. While video game emulation is a broad subject that includes the basic technology used to power official ports of retro titles (such as these N64 games), the term emulation is more often used to describe the act of playing a retro game on a platform it was certainly not intended to be "officially" played on (such as your phone, PC, or a Raspberry Pi device).
That's where the conversation gets tricky. While emulation may exist in a kind of legal grey area in many parts of the world (the legality of emulating video games really depends on the specifics of the process and your role in it), it's pretty clear that many game companies look down on unofficial emulations and the websites and users who support that practice. That's especially true of Nintendo who has aggressively pursued ROM websites and similar services.
However, concerns about emulation go beyond potential legal consequences. In the minds of some fans, emulating retro games is only a couple of steps removed from pirating modern games. We'll get into why that's a complicated argument in a bit, but the basic idea is that some gamers just look down on those who always talk about their morally and legally ambiguous collections of emulated retro titles.
Furthermore, while some fans may see emulation as the optimal way to access all the retro games they could ever want, others simply say that playing those games on a mobile platform, PC, or homebrewed device just isn't nearly as convenient as using one of their existing consoles to play those games in their living rooms in a more official way.
Yet, that argument has always been part of the problem whenever you try to pretend that emulators do not, on some level, offer a necessary service in the modern gaming age.
While the idea of playing your favorite retro games via modern consoles on your TV or, in the case of the Nintendo Switch, on the go in an entirely official way is fantastic, the sad fact of the matter is that the opportunity to do just that rarely comes up. While Microsoft remains committed to its backward compatibility programs, Sony and Nintendo have struggled to find a way to offer gamers ready access to some of their best retro games (if they truly care about offering such options at all).
That's actually a big part of the reason why some fans felt that Switch Online's Expansion Pack service was too expensive right from the start. Nintendo has been…inconsistent in both the frequency of their Switch Online retro game library updates and the quality of the games they've added to that service. Yes, this initial batch of N64 games is impressive, but what in Nintendo's recent history leads us to feel confident that they will continue to update this service enough to properly justify this price increase in the long run?
Of course, these recent technical issues really put the scope of this problem into focus. A big part of the reason why people are calling these bad ports of the original games is that we have access to unofficial emulations of these titles that run better than these official ports do and offer more features. Mind you, the N64 is a notoriously difficult console to emulate, but the fact that there are technically better versions of these games available elsewhere is really something that shouldn't happen.
There's a degree to which emulation allows us to see what's possible and not just accept the occasional handout as the best we can do. Yes, there are legal reasons why companies aren't able to give us all the retro games we want all the time, but there are very few reasons why the ports they do give us shouldn't at least be of the highest possible quality. It's one thing for emulators to offer the quickest and cheapest access to the largest collection of retro titles possible but it's quite another thing when those emulators continue to be the gold standard in so many ways they shouldn't be.
That's the point here. The biggest reason why you shouldn't be tempted to use emulators should be that companies already offer ready access to high-quality, official versions of retro games and only charge you a few bucks for the pleasure of owning them. Instead, we're living in a world where paying twenty more dollars a year to access nine N64 games (as well as all the other features you get with that service) that aren't properly optimized and that you don't actually own is considered a blessing by many "loyal" fans. The biggest argument against emulators should be that they're a way to avoid paying money for something that's otherwise available, but as we see time and time again, that's just not the case.
Nintendo will probably fix these N64 games and may even surprise us all by adding more retro titles to the Switch Online service more frequently than they have in the past. Even once that happens, though, the Expansion Pack will still be far behind basic emulators in many respects that matter most.
Until Nintendo shows a willingness to close that gap, emulators will remain a controversial necessity that help block the future we're slowly heading to where Nintendo and other major gaming companies successfully convince most people that this is the best they, and we, can do.