News
Nintendo Switch OLED Comparison Showcases the Big and Small Differences
The Nintendo Switch OLED's new screen shines bright in early comparison photos, but will the new console's biggest difference justify its price?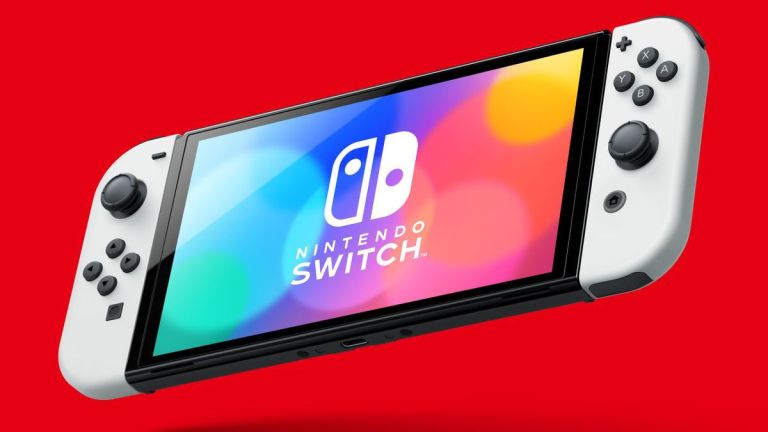 A series of recent Nintendo Switch OLED previews, and at least one incredibly unofficial Switch OLED unboxing/comparison video, have finally given us a better look at the biggest (and smallest) differences between the upcoming $349 device and the base Nintendo Switch model.
So is the Nintendo Switch OLED worth that investment? That really depends on your situation, preferences, and expectations.
To the shock of absolutely nobody who has been following the Switch OLED so far, the biggest difference between the upgraded console and the base Switch is indeed the OLED's 7-inch screen. Not only is that a welcome size increase from the base Switch's 6.2-inch screen, but as you can see in this comparison shot below (which was taken from a brave YouTuber whose recent unboxing and comparison video may not be long for this digital world), it's actually the enhanced clarity you get from the new OLED screen that will probably prove to be a bigger selling point than the size of the screen alone.
Indeed, the biggest takeaway from these early direct comparison shots is just how much better the OLED's new screen really is. Could you argue that the Switch probably should have launched with a better screen? Absolutely, but considering that the OLED isn't technically more powerful than the base Nintendo Switch, it's interesting to get a practical look at how much "better" games will ultimately look on the OLED.
Of course, whether or not that new screen is good enough to justify an upgrade depends not just on your personal situation and personal preferences but how much time you spend playing your Switch in handheld mode. After all, it's not like you're going to get to enjoy that vibrant new screen while the Switch OLED is hooked up to your TV.
In fact, the only notable "improvements" the Switch OLED offers for docked Switch users are a small upgrade to the console's base storage capacity (the Switch OLED ships with 64 GB of internal storage compared to the 32 GB of storage you get with the base model) and the new LAN port featured in the OLED's dock. Of course, you can always buy the new OLED dock separately and just plug your base Switch into it, and while that internal storage upgrade is welcome, I imagine most Switch owners are already relying on MicroSD storage and will likely continue to do so.
That's kind of the elephant in the room with these early comparisons and previews. If you put the Switch OLED next to the base Nintendo Switch, it's pretty obvious that the Switch OLED is the new (and likely better overall) piece of hardware. In fact, the one thing you hear from nearly everyone who has played the OLED so far is that you really have to look at the screen with your own eyes and play the new device for an extended period of time in order to appreciate just how much better that new screen looks.
However, if you look at these comparison shots and don't feel an immediate sense of excitement, that might tell you what you need to know about how much you need/want a Switch OLED. Yes, it may ultimately look even better in person, but what you see is seemingly not too far from what you'll get in this instance. Many of the OLED's other non-screen upgrades can't even easily be showcased in comparison shots (though the new kickstand does look nice).
For those who play their Nintendo Switch quite a lot in handheld mode and either need an upgrade because their old console is struggling to keep up or simply want one because this new model offers such a clear improvement over its predecessor's handheld gaming capabilities, the Switch OLED looks to make good on pretty much exactly what we expected the upgraded console to excel at.
For everyone else…well, it might just be a matter of whether or not you're able to resist the call of the new and how many other things you can think to spend $350 on that you want/need more than a better Nintendo Switch screen. Of course, the potentially long wait for the next Nintendo Switch upgrade (the fabled Switch 4K with upgraded processing power) might just tempt some to take what they can get when the Switch OLED launches on October 8.