News
Chris Pratt Playing Mario in the Nintendo Movie Has Inspired Strong Internet Reactions
Chris Pratt is voicing Mario in the new Super Mario Bros. animated film and the internet isn't sure how to feel about it.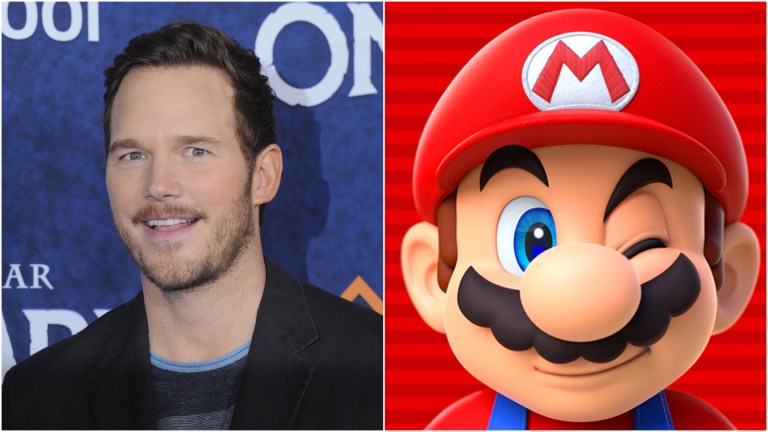 If you've been wondering lately whether we're living in the worst timeline, it's possible this next announcement won't help. Chris Pratt is voicing Nintendo's Mario in a new Super Mario Bros. animated movie out next year.
Yes, that Chris, the one Mark Ruffalo doesn't want you to be mean to on Twitter. But even if you think he's the "worst Chris" and should be replaced in the Pantheon of Chrises by Chris Messina, Nintendo clearly loves Marvel's Star-Lord, Parks and Recreation's Andy Dwyer, and Jurassic World's Owen Grady. After all, the company wants him to be the voice of its most iconic character (and arguably the most recognizable figure in video game history). That must have been one hell of an audition.
"Each voice actor was cast for their ability to capture the unique spirit of their character," said Nintendo in a press release.
But I don't know. Something about Pratt performing a cartoonishly thick Italian accent feels very wrong, but maybe that's why I'm not a juggernaut video game company worth billions of dollars.
Joining Pratt for the animated movie are Princess Peach (Anya Taylor-Joy), Luigi (Charlie Day), Bowser (Jack Black), Toad (Keegan-Michael Key), Donkey Kong (Seth Rogen), Cranky Kong (Fred Armisen), Kamek (Kevin Michael Richardson), and Spike (Sebastian Maniscalco).
The questionable decisions continue but I can kind of see Taylor-Joy, Day, Key, and Rogen in their respective roles. If I have to.
The movie is produced by Chris Meledandri of Illumination and legendary game designer Shigeru Miyamoto, who introduced the cast during a Nintendo Direct broadcast. Aaron Horvath and Michael Jelenic, who previously collaborated on the animated series Teen Titans Go! and the film Teen Titans Go! To the Movies, have been tapped to direct. Matt Fogel (The Lego Movie 2: The Second Part) is penning the script.
"We are collaborating with Chris [Meledandri] and his experienced team to not just create a character licensed film, but a new piece of entertainment which brings Super Mario Bros. to life on the screen, and allows everyone to enjoy whether or not they know about the game," said Miyamoto in a statement. "The production so far is constructive and going very well, and both parties are learning a lot from each other. We humbly ask that fans wait just a little longer for the premiere, and we hope they look forward to seeing the unique characters from Super Mario Bros. on the big screen."
I'm sure there are lots of fans who are indeed looking forward to seeing all of these talented actors bring Nintendo's greatest characters to movie screens. But a few Nintendo fans have had some…strong reactions about Pratt voicing Mario…
The Super Mario Bros. animated movie is out on Dec. 21, 2022.