News
Ninja Returns to Twitch with New Exclusive Contract
Beloved Fortnite streamer Ninja is officially returning to Twitch. Here's when you can watch him again.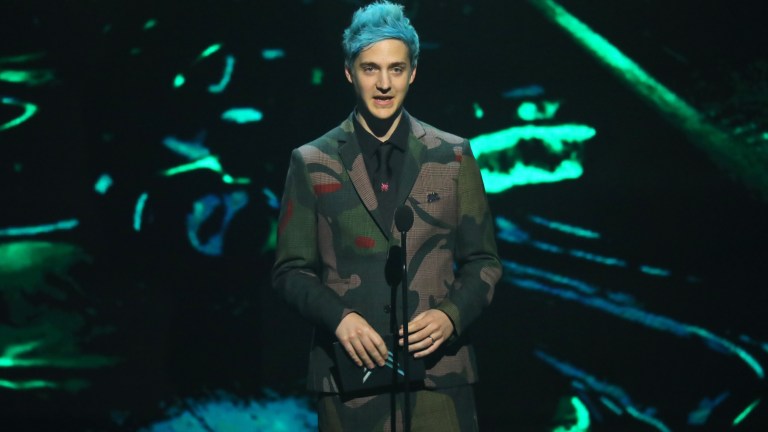 Richard Tyler Blevins, better known as the live steamer Ninja, has announced his return to Twitch. His return to the platform that made him famous (and very wealthy) comes just over a year after he left Twitch for an exclusive deal with Microsoft's Mixer platform, which shut its doors earlier this year.
Blevins made the announcement on Twitter, with Twitch officially welcoming him back in a reply:
According to a press release, Blevins has signed a new exclusive deal with Twitch, which will be his streaming home moving forward. Blevins' first stream under this deal with Twitch is happening today, Sept. 10 at 12:00 p.m. PT / 3:00 p.m. ET, per the platform. You can watch the stream here.
"I am excited to get back to streaming full-time and connecting with my loyal fanbase," said Blevins in a statement. "I really took my time to decide which platform was best and Twitch has been very supportive throughout this process and understanding my overall career goals. In this next chapter, I'm going to make it a point to elevate and bring more eyes to underrepresented creators. I am looking forward to working with Twitch to demonstrate how this amazing community of gamers can make a meaningful impact."
Blevins' official return to Twitch actually seemed like a foregone conclusion at this point after he recently streamed on the platform with DrLupo, another popular streamer. The stream was a success, to say the least, peaking at over 98,000 concurrent viewers at one point. As you'd expect, Blevins played his beloved Fortnite and some Call of Duty Warzone.
"We are thrilled Ninja is returning to Twitch," said Michael Aragon, SVP of Content at Twitch. "Tyler is an iconic force in the gaming community, and it's been amazing to see the impact he's made on the industry and broader culture. Gaming – and the people who love it – are being recognized by a broad mainstream audience now in part because of Tyler, and we know he's just getting started."
Blevins' return comes just weeks after Counter-Strike and Call of Duty Warzone master Shroud announced his own comeback on Twitch. Shroud, whose real name is Michael Grzesiek, was another streamer poached by Microsoft last year, only to be released back into the wild after Mixer went under.
The comeback also comes just a few months after Guy Beahm, better known as the controversial streamer Dr DisRespect, was booted from the platform for reasons that remain a mystery. Twitch's official stance on the perma-ban is that Beahm violated the platform's community guidelines and/or terms of service. Beahm himself has said that he still doesn't know why he was booted. You can now watch Dr DisRespect on YouTube.
More on Ninja's return as we learn it!