News
New NFL 2K Games Will Be Able to Use Official Player Names, Numbers, and Likenesses
After years of Madden exclusivity, the NFL will allow the upcoming NFL 2K games to feature official player names, numbers, and likenesses.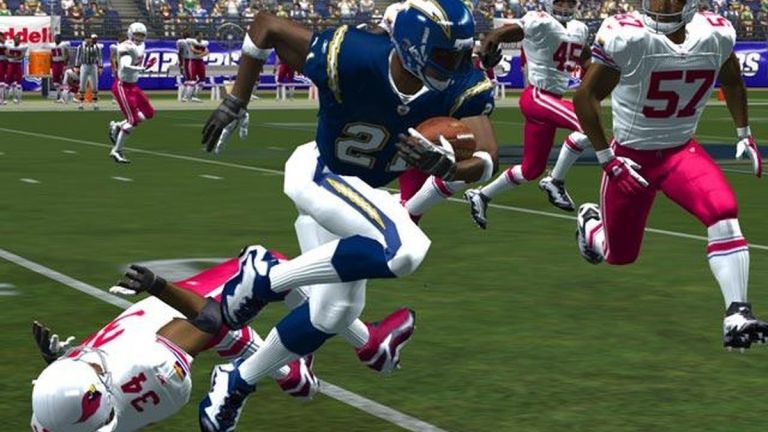 Football and sports game fans hoping for an alternative to yearly Madden NFL installments will get something along those lines with 2K Games' upcoming NFL 2K titles. Under a new partnership deal with the NFL, the publisher will be able to use official names, numbers, images, and the likenesses of players in the league. This is a major shake-up to the status quo that's been in place for football video games since Electronic Arts clinched the exclusive NFL licensing rights in 2004, virtually shutting out all other competition.
We've already chronicled how Madden NFL became king of the gaming gridiron. However fair or unfair you think it is that EA has had the only major simulation football game on the market for almost two decades, not much will actually change on that front under the new partnership between the NFL and 2K, which only applies to "non-simulation football game experiences." That means that the new NFL 2K games won't be able to go head-to-head with Madden NFL, but at least 2K's football games will have a level of authenticity again and for the first time since 2004's ESPN NFL 2K5.
"We're thrilled to be working with the NFLPA and OneTeam to bring the biggest and best stars in football to the games we're working on," said David Ismailer, president of 2K, in a statement (via Game Informer). "We want to give fans experiences that are authentic, memorable and fun, and having a roster of real-life sports heroes through the Players Association and OneTeam is a huge part of delivering on that promise."
So what can 2K Games do with its new, officially licensed NFL 2K games? There are plenty of options: a more no-holds-barred arcade experience like the NFL Blitz series or a mobile football game or perhaps even a VR football title. Whatever the case, 2K has said that it has several NFL projects on the docket but isn't quite ready to lift the curtain just yet.
"While specific game titles, developers, and release dates will be announced at a later date, 2K confirmed the projects are in early development and will launch starting in calendar year 2021," 2K Senior VP of Sports Strategy and Licensing Jason Argent said in a statement to IGN back in March when the partnership deal was first announced. "These games will be 'NFL 2K' products, definitely."
"Our goal is always authenticity, depth, fun and as it relates to these titles – approachable and social football experiences," Argent explained to IGN at the time. "We think this is a good opportunity to service a more casual market, and our research shows there's an appetite for that."
EA also renewed its own partnership deal with the NFL this year. It is said to extend Madden NFL's exclusive licensing rights for simulation football games through 2025.