News
EA and NFL Extend Madden Exclusivity Deal
EA and Madden will remain kings of the digital gridiron, but this deal may leave room for some alternatives.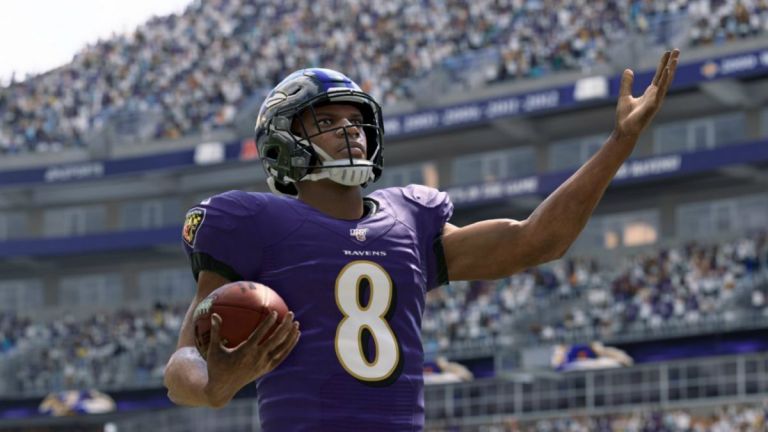 EA and the NFL have confirmed a multi-year renewal of their partnership which will ensure that the Madden NFL franchise remains the only NFL licensed simulation football series.
"Building on the most successful year ever for Madden NFL, this is a powerful time for EA SPORTS to come together with the NFL and the NFLPA in this new wide-reaching partnership," says Andrew Wilson, CEO of Electronic Arts, via a press release. "Together, we have a tremendous opportunity to entertain more players through new Madden NFL experiences, games in new genres and on new platforms, esports, and new innovations that will grow fans' love of the NFL around the world."
At the time, the NFL and EA haven't confirmed how long the length of this new deal. Initial reports indicated that the current agreement would last until 2025 (with a possible 2026 option), but it's possible that the final agreement may be longer or shorter than that.
Interestingly, the language of this agreement seems to heavily emphasize the idea that it only pertains to simulation titles. Why is that so interesting? Well, we recently reported that it seems 2K Games is looking to revive the NFL 2K series. At the time, it was suggested that the game would be different from previous NFL 2K titles, and the terms of this reported agreement would strongly suggest that it will be an officially licensed NFL game but will not fall under the category of a simulation.
Beyond that title, it's intriguing to think that the NFL could be given other studios the chance to essentially soft pitch an eventual Madden replacement or competitor. While EA will reap the benefits of this arrangement for quite some time, it's still not beyond reason that 2K (or another company) could work their way back into that picture in a more meaningful way.
As for Madden, we imagine that the franchise's already stellar sales will benefit greatly in 2020 from both the launch of the PS5 and Xbox Series X (both of which will feature next-gen versions of the franchise) as well as the ongoing COVID-19 pandemic which still raises some doubt regarding whether the 2020 NFL season will occur or under which conditions it will transpire.
There are many who still feel that the Madden series suffers from creative complacency amplified by the series lack of competition, so we're certainly eager for any scenario which sees them have to prove that Madden is the best NFL game on the market. We're also interested to see whether or not reported changes to NCAA rules means that EA will also be able to make official NCAA Football games once more.