News
Monster Hunter Movie Trailer Focuses on Monsters vs. Military Action
The official trailer for Monster Hunter has finally been released. Check it out...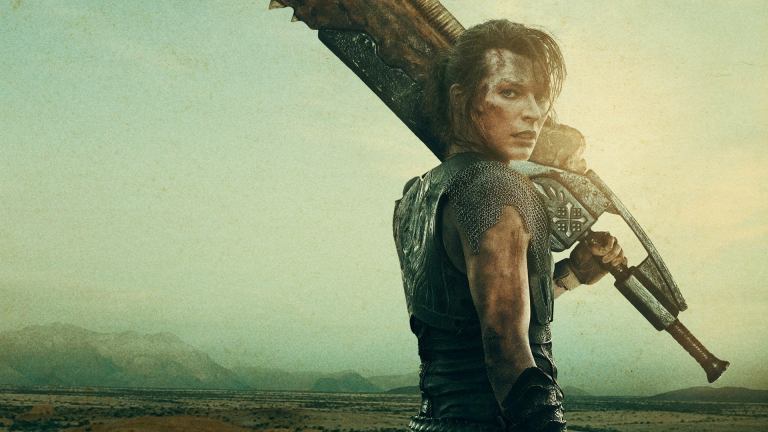 The official trailer for the Monster Hunter movie has finally been revealed and it is…something. This Capcom adaptation is sure to turn some heads.
Check out the trailer for yourself:
"Behind our world, there is another: a world of dangerous and powerful monsters that rule their domain with deadly ferocity," reads a description of the upcoming film. "When an unexpected sandstorm transports Captain Artemis (Milla Jovovich) and her unit (TI Harris, Meagan Good, Diego Boneta) to a new world, the soldiers are shocked to discover that this hostile and unknown environment is home to enormous and terrifying monsters immune to their firepower. In their desperate battle for survival, the unit encounters the mysterious Hunter (Tony Jaa), whose unique skills allow him to stay one step ahead of the powerful creatures. As Artemis and Hunter slowly build trust, she discovers that he is part of a team led by the Admiral (Ron Perlman). Facing a danger so great it could threaten to destroy their world, the brave warriors combine their unique abilities to band together for the ultimate showdown."
If we can put those plot details aside for the moment, we should probably talk about the movie's setting. There's no shortage of Monster Hunter fans across various social media channels who are quick to point out that the upcoming Monster Hunter movie makes serious deviations from the series it is based on. The individual differences are too numerous to fully explore here, but the gist of it is that the Monster Hunter games take place in an elaborate fantasy world and the movie will seemingly largely feature a military theme with a few references to the original Monster Hunter world coming via the "transportation" element of the plot.
Phrases like "Americanization" are being tossed around to describe the conversion to a military sci-fi theme, but it should also be noted that the film is being written and directed by Paul W.S. Anderson. For better or worse, Anderson is responsible for two of the more notable film adaptations of video games: Mortal Kombat and Resident Evil. The latter movie feels especially noteworthy in this instance as it also changed some of the themes of its source material by incorporating more sci-fi elements and tech-heavy ideas.
While we're certainly curious to see how the film's drastic thematic shifts are ultimately received by the game's growing global fanbase, the more telling test of its prospects could just be the movie's December 30, 2020, theatrical release date. The COVID-19 pandemic has not only shut down many movie theaters across the globe, but theaters remain closed in two of the film industry's biggest markets: New York City and Los Angeles. Whether or not the novelty and cinematic appeal of Monster Hunter are enough to drive people back into whatever theaters are opened by that time remains to be seen.