Features
Madden NFL 21 User Score Controversy Explained
Is Madden NFL 21's historically bad user score justified? Here's what you need to know about this controversy...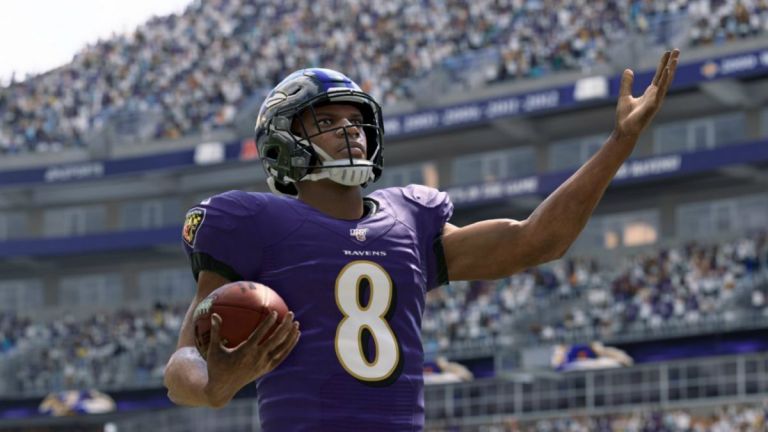 Recently, the legendary Madden NFL franchise garnered yet another historic accomplishment as Madden NFL 21 became one of the lowest-rated games in Metacritic history (based on user scores). While we understand that the Metacritic user score section is usually where you go to grind a controversial ax rather than seek out a nuanced perspective on new releases, that always lively corner of the internet isn't the only place that fans are vocalizing their outrage.
Not only are the critic reviews for Madden NFL 21 typically lower than average (our own review was arguably more inspired and passionate than the game itself), but Twitter users have been keeping "#nfldropea" trending as they plead with the NFL to take EA's multi-million dollar prize away from them.
So if you're wondering why users are describing Madden NFL 21 as "Anthem in cleats" (which, to be fair, is objectively hilarious), here's what you need to know about the Madden NFL 21 user score controversy.
Madden NFL 21's Lack of New Features
We know you probably assumed Madden NFL 21 wouldn't include many notable new features given the franchise's history of constancy over the years, but long-time fans are especially upset with this iteration's old familiar feelings.
Much of that venom is reserved for Madden NFL 21's franchise mode. For quite a few years now, fans have complained that EA has treated Madden NFL's franchise modes as an afterthought that is somehow still missing some of the features included in older Madden titles. Well, Madden NFL 21's Franchise mode is roughly the same as the one seen in Madden NFL 20 which, try not to be surprised, was also poorly received by fans.
While even some of the negative Madden NFL 21 reviews point out that the new "arcade-like" The Yard mode is a welcome (but underdeveloped) distraction, the problem remains that EA is still not addressing long-term complaints regarding the complacency which plagues some of Madden's longest-running gameplay draws.
Madden 21's Many, Many Glitches
Granted, "Madden NFL is a glitch-filled mess" is probably another one of those statements that you've probably just assumed is a given at this point, but Madden NFL 21 suffers from two general types of glitches which are seen as entirely unacceptable even by this series' reduced standards.
The first problematic glitch type involves the game's animation and gameplay problems. While a glitch in a game like Skyrim can often be amusing in its own right, Madden NFL 21's animation problems can dictate the outcome of a game. There's losing a game of digital football and there's losing a game of digital football because your quarterback starts spinning wildly in place before chucking the ball in the air and mysteriously forcing an interception despite the fact that the ball is now a member of the SpaceX program.
In some ways, though, the bigger issue may be the "pathetic" glitches. From vanishing sidelines to signs that display the wrong year for the game, these problems further the narrative that much of Madden's development process is a copy and paste job. We all know that's not strictly true, but it's becoming easier to respect the sentiment.
Madden 21's Aggressive Microtransactions
Years ago, EA decided to focus heavily on the "Ultimate Team" modes in Madden and FIFA. Essentially a blend of fantasy football and a CCG, Ultimate Team largely revolves around opening card packs that contain players and other benefits in the hopes of eventually assembling the best team possible.
Ultimate Team isn't without its charms, but it's a system that relies heavily on purchasing packs in order to unlock the best players possible. While the fact that a full-price game like Madden so aggressively encourages you to purchase card packs is annoying enough, the biggest problem is that Madden's dwindling franchise mode and other lackluster play options (more on that in a bit) has made it clear that EA intends for Ultimate Team to be the definitive way to play most modern Madden games over a long period of time.
Despite EA's previous insistence that the controversy of Battlefront 2's microtransaction system will not be repeated, Madden NFL 21 features a similar system that is nearly a necessity for those who want to truly dive into the Ultimate Team mode.
Face of the Franchise Remains The Worst Sports Movie You've Ever Seen
Madden NFL 18 introduced a "Longshot" mode which was essentially an expanded, story-driven take on previous Superstar career modes. It was far from perfect, but it suggested that better things were on the way.
Yet, Madden NFL 21's variation on that concept (the latest incarnation of the Face of the Franchise mode) is already being hailed as the worst sports movie since Juwanna Mann. While it's bad enough that the mode's heavily scripted nature limits your ability to truly influence its direction in a meaningful way, the real problem may be that the mode's writing is seen by many as a cliched, half-baked attempt at sentimentality and sports heroism.
Face of the Franchise remains a compelling concept, but fans are losing hope that developer EA Tiburon is willing to put forth the effort required to turn it into something truly special.
Madden NFL 21's Lack of Real Competition
We could go on and on regarding Madden NFL 21's problems, but at the heart of the "#nfldropea" sentiment is the idea that most of Madden's problems can be traced back to the fact that EA currently wields the exclusive rights to make NFL simulation games.
While a change to EA's agreement with the NFL will allow studios like 2K to develop NFL licensed games once more, Madden NFL will remain the home of simulation football titles for the near future. Considering that many fans will continue to buy Madden NFL games simply because they love football games (a mindset which is likely particularly strong in 2020 as the COVID-19 pandemic looms large over the prospects of the upcoming NFL season), the popular theory is that Madden games will never get better until fans have somewhere else they can go.
While we'd love to suggest that things could get better before then, recent history suggests that an outside force (whether it be the NFL or a rival company) really will have to be the ones to force positive changes for the Madden franchise.