News
John Wick Creator to Write My Friend Pedro TV Series
My Friend Pedro (one of the best and strangest action games in recent years) is being turned into an "R-rated" TV series.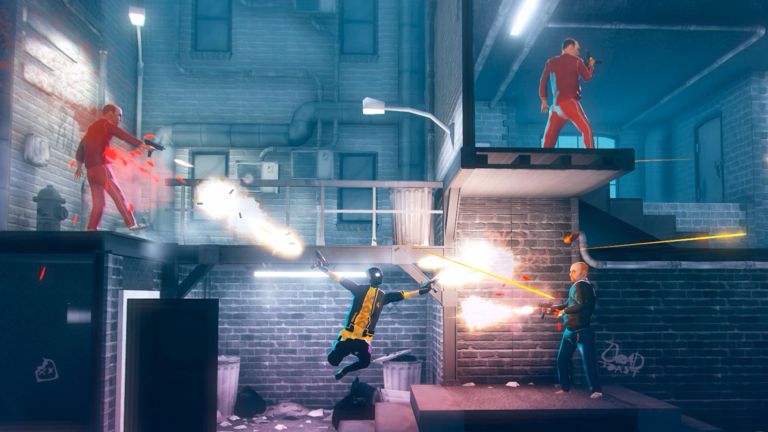 The Hollywood Reporter has revealed that John Wick screenwriter Derek Kolstad will write and produce a TV series based on the hit indie game, My Friend Pedro.
The upcoming adaptation is described in the report as an "R-rated, half-hour dramedy series." Legendary Television, DJ2 Entertainment, and 87North Productions will collaborate on the project, with Legendary Entertainment reportedly having acquired the rights to the My Friend Pedro video game for the purposes of this adaptation.
87North's David Leitch (co-director of John Wick and director of Deadpool 2) will also serve as an executive producer on this project alongside various other representatives from the involved studios. There's no word at this time regarding a planned release window for the TV series or any indication regarding which network or streaming service may eventually pick it up.
According to My Friend Pedro's creator, Victor Ågren, this collaboration represents something he could have never dreamed was possible.
"It's hard to find the words to describe the journey this game has taken," Ågren said in a recent statement. "'A dream come true' would be one way to put it – but in truth, I could have never in a million years even began to imagine things to work out the way they have. The work of both Derek Kolstad and David Leitch (all the way back to his stunt days on films like The Matrix) has been a huge influence on shaping My Friend Pedro. To later find them attached to a TV-adaptation of the game boggles my mind. There must be something bigger at play here. As a solo developer tucked away in a small corner of the world, it really makes me think that as long as you create from the right place the result can reach even as far as the giants of Hollywood. Anything is possible and I truly can't wait to see what's next!"
For those who don't know, My Friend Pedro began as an Adobe Flash game but achieved greater fame when a "full" version of the project was released for PC, Nintendo Switch, PlayStation 4, and Xbox One in 2019. The game follows an unnamed protagonist who is sent on a quest for vengeance by a talking banana named Pedro.
Considering that the full version My Friend Pedro was clearly inspired by films like John Wick and the early John Woo films (as well as games like Max Payne and Hotline Miami), we can certainly see why Victor Ågren is so excited by the potential of this project. It's not a stretch to say that the My Friend Pedro TV series and the recently confirmed Fallout TV series have the potential to be some of the best video game adaptations ever.