News
Will Horizon Forbidden West Be Released For PS4 and PC?
Horizon Forbidden West was announced during the PlayStation 5 reveal event, but Sony's next-gen console isn't the only way to play the game.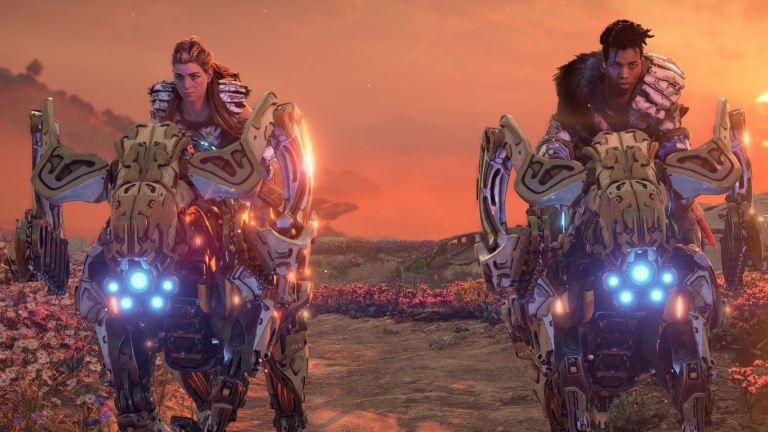 Even though Horizon Forbidden West was seemingly never meant to be a launch title for the PlayStation 5, the advantages you'll enjoy for deciding to play the game on that platform (from the PS5's lightning-fast SSD to its controller's haptic feedback rumble motors and adaptive triggers) have been heavily advertised so far. That approach has left some fans wondering if the highly-anticipated game will also be available for PS4 and PC.
When Sony initially announced Horizon Forbidden West, audiences assumed it would only be available on the PlayStation 5. After all, the reveal trailer premiered during an hour-long showcase of upcoming PS5 titles. Audiences didn't even know what the PS5 looked like until the showcase's final minutes. Since that reveal, though, we've learned that Forbidden West is also coming to the PlayStation 4, which is good news for anyone who has yet to purchase a PS5 or can't due to scalpers. Even better, those that choose to play the game on last-gen hardware won't have to suffer through a significant performance drop (though they will need to accept a few inevitable compromises).
Since the PS5 is objectively more powerful than the PS4, Horizon Forbidden West looks better and runs smoother on current-gen consoles. According to Digital Foundry, the PS5 provides two rendering modes: Resolution and Performance. Resolution mode renders at a crisp 4K and provides steady 30 fps gameplay, while Performance mode drops the resolution down to 1800p but delivers buttery-smooth 60 fps action as a tradeoff. Meanwhile, the PS4 consoles only provide one rendering mode. While the PS4's base and slim models are capable of delivering 1080p Forbidden West gameplay at 30fps, the PS4 Pro can achieve 1800p resolution at 30fps. So, even though the PS5 versions look better, the PS4 versions are no slouches. Plus, anyone who buys the PS4 version can upgrade the game for free when they eventually get their hands on a PS5 (even though that wasn't Sony's original plan).
Normally, the discussion would end here since Horizon Forbidden West was announced as a "PlayStation Exclusive," but several months after the reveal trailer, Guerilla Games and Sony released a PC port of Horizon Zero Dawn (just one month after Kojima Productions gave PC gamers Death Stranding). Actually, the PlayStation team has been on a PC port kick as of late, as other ex-PS4 exclusives such as Days Gone and God of War have debuted on that platform via Steam and Epic Games. Furthermore, Sony is also planning to release a PC version of Uncharted 4: A Thief's End and Uncharted: The Lost Legacy, all bundled in the Uncharted: Legacy of Thieves Collection, later this year. All things considered, it's only natural to wonder whether Horizon Forbidden West is also on the planned PC port menu.
Unfortunately, neither Sony nor Guerrilla Games have mentioned any plans to bring Horizon Forbidden West over to PC. So for the time being, the game is a PS4/PS5 exclusive. However, given the aforementioned Steam and Epic Games versions of Zero Dawn, an eventual port of this sequel seems inevitable. Of course, audiences had to wait over three years for the PC version of Zero Dawn, so if Guerrilla Games and Sony do indeed plan on releasing Forbidden West on PC, the hope is that the port won't take quite as long.